Consumer Complaints and Reviews

I recently switched insurance companies and wasn't sure if my new insurance had a contract with Walmart pharmacies, which I'd been using before the switch, so when the nurse asked me which pharmacy I wanted them to send my refills prescriptions to I told them to fax them to RiteAid since I knew my new insurance was accepted by them.
I've been fighting for two weeks now to get my pain meds filled all because the pharmacist had two "major" problems: 1) They didn't want to fill it since I had previously been going to Walmart pharmacy and I even told them the reason I switched was because I was unsure whether Walmart accepted my new insurance or not and knew that RiteAid did and I tried getting this fixed with my pain management office and I've called their office at least 20 times now trying to understand what the problem is and why they're making me suffer and 2) The pharmacist saw that besides my pain patches I am also prescribed **, which he said he didn't feel comfortable filling the patches if I am also taking **, but the ** is for breakthrough pain and is nowhere near comparable in pain relief as the patches are and so I have been fighting tooth and nail to get my patches filled as that is the main source for my pain relief.
I have been suffering through terrible withdrawals and haven't slept more than an hour here and there. I am EXTREMELY pissed off that pharmacists are overruling the decisions of what doctors are prescribing to their patients just because "they don't feel comfortable with it." This is highly unethical and unacceptable for patients with chronic pain and is a violation of the Hippocratic oath when it states, "At first, do no harm," and it is causing me immense harm by not only suffering with excruciating pain due to failed back surgery and Fibromyalgia but also suffering the withdrawals from a medication I've been on for almost 10 years now! It is irresponsible to cut a patient off of something so strong without tapering as it is extremely dangerous and can be fatal, so he should be more worried of my dying because I have NOTHING else to help me!!! RiteAid pharmacists are **!!!

I have done business in Canal Fulton, Ohio with this pharmacy twice. The first time I called and specifically asked if my rx could be filled for 30 days rather than 21. I was assured that would not be a problem as long as it was going to be an ongoing medication. After I went through the difficulty (and it was difficult) of transferring the rx from another pharmacy I was miraculously told I could only have it filled for 21 days. I remained with them simply because of the difficulty transferring it.
Today I called with a rx for my dog. I was quoted a price of $13.75. I repeated the price back to them TWICE and was told that was a correct quote. Lo and behold my husband picked up the meds and he was charged $22.09. When I called the pharmacy I was told they never gave me the price quote of $13.75. After I raised a fit they agreed to reimburse the difference. Needless to say I have transferred my meds to a completely different pharmacy. CONSUMER BEWARE: RITEAID EMPLOYEES BAIT AND SWITCH TACTICS.

A pharmacist at a RiteAid drug store contacted one of my doctors offices and reported that I had purchased alcohol at the drug store where they worked. As a result of this action by this pharmacist, the doctor that this was reported to, in turn contacted other physicians with this information and these doctors have denied my future medications as well.
The action of this call from the pharmacist to the doctor's office has spread through my medical records and cannot be erased. I received a notice by letter of mail from the first doctor contacted (by the pharmacist) stating and all future appointments were cancelled and my medications would no longer be refilled and to seek other medical care. I actually had an appointment with this doctor scheduled the following day that I received the letter so I went to the appointment to discuss this with the doctor.
I was informed by the staff that the doctor would not see me anymore and that the RiteAid pharmacy had reported me for purchasing alcohol. (What.) I was totally speechless by this. I then went to the Rite Aid store and requested a consultation at the pharmacy. When the pharmacist entered the room, I told what the staff at the doctors office had told me. To my surprise, the pharmacist then admitted that they were the one that made the phone call but did not realize that the doctor would take this kind of action against me.
I then asked what prompted this and the reply was that it was related to the medicine I was being prescribed. There was no label on this medicine bottle stating (DO NOT consume alcohol or-----). So, I am way more over 21 and alcohol is not an illegal product, so why did this happen? Why does Rite Aid sell alcohol if they are going to use this against you? What if diabetic purchased candy? What if a person using nicotine patches purchased tobacco? Are all of these customers going to be reported to their doctors? I feel this is a severe violation of personal privacy.
In conversation with other people sharing this incident, there was a person that knew a pharmacy tech that worked at this RiteAid pharmacy. This tech asked the pharmacist about this and the reply was that another tech saw me purchase the alcohol and reported it, that was the response back to tech from the pharmacist so I was told. So, is the pharmacist saying they did not actually see me buy the alcohol? Are they acting on another person's information?
Another RiteAid employee confused about this gave me the contact information of the regional manager. I called this manager and shared this information, I was told that it would be looked into and they would contact me with a follow up. I waited a week and called again only to get their voice mail, then another, then another and so on.
This continued for several weeks. Finally, after weeks a call was answered and I was told that the pharmacist acted with proper procedure. I was not satisfied with this answer so I have written 2 privacy complaints forms to RiteAid at their main office in Harrisburg PA only to get No response back from either complaint letter. Maybe Rite Aid does not want to address this issue or are they ignoring this incident? Maybe the mail is not getting to the correct source.
I am sharing this experience with you because your drug store may not be the best place to purchase certain products even if they are on sale. Someone seeing you, or someone's hearsay, or in some manner just about everywhere you go you are most likely being watched and it could possibly cause you some inconvenience. Thank you for allowing me to submit this incident. Respectfully submitted.

When call for my meds they have an excuse. One of med needed to be filled on the 5 of the month and it gets filled on the 19th. I called a week and half before my ** but it never got filled. They said it needs prior authorization. So I called the doctor office and come to find out RiteAid just sent it to the doctor yesterday. They said maybe I will get my med on Monday. 2 weeks without the med. It will be a great vacation to sleep all day. Then my ** I take 900 mg and I got 1600mg.

I have business that I need to make pictures. When I go to RiteAid to use the photo kiosk it is out of order. Or running so slow it's a joke. They only have one in the store so there is often a line with a long wait. I called to complain and they said they can't help. I am very very disappointed and dissatisfied with RiteAid. I recommend going to Eckerd Pharmacy. They have new equipment and have 2 of them in the store. No lines.
How do I know I can trust these reviews about RiteAid?
671,681 reviews on ConsumerAffairs are verified.
We require contact information to ensure our reviewers are real.
We use intelligent software that helps us maintain the integrity of reviews.
Our moderators read all reviews to verify quality and helpfulness.
For more information about reviews on ConsumerAffairs.com please visit our FAQ.

Terrible customer service agent who talks like a robot. Was happy to cancel order instead of trying to rectify the situation. Order for supplements was placed on 11/14/16. No response as of 4 days later. When called to talk to this obnoxious lady, all she said was that it takes 4-7 days to receive the order. No response to why the order was not shipped in 4 days. I really was hoping to get this order within a week because I needed these items! I don't think these people know how to do business on-line. I am definitely not ordering again. There are many other options so please stay away.

Submit a complaint on store level, to corporate customer care and receive no reply. They were OUT AGAIN of an important medication and took a day and a half to text me to let me know. The pharmacy technician was rude, unhelpful and condescending to me. This was more than the third strike. The staff at the front end of the store is nice but the pharmacy staff is consistently dismissive and condescending to women calling men "Mr." and me a woman by my first name.
This may seem small but is all around disrespect that as a woman I get treated with less deference than a man. I have had my fill. I have taken my business elsewhere. I will no longer shop at 865 Central Ave. RiteAid unless I gave free money on my Plentiful Card. I have found a pharmacy that is cheaper - CVS. Nicer and has my medication in stock regularly and set me up automatically for refill. Why wasn't that offered the first time the OUT of stock issue happened at RiteAid? They don't care.

I placed my order on October 31st morning and was waiting to get the order shipped. As per the order confirmation, the order was about to ship in 2 days. Today is November 10, there is no update when my order will be shipped. Whenever I reach out to RiteAid customer care via email or via phone, I get the same reply that they are shipping my order in 24/48 hours.
They are horrible and just know how to do robotic reply. They don't understand that the customer had already contacted them 3 time and still they talking about the ** that the order will be shipped in 24/48 hour. There is no number or email to reach out to a manager or someone to know this is how they are running their business. RiteAid is **, a crap.

The November 4th 2016/RiteAid Pharmacy Hoosick falls ny. I had a heart attack on the 4th, went to Albany med to have a stent put in the back of my heart. When released I had to take several medications to not die. Anti platelet / blood thinners and so forth. 11 meds all together. Some I was already on but needed to continue. Some of this fault I blame on Albany med because they didn't call in 2 of the meds or so says RiteAid Pharmacy. Don't know the truth. Anyway I had a couple of med that need prior approval (I am disable on medicaid) but could not get until Monday. So I'm really pissed at Albany med for not sending me home with meds for the weekend.
So more or less RiteAid Pharmacy would not give me the meds I needed to live. Unreal. So I paid $145 for 2 weeks of 1 of the meds but could not afford one other at $350. The med that keeps your heart stent from clotting up and killing me. Also my wife was at RiteAid Pharmacy for 2 hrs fighting for my meds. I could not and would not ever do that to anyone. So all of this has made me very upset, something I'm not supposed to be. I will NEVER go back to RiteAid Pharmacy ever again. Heartless animals. RiteAid Pharmacy you suck and you're heartless **. My son in law is an Attorney and wants to file suit and have the pharmacist med license revoked. Don't ever put your health in DANGER using RiteAid Pharmacy.

I have a 20 day prescription that was filled on the 16th of October - that would make today 11/4, the 20th day. I was sent a text message that my meds were ready, yet when I called I asked them if my script was all set - and they were tell me not until the 7th?? Really a 20 day script not filled until the 23rd day? That's the most ridiculous thing I have heard. They are absolutely the rudest pharmacy I have ever been to!

RiteAid has adopted a policy of requiring EVERYBODY to provide proof of age when purchasing tobacco or liquor. While this may appear very civic minded to some, to others it appears to be ridiculous 7 childish on its very face. I, as a 85-year-old adult with very gray hair (what's left of it) find the policy to be misguided & illogical. The result is, I refuse to shop at any store that is operated by folks with such convoluted thinking.
I understand there is a movement of folks who are as put off as I am, who spend hours filling their baskets & carts with frozen & refrigerated items and at least one tobacco or liquor item & then refuse payment on the lot at the check stand when the clerk demands proof of age. As a result the store personnel is required to replace all the items that have not already spoiled. Of course this is but a temporary solution to a ridiculous policy. With such poor management leading this organization, they are sure to fold soon.

I have a monthly prescription that is filled & that I always call in ahead hours, sometimes a day before I plan to pick up my prescription. And it is always, always a slow wait list to get waited on. They don't have enough employees working in this pharmacy. And what 2 that are working are slow motion. Today is my last time at Rite Aid after another long wait.

I suffer from a particular nasty disease that causes me severe chronic pain. I've been through the whole route with therapy and pain meds. Until this past July/August I was finally allowed to use the **. I dropped off a prescription for the ** in the morning at my local Rite Aid Pharmacy located in Ashland, MA. Initially there was no problem. Everything was done properly and I was told it would take about an hour to fill at which time I said I would stop back to pick it up. When I returned an hour later to pick up my prescription I was told by the pharmacy manager, a young girl with a very bad nasty attitude that I've experienced before, that I could not have this particular prescription.
When asked why she launched into a tirade of multiple confusing excuses and specified that there were certain procedures that had to be followed before I would be allowed to have this medication. I didn't understand because she would not elaborate properly, giving me conflicting information, and at one point she became belligerent and argumentative with me because I was questioning her about these procedures and then she declared in a loud voice in front of other customers that this medication could kill me, much to my utter embarrassment and humiliation. There was another pharmacist present further down the counter that saw and heard what was going on and looked right at me while this pharmacist was having her fit, and did absolutely nothing. She was obviously upset and displaying signs of severe stress about something, and I certainly gave her no cause or reason to behave the way she did.
She further alluded to me that this was a problem with my insurance, never mentioning that it was her that denied my prescription. Then she assured me that she would speak with my primary care physician that wrote the prescription to work out a solution so that I could have my pain medication. Several hours later the same day, I received a call from this particular pharmacist that my prescription was changed to **, and as I found out the next day that she herself was the one that demanded this change, despite the fact that it was on file with this particular pharmacy that I am not to have **, a medication that I am not suppose to be taking because it makes me sick and causes serious problems with my liver. She completely ignored that fact and couldn't have cared less, as long as she got her way, and that's all that mattered to her.
When I went in the next day and spoke with the same pharmacist, and made a comment about having to call my insurance to find out why they refused to allow the ** to be filled, it was then she said that she was the one that refused to fill the prescription. I asked her why, and she said that she claimed to be a doctor and didn't agree with my primary's choice of treatment, that in her assessment as my doctor I was not allowed to have this medication. I made it quite clear to her that she was not my doctor and that I was not her patient, and she stated very clearly to me that she considers everyone who comes in to her pharmacy as her patients. From there we continued to argue about who is my doctor and who isn't and who determines my course of treatment and medications.
I also told her that I was to be included and consulted with whenever there is any change or problem with any of my prescriptions as is my legal right, and she very snidely and rudely declared with a smug upturned nose that she did not need or would consult with me over such things, that she could do as she pleased. She again became belligerent and hostile towards me with a demented attitude and refused to acknowledge, much less observe, my legal rights as to my choice of doctors and treatments. She said that these were her rules. She was the doctor and did not have to consult with me over anything to do with my healthcare, treatments, and medications, and that there was nothing I could do about it and quite clearly intimated that if I didn't like I could go... Fornicate myself.
I walked out of the store that day and never set foot in there again and never will. I complained bitterly to Rite Aid Corp. about her despicable behavior towards me, and they did absolutely nothing. I filed a complaint with the proper state agency that handles this kind of thing, as well as a number of other state agencies for all the good that did.
Basically, she behaved with seriously disturbed mental aberrations and treated me as if were the worst sort of scumbag that ever crawled out of worst sewer from the most horrible place on Earth, and for absolutely no rational reason. I can understand that a pharmacist can legally refuse to fill a prescription for good reason. But there was none here, and she was a miserable wretch to me because she enjoyed it. Because of what she did, it took another 5 days before I was able to get to another pharmacy. 5 days of being stuck in bed in misery and pain. No pharmacists should ever have the power or mental instability to cause that kind of suffering. I was finally able to get to another pharmacy with the same prescription and not a single problem.

I've been having problems from the the start and it was five years ago I began using Rite Aid Pharmacy for filling my medication because they were close by. They stopped communicating to me when my prescriptions are ready after a year of using them. Now I have missing medication from my bottle of pain pills. I get 90 a month. I got 56 filled yet they said they filled 90. I never in my life thought this would happen to me. I don't know what to do about it. Tried reporting to the sheriff's office but no one came out. Waited an hour and a half outside the Rite Aid.
I am crying right now because I don't know what to do about this. I have pain management and Rite Aid has more than once made it hard for me to manage this. I am disabled, have been my whole life. I will never understand why people and business are allowed to hurt people like me. I've done nothing to deserve this kind of treatment. I hope my review gets seen by others so to perhaps prevent this from happening again. Thank you.

I had a new prescription that was not covered by my insurance. It was outrageously expensive, so I asked the pharmacist for his expert advice and he lied to me and he overcharged me $650.00. When I found out about his lie, I returned to the RiteAid store #05727 on California Oaks Road in Murrieta, CA 92562 and talked with Atit ** who is the pharmacist who lied to me. He did not dispute my claims of deception, but he did deny my refund because it took me more than 7 days to find out about it. So I asked him how many days do I have to file a claim against his professional negligence?
What is RiteAid's policy on lying and overcharge honest folks who ask for their "expert" advice. What really shocked me is that nearly every sign and promotion in the pharmacy says, "ask our expert advice." I think I. We'd to sue in small claims court and maybe find a lawyer to sue the whole company for a class action suit. If they lied and overcharged me, then I know they have done it to many, many others.

I am here to collect a prescription for my nephew. I came, they told me I need to bring his insurance card, went back and got his card, give it to them. They very rude no explanation of what to do. When ask was told to go sit down and wait, they will call. Don't know why I am waiting, been here for over 30 mins. This is one of the worst way to treat a customer. It would be nice if someone could tell me why I am waiting and what is the problem, if I need to do something else or get something else. Please.

RiteAid is complete violation of their agreement with Medi-Cal by not filling patients prescriptions on time or in a timely manner, or at all. In other words, they broke the law and/or violated my civil rights. And the police are more than happy to come and arrest you for disturbing the peace when you raise your voice at the counter when all you're doing is trying to point out their mistake or mistakes. They don't want to hear that they did something wrong. Because they feel offended and would hate to admit that they were wrong.
In my situation, they entered the wrong payment approval code therefore I was denied my medication after calling Medi-Cal and obtaining my approval code and returning to the right. I tried to explain to them they entered the wrong approval code and that I had the right code with me, they asked me to leave. Called Medi-Cal again they said yes you're approved and then Medi-Cal asked me to give RiteAid another chance to fill the prescription because not to fill it would be in violation with the agreement that they have with Medi-Cal.
So I went there again and when I did, they call the police on me and refused to fill my medication a third time. After that I had to drive over 13 miles to the next pharmacy. I went to Walgreens with my prescription and approval code and they entered my information in their computer then told me are able to fill my prescription no problem and that everything was approved and that I was good to go and it will take about 30 minutes. Well 30 minutes later, I got my medication. I hear this a lot from other patients around the doctor's office and pharmacies, same problem exist throughout the RiteAid stores. I just think a class-action lawsuit to get these people to obey the law or pay every time when they violate the patient's rights. If anyone can help please feel free to contact me.

Thursday, Aug 25, looked online for the current week's ad, at the nearest RiteAid #02771. Found a seemingly great sale. 'Big Win' Paper towels/bogo, 8 ct. on sale $6.99 with card, which would yield 16 rolls. Sent my nephew. The manager could NOT find the ad in the circular. He also said, they did not have anymore. But he was quick to offer Viva/bogo at $12.79$4.80 at a whopping hike in price almost $5.00; he bought the substitute, without calling me. They got over with bait and switch. He gave my nephew a Raincheck with bogo for the Big Win. When my nephew got home I found the circular, it was there--on sale at $6.99. Honestly, it did not say bogo--but I looked it up online again and made sure I had the correct store/my store and there it was on sale with bogo.
Anyway, went in on Sunday, Aug 28 to get the bargain with the Raincheck, when I inquired, this manager in a RUDE-tone, says the store still doesn't have it. My nephew, went in today, Tues. Aug. 30, was told it is $11.20. My nephew called me on the phone. I told him do NOT buy anything else. When he came home, after taking a thorough look at the Raincheck, we noticed the manager NEVER filled in the price! This is bait and switch, fraudulently omitting the price on the Raincheck, and utter confusion: (bogo on the internet/not on the circular/manager can't find the ad). How small of RiteAid and the store manager.

I purchased ** from a local RiteAid in Brooklyn (Bay Ridge). The bottle was sealed and contained within a box. When I opened the bottle I noticed the pills were not ** but **.

I tried to obtain ** from my local RiteAid. It is a non-prescription product to help heal wounds. My doctor had written an RX for it and sent the RX to RiteAid. RiteAid did not notify my until a day later, that they did not stock it, and since it was not covered by my prescription plan, if they ordered it for me, the cost would be $86. I then called several other pharmacies. I ended up obtaining ** from the ShopRite pharmacy for $5. They too had to order it for me. What kind of mark-up was RiteAid trying to obtain??? 17 TIMES more expensive!

I walk into RiteAid and every item is overpriced. The cashiers are rude and the store managers will not take care of complaints.

My understanding of the legal timing of prescriptions was incorrect. "Day 1" of my prescription was actually July 6th, so Day 30 was August 4th.
I still believe their policy is overly strict as I have had other pharmacies fill Adderall on Day 27, which my insurance company was willing to cover.
Original Review
On July 5, 2016, I had my 30 day prescription for ** filled at the RiteAid Pharmacy in Conshohocken. On August 2, 2016, I received a new 30 day prescription for ** from my doctor and provided to said pharmacy at approximately 6:30 PM on that day. They informed me they would not be able to fill my prescription until August 4, 2016, which was 31 days after my prescription was filled on July 5. They cited their policy of not filling medications at high risk of abuse early. However, they denied me my legal right to obtain my prescription by 12:00 AM on August 4, 31 days after my July 5 prescription was filled, as their pharmacy does not open until 9:00 AM.
While I can appreciate their concern to help curb prescription drug abuse and reduce their liability, they are also increasing their liability by not giving customers access to their medications in a timely manner when they're legally entitled to have possession of them. My doctor's instructions were to take my medication when I woke up, which was before the pharmacy opened at 9:00 AM. Additionally, I would have had to use vacation time in order to have picked up the medication on August 4 prior to 6:00 PM. I went to another local pharmacy to have my prescription filled so I could take my medication as prescribed on August 4.

I went to pick up my refill and was told that I was given a three month supply when I was only given a one month supply. I was so angry that they charged my insurance for something I didn't get and I couldn't get what I needed because of it. I want nothing to do with that location or probably RiteAid ever again.

The manager of the local store informed me that senior citizens at all of their stores are being required to show ID to buy alcoholic beverages. Don't submit to this stupidity, there's nothing in R.A. that you can't buy elsewhere. If Walgreens buys R.A. & continues the policy boycott them too. Don't be a sheep to a moronic policy.

Prescriptions are never filled by the time they are requested for pick up and customer is never notified that medication is not in stock and is being ordered and may not be in shipment which is consistently late. They are unbelievably disorganized and have gotten worse. I requested my refill last Thursday for pick up today (Tuesday) and upon calling to assure that it would be ready by pick time requested, I got the same old song and dance as noted above. Tech said she would call me in when shipment arrives and that was at 9:30 AM. I'm pretty sure I won't hear a thing from them today and if I do, it will be by 5 PM as that tends to be what they have done previously. Going to find a new pharmacy and transfer.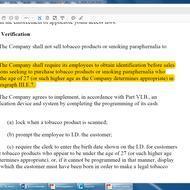 Took my son to buy ice cream at store #05815 in Bakersfield, CA. I asked for some cigarettes and clerk asked for my I. D. Btw, I am bald with gray beard and 50 years old. I asked why and he said "it's company policy regardless of age." This is ** crap to be embarrassed in public buying cigarettes. I called the complaint line, and she was less friendly than the jerk at the store. I am done with RiteAid, I will never go back for anything. I am also going to start a boycott of this place just like Targets. I checked their online policy and it says the card if you look under 27, see attached.

Very rude in pharmacy out of a medicine. Don't call my doctor for refill, unreal prices, got rid of the hometown pharmacy to rip people off. Really Obamacare, helps ripoffs, and had to pick a star.

Last week I had it set up where my medicine was order and it made it to RiteAid. Instead of them sending it to the nurse they gave it away to some other person. I'm disabled and had to track down a pharmacy which could get it. ** 410 mg. I had to call 5 pharmacies until one said their supplier had it and I ordered it. What makes me mad is they had my medicine there which was ordered for me and they gave it away instead of sending it to my nurse which is what they've been doing a few years now. I'm a week past the date when I was supposed to get the shot. RiteAid said it's out of stock when I called which is ** because they had it there. Thank god Walgreens was able to help or I'd be on my way to hospital if I couldn't get it.

I've had two separate experiences where there were issues with my son's e-script. The first incident I had called about it, they wouldn't let me explain anything, kept cutting me off and treating me rudely. I contacted corporate, complained and did get a call back so I gave one more chance. Second incident - Checked on my son's prescriptions to see if they were both ready and they said they had only one. So I was in the middle of Dr office and pharmacy calls and the Drs office said they sent it and pharmacy said they didn't. When my Drs office called the pharmacy the person they were talking to hung up! There are plenty of pharmacies, I terminated RiteAid today!

At about 7:15 this evening I went to store #00160, on North Plank Road in Newburgh, New York with my husband and 3-year-old son. We had just left Big Lots (in the same plaza) and so we had a single white plastic shopping bag from Big Lots with four items in it - a toothbrush, cough drops, children's body wash, and cookie mix - if you must know. We went in to Rite Aid to purchase antacids, as I am pregnant and have been dealing with terrible heartburn at night. We picked Up a package of ** and made our way to the front of the store when I decided Airheads sounded like a great idea too (hey, pregnancy...). We walked to the front of the store, no Airheads at the checkout. We walked to the candy aisle and found my Airheads, and we were looking for gummy bears for my husband as we were approached by an older store associate named Karen. Karen said to us "I need to search your shopping bag." Sure, no problem.. We handed it over.
Then she asked for the receipt for the items, again we handed it over. Then she said "security told me they have you on camera stuffing candy in your bag." Meanwhile the bag containing four items and receipt for all four items is in her hand.. Then she told us that we must have "taken the items back out and put them on the shelf" and that we need to "leave the store." I have never dealt with somebody so RUDE and UNPROFESSIONAL. And to accuse two ADULTS of stealing candy, of all things?! We placed the ** and Airheads on a shelf and left the store. Upset (and humiliated!), I walked back in and approached Karen at the register and requested to speak with a store manager about the incident. First she said "I am the store manager" which then changed to "there is no store manager here." I asked her for a phone number to contact her supervisor to which she responded "1-800-RITE-AID."
Seconds later another associate (in plain clothes, with nothing identifying her as a Rite Aid associate) walked up, then Karen said "she is a store manager." This associates name was Karen. I asked Karen for the store manager's name, as well as the store's phone number. She gave me the store's phone number and after asked repeatedly, finally said the store manager's name is Karen. Meanwhile Karen is mocking me, accusing us still of stealing candy, and that she will "call the cops!" Well, Karen will be receiving a phone call from me tomorrow. The behavior of the associates is completely unacceptable - degrading, disrespectful, and demeaning. All because a pregnant lady needed **! I will never utilize a Rite Aid store again - I will be sure our prescriptions are sent elsewhere. And I will be sure everyone close to me does the same. You should all be ashamed of yourselves, but especially Karen of your Newburgh, NY North Plank Road store!
RiteAid Pharmacy Company Profile
Company Name:

RiteAid

Website:

https://www.riteaid.com/