Consumer Complaints and Reviews

I have went this Walmart three times. The first took them 1 hr 45 min to fill my prescription. They kept telling me they did not receive it from the doc. office yet (I HAVE FOUND OUT WAS B.S.). THE SECOND TIME TOOK THEM 1 1/2 HOURS TO FILL (SECOND TIME WAS 2 YEARS LATER). The third time they told me the same ** as before, then after an hour they told me they did not have the product. In today's tech world they should be able to tell. I was told by the doctor that they are told to tell the customers that they have not received the prescription yet but the truth is they have but it has not been fill yet. How about the truth. I went to Walgreens after the third visit at Walmart. WOW what a difference. The total opposite. They just earned my business. Bye Walmart.

After using another pharmacy with indifferent service and a 24 hour refill time, I decided to try the Walmart pharmacy, store 1164. I was amazed at the phenomenal experience I have enjoyed over the last few years. I am served immediately. The whole staff always ask about my teenage daughters. At most I only have to wait 15 minutes for my prescription to be filled. They will take the time to take customers to the locations of over-the-counter products they inquire about. Pharmacy Manager/Pharmacist Yasmin, Pharmacist Lauren, and the entire staff work seamlessly to provide this important service. I have also noticed the professional service which they provide other customers, as well. I feel total satisfaction every time I patronize this pharmacy!

Upon going to pick up my son's Rx (a UDI of **), being disabled, unemployed and broke I was really with crossed fingers of getting out with the generic equivalents tonight. With my son's father's med/Rx coverage he gets $5 generic scripts and $40+ brand. Tonight at 7 pm when the cashier at my Super WM told me the price I of course was taken back, saddened and asked if it comes in generic? The cashier gave me a puzzled look, told me she don't know what's what, called the pharmacist (a new one I have never seen btw) over who I asked again, by chance this one (pointing to the bag with the asthma inhaler) come in generic??
OMG she started rambling about OTC and I heard the name ** and bleh bleh bleh, she totally lost me. I'll admit it had been a very long day (obviously for both of us) because when she stopped talking I asked her again, "so the prescription inhaler does NOT come in any generics at all?" She followed up with a "NO! THAT'S WHAT I WAS EXPLAINING TO YOU." OMG so if I didn't follow her rant and have no clue about the Meds... Give me a "Rude Consumer. Don't Understand Crap ticket!!!" Holy cow! Take a **. LOL. Like the other comment above, there are plenty other script joints in this town. Thanks WM, if there's ever a next time I'll just hold up the line while I google it??? Thank God I didn't need her "consultation" service, who knows what she explains at that window?!

Every month I have dealt with Walmart taking days to fill my prescriptions but the last 2 weeks has been just absolutely ridiculous. They refused to fill one of my medications and told me my doctor had to fill in additional information or I had to call my insurance company to find out what they covered, which my doctor's office said is never done. It is the pharmacists' job to call the insurance company, not mine.
Then they told me yesterday that my prescriptions were ready for pick up. I get there today and am told it will be late this afternoon before they would be ready and now it will be tomorrow before I can get them and that they didn't fill them because they didn't have my insurance information. Wait! What?! Yes, they filled my prescriptions from 2 weeks ago but now suddenly they no longer have my insurance information on file and that they didn't fill the prescriptions because of that but if I wanted to pay cash then they could get them ready in 30 to 45 minutes. Uh, NO! I have insurance for a reason. One of my prescriptions is over 300.00 and I have 7 being filled so heck no I will not be paying cash.
The pharmacist was rude and just down right hateful. I have dealt with this store's rude customer service for months and all the delays in filling my medications and returning medicine that belonged to other people that they had accidentally given to me and yet was treated like a criminal when I returned it but I am fed up. I live too close to Walgreens, CVS, and Publix to continue to be treated like my business isn't important to them. So I will take my business elsewhere and the $2,000 to $3,000 a month they get from my insurance company for the medications they fill for me. If everyone took their business elsewhere since it's obvious Walmart doesn't care about the customer anymore, I wonder how long it would take you to get staff that does care?

Dropped a simple eye drop prescription off with all my required documents. The drop off woman told me 20 minutes, gave them that long, came back and they told me an additional 15 minutes & were very rude when I asked how many people were waiting ahead of me. She proceeded to tell me to basically deal with it and there was nothing they can do and I'll be taken when they can get to it all while multiple techs stood around with a smirk on their faces. Very ignorant and condescending hand should be trained on customer service skills and giving proper timing.
How do I know I can trust these reviews about Walmart?
611,030 reviews on ConsumerAffairs are verified.
We require contact information to ensure our reviewers are real.
We use intelligent software that helps us maintain the integrity of reviews.
Our moderators read all reviews to verify quality and helpfulness.
For more information about reviews on ConsumerAffairs.com please visit our FAQ.

Monday our son's prescription for a lower dose of medication was sent to the pharmacy. The Dr sent it for generic and the insurance only pays for the name brand. So we called the Dr and she sent over the correct script. It was for 20 mg **. Our son has epilepsy and the ** is an addition to his seizure medication to control seizures. His dose was lowered on Sept 6th due to his levels being too high. We filled at a different pharmacy (which has limited hours) his old dose of the higher ** on August 27th. When he went to the Dr on Sept 6th we were told to immediately lower the dose.
So I called the pharmacy yesterday at 6:30 pm and asked if it was ready. I was told it's being filled now and that it can be picked up in an hour. She then ran it through the insurance and stayed out copy. My husband shows up around 7:40 to pick it up and is told that my son is not found in the system. I call with my husband still at the pharmacy and he on three way and they found my son but said that the pharmacist will not fill it. I ask to speak to him. He gets on and is very rude. He starts by saying that the new script was not sent in yet. I said, "Yes it has been. I just spoke to the woman who told me it was being filled and that it had been billed." He was very rude and started says "Hell I don't have it." I said, "You have to look again." Rudely he placed me on hold and came back and said, "I won't fill this." I said, "Why not?" He said, "Because he needs a Dr approval."
I said, "The Dr sent it to you over the system which means she had to use her password which means she approved it." He said, "Your son just had another dose filled on the 27th." I said, "Yes, then he went to the DR and the DR said it must be lowered right away." He was so rude. He said, "How do I know you're not just getting these controlled medicines to get them?" I was shocked. I explained that my son has a seizure disorder and this med in combination to his other med control them. He was rude again and said he wouldn't fill it unless he spoke to the Dr. I said, "Ok, I will call the Dr on three way." He said they are closed. I said, "I will call the emergency number" and he laughed. I said, "I will bring the other meds up to show that we are not using them and hold on while I call the Dr." He said, "No, I will never fill any script from you here," and hung up on me.
My husband was right there in the store listening on three way and approached the pharmacist and asked what the problem was and why was he so rude to me? The Pharmacist started being rude and my husband asked him what his problem was then called security to escort him off the premises and then called the cops to say my husband threatened him. They came to our house and gave my husband a court date and told him he is never allowed at Walmart again. My husband did not threaten him. The pharmacist was rude from the start and in no way was professional.
We normally use another pharmacy but they close early. The other pharmacy goes out of their way to provide excellent customer service. They have even driven 60 miles to bring my meds to me when I moved away. So we are shocked. Walmart has banned my husband and I called them to pull the tapes and ask all of the store employees who saw what was going on what happened.

We rarely get prescriptions. My husband had dental surgery and we had to get 3 prescriptions. Went to Walmart Pharmacy on Redbud in McKinney. Dropped off the prescriptions. Came back in 40 minutes to pick up and find out that I needed to provide the insurance card when I dropped off so I had to go back to drop off window. The tech did not know how to apply our insurance card, said because the card shows 12/15 it must be out of date. I call the insurance company and they explain the insurance was renewed annually in Oct and cards were distributed before the first of the new year. The insurance rep reviews the same information with the tech and she finally approved it. So I spend another 35 minutes waiting on all this to get done. Totally inefficient and unnecessary, Walmart needs to train their techs better.

It was on the weekend and no other pharmacies are open during these hours in a small town, so I was stuck with Walmart. I had my prescription called in there and went to pick it up. Waited 1.5 hours, and they said "another 30 minutes." I was done. Older ** lady was VERY rude and I needed to get into bed. I planned to return in the morning for the meds. After checking the sign to make sure they would be open, I returned on Sunday. Pharmacy was closed! My lesson is NEVER use Walmart again. I am a local nurse and I will make sure to pass on my experience to my patients. I believe in paying for good service and I will stand on that again by using my small local pharmacy. It is worth every penny.

I was released from a Hospital this past Saturday. Wal-Mart was nearby the interstate on our way home so wanting to hurry & get home & get in bed, my wife stopped and ran in to see if she could get my meds filled in a timely manner, explaining about her ailing husband being outside in the car. She was told there would be a security check since the meds were narcotics. Unbeknowing to her, they got my cell number from their records and called me and told me I would need to answer a number of questions before they could fill it. They asked if he was aware that I was in the store trying to fill his meds. They even questioned him about what kind of surgery he had!!! He told them to come out to the white Chevy Equinox in the corner parking lot where they would find him, unable to walk with leg pumps on each leg and they could verify his reason for not coming in!! Unbelievable!!
When he told me what had happened after I got back to the car, I realized why they were looking at me funny and acting secretive and whispering. I have never been made to feel like I was a criminal in such a manner in my life!! I know they may have protocol for being suspicious of people trying to get narcotics. I didn't know being in a hurry because you had a sick family member made you suspicious. They never asked for my ID or told me they had to call him, which I would have completely understood since I know how narcotics are abused. The way they went about everything made me feel so belittled. NEVER AGAIN WILL THEY HAVE TO FILL A PRESCRIPTION FOR ME OR ANY OF MY FAMILY. I got so mad that I had a stress headache for the rest of the day.

Pharm Tech named Demitri at Beaufort SC store was very helpful in finding the appropriate log ins for me to utilize manufacturer coupons to help reduce cost of 3 ophthalmic Rxs from $700 to $360. She took the time and interest in assisting me in my first Wal-Mart Rx experience. I will now transfer all my Rxs to Walmart.

First of all I do not like going to Walmart. Several times I've had bad experiences with the service in Walmart and the situation that the parking area. Being a disabled person is difficult for me to get out. I do drive but I can never find an electric scooter that either works or is charged up to use. My complaint is not about my purchasing a pharmaceutical item. It is more about the Privacy a customer has in the pharmacy. I could go on about this but I don't know how much time or words I can use. I came to pick up a prescription and drop off a prescription so I didn't have to go back again to pick up the one I was dropping off.
I figured I'd drop it off while I was there and maybe sit and wait for it to be filled when I handed my prescription to the technician he asked me for my ID I gave it to him he walked off with my ID and the prescription and about 10 minutes later the pharmacist came back with my prescription a very nasty grin on his face and told me a loud I am not allowed to fill this prescription until the 18th of this month. Said it out loud for not only all the technicians to hear and maybe other pharmacists but other customers that were there and heard everything that was said to me. I was extremely humiliated. Where was my privacy. I am going to transfer all my prescriptions to another pharmacy Walgreens or CVS I'm not sure I am not going to deal with your Pharmacy anymore. Not after someone humiliates me like that and also violates my privacy. I'm not a child and I don't deserve to be treated as one.

I want to start by saying, I am by no means perfect and have made many mistakes through out my life, as everybody makes mistakes, it's just how it is. Anyhow... a few years back I was getting a medication that I needed to see the MD every month, and need to sign a contract that I would not get this medication from anyone else but her (no it's not pain meds). Everything was going good for the first 3 months and all of a sudden I get a letter in the mail saying she cannot be my physician any longer because I was seeing another MD. I was so confused, I called the office and they confirmed what the letter said. Of course I argued and said that I was not seeing anyone else etc.
A week went by and the gears started turning. I went on my Walmart app and looked at my old scripts and the names, nothing seemed weird. Then I got concerned because my sister has and still uses my name for anything and everything so I thought maybe that's what happened and I knew she had just gotten busted stealing from Walmart under my name but this time it wasn't her. So the more I looked at past scripts a little closer and noticed there was a doctor listed that was really close to my doctor's name then I saw it again. I called the pharmacy told them what happened. All of a sudden the pharmacist got on the phone and confirmed the "tech" put the wrong Doctor info in and acted like it was a silly little mistake and not a big deal. I let him know all the issues I had because of the silly little mistake, he didn't care too much.
I called the doctor let her know and thankfully the doctor took me back as a patient. Well. A few months down the road I had finally met my $5000 deductible so my scripts should be covered 100%. I took my script in went to pay and it was like $400, I asked if it was ran thru my insurance. They swore up and down it was, who am I to argue, maybe it really wasn't met!?
So the next day I called my insurance. Asked if my deductible was met yet, yep "it was met actually 3 months ago" said the lady. I asked if my medication was ran thru the insurance, she checked 3 times, nope it wasn't. I asked if my prior authorization was approved and valid, yep it sure was. So I call Walmart. Talked to the SAME pharmacist, he said he would take a look. He ran the past 3 months back thru the insurance, well what do ya know. He said, "your card will be credited the $1200" I had paid out of pocket.
Ok so about another 2 years go by, again I knew my deductible (for sure it was met, I called) was met and I was stoked because it wasn't December and going to reset in a month. I actually have time to schedule stuff I need to get taken care of and it will be paid! I take my script in, yep they ran the insurance. This is a copay. Hmmm. Didn't know I had $200 copays. Maybe the plan changed, who knows, I blew it off, that happened for about 3 more months and my family's meds were doing the same thing when they got them filled at Walmart.
Finally I made time to call my insurance again, asked if all these meds were ran thru my insurance. Wouldn't you know, THEY WERE NOT! So I call My happy pharmacist (the same guy of course). He said, "let me check", runs them all thru the insurance and it all of a sudden gets really quiet, "ma'am can you please bring a credit card in to get your refund. Our store doesn't have that much cash to refund you." OMG SERIOUSLY!!! It was almost $3000.00, not only did that screw my finances up but it screws my insurance claims up! I should have stopped going to Walmart at that time but nope, I'll give them another try.
My doctor puts me on another medication that needs a monthly script, I wasn't too happy but it was fine. I take it to get filled, nope I need a prior Auth. I didn't feel like messing with that so I just paid cash, it wasn't much at all. I go the next month, I get a different manufacturer medication and I have SEVERELY sensitive skin. I look at something different and I break out in a rash! Well the pills were a really bright color blue, I took them with no issues. All of a sudden a week later it was 4th of July weekend and I was on vacation and I broke out in hives. It started on my neck and went up my left side of my jaw area and my chin was swollen really bad. I couldn't figure out why this happened.
About a week into the misery I figured out it had to be the dye in the pill. It was the only Change I made so I stopped taking it, went to a different pharmacy because the doctor gave me a extra script to hold on to so I didn't hafta go back to see her for two months. The pharmacy filled it with no issues, and they were not the ones with the bright blue dye, again I paid cash due to the prior Auth issue. Once I started taking them everything started to calm down. I went to my follow up apt. Talked to the Dr about the whole rash issue, I showed her. I still had half bottle of the bad pills etc. She gives me my two scripts and off I go.
Well time to get both my meds filled. I get the one from the same place I got last time and the one went to Walmart. I got the one, no issues. I dropped the other at Walmart, and of course got the "eye roll" when they saw me walk up, which I don't know what I EVER did to them! Anyways, we go thru the whole, make sure it's in stock, ID, insurance blah blah. It will be ready in 20 min, I said "I'll come back tonight. Don't rush". So I'm ready to go back later that night, and I thought to myself "self... it's weird you didn't get a text that it's ready". So I look on my little Walmart app and it shows that it's being processed, hmmm. Ok I'll call, and of course I get the "hang on I'll check, huffing 'n puffing". Well my pharmacist friend gets on the phone "yeah. It won't be ready today, I had to call the Dr." I asked why, he said "I just have some questions about your 'history.'" WTF!!!
I haven't done anything wrong! WHAT IS HE TALKING ABOUT! Well of course he hangs up on me. By then, I'm freaking out, sweating, probably ready to break out in hives etc. I immediately think my sister did something again, which would just be my luck, she finally just plead guilty to the 20 felony charges she used my name for. So I check the court website, nothing new. I check my Walmart app for weird meds I didn't get, nope nothing. Well. I look at it little bit harder, YOU GOT IT! The wrong doctor was entered again so it looked like I saw a different doctor and my doctor... pardon my French but "what the actual hell!"
So when I discovered that I called the pharmacy and nobody would answer and they were not even close to being closed. Called back, somebody picked up and hung up right away. I called back and nobody would answer. Ok now I'm LIVID! I could just go in there but I didn't want to make a scene, so I decided against it. I call my doctor's office the next morning asked if she could call me.
She called me back within 5 minutes! I told her what I found out about the wrong doctor's name being entered and she tells me, "yes he faxed me telling me that and he also said he's holding your script due to you getting your other meds filled early at other pharmacies." I lost it, I started crying and just blubbering (thank god I have a good doc!). She said, "I cannot believe he is holding your meds hostage!" She assured me she knew nothing "funny" or "shady" was going on from me since we had talked about what happened at my last visit. She said "just come to my office, I'll write you a new script and take it to Walgreens".
So I went on my lunch break. Got the script, dropped it off at Walgreens. I had the medication in my hand within 45 min! I just don't get it. I pay for my health insurance, I work every single day, I work actually too much, I own my own home, pay my bills etc. not that that matters but, I'm not a slacker and don't get in trouble or do shady things. I'm a GROWN UP, and I was treated like a kid at Walmart pharmacy. It seemed like they were trying to get me in trouble. These are not the only things that have happened either.
There was a time, my PCP at the time was prescribing me a non narcotic pain med, it was for about 6 months. I got it (all from Walmart). I was NEVER told by the pharmacy that this medication cannot be taken with my other medication. Never once was I told that. And it was working great for my pain I was having from rhemetoid arthritis. Well my PCP faxed in my refill and I called to see if it was ready. This time the "Walmart Manager" got on the phone and said, it cannot be filled due to "drug interactions." OK SO AFTER 6 months they FINALLY noticed that! I coulda been dead by then!
When I said that to the "manager" he hung up on me! Real mature! So they called my doctor that at that time was prescribing my other medication and told them I was getting that non narcotic pain med and it interferes with my other stuff so he will not be filling anything for me. Well, all hell broke loose, both doctors said they couldn't see me anymore! I was stuck because not many doctors can write scripts for my medication, they need a special license, so I needed to find a new Dr. I was off of my medication for about 3 1/2 weeks, just long enough to make me go thru withdraws, screw up so bad at work, almost got fired, and almost ruined my 18 year marriage!
I finally found a new Dr and was waiting for my appointment and I get a text from Walmart pharmacy saying my script was ready to be picked up. So I looked online and it was the non narcotic pain med, I was so confused. I called the pharmacy to see what was going on, of course, couldn't talk to anyone. At that point, I was desperate to feel any kind of "normal" so I go there on my lunch break. They see me coming and I hear "manager on duty to the pharmacy". I FREAKED OUT! Well, I waited my turn, get to the register and the manager asks my name, takes my ID and my payment and tells me to go over to the "consultation" area. The pharmacist meets the manager over there, he says "any questions"? I said nope and left. I'm not too sure what that was all about, at that point in time. I didn't care, I had to function and be a productive part of society.
So I finally see my new doctor (my current dr). I tell her everything that happened to me at Walmart pharmacy, she was practically in tears. I promised her as I did all my other doctors I will never ever tell a lie to them, she appreciated that so much. But now Walmart is trying to screw up this Dr for me too. I think! How can those things happen TWICE THE EXACT SAME WAY! I work in healthcare and work with commercial insurances, Medicare and Medicaid all day long, I know the rules and I know what happens if you don't follow the rules. I would never do anything to jeopardize my life or anybody else's. If I made those kind of mistakes at my job and past jobs, I would be reprimanded and/or let go.
At what point do these pharmacists be held accountable!? I know their jobs are stressful, I get it, so are a lot of other people's jobs. If they cannot correct their mistakes the first time, some kind of discipline has to be given, and if it truly was "the techs" fault entering the wrong info for the doctor, maybe it's time you do a bit more screening during your hiring process. I truly apologize for the length of this and I really hope this has never happened to anybody else because I know how bad and embarrassed I feel, I wouldn't want anyone else to go thru this too.

I spend over $2000.00 dollars every month at the Dublin VA Wal-Mart. My complaint is having to talk to the pharmacist every time I get a prescription refilled. If it is a new medication I would understand but this is medication I have taken a long time. I was told today (7/25/16) by a very rude cashier (she is rude all the time. Her name is Amanda.) it was store policy and she refused to give me my medicine until the pharmacist said it was ok. I have talked to the pharmacist before and they have never given me any information that my dr has not gone over with me (I am not complaining about the pharmacist. They do a good job.). If I have a question I will ask to speak to a PHARMACIST but I will not be forced to talk to one. My Dr takes care of me, not the pharmacist. If this is store policy somebody needs to change it because I hate it.

I called my refill in 3 days ago. The tech then looked on another computer and discovered the birthday was wrong although this had been corrected 2 scripts prior. This was the latest in a slew of problems with this pharmacy. They blamed it on the dr.'s office. Although it was a REFILL. I walked over to the other area shaking my head muttering that it was always problems here. The clerk Christina looked up and rudely stated it wasn't their fault, they can't help what the dr inputs. As the transaction continued she remained rude and demeaning. I had stepped away, upset, then returned. I asked for her name and informed her that she had been unacceptably rude. She flipped her name tag around and stated, "Christine, do you want to speak to my supervisor? He's right there". He had witnessed everything.
I had already spoke to him and let him know my dissatisfaction with the do situation. I once again spoke to him concerning the rudeness. Only looked back at me. After a moment of silence he stated he would speak to her. Within a minute, he walked over, said something in a low tone. They both laughed and he walked away. Another pharmacist completed my order. Thanks Walmart, the meds was for high blood pressure. It was sky high by the time I got home.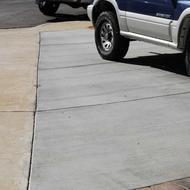 I have been ill with my throat. Used Doctor On Demand. Got diagnosed with Strep. I cannot swallow without excruciating pain. Called the pharmacy and was told prescription would be ready at 11 am. Husband went to pick up prescription at 12 pm. He was told it will not be ready until 12:30 pm. He asked, "Why?" He was told other prescriptions were ahead of mine. That makes no sense. When I was told it would be ready at 11 am, wasn't there other prescriptions ahead of mine? I was on the phone with him and her tone of voice to him was nasty. God knows why I am so ill that I could not collect it myself. If you can avoid them please do so. You may die if your medication is needed to save your life.

I picked up 3 RX's after being at urgent care for an ear infection in both ears. I did not feel well at all. Wal-mart stores are always hot in the summer. I waited 30 minutes to get a RX filled that couldn't be called in. When I got back to stand in line a man was having difficulty and took some time (not his fault), but I picked mine up and she the tech said this one needs counsel. I said "oh the ear drops?" She said yes. I said "I don't need one - it'll be ok. I'm a nurse. I can hang with the ear drops." I was trying to be helpful. They were busy. I don't need counsel on ear drops. But, the pharmacist was trying to tell something (both ears are stuffed up) and I heard her say "there are two bottles to make 10 ml." I said ok and went home. Finally. The drops were for the eyes... so, I called to just ask if maybe it was a mix up... the person who answered the phone cut me off and set the phone down.
The pharmacist got on the phone and when I told her what I found she cut me off and said, "THAT is what I was trying to tell you, but since YOU'RE A NURSE YOU didn't need a counsel!" She explained they didn't have drops for the ears, but I could use the ones for the eyes in my ears. Ok, that's fine and then she again said, "I TRIED to TELL you that, but you are a nurse and you didn't need counsel"... she stressed that fact a few times.
Well, had she stepped down where I could hear her since I was surrounded by customers at the desk where we all could hear each other's personal health information that would've been ok. Even if she was frustrated that I didn't need a counsel she had no right to talk to me like that... as a NURSE!! I promise I have been frustrated with a patient before, but I never treat them that way... NEVER!!! About a year ago, one of my allergy meds didn't show up in my bag and I called - they were supposed to pull tapes and get back with me. I never heard anything. They basically called me a liar... because allergy meds are something to lie about, right?

I am unable to login to my Walmart Pharmacy account online. After successfully signing in to my Walmart account, I select the link for "Pharmacy Account/Manage your Prescriptions", which takes you to the "Online Pharmacy" login page. You are then asked to enter your date of birth in mm/dd/yyyy format, and click the "Go To Pharmacy" button, but after doing this nothing happens. It just sits at the webpage, not displaying any error messages or anything. The "create an Rx Profile" link does the exact same thing; I also tried with a different web browser but that didn't work either. It's very frustrating.

I went to Walmart in Riverdale, Georgia. I went to fill a prescription and I did not have insurance so the pharmacy staff provided me with a prescriptions saving app that allowed me to purchase a much-needed prescription at half the cost. I am extremely grateful for the pharmacy staff as I feel they went above and beyond call of duty to save customer. This type of customer service is great and I believe should not go unrecognized. So great job Walmart pharmacy staff. Keep up the good work.

I filled several prescriptions on 6-3-2016. The pharmacist told me out his mouth that "we really can't do partial refills on narcotics" but did so anyway, without informing me when the medication would be available. So I called the pharmacy on 6-4-2016 at 6:48 shortly before they close and spoke with a pharmacy tech, that argued with me that they gave me enough to last me until Tuesday of the next week then hung up on me. First, I'm a nurse. They filled a 90ml bottle with instruction "take one or two teaspoons every 8 hours." That's 3 doses in a 24 hour period now from Friday to Sun that's 90ml so no pain medicine on Monday or Tuesday. 10ml x 3 is 30ml x 3 days is 90ml.
Who does these pharmacy techs think they are and who are you to tell me what's enough for me? I have had to take 10ml's of this medications--not 5ml. My education is much higher than hers. I will be filing a formal complaint with their corporate office and the pharmacy board. You will never in your life hang up on anyone else.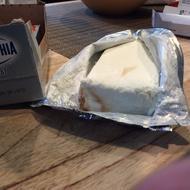 I am new to Idaho, but not new to Wal-Mart. I NEVER had a problem in California. The first problem I had with pharmacy I phoned ahead. I waited in line, RX had to be reordered? When I saw it was done the gal kept helping other people making me wait again? This last time I asked how many refills I had; I don't care how long your techs work there. They are condescending. I don't know, maybe the content of my RX's lead them to draw conclusions? Very unprofessional! The snickering/etc is unbelievable!
I asked an employee in the material dept if she could tell me where the leather/vinyl repair kit was. She appeared irritated; said you didn't carry them even though I found out you did prior to asking. I asked another employee in automotive & he showed me where. Today I'm making lemon bars & had purchased 2-ok cream cheese-it expires in Aug 2016. Now I have to bring it back. I bought spoiled yogurt & let it go; not having fun at your store. Not to mention it's farther away.

My visit to the east Meadow Walmart pharmacy was horrible!!! The pharmacy manager on staff was so unprofessional and rude. After picking up new prescriptions we were asked by the cashier to have a consult. After waiting in line the manager came to the window asking if we had questions we said we did. He gave us a rude response to what the prescription was and insulted the purpose of the prescription in front of several other customers. There is a reason why the consult area is covered to protect one's privacy!! And instead of explaining the side effects or any interactions was very rude and dismissive. We love the pharmacists in this location but with a rude manager like that anyone would lose employees and customers!! Very upset this is the customer service a manager would provide to the general public with something as delicate as medications!!

The experience was horrible and should not be in a national chain like Wal-Mart. The disappointment is making me not want to go to Wal-Mart at all for anything. The pharmacy staff has a lot of lack of intelligence to say the least. I had a prescription for a blood sugar monitor that has been discontinued and has been replaced with another model. I asked the new replaced model. The item sells over the counter does not need a prescription. But because my insurance covers it I had it. The pharmacist insisted on me going back to my doctor which will take a $40.00 deductible and a wait of about two weeks to get the appointment for me to get a new prescription for a $19.99 monitor. I asked for the same monitor in the prescription and she said she will order it for me then she came back to say that Wal-Mart does not carry this monitor anymore.
I asked for the replacement monitor instead again she referred back to my doctor to get the new prescription. To say the least I felt the pharmacist was very stubborn, rude and lacked a lot of intelligence which made me lose a lot of confidence in any Wal-Mart Pharmacy. As another heart-breaking scene happened while I was waiting for the pharmacist. A lady in her 80's was leaning on the counter and waiting for help, her knees could barley hold her standing leaning off the counter. The staff did not care about how long she has been leaning off that counter or how much longer she will wait. If that is the compassion the Wal-Mart have for their clients, I will next time buy medical needs from other more reputable compassionate place way before I get in my 80's.

I have had issues when picking up rxs for family but only when involving CDs. Anytime it involved rxs for myself never ever a problem. Just because I have a 20 year association with 2 of the pharmacists doesn't mean they should violate moral and ethical standards they hold dear. I have never divulged this before but since pharmacy bashing seems to be THE IN THING TO DO I feel compelled to do so. Last year a weekend fill in rph who didn't know me from Adam was so empathetic. With my plight being 23.00 $ short for 5 new meds rxd for my mom he pulled the money from his wallet and made up the difference. I haven't yet seen him but I'll be certain to reimburse him for his KIND AND COMPASSIONATE ASSISTANCE.
It's time to accept responsibility and stop BASHING an industry that for the most part helps not hurts. Before we call others junkies, Doctor shoppers, everyone deserves equal and fair treatment. Working to effect a positive change is everyone's duty so stop drawing lines in the sand because no one NEEDS to consume hundreds of pills a month like was commonplace not so long ago then blame JUNKIES for the situation WE ALL FIND OURSELVES IN TODAY.

The Walmart Pharmacy at Jordan Landing in West Jordan, Utah is not a good Walmart Pharmacy. I had a prescription transfer to them yet they refused to fill it because there was a date in parentheses that wasn't the same date as the fill date. Ok, I can understand that. This happened on a Saturday. Monday, I called my Dr to have them call the pharmacy to ok my prescription. I called the pharmacy to let them know I was waiting for my Dr's office to call them. While waiting, the pharmacy cancelled my prescription. I had to wait a few more hrs for the pharmacy to ok a new prescription. I do have to say, this is just the Walmart pharmacy at Jordan Landing. The Walmart pharmacy in South Jordan, Utah, on S Jordan Pkwy is excellent and very friendly.

Ok, so for anyone that's ever been injured and stuck on pain meds you literally know my pain when it comes to dealing with them (I was walking through the parking lot and hit by a truck and have had back problems ever since). I have been having the hardest time with these people. They will tell myself or my girlfriend that the medication will be ready within an hour or so; then when we drive all the way back to the store they tell us they couldn't fill it. Now I thought my prescribing doctor was in charge of when I should receive my medication not someone that counts pills all day. So I went through a time when the medication I was receiving wasn't enough. My doctor saw fit to change it and request that they fill the medication the same day due to the lack of effeteness the medicine had on me.
They "chose" not to fill it due to the fact that the 30 days hasn't passed for the last refill, to which I replied that's the reason he changed my medication. Not that I should have to explain myself to you... your not my prescribing doctor. Not to mention the first time I walked in there to start getting my medication there, they told me they couldn't fill it. Then my girlfriend went later that day and they filled it for her on the spot. I guess if I said it was because I am **... that people would think I am using the race card. Funny thing though my girlfriend is ** and had not problem getting my medication. She told me they didn't even make her show ID.
These are narcotics ladies and gentlemen. So they denied me once causing me to go through withdrawals, that was a painful four days. I was sick, throwing up and my whole body was in pain... I thought I had the flu. I didn't know that those type of drugs would have that effect on me. I am done dealing with Walmart Pharmacy, I will take my business somewhere else. I really wish an attorney would contact us all and start a class action lawsuit against them. Whenever they DENY ME OF MY MEDICATION THEY COST ME A DAY AT WORK.

My husband is diabetic has his meds filled at a Walmart pharmacy. What a nightmare. Overcharged because Walmart sent the info to the insurance wrong. We had to call the insurance company to find that out. Told prescriptions would be ready in 48 hours, they never are. They are rude to their customers and they really don't care. After dealing with their half a-- service for the last year we are done. Have now transferred all our prescriptions to another pharmacy. Avoid the university ave pharmacy in St. Paul mn.

After properly signing into my Wal-Mart account, I select "Pharmacy Orders." I'm then taken to the "Online Pharmacy" login, whereupon I correctly enter my date-of-birth in the mm/dd/yyyy format. My browser is directed to the page that says "Recent Orders" and then the browser immediately brings up a page that says, "We are having trouble with your request. Please wait a moment and then try again." I've tried calling the 800-numbers provided by the local pharmacy, those provide at the website, and even the 800-numbers provided by Wal-Mart's help desk; now there is an oxymoron, "help desk." Once, they even said, "We will fix it. You don't need to call us." I've been trying intermittently for the last five (5) days to get this resolved, but to no avail. They can either fix it by the time I need the pharmacy again or I can see if my business is appreciated at a different company's pharmacy.

When trying to order a prescription from Wal-Mart home delivery the website keeps returning to STORE ORDER. Cannot review my prescriptions. Web page says "error not available". Will not renew Wal-Mart home delivery for prescriptions when my contract runs out. Wal-Mart likes to sell but no backup on problems.

My mother is scheduled for a colonoscopy and has to take a laxative in liquid form the day before the procedure. Her doctor called in the prescription six days ago. Today (on a weekend day) I went to pick it up and was told or was asked the following questions: 1) Had the doctor called it in at the last minute? (answer: no); 2) When was the procedure? (answer: in five days); 3) Could I call them in two more days to see if it was in by then?; 4) Could I return at that time to pick it up? If they had it because it is not in stock and is on backorder and has been for some time.
I asked if I could pick it up at another Wal-Mart and waited for the pharmacist on duty to go back online. I watched as he and others took down various other bottles of similar formulations and they read the labels. I pointed out that my mom was a candidate for heart surgery and the medicine has a high amount of sodium in it so I need to be sure she gets the right formulation. More time on the computer ensued. The end result is that I must call in two days and they hope to have it then. I called the manager of the store and was told the pharmacy manager will call. Will that be in time to rectify the situation? I hope so. It will be too late to reschedule the medical procedure.
This is the second time the same pharmacy has had a problem. On a previous occasion we needed a prescription filled, went to pick it up, and were told that it wasn't in and wasn't likely to be filled there any time soon because the pharmacy doesn't usually stock it. It wasn't some rare drug. It was a high-dose of folic acid, higher than the dosage available over the counter. I went back to the hematologist who called and suddenly it was there. What is the point of having doctors call in prescriptions if the pharmacy does not communicate about the lack of availability of a prescription and the suitability of a substitute?
We will need to explore the prescription drug insurance company's relationship with other pharmacies. The Wal-Mart at 20910 Frederick Rd. in Germantown has disappointed us terribly. I work. My mom is 79-years-old and in poor health. Making multiple trips and having to call to check up on people licensed to serve the public to make sure they have done their jobs is deplorable.
Updated on 04/13/2016: After my failed attempt to pick up my mother's previously unfilled prescription, I called the Walmart pharmacy at 20910 Frederick Rd., Germantown, MD two days after the first failed pick-up. Despite my having spoken with the pharmacist on duty on Saturday, despite my having called a store manager who said he would be passing on my concerns to the pharmacy manager, when I called on the following Monday at noon, as suggested by the store manager and another pharmacist, the pharmacy manager claimed to know nothing of the situation. Long ago, in a time when people understood service, stores kept a shift log. Every shift manager entered things like no-show employees and customer complaints. Every day, managers coming on duty had to read and initial the log. Walmart should try this... if it cares to improve.
The pharmacy manager said she just came on duty at noon and could not tell me if the drug was in. She told me to call in another hour. By that time I was at a work-related luncheon. I left it early to go place a call. The pharmacy was closed for the lunch hour. They do that when there is only one pharmacist on duty. It must be nice to take lunch one hour after you arrive at work. I am relieved to say the drug came in. Of course, I did have to leave work two hours early and go get it because it was required to be taken in advance of a medical procedure. That's why I went to pick it up on a Saturday. I work.
I spoke to one of my mother's physicians about the matter. He was unsurprised to hear the service was so deficient. That's sad, I think. When you let people down, stop making excuses, Walmart. Apologize. Fix the problem. That matters more than explanations that are unresponsive. E.g. "I am the pharmacy manager, but I am unaware of the fact that you have spoken with two of my co-workers without obtaining a resolution" or "that's been on backorder for sometime" or "maybe your doctor should call in the prescription more than five days in advance of your need for it." Here's another tip for folks at Walmart. If you can't do the job, then find someone who can.

I am very sick and went to Walmart to get 2 prescriptions filled. For some reason ** cough syrup was not covered and they want $25 for a tiny bottle. The rude clerk had the nerve to tell me the RX cough syrup was the same as over-the-counter. I asked "Then why do I have to bring a signed controlled substance prescription?" I ended up going to E.R. the next day because of the prescription not being filled. The E.R. doctor wrote a prescription for a ** pill. The pharmacist looked at it and handed it back stating "We don't have this." I informed him he had a contract with my insurance company and their 50% refusal rate was not acceptable.
I called my insurance and doctor to let them know I was not getting the med ordered, AGAIN! Later the head pharmacist called and said she could sell me 4 ounces of cough med for $5. I told her she was crazy and I am not paying $1 an ounce for a cough med that has been in production for almost a century. Also I am disabled with a spinal cord injury and very sick and they make me wait an hour only to tell me "not covered." Never using Walmart again. Terrible service and they try to rip off disabled people too!
Wal-Mart Pharmacy Company Profile
Company Name:

Walmart

Website:

http://www.walmart.com/