Consumer Complaints and Reviews

I have severe asthma and my physician of 20 plus years called in a cough syrup for me which she done so and explained why many times. Before that I have asthma bad that I have a bad cough off and on keeping me up at night time. All over counter ones did not help at all and a couple other past used prescription ones also don't work. So the pharmacy dragged out filling my cough medicine from August 7-11th telling me they needed a call from my dr. Not even her medical assistant was sufficient and then my dr told me she couldn't understand what their problem was with me because they told her, when she called them, that one of the front cashiers named Rosie told the pharmacist there I looked like a drug addict.
First of all I'm not and second of all how did the front cashier know what was a issue with a prescription for me in pharmacy? I believe that info is supposed to be talked about with only pharmacy employees due to HIPAA laws. So big mistake there and then the dr told me she was leaving wouldn't be back for over a week vacation and that I needn't worry. She told them because they tried saying the larger amount prescribed would leave none for other people. I believe that it's supposed to be you order more. I'm sure there isnt a shortage with the company who makes it so they caused such a scene.
My dr said then cut it in half the amount and she told me to pick that amount up. I get to pharmacy. They tell me a lie they need to speak with my dr. I said "you already did. She called me immediately when she hung up with you." They argued again. Weren't going to give me any of it again until I went to get store manager involved and he went to the pharmacy. The girl in pharmacy starts yelling loud putting my info out for God and country to hear. The other guy working with her rolled his eyes at me which is also a no no to a customer and then they only give me 4 oz instead of the half at 8 oz my dr cut amount back to over phone today and questioned why my dr, who was in fact leaving on vacation today for over a weeks time today, called from her cell not her office.
For one thing she is off every Friday and is so extremely busy with a closed practice that it has to be handled from her phone at times. She thought it was a simple "This is why she takes it. This is why I prescribe it." situation but a pharmacy mgr for CVS just called me on my cell phone. I proceeded to explain how they labeled Me a drug addict and the fact that I am not at all. I have a pulmonologist involved a ear, nose and throat dr and my family practice dr involved. Had a abnormal breathing test at hospital not long ago as well.
Every time I cough I have incontinence and I have two herniated disks in my lower back as well which cause excruciating pain also with a cough. I've tried cough drops also etc. They dont work so the pharm mgr told me they could lose their license for not talking to my dr and that she would definitely look into why their front cashier would be discussing my medication and me with their pharmacist in the back, that she in fact was out of line for doing that. But all she said was "I'll definitely call store mgr and discuss it with the front cashier" and then said "just know if you change to another pharmacy they may not fill your Rx because they will think you are going to multiple different pharmacies."
I am truly sick and tired of this those of us legitimately in need of certain as they put it controlled substances being questioned on our need of the medicine and in this case actually called a drug addict. I told the pharm mgr if she saw me she would see I don't fit the criteria at all. I have perm handicapped license plates for multiple years and I'm definitely far from a drug addict. I don't even drink alcohol or smoke cigarettes so I'm seeking a lawyer for slander on CVS for the false accusations.
All I received was a very simple nothing really serious "I'm sorry about that. She should not be doing that." not "I'm sorry. She will be disciplined or better yet terminated." Shame on you CVS. Sorry to say this employee and your over stepping their boundaries pharmacists are going to cost you now for legal representation since you think this is supposedly acceptable other than just a "I'm sorry" and then pharm mgr tells me it was because my dr was vague. No she wasn't. She does not have a reason to be. She isn't lying neither am I and I'm sick of this.
You really made a big mistake CVS. I'm taking this to media and ADA as well. I'm not satisfied with the lack of concern and resolution to this. This is unspeakable undeserved above and beyond what even laws require those I understand but your behavior and false accusations and non private discussions about your customers' prescriptions and giving opinions unacceptable not having it.

I've gone to # 8076 since I moved to Rochester Hills, MI. It's always been the same and I'm ready to move on to where they actually care about their customers. Everything needs to be good for them or convenient for them. The people at the registers are uninformed about sale items. I've been asked to go back 3 times to an item that is on sale and get a different one because they are having issues. As for the pharmacy, it's slow and usually not very good attitudes.
Today was the last straw. I called to say I have new insurance and a coupon for my medication. She said "You need to bring it all in and we will handle it all from the drive through and you will get your medication." I drove up and was told, "I'm sorry you have to come back in 15-20 min." Just for once I wish someone at this drugstore was on the same page with their co-workers. No one there is. I'm just tired of it all. Either I will transfer this one elsewhere or the next one I get, goes to another drugstore, other than CVS. They all should realize what keeps their store going is their customers. If they lose their customers, guess what? I have to put an old order number in because I could not pick up this prescription when I was told I could.

Tried to charge $140 for what is usually $30. Depending on tech you get a different price from some people. I have been treated like a normal human being. When I questioned him he said "We can't fill it. You are too early" and he was a liar. I went to another pharmacy and never returned. Thank God I knew how to give my child script otherwise if I followed the bottle he would have overdosed. And every time they say "Wait 2 hrs" no matter what. I am very disappointed in CVS and can't believe the faith I had in them. No matter what I heard I wanted to believe.

I have been going to the same CVS since 2005 and know most employees, and definitely know the pharmacy techs. On 7/3/2017 I went in the store, and the alarm rang (as sometimes they do.). There was a greeter right at the walk "Hi how are you". As I continue in the store I hear over the intercom "Security come to the right away to the front", then the code call, then security again by this time between 45 sec to 60 secs. I went and retrieved a pencil sharpener and makeup then a lemonade. By this time a young ** worker came from behind the counter to watch me. I am in self-checkout pay with a $50 and go to leave as the alarm sounds a second time. I turn around to just shrug and the little ** girl runs over saying "Yo yo Yo check her bags bro!!" Screaming, I am now mortified.
L work and live in the area and that behavior is frightening and embarrassing. I open my bags. The male worker is looking at her in confusion. I told her it rang when I came in, so she asked him if it was true, he stated yes. I am now searched. The whole store is watching because she was yelling at me, and now I am crying. A ** corker came over to see what was going on and apologizing. I told them that I needed to speak to a manager. So then another worker comes over. Now 4-5 workers are involved most apologetic, I was so angry and insulted.
When I was shown to the door where the manager was she came out and was ruder than everyone saying to me. "I don't have to help anyone, and I am not helping you", as she shoved her finger in my face! I screamed back at her to not ever shove her wrinkled finger in my face and I told her I wanted the police called. She ignored me. Turned around and slammed the door. Keep in mind it's not the alarm going off. Those things happen all the time. It's how they mistreated me. I have filed a complaint with CVS and am awaiting follow up.

I was on vacation running short on my medicine. I called my hometown CVS to tell them I wanted to get my refill transferred to the place I was vacationing in. It was no problem we were told. The CVS I talked with in vacation area was very uncooperative. They told me the script could not be transferred. I called my Dr. and asked him just to call in a script there. So he did. When my husband went to pick it up they gave him a terrible time. They questioned the validity of the prescription and told him they would have to call the Dr the following Monday to verify the script. My husband told them that was unacceptable and that we were good customers and had been for years. Plus we were fed up with getting a runaround. They finally filled it. But made something so simple a nightmare.
How do I know I can trust these reviews about CVS?
851,761 reviews on ConsumerAffairs are verified.
We require contact information to ensure our reviewers are real.
We use intelligent software that helps us maintain the integrity of reviews.
Our moderators read all reviews to verify quality and helpfulness.
For more information about reviews on ConsumerAffairs.com please visit our FAQ.

So I was going into CVS before work and my daughter touched to the sliding glass door as she was going in and somehow it was going so fast my daughter couldn't get her hand off of it in time and it took her whole arm back as it almost broke her wrist and I had to push the sliding glass door in with my hands and feet to get her arm out of it.
The manager or supervisor Heather was very rude and a customer even got mad at me because Heather would not cash me out and I was mad because I already told her that I had to go to work and me being pissed said "are you seriously going to sit here and let people in front of me and not cashed me out when I already told you I had to go to work" and I'm that person said "well somebody's in a rush" and of course me irritated that my daughter still crying with her wrist almost literally almost broke it off, I screamed at the customer and told her exactly what happened and told her if she had a child that almost got her wrist broken would you be happy right now.
Heather told me to not talk to customers like that whenever the other customer started it as if I should be OK with the whole situation and be just really happy that she wants to take my statement and make me late for work but Heather didn't give me any contact information for me to contact anybody after requested, and then Yelled at me in front of the other customers and tell me that this is never happened in years and suggest that I put my two-year-old daughter up to almost getting her wrist broken. But after she finally rang me out then she wanted to grab my daughter by the arm and apologize and say "I hope you feel better honey" and then talk to me and said all "have a great day" like I wasn't going to go to corporate on her because she said that at the very end after making a complete ** out of me in front of these customers.

Store # 7029 Greensboro, NC. I would have given this pharmacy at least four stars had it not been for my experience on Monday 7/10/17. First off, let me say that typically my experience at this CVS is a pleasant one. From the pharmacist, to the techs, I've never had a problem. But Monday was quite the experience. My husband and I came through the drive up to drop off an Rx for our son who just had surgery, whom was lying in my lap in the backseat when a female named Denise proceeded to flirt with my husband instead of getting the pertinent information to fill the prescriptions for our son. Clearly she didn't see me in the back seat, nevertheless it was very unprofessional, and my husband and I were taken aback by her ** demeanor. We were only wanting to fill an Rx for our son so he could begin to recover post-operative and this female was desperately trying to throw herself at my husband.
Once we got home, I called the pharmacy to speak with a supervisor to make a complaint about the incident. A young man answered, and instead of giving me the information I was requesting, he handed the phone to the lady Denise who I was complaining about. Denise proceeded to talk to me very disrespectfully and I told her that I would speak with her supervisor about the situation. I am very disappointed by how this whole situation was handled. I expected there to be more professionalism coming from a place where one's health and life are of major importance. If a person cannot conduct themselves in a professional manner by doing something so simple as greeting a customer properly, I certainly don't trust that person to handle medication that will have an effect on my life.
I will say this, I did have the pleasure of speaking with the supervisor when I came by to pick up our son's prescriptions and she was very professional and understanding and did apologize on behalf of Denise. But I do think with proper etiquette and customer service training Denise will have a somewhat better outcome with customers in the future. But in this instance, she did not give CVS a good reputation.

I normally have my prescriptions filled through Rite Aid Pharmacy which accepts Tricare. Tricare is the insurance that serves American veterans. After doing an exhaustive search through Rite Aid Pharmacies within a 50-mile radius I was unable to find my medication. It was on a manufacturer's back order. I called CVS Pharmacy about a mile away from me and they said they indeed had it in stock however they do not take Tricare and instead of paying 8 to $10 for my medication I was forced to pay $96.
I am fortunate that I was able to afford this medication however I know many veterans who could not do that. CVS may come up with many excuses as to why they do not accept Tricare none of them I am sure are any good or are reasonable. I can say in my case, and I am sure this is not uncommon, access to my medication was restricted by CVS not accepting Tricare Insurance and forcing me to spend 10 times more for the medication that I normally pay. SHAME ON YOU CVS.

I love the staff at this pharmacy, however lately I've been getting less than quality generics. ** especially, this month I got pink CorePharma brand and it's horrible! And the bottle has a different expiration date than the paper they gave me with it! Being ** I can't do much but suffer now all month like the month before with expired meds!! Unreal.

I called in a refill for **. I had previously ordered it at a different CVS, but I changed stores, thinking I would get some customer service. They saw that it was in the system, and they would "fax the ** order to my neurosurgeon." This was on a Thursday, before the 4th of July. I had a feeling I should call CVS, and then they relayed (Monday) that "your doctor's office never responded." I told them I was out, and they offered to "give you a 2 day supply". That sounded fair. We show up, off our flight, and there is no 2 days supply, and the 3rd shifter, has no idea what I was talking about. There was NOTHING about me calling about a refill! That's rich. I sent a message directly, marked URGENT to my neurosurgeon as the office was closed, as it was 7 PM.
I was in a full sweat, shaking, yelling at my husband and son at 1 AM. I took a shower and eventually fell asleep with the help of my ** vape pen. (TY **) I woke my primary care doctor on the FOURTH OF July, and he called in a 20 day supply on the spot. After he called it in, my neurosurgeons message came through. They called me today, July 5th, and said, "We NEVER got any fax from CVS". I called them back, relayed the entire situation, and the reply was: "we have no proof of anything you are saying". I could have had a seizure and died, and they could care less. I thought, I was going to get better service? It does not exist at CVS anywhere. I just read a reply to someone else's complaint, about refilling meds. "Refills are a courtesy, not a requirement". This is terrible, dangerous and reckless. Time for PUBLIC HEALTH to be made aware.

Had a horrible experience at CVS pharmacy on Hillside Avenue in Jamaica NY. I had been in a car accident a couple of days before and went to the emergency room where I was prescribed 2 forms of pain pills. I called to see if they were ready. They told me they were and I can come get them. When I reached the pharmacy they told me they couldn't do anything because they were closing in 10 min. So I have to come back tomorrow morning. I'm a business owner so I understand that they were tired and wanted to go home. The following day I called and they told me the same thing. That it was ready for pick up. I get there and they tell me that it won't be ready for another half hour. I'm In so much pain...

I was embarrassed, shocked and angry over the customer "service" I received from a supposed "professional" pharmacy manager at 9:30 pm on 6-28-17. I was treated very poorly by this professional at the Federal St. 24 hour CVS pharmacy in Greenfield MA. I went in to get my prescription and to report a violation of the HIPPA act from an earlier visit this week. I am usually not the type of person to complain about things like this, but I feel that the rudeness and injustice I suffered through was extremely unfair, unprofessional and unwarranted. I was simply trying to tell the pharmacist what happened at my last pharmacy visit. I told the pharmacy tech that I had an unpleasant embarrassing incident happen three days ago on 6-25-17, and that I would like to speak with the manager so I can report it.
This is what happened, and this is what I wanted to tell the manager but I didn't get to. : <6-25-17> I was picking up scripts at the pharmacy when all of a sudden the cashier shouted out " ALL STOP" and stood back from the register, and waited for someone to come over to do something. I was confused, I felt like I was put under a spotlight. The customers behind me and beside me were listening and watching this transpire. Another CVS employee behind the counter came over and literally rolled her sleeves up, and started saying my medications out loud for everyone to hear. She even said "You shouldn't be taking this medication on top of this one here", loudly and disparagingly, in front of about 10 other customers. I had to lean way in, and whisper that I have been on these meds and dose for over 10 years and am fully familiar with all the indications and contraindications.
I felt embarrassed and ashamed that other people might be secretly judging and disapproving of what I am taking for pain medicine since this particular medication is usually frowned upon by most people, I get mislabeled as a "junky" and get treated poorly once I am considered to be of this ilk. I don't think this treatment is right or fair at all, so I wanted to report this to the pharmacy manager on this next, even more unpleasant, last visit to CVS.>
So as I waited to tell the manager my complaint on Wed.6-28-17 @9:30pm... I was met with outright rudeness and indignation by this "professional pharmacy manager". I suspect that I may have interrupted her pill count, and this may have been what infuriated her. I cannot be certain why I was met with a loathsome stare and disapproving looks. I do know that I am a human being who deserves to be treated as such, with common decency and respect as a customer. I am so turned off by this woman's treatment that I will be moving to Walgreens with all my pharmacological needs.
This woman came over to me visibly irritated and was abrupt and harsh as she spoke to me. Instead of listening to my issue, she ignored me and spoke to me as if I were a brick wall. She read something off of a paper she held in her hand. (another "Force stop", I assumed.) She asked me if I had any heart problems for some reason, I said no, that I've been taking these meds for over 10 years, and I am fine. She looked at me with such coldness, walked away without listening to my issue, and went back to counting her pills, totally ignoring my complaint. This is when her pharmacy tech told me to call the daytime manager and report everything to him.
She kept apologizing about the treatment I just received, and the whole "Force Stop" embarrassment I endured 3 days ago, and another one just now. I asked her "Why is she so angry?" and said " I don't feel very liked or wanted here." She just kept repeating how sorry she was and that I should report this (all hushed and under her breath so the manager wouldn't hear her). So here I am, recounting my miseries online, hoping it will help change something positively somehow. I am even afraid to mention my name or her name. CVS has my address after all. I hope whoever reads this will pass it on to the right person at CVS, maybe even the top CEO, Larry Merlo. I won't return to CVS at night, since that is this woman's shift. I will be moving to Walgreens with hopes of being treated like a customer should be treated, a human being.
She made me feel like I was a major nuisance, because I wanted to report a HIPPA violation from an earlier visit, but she was busy filling bottles, and was irritated that she had to stop to come talk to me. I have a witness to this incident, the pharmacy tech who was ringing up my items was also shocked, and even embarrassed by her superior's behavior. She kept apologizing under her breath, and whispered that I should report this to the daytime manager.

Cashier ** who was working on the morning of 06/26/2017 at CVS in 551 S Ventura Oxnard Calif, was very rude with me, because I paid my bill of $23.56 with a $100.00 dollar bill. He ask me for a smaller bill and I said "no that's all I have" and he did not like it. Did not get a chance to give him my rewards card (and he never asked). He just gave me my change. I said "thanks." He did not respond. I had surgery yesterday 06/252/2017 so I went to pick up my meds, I did not know that paying with a 100.00 bill was going to be an issue.

This occurs AT least 3 times, after 10 years going to CVS, I realize CVS is NOT worth it. On June 9, I contacted CVS customer service for being charged 3 times More AT LEAST For THE EXACT same medication Treatment that Costco provides for $7, CVS charges $31. If you don't believe me just send your request and I will show you the details. You might say that you need membership at Costco. Yes, for the price you pay at CVS you could have a membership AND discounted prices for EVERYTHING. I contacted CVS and spoke with Their Leadership team requesting the refund or do something, show gesture. They promised to contact me within 24 hrs since June 9, 2017 and today is June 22, 2017 and I am still Waiting.
BTW - I read a Veteran post here. Thank you for your Service. CVS does NOT seem to 'care' but make PROFIT at the expense of our HEALTH. Otherwise, why would they charge so much after you or I work hard and spend a lot at doctor office to get the treatment that COSTCO - A family oriented place - offer for CHEAPER? America THINK AGAIN! PS - I have many situations of HIGH PRICES by CVS, they may sell cheap nail polish or junk stuff but when it comes to your health, that's another question. I was hesitant before buying, the PHARMACIST insisted you need this, YES that's the only time they would tell you need for their pocket. If I do not hear from CVS not only me would stop buying them but anyone I meet. Having customers is one thing, keeping them is another.

Today, a CVS pharmacist inferred that I was committing a felony. After a morning doctor's appointment where my physician wrote a prescription for a drug I've been taking on-and-off for several years, I drove to my local CVS to have the script filled. Unfortunately, that CVS didn't have the drug in stock, but kindly checked availability at a CVS I've also used for years that's close to my place of employment. After waiting 15 minutes for my turn in line, the pharmacy clerk said that they were no longer filling prescriptions written by my doctor. I was taken aback and said that I thought that was incorrect as I'd had scripts from this doctor filled there before and even had some on file for refill.
She checked with the pharmacist and he came to speak to me. His first words were "This is not Dr. **'s signature." I said "Excuse me?" convinced I'd lost my hearing. He restated his accusation. I said "I sat in front of Dr. ** just an hour ago and watched him fill it." The pharmacist said "This is not Dr. **'s signature." I said "Are you accusing me of fraudulently signing (forged) my doctor's signature on a script?" "Oh, now wait a minute, I'm not suggesting that." Really? What else could he be suggesting? That fairies signed the script and they're felons? Anyway, he went on to say he was not filling ANY of my doctor's prescriptions. I asked if that was legal and he said "Yes."
Well, from my research the answer is yes and no. But, whether or not, it is or it isn't, I'm gob smacked that this pharmacist actually stated that I had brought him a forged script and refused to verify its validity by my doctor. I don't know what recourse I have, but I do know that the pen (keyboard) is mightier than the sword. So, if you're in Greenville, SC, avoid the pharmacy on Mills Avenue.

I am 92 years old and a WW2 Veteran. My blood pressure was high one morning. My medicine has to be authorized each month through proper channels. I was short one pill and was going to be out of town so I needed just one pill for the day. CVS (Tilghman St) would not dispense one pill to me. They kept on saying I was holding up the line and that I would have to wait 30 minutes. My bus was scheduled to leave in five minutes. The pharmacist would not give me one pill from my prescription. Still went on trip but, worried all day about my blood pressure and did not enjoy my day.

I was picking up a prescription of ** for my husband. He has been taking this on and off for over 30 years for Rosacea. The insurance company denied the ** and recommended a generic substitute. My husband really wanted the ** having tried all substitutes and finding them to be ineffective. So we said we would just pay for it. The bill for a one month's supply was $487 dollars!!! This is the same stuff they sell in pet stores!! When I talked to the pharmacist's assistant, Melissa, she said if I had a minute she would try to use a "discount" card. I was willing to wait. It did take an extra 5 minutes but my final bill was $12.80!!! She saved me $474.20 with a discount card. I was elated. Thank you Melissa!!!

Absolute HORRIBLE business! So my prescriptions are now at a closed CVS because of the recent shooting in Alexandria VA. Did CVS call or tell its patients that they would be closing a day after the shooting? Nope. 2 Days after they were closed? Nope! Ever? Nope! No planning. Just, "Oh well screw you and your heart medicine. By the way since your prescription is stuck in "being filled" at the CLOSED pharmacy no other CVS can fill your prescriptions." CVS is the last time I even try to go there. HORRIBLE customer service. HORRIBLE! Thank God for twitter, FB and the others so at least I can let my neighbors know how much REALLY you care about health.

Needed to fill my meds. My situation is dire. If I don't have them, after a day or two, I will be in full blown withdrawal. Went to a CVS in San Bernardino, CA and the pharmacist said that they would have to order them in. Mind you, this is on a Thursday. She said they'd be in on Friday. I went to pick them up on Friday, and they were not in. I asked the pharmacist if any other store in the area would have them, and she said that CVS doesn't stock these meds because they are schedule 3 narcotic. Fair enough, I took her word on it and barely survive the weekend. Monday, I go in to pick up and guess what, won't be in till Tuesday. Out of curiosity, I called another CVS just down the street. They had plenty of these in stock, and I could go get them. Drove over there just to be told that since it was such 3 narcotic, that the order couldn't be filled.
Guess I will just go through withdrawals because CVS is a useless excuse for a pharmacy. They should just shut their doors and all get fired. I'm sweating cold sweats, back pain, nerve pain, can't stop my eyes from crying, headache, diarrhea, prickly sensations all over my body, brain zaps, all while the pharmacist can't even give a ** about it. It's her fault I'm like this. Not a one pharmacy back home in Louisiana would ever treat their customers this way. I will preach and plead with all of my family, friends, and whoever will listen, NEVER to use these jokes. Lesson learned the hard way. Thank you CVS for allowing me to get sick and watch me die slowly in front of you. Asshats.

On April 7, 2017 my wife purchase a item that was not covered under part D (Medicare part D) but was covered under Part B (Medicare Part B). She was told that there is a co-pay, but I have a supplement. CVS does not take that supplement. I was told at the Pharmacy that CVS would process thru Medicare. She told the CVS Pharmacy that in this case Medicare would send it to the my supplement which would paid the balance due, but she had to pay the balance and get a refund. She said ok. As we talked the CVS Pharmacy said it would take 6 months, that crazy. Well it is 2 Months.
I called CVS corporate and final got the number of the 3rd Party processor. I called them on Thursday just to confirm that I had the correct number and they said yes. I called back on Friday and all I got was they are not available and their business hours are from 8:30 to 5:00 Monday thru Friday. Well I called at 1:00, 2:00, 2:30, 3:30 and 4:00.

I went into the CVS to get a quote for my ** prescription and they said that I needed to have a written prescription instead of the bottle (with refill number on it). I said that I just wanted a price quote but they refused to give me one. Back to Walgreens.

I tried placing a prescription order on the CVS app to my local pharmacy where I have lived for over a year. Why does the local CVS have my current info no issues? My doctors office does as well. I placed an order for 3 prescriptions to be picked up. I received my text alert that my prescriptions were ready. I go to pick them up and only 2 are ready. After they did their research we discover that the other prescription was sent to mail order. Come to find out, without my permission or authorization, CVS mail order pharmacy has sent out 4 prescriptions totalling $100 and charged my flex spending account without my permission.
They supposedly sent these prescriptions to an old address that we moved from over a year ago. No one ever sent the prescriptions back and because I'm just now made aware of it there is nothing that can be done. This is some shady business practices if I've ever heard of them. They should be ashamed of themselves taking advantage of people that are chronically ill is as low as it gets! Something has to be done about these unethical business practices. Check your flex spending accounts people, they will gladly charge you without your consent!

About once a week, CVS sends me an email offering either a store discount or online discount on the order of 25%. Certain items, like sale items, alcohol, tobacco, etc. are not eligible. At the store, about one half of my purchases don't get a discount and you can't tell until checkout and at that point, who wants to put them back? On-line is just as bad. There is no indication when putting an item in your shopping basket if it is eligible for the advertised discount or not and the email makes it sound like most items ARE eligible. So who needs CVS?

Just how any business can repeatedly for years can get away practicing wholly unacceptable treatment of the CONSUMER and PATIENT, borders on the criminal! ANYONE with a TERMINAL illness would be well advised to seek assistance elsewhere. Questioning anything with them is met with arrogance, extreme rudeness, and TOTAL contempt for the patient and consumer. Life is too short to let these people(?) bully anyone expressing the desire to lead a comfortable remaining life. Amen.

I inadvertently gave them my husband's phone number. Their auto service keep call (multiple times a day). When my husband let me know he was being harassed I call the pharmacy. English was not her first language possible not her second. Once I got her to understand somewhat she tried to give me a number to get it first. I insisted that she remove his number immediately. She keep say something about they were calling for him to pick up his script. I kept explaining he doesn't get his from there. That they are call to tell me it is time to renew my script. I did get her to delete the number from my account and ask her not to put mine on either because I didn't want to keep getting electronic calls. I will be moving my scripts.

James ** of CVS in Lakeland is awful. The suppose pharmacist, Mr. **, that's in charge there is a joke and lack EXTREME customer service skills. I needed a 3 day medicine supply. (I use to go to Walgreens and they NEVER gave me an issue... Never.) But this pharmacist told me no. Why? Cause he felt uncomfortable with the dosage. Even after explaining that I've have been on this dosage for 1 year and the meds itself for 3 years. He said no. I then explained he is able to call Walgreens and they will be willing to provide my history on the meds.
He said no at first but after my persisting... He said he will call. BUT won't change his mind. I repeat, "Why?" And over and over he said cause he felt uncomfortable... And even tho I had all the history in the world to prove I've been on this dose for YEARS... He refused to listen and even cooperate in any shape to help me. I have never been brought to tears by ** customer service but this guy did it. Congrats.
And when I told him this will land me in the hospital before I even am able to see my Dr this upcoming Friday (as withdrawals on this medication is severe) HE had no remorse. No care. He was snarky and snappy and talked over me the whole time. Medicine that can mean life or death for someone... he didn't care. No matter what proof I had to show him. He said it wouldn't change his mind. I'm disgusted at that lack of compassion and professionalism.
Thank God the assistant store manager was understanding and understood my plight. And thank goodness he listened to me... unlike this supposed pharmacist. He listened. Understood. This pharmacist should be ashamed of himself. He knows how these meds work and what it can do to a person if they miss a dose. But no care or concern. Sad. Really sad.

On May 15, 2017 my doctor requested some prescriptions. I called about those prescriptions and asked to talk to a pharmacist but because the order wasn't in the system yet they told me to call back later. I got this script before and threw away over 90% of the medicine and wanted to know from the pharmacist how to order to save money. I was told I could talk to a pharmacist 24 hr. I said ok. Later that night I called and was told the pharmacist has set hrs.
I explained that before the script is filled I need to talk to someone cause this is too much medicine and I don't want to waste it again. Well the script was filled which made me furious and they couldn't do nothing about it. So I get my medicine May 18, 2017 to find out the took the money out of my checking account without my permission and I was furious and called them immediately. They said the system automatically defaults to method of payment on file. I told them I talked to someone and told them I would pay as I can so bill me because I'm on a fixed income and not to use any set method of payment. They claim they took me out of system and yet today I see this was debited to my account. I just told management to bill me yesterday. So the money they took from my account was for another bill. I am calling the bank to dispute the charges.

CVS will not accept their own coupons out of the red box machine. I had a $2 off trash bags. Got a box of trash bags that cost $2 and the register would not accept it. There were no stipulations on that coupon as to what ones I had to buy. No, the coupon was not expired. Another CVS coupon that I wanted to use was I had to purchase a facial cleanser and get $5 off a moisturizer. Wouldn't accept it either. CVS is getting worse to shop at. Gas is too expensive to go there and not be allowed to purchase anything.

Make sure when you come on vacation to Florida you have your medication filled. You suppose to have fun on vacation with your kids and wife and shouldn't have to worry about getting your medication filled. I asked the Key West one to fill my medicine. That ** pulled some evil **. Karma is a **. Then I come to Disney and try to get if filled. The Orlando pharmacy lied, said they can't transfer a script Florida law but she transferred the ** in Key West. Whole point is I hope something bad happens to you and your family because you ** ruined my vacation.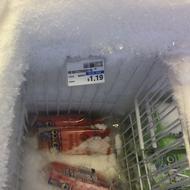 "Our Values: Innovation. Demonstrating openness, curiosity and creativity in the relentless pursuit of delivering excellence. Collaboration. Sharing and partnering with people to explore and create things that we could not do on our own. Caring. Treating people with respect and compassion so they feel valued and appreciated. Integrity. Delivering on our promises; doing what we say and what is right. Accountability. Taking personal ownership for our actions and their results."
These values are posted on your code of conduct handbook and sadly to say that is not followed in some of your locations. I had a very horrible experience which I have never experienced before anywhere. On May 13, 2017 at about 9 PM my son, mother, and I decided to go and get some snacks in the Brownsville, Texas CVS located on Padre Blvd. We bought some items and as we were walking out we saw some popsicles and we decided to get three. I gave my son and my mother my credit card so they could go back and pay while I stayed looking at some cosmetics. As we went outside my attentive mother noticed that the popsicles has been overcharged. I did not have the receipt since the cashier said that the receipt was going to appear in my email. My other option was to check my bank account, which I did and I did notice that the price was indeed overcharged.
So, we went back and told the cashier that she the popsicles had been charged wrong. By this time there was a line of customers being charged in the next cash register by what I know now the manager on duty. His name tag said Jose. As I was telling her about the mistake the cashier immediately denied full responsibility by telling me that it was not her problem, that she did not even work in that CVS and that she was from the Harlingen, Texas CVS. She practically told me that it was not her fault and that since I did not tell her anything beforehand that I would have to leave it as it was. I did tell her that it was not my fault that her machine was pricing the items wrong and that I was not going to pay for other peoples mistakes. I was still telling her that I needed my difference back and she said that I had already eaten the popsicles and that it was too late (in other words tough luck).
I immediately told her that I had an unopen Popsicle in the car and that I was going to bring it back for refund. At that time I went and took a picture of the prices that were in the refrigerator where the items were and I sent my son to go get the other Popsicle. As you can see all this time my son was listening to all this rudeness that this lady named Claudia (that is what the manager told me her name was because she did not even have a name tag) was telling me in front of the customers. When I showed her the unopened pop she cynically smiled telling me that the other popsicles couldn't be refunded because they were eaten so I told her that I just wanted the difference refunded.
Now the worst part was that the Manager named Jose was there in the register charging other customers that were listening to all this degrading situation. She was doing all this while the manager was there and he did not even do anything about it. On the contrary, I heard him tell her to kick us out of the store. That is when I got lost my patience and told him that I myself was going to call the police because they were trying rob me from what I was right. The last customer left and then I directed myself to him (the manager) because he did not even try to deescalate the situation or anything.
He was defending her without even knowing the situation. He even told me that he was looking out for his employee and I told him that he needed to leave his emotions at the door. As a manager he needs to be more objective. I am not saying for him to be rude or disrespectful. What I told him was that he was the manager and that he needed to think of the situation and how to resolve it. He told me that since I was angry he was not going to help me and that he was not going to refund anything. That is when I told him that then they were falsely advertising a product and that he should know that that is against the law. I also told him that as a customer I have the right to be heard and that he needed to resolve the situation in a way that is beneficial to both parties. I was not trying to get more of anything. I was just trying to get my difference.
He had the audacity to tell me that it was only .30c and that we should forget about it and I told him it was not for the .30C. It was more of the principle of the situation. I was not at fault at all. I was just a customer that went to get some snacks not knowing that this trip was going to take an awful turn for me. I felt very humiliated, embarrassed, and degraded by them both. Customers were staring at us and mostly my son was there seeing how these people treated me. I am a teacher and a counselor and I know that the way they handled the situation was inappropriate. The lady is not representing CVS in a positive way and she does not stand up to CVS's name. Finally after about 30 minutes of me explaining and telling him how wrong they were and when I told him I was going to talk to the store manager he then did give me my refund, but as you can see I had to practically lose my patience and get degraded before all the situation could be solved.
I am not saying that all your employees are rude or do not follow or believe in your values and doing the right thing, but in this situation these two people either do not believe in the same things you believe in or they just do not have pride in working at your company. I want you to please look at the cameras because they can tell you a different story about what happened. They really need to read the code of conduct again because they either never have read it or they forgot about it already. My son was horrified on the way these people treated me. They were treating me like a delinquent. I am a very educated woman and I did not treat the lady or him with bad words or I did not even humiliate them like they did to me.
Compare Online Pharmacies
CVS Pharmacy Company Profile
Company Name:

CVS

Website:

http://www.cvs.com/