Consumer Complaints and Reviews

I am 92 years old and a WW2 Veteran. My blood pressure was high one morning. My medicine has to be authorized each month through proper channels. I was short one pill and was going to be out of town so I needed just one pill for the day. CVS (Tilghman St) would not dispense one pill to me. They kept on saying I was holding up the line and that I would have to wait 30 minutes. My bus was scheduled to leave in five minutes. The pharmacist would not give me one pill from my prescription. Still went on trip but, worried all day about my blood pressure and did not enjoy my day.

I went into the CVS to get a quote for my ** prescription and they said that I needed to have a written prescription instead of the bottle (with refill number on it). I said that I just wanted a price quote but they refused to give me one. Back to Walgreens.

I tried placing a prescription order on the CVS app to my local pharmacy where I have lived for over a year. Why does the local CVS have my current info no issues? My doctors office does as well. I placed an order for 3 prescriptions to be picked up. I received my text alert that my prescriptions were ready. I go to pick them up and only 2 are ready. After they did their research we discover that the other prescription was sent to mail order. Come to find out, without my permission or authorization, CVS mail order pharmacy has sent out 4 prescriptions totalling $100 and charged my flex spending account without my permission.
They supposedly sent these prescriptions to an old address that we moved from over a year ago. No one ever sent the prescriptions back and because I'm just now made aware of it there is nothing that can be done. This is some shady business practices if I've ever heard of them. They should be ashamed of themselves taking advantage of people that are chronically ill is as low as it gets! Something has to be done about these unethical business practices. Check your flex spending accounts people, they will gladly charge you without your consent!

About once a week, CVS sends me an email offering either a store discount or online discount on the order of 25%. Certain items, like sale items, alcohol, tobacco, etc. are not eligible. At the store, about one half of my purchases don't get a discount and you can't tell until checkout and at that point, who wants to put them back? On-line is just as bad. There is no indication when putting an item in your shopping basket if it is eligible for the advertised discount or not and the email makes it sound like most items ARE eligible. So who needs CVS?

Just how any business can repeatedly for years can get away practicing wholly unacceptable treatment of the CONSUMER and PATIENT, borders on the criminal! ANYONE with a TERMINAL illness would be well advised to seek assistance elsewhere. Questioning anything with them is met with arrogance, extreme rudeness, and TOTAL contempt for the patient and consumer. Life is too short to let these people(?) bully anyone expressing the desire to lead a comfortable remaining life. Amen.
How do I know I can trust these reviews about CVS?
788,323 reviews on ConsumerAffairs are verified.
We require contact information to ensure our reviewers are real.
We use intelligent software that helps us maintain the integrity of reviews.
Our moderators read all reviews to verify quality and helpfulness.
For more information about reviews on ConsumerAffairs.com please visit our FAQ.

I inadvertently gave them my husband's phone number. Their auto service keep call (multiple times a day). When my husband let me know he was being harassed I call the pharmacy. English was not her first language possible not her second. Once I got her to understand somewhat she tried to give me a number to get it first. I insisted that she remove his number immediately. She keep say something about they were calling for him to pick up his script. I kept explaining he doesn't get his from there. That they are call to tell me it is time to renew my script. I did get her to delete the number from my account and ask her not to put mine on either because I didn't want to keep getting electronic calls. I will be moving my scripts.

James ** of CVS in Lakeland is awful. The suppose pharmacist, Mr. **, that's in charge there is a joke and lack EXTREME customer service skills. I needed a 3 day medicine supply. (I use to go to Walgreens and they NEVER gave me an issue... Never.) But this pharmacist told me no. Why? Cause he felt uncomfortable with the dosage. Even after explaining that I've have been on this dosage for 1 year and the meds itself for 3 years. He said no. I then explained he is able to call Walgreens and they will be willing to provide my history on the meds.
He said no at first but after my persisting... He said he will call. BUT won't change his mind. I repeat, "Why?" And over and over he said cause he felt uncomfortable... And even tho I had all the history in the world to prove I've been on this dose for YEARS... He refused to listen and even cooperate in any shape to help me. I have never been brought to tears by ** customer service but this guy did it. Congrats.
And when I told him this will land me in the hospital before I even am able to see my Dr this upcoming Friday (as withdrawals on this medication is severe) HE had no remorse. No care. He was snarky and snappy and talked over me the whole time. Medicine that can mean life or death for someone... he didn't care. No matter what proof I had to show him. He said it wouldn't change his mind. I'm disgusted at that lack of compassion and professionalism.
Thank God the assistant store manager was understanding and understood my plight. And thank goodness he listened to me... unlike this supposed pharmacist. He listened. Understood. This pharmacist should be ashamed of himself. He knows how these meds work and what it can do to a person if they miss a dose. But no care or concern. Sad. Really sad.

On May 15, 2017 my doctor requested some prescriptions. I called about those prescriptions and asked to talk to a pharmacist but because the order wasn't in the system yet they told me to call back later. I got this script before and threw away over 90% of the medicine and wanted to know from the pharmacist how to order to save money. I was told I could talk to a pharmacist 24 hr. I said ok. Later that night I called and was told the pharmacist has set hrs.
I explained that before the script is filled I need to talk to someone cause this is too much medicine and I don't want to waste it again. Well the script was filled which made me furious and they couldn't do nothing about it. So I get my medicine May 18, 2017 to find out the took the money out of my checking account without my permission and I was furious and called them immediately. They said the system automatically defaults to method of payment on file. I told them I talked to someone and told them I would pay as I can so bill me because I'm on a fixed income and not to use any set method of payment. They claim they took me out of system and yet today I see this was debited to my account. I just told management to bill me yesterday. So the money they took from my account was for another bill. I am calling the bank to dispute the charges.

CVS will not accept their own coupons out of the red box machine. I had a $2 off trash bags. Got a box of trash bags that cost $2 and the register would not accept it. There were no stipulations on that coupon as to what ones I had to buy. No, the coupon was not expired. Another CVS coupon that I wanted to use was I had to purchase a facial cleanser and get $5 off a moisturizer. Wouldn't accept it either. CVS is getting worse to shop at. Gas is too expensive to go there and not be allowed to purchase anything.

Make sure when you come on vacation to Florida you have your medication filled. You suppose to have fun on vacation with your kids and wife and shouldn't have to worry about getting your medication filled. I asked the Key West one to fill my medicine. That ** pulled some evil **. Karma is a **. Then I come to Disney and try to get if filled. The Orlando pharmacy lied, said they can't transfer a script Florida law but she transferred the ** in Key West. Whole point is I hope something bad happens to you and your family because you ** ruined my vacation.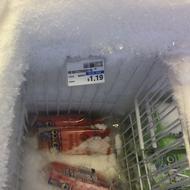 "Our Values: Innovation. Demonstrating openness, curiosity and creativity in the relentless pursuit of delivering excellence. Collaboration. Sharing and partnering with people to explore and create things that we could not do on our own. Caring. Treating people with respect and compassion so they feel valued and appreciated. Integrity. Delivering on our promises; doing what we say and what is right. Accountability. Taking personal ownership for our actions and their results."
These values are posted on your code of conduct handbook and sadly to say that is not followed in some of your locations. I had a very horrible experience which I have never experienced before anywhere. On May 13, 2017 at about 9 PM my son, mother, and I decided to go and get some snacks in the Brownsville, Texas CVS located on Padre Blvd. We bought some items and as we were walking out we saw some popsicles and we decided to get three. I gave my son and my mother my credit card so they could go back and pay while I stayed looking at some cosmetics. As we went outside my attentive mother noticed that the popsicles has been overcharged. I did not have the receipt since the cashier said that the receipt was going to appear in my email. My other option was to check my bank account, which I did and I did notice that the price was indeed overcharged.
So, we went back and told the cashier that she the popsicles had been charged wrong. By this time there was a line of customers being charged in the next cash register by what I know now the manager on duty. His name tag said Jose. As I was telling her about the mistake the cashier immediately denied full responsibility by telling me that it was not her problem, that she did not even work in that CVS and that she was from the Harlingen, Texas CVS. She practically told me that it was not her fault and that since I did not tell her anything beforehand that I would have to leave it as it was. I did tell her that it was not my fault that her machine was pricing the items wrong and that I was not going to pay for other peoples mistakes. I was still telling her that I needed my difference back and she said that I had already eaten the popsicles and that it was too late (in other words tough luck).
I immediately told her that I had an unopen Popsicle in the car and that I was going to bring it back for refund. At that time I went and took a picture of the prices that were in the refrigerator where the items were and I sent my son to go get the other Popsicle. As you can see all this time my son was listening to all this rudeness that this lady named Claudia (that is what the manager told me her name was because she did not even have a name tag) was telling me in front of the customers. When I showed her the unopened pop she cynically smiled telling me that the other popsicles couldn't be refunded because they were eaten so I told her that I just wanted the difference refunded.
Now the worst part was that the Manager named Jose was there in the register charging other customers that were listening to all this degrading situation. She was doing all this while the manager was there and he did not even do anything about it. On the contrary, I heard him tell her to kick us out of the store. That is when I got lost my patience and told him that I myself was going to call the police because they were trying rob me from what I was right. The last customer left and then I directed myself to him (the manager) because he did not even try to deescalate the situation or anything.
He was defending her without even knowing the situation. He even told me that he was looking out for his employee and I told him that he needed to leave his emotions at the door. As a manager he needs to be more objective. I am not saying for him to be rude or disrespectful. What I told him was that he was the manager and that he needed to think of the situation and how to resolve it. He told me that since I was angry he was not going to help me and that he was not going to refund anything. That is when I told him that then they were falsely advertising a product and that he should know that that is against the law. I also told him that as a customer I have the right to be heard and that he needed to resolve the situation in a way that is beneficial to both parties. I was not trying to get more of anything. I was just trying to get my difference.
He had the audacity to tell me that it was only .30c and that we should forget about it and I told him it was not for the .30C. It was more of the principle of the situation. I was not at fault at all. I was just a customer that went to get some snacks not knowing that this trip was going to take an awful turn for me. I felt very humiliated, embarrassed, and degraded by them both. Customers were staring at us and mostly my son was there seeing how these people treated me. I am a teacher and a counselor and I know that the way they handled the situation was inappropriate. The lady is not representing CVS in a positive way and she does not stand up to CVS's name. Finally after about 30 minutes of me explaining and telling him how wrong they were and when I told him I was going to talk to the store manager he then did give me my refund, but as you can see I had to practically lose my patience and get degraded before all the situation could be solved.
I am not saying that all your employees are rude or do not follow or believe in your values and doing the right thing, but in this situation these two people either do not believe in the same things you believe in or they just do not have pride in working at your company. I want you to please look at the cameras because they can tell you a different story about what happened. They really need to read the code of conduct again because they either never have read it or they forgot about it already. My son was horrified on the way these people treated me. They were treating me like a delinquent. I am a very educated woman and I did not treat the lady or him with bad words or I did not even humiliate them like they did to me.

Pharmacist and store manager completely unhelpful. I bought a Blood Pressure Monitor from the CVS store on Veterans Highway in Millersville MD on April 17 of the current year. I was in an emergency situation with my husband just suffering a stroke and unstable blood pressure so I bought a CVS brand monitor. After a month of pretty good service, it was time to replace the batteries. According to the indications, I replace all 4 batteries with some new ones I had home, the machine would not work. So I went out again one night and bought new batteries, still nothing. I took the device to the Pharmacy asking for help in evaluation of the problem. The pharmacist ignored me. One of the workers told me I had to return the following day to see the manager of the store.
I had to go to Sam's and buy a new different device with support from the pharmacist there that evening since I did not want to spend the night without the ability of checking the BP. The following day I went to see the manager. First she expressed surprise that the pharmacist did not help. She took me to the pharmacy area, tried to look for another similar device, could not find one and told me she was sorry. I had my bill and everything else but unfortunately in my acute situation discarded the box - still had the manufacturer's pamphlet though. She could not find the item number in the system so No help could be offered.
This store is calling itself a pharmacy and is so-called manned with pharmacists and no one could look at their own brand device and see what might be wrong? I did not go asking for a return but for help to understand what the device was not working since I replaced the batteries. Absolutely no help. Take your prescriptions to Rite Aid. I found the pharmacists there stop, talk to you and explain and help.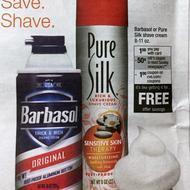 CVS posted a special in their weekly ad stating that if you brought in 2 coupons, they would give you a free can of Barbasol shaving cream. When I brought in the required 2 coupons, ** the store manager at the CVS at 1544 Piedmont Avenue NE, Atlanta, GA informed me that CVS policy only allowed one coupon per transaction no matter what the CVS ad stated and would not back the CVS ad. This is called false advertising.

please disregard as CVS has totally resolved my issue and i can't thank them enough
Original Review
I have been with Coram Healthcare for 10 years which has now been acquired by CVS for 3 years. Hence I have been with CVS 3 years. All of Coram patient financial service centers were closed as CVS decided to open a shared service center. After being retained for a third time I couldn't take the stress anymore and felt forced into me resigning. I was first told I can still collect my severance that is rightfully earned and now told, "No, if you give notice to resign you don't get severance." I was so dedicated to this company and played an important role in transition. I am known to be positive and more for employees and not Corporate. For them to deny me severance disgusts me and yet not even the HR Dept did anything about everything going on and still going on but I just resigned and it's disappointing to me.

Why is it so "HOT" in the stores in the summer, do you not realize it's over 100 outside. Who wants to go into a store just as hot as it is outside? Please fix this problem. I like going to CVS, but all the other convenient stores are nice and cool. But the employees are very nice and polite and very helpful but you can tell that they're really hot also.

CVS at 30th Lafayette Rd, Indianapolis, IN has charged me full price for my prescriptions for 3 years, All while having my Insurance information in their computer system and were never billing it, making me pay full price for all prescriptions written by my physicians and dentist office, for 3 years. I assumed I was paying my part for prescriptions after insurance paid their part. I had no idea and was never informed that they were not billing my insurance co.
I was very angry to find out yesterday that they have never billed by insurance and I have been paying the whole amount, who gets the full amount of my monies that I have paid and where does it go. The pharmacist said they did not know where the money went, and that my insurance co. would have to reimburse me. I am totally at a loss as to what I should do, also no one behind the counter was polite in trying to help me with this problem, they did print out receipt forms for me to give to my insurance co. but all seem very angry including the manager and tried to make it seem like it was my fault instead of them.

I had surgery and couldn't drive. I had run out of ** and called the pharmacy before going to bed. The next day I sent a person to pickup the ** for me, they handed them 2 packages. He said he thought there was 1. They said there were 2 ready. He took them. I'm on a fixed income & can't afford medicine I didn't order & stopped taking. He took it back they said we can't take it. He left it there. I called corp. This is not the first time I was taken off medicine & it was filled at least 3 times. I ate the money on those, but then it continues. It borders pill pushing. District said "well you weren't on auto refill so you must have ordered them", I couldn't have been any more plain that I ordered 1 script **. Well they don't take pills back so your money is bye bye. So if there is a script look out they are making a ton selling them to you whether you stopped them or not.

Yesterday I tried to get a prescription filled for my elderly mother. When I took the prescription to the pharmacy, the pharmacy help told me they could not accept the prescription. So I told the person that I brought a similar prescription in last week from the same doctor, and they were able to fill it. What's any different now. The person behind the counter went and talked to the pharmacists and came back and told they would not accept the prescription. I told them to give me the prescription back and I would take it someplace else to be filled. I took the prescription to Wal-Mart and had it filled with no issues. This is the not first time I had an issue with this pharmacy, needless to say I will NEVER use the Garland Texas CVS ever again. 95% of their staff is rude and unwilling to help. This is not the first issue I had with this pharmacy.

The pharmacist, Jennifer, at Target CVS in Springfield MO has attacked me for filing a complaint about the technician in her pharmacy. The technician was rude to me and I called corporate and complained. When I went back to the pharmacy I was told that since they couldn't make me happy I needed to find a new pharmacy. I have used this same pharmacy for 5 years. Now because no one at this pharmacy ever makes mistakes or so I am told I have to find a new pharmacy. Please be careful using this pharmacy. These employees do not care about their customers. You certainly do not want to complain or you will be looking for a new place to get your scripts.

I do not have a customer card. I do not want a customer card. I understand that my failure to join and have my purchases tracked will make it so that I don't get points or other little perks, but I thought it was not legal to make me pay more for the product. I asked the guy to just use the store card that all stores have if you don't have a card so that you don't pay more. CVS is the only company that refuses to so I paid $7 more for my last visit to CVS.

Why do they call themselves 24 hour? They are a 24 hour store that sells mostly stuff you can buy in the food store; they are NOT a 24 hour pharmacy. I've tried 3x in 2 days to get my prescription and their pharmacy has been closed. In addition, try to get an over the counter drug like ** on non-pharmacy hours! It's under lock and key! BUT I was able to get the same drug in the food store. On a average day, you can wait up to 20 minutes waiting on a line to pick up your prescription. We need to go back to doing business with the old time pharmacy before it's too late!

They never have meds needed in stock. Say they only order 1 time a week. Won't fill what dr requests if it's for 90 days they only give you 30. Can't give me my RX because they have to save it for the other patients that have needed it first.

Today I went to CVS and shopped for about 1 hour. I then took my items to the front check out and handed the cashier my 12.00 in coupons. My husband usually pays with his CVS card but today I was shopping without him. She ask for my card and then said it did not match the last purchase. The coupons were from my husband's card so she ask for my phone number and I gave her the 3 phone numbers we use. She ask 3 or 4 times for the numbers and then said after each one that they did not work. When we were shopping the last time the cashier had changed the phone numbers to update our account. She must have punched the wrong numbers because I was told they would not work on my purchase.
She called the manager over and he told me they no longer could override the mistake. I was told to have my husband come in or to call their 800 number and get the account corrected. Of course when you call any 800 number you will listen to music for at least 1/2 hour or more till your call is taken. Will I shop with CVS again? NOOO. Never. Walgreens is too close for us to spent this much time and effort to be told, "No you can not use your coupons". The reason we had 12.00 is because we do a lot of shopping with them. I am sure that Walgreens will be happy to get our business. All that was needed to correct this problem is for a manager to override the mistake their store had created. The manager let me know right away that CVS does not care about their customers. Shame on them for having such a do not care attitude.

The entire dept at Apollo Beach Pharmacy needs a review class so they can all be reacquainted with the laws and their policies. Not only has each pharmacist and tech handled my scripts differently, but I always get a different reason.
Example #1: I get a script from my Dr for ** 20 mg every month. The first time I went to get it filled at CVS, they told me they didn't carry them and I would need to show up 1 week early with my script to put an order in - so I was doing that for awhile and that was working out fine. Then they told me that I didn't need to do that anymore (because I had been going there consistently for a year now) and they would just have them for me. I went there today and Brian (the pharmacist) said he doesn't have them in (even though I was there 4 days ago) and that if someone else had to get their 20 mg of ** filled he would of had to have filled theirs. I have to wait 6 days of being out of pain medication because Brian wants to Play games with my pain medication.
Example 2: The pharmacist last week refused to fill a script that my Dr wrote me a lower dose on the same medication I have been taken. Not only did she NOT fill it, she kept my Script for **. When I asked her for it back (I was in the drive through with my dog, which she could clearly see), she told me if I wanted my script... I would have to come back in and get it... that she would not send it back through the outside drop off lane.This has happened to me several times before (refuse to fill a new script and keeping my script) at the APOLLO BEACH PHARMACY. I'm sure that all of this is ILLEGAL. And I'm sure I will seek a lawyer WHEN it happens again. These people that work at Apollo Beach FL pharmacy dept are Rude and highly INCOMPETENT!

CVS Caremark has rejected to fill my blood pressure medication ** since the beginning of this year. So no blood pressure medication has been taken the 4 mos. They want me to take generic but I have side effects. My Dr has been sending urgent notices trying to get it filled to no avail. I have tried another brand still with side effects. So back with no meds but they're taking my insurance which I work for and pay out of pocket for. So I guess end results is heart attack or blood vessels rupturing so BCBS will be picking up hospital bill if I survive. And State will be paying my disability which I've worked for if I survive it! Does anyone have a solution for this problem? Pressure going up more with this!

The pharmacist were very rude and treated me like crap because of stereotyping me in a category that I am not had just tore me up and broke my heart. This is bull crap. It seems as if no one has one care in the world what they said to me or how they treated me. CVS you need to find different employees who have respect for your business and patients.

Today I decided to order my vitamins from CVS buy one get one free. Well at least that's what the ad said. So I proceeded to go online and purchase buy one get one free. So I ordered quite a number of vitamins and then all the sudden I received an email confirmation of the order and I saw no such thing as getting one free. They said they were giving me 2 vitamins for free. I didn't want the 2 free vitamins.
I wanted the extra bottle then they said "well you, when you get the order return them." I said to her "are you kidding me" so now I have to wait 3 days to receive the order and then I have wait another 3 to 5 days to get my money back and then go shopping somewhere else. I wasn't happy with that. I'm waiting for the manager to call me back. Apparently the ad was a lie. After you place your order they make changes according to what they want. That's no way to do business. I will not shop there anymore after today.

I needed a new drug that was only available from an online pharmacy. My insurance company, CareFirst, recommended CVS Specialty Pharmacy and my doctor sent them the prescription. They called me for the co-pay and asked about other medications to check interactions (which my doctor had already done). After getting them, they asked me to hold to speak with the pharmacist about possible interactions. After I was on hold for over 20 minutes I finally gave up and hung up the phone. A little while later they called me back and said that we got disconnected and put me on hold again for another 5 minutes at which time I hung up again. Apparently they figured that I had nothing else to do but wait on hold and that I had not done it long enough. You would think that they would just give my callback number to the pharmacist and let him call me when he was free. Anyway, they never called back.
While I had them on the phone the first time, I had given them a credit card number and asked how I could get a receipt for the transaction. They said it would come in the package with the medication the next day. I figured that would be acceptable. The medication did arrive the very next day, however there was no receipt, just a packing slip. So I called them back, of course getting a different person this time (after waiting on hold for a few minutes), and he said they never send receipts with the medications. So I asked how I could get a receipt. I offered my email address and they said they did not do that either. They consented to sending it to me in the mail.
Well, over two weeks went by still with no receipt, so I called again and this time asked if they could FAX it to me, but to be sure to include a cover sheet with my name on it because it was not my personal FAX machine. They said it would take 24 to 48 hours to happen. Ok, I'm nothing if not patient. So the FAX did come the next day but the only information on the cover sheet was the FAX number and the date, which I'm sure was automatically put there by their sending FAX machine. The name field on the cover sheet form was not filled in. Fortunately, I had alerted the person that usually takes things off the FAX machine that I was expecting a receipt and he left it on my chair. So I'm wondering what will happen in another 90 days when I'm due for a refill. Maybe I'll have to set up my own FAX machine.

Hello my name is Gary and I am a senior citizen that can shop at any pharmacy or store I choose. On Tuesday April 11, 2017 I visited the CVS at 1295 Powder Springs St. Marietta, Ga. Just wanted to let your office know that the service I received was outstanding. ** the manager in training in the store was so helpful with developing my photos as I could not figure out the new phone that I had. Not only did she help me with that, she explained to me how important that it was for all customers that came in the store should be able to find anything they need with ease. The store was clean, organized, and the store associates were all friendly and attentive. Thank you **. I will be telling others about your store.

CVS bought Navarro. Now it's CVS Y MAS. The problem with this: when you buy at a "regular" CVS and then you need to return an item--WITH A RECEIPT IN THE SAME CITY 1 MILE AWAY--CVS Y MAS WILL NOT RETURN IT. What an awful inconvenience to your customers. CVS wasn't losing sales because their "Spanish market" wasn't strong enough for them; they were losing sales because time & time again they make marketing moves at the detriment of their customers. Take note: Eckerd. NEVER AGAIN WILL I SHOP HERE & I'm Latin. Your "Y MAS" idea is terrible. Your product line is awful.

ConsumerAffairs Research Team
The ConsumerAffairs Research Team believes everyone deserves to make smart decisions. We aim to provide readers with the most up-to-date information available about today's consumer products and services.
After quiring Target in 2015, CVS is now the largest chain pharmacy in the United States, operating in over 9,000 locations. Its online pharmacy offers services such mobile prescription pickup, discount prescription drugs, new prescriptions and refill management and drug information.
Prescription delivery: CVS offers home delivery for prescriptions and over-the-counter drugs. Consumers will need to create an online account complete with a full health profile, doctor and insurance information. From their online account, they can order prescriptions and choose the home delivery or in-store pickup option.
Family member management: By using their online account, consumers can input family members' information and manage their prescriptions without going to the store. Families can schedule ongoing prescription refills and take advantage of free home delivery.
Accreditation: CVS is accredited by URAC under five areas of pharmacy. These areas include Community Pharmacy, Pharmacy Benefit Management, Drug Therapy Management, Specialty Pharmacy, Mail Service Pharmacy and the Health Call Center for Pharmacy Advisor counseling program.
Drug information: CVS provides customers with online drug information to keep them informed about the drugs they are taking. Using the drug interaction checker, customers can learn about how different drugs interact with other medications, supplements and vitamins. CVS also provides an online pill identifier where consumers can input pill markings, color and shape to identify the pill.
Mobile app: CVS has a mobile app that can be used to manage online accounts from any Apple or Android mobile device. Customers can use the app to make picking up prescriptions in the store fast and confidential. By clicking the "Pick up prescription" button, the app generates a barcode and a number that the pharmacist can scan to identify your personal information.
Best for customers seeking an easy-to-use online pharmacy.
Compare Online Pharmacies
CVS Pharmacy Company Profile
Company Name:

CVS

Website:

http://www.cvs.com/