Consumer Complaints and Reviews

Using the service is fine if the medications are not expensive or controlled substances. In Sept 15, 2016, I sent my new prescription for a vacation period where we will be gone for months, directly to Express Scripts via USPS. They said they did not get it until Oct 15! Since this is at least the second time this has happened, I think it's a concerned effort and the employees are directed to delay, slow and stall all prescriptions that are expensive or controlled. I think employees get bonuses for good phone survey reviews at end of calls that lead a victim, excuse me... patient... to think they have to say issue is resolved when it is not. Survey tool is flawed! And I still don't have my medication--we leave Nov 1. I have been told to go to a private pharmacy and get an override and just pay for the meds I need. GEEZ!!
What a rip off President OBAMA did to us all with 'mail order' pharmacy like Express Scripts. My RA meds, I don't get them on time, or enough to keep my RA under control. I call back and find the order has been delayed or postponed... even though I didn't get told. They tell me an order is on the way, when it doesn't arrive... they then tell me it was delayed due to ** reasons. It's criminal this Express Scripts. Can a business be charged with felony FRAUD?? All the delays, lost scripts, and late medications requiring many phone calls on the victim/patients part to resolve is on purpose!
And, just like the VA... patients are going to die because of this company. They even send out medications which require temperature control... in regular containers... ignoring label guidance! "IT'S TOO EXPENSIVE", per one agent... they might have to drop the med from the program. Again, someone is going to become very ill or worse if the company does not correct their activities.

This is by far the worst company I have ever done business with! I was given one price that at the time I was given it was doable. Now it has gone way up from what we were quoted after we paid almost $600 towards our deductible. They even sent us to a collection agency for a $208 payment. When we paid my copay we used my husband's Benemax card because there was no money left on mine for the balance. I called them yesterday and they did admit the mistake and said they would straighten it out. I have been sent wrong prescriptions as well.
Trying to get a hold of an actual person is also a joke! Unfortunately for us this is who our provider uses but fortunately we can use Walmart or any other place as well so I will no longer do any business with this company! Husband's card and mine and they said we were all set. That was over three months ago and we just got a letter from a collection agency saying we owe $208. I called the company today and they said it was their mistake and they would take care of it!

My husband's employer changed our insurance from CDPHP to Empire at the beginning of January, a fiasco in itself. Yesterday I received a letter in the mail from Express Scripts stating that we MUST begin using their service as part of our prescription plan or we would have to pay full price for our prescriptions. On the back of the form only one of my husband's meds was listed but not the other 4 that he uses on a daily basis. On instinct I called our pharmacy first and was assured that this was a ploy, and when they ran my husband's script through insurance there were no problems whatsoever, same copay, which is great because I personally like having a trusted community pharmacist that knows us, knows our medication history, and is available face to face to answer questions, not some pharmacy assistant in a warehouse full of pills.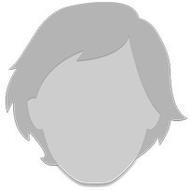 Last month on 9/21 I was trying to pick up my medication which is a controlled substance that I have been prescribed for going on 8yrs and it's been changed periodically from one form to another as my diagnosis is degenerative spinal/cervical and is now and has been making my fingers on left hand bent and crooked as well as swelling. Not to mention the pain is progressive with each joint where this morning I cried bc of the pain. Express Scripts has given me nothing but trouble for having the audacity of picking my medicine in 28 days as opposed to 30 regardless if there is an extra day in the month etc. I gave up trying to explain to the CSRs that I've ALWAYS done this the last 3yrs as I'm in Louisville KY and my family is in Michigan where my big sister and little brother reside. My sister has COPD and has become in all interest and purpose's an alcoholic. I drive 5 hrs one way to help her as best I can.
When I leave her house I generally will drive another 3 hrs to spend time with my little brother who is a Manic Depressive and now has 3 stents, Type II Diabetes and a litany of health issues and I try to help him if I can as my chronic pain is through the roof after the drive to them both then turn around and drive back to my home in Louisville KY. I'm digressing after I went through 3 CSRs, I ask for a Supervisor who basically called me a liar and that by their count of my pain med for the whole month of October!? I didn't know what the hell she was talking about!?
Fast forward three weeks and my pain dr. had apparently been contacted by them to see what I did with 2 prescriptions where she had changed me from one with ** to one without it because when she changed it back in MARCH (this was yesterday) I had obtained 2 refills which were DIFFERENT!? Fortunately, I have a good rapport with my pain doctor and she explained if that were ever to happen again just to bring in the older prescription to them and as I told her, I NEVER knew this 1. Because I didn't know that and 2. I didn't even remember it honestly. So this Supervisor thought she was going to get me into some kind of trouble like retribution!? Going forward, I am spending the cost of $158 until January 1st where I have canceled Express Scripts during Medicare Open Enrollment!

Once again, Express Scripts has cancelled a shipment, as a new prescription was required. They called to say it was shipping out, but never received. 3 weeks later, I go online to check status of shipment, and it says cancelled, dr needs to see patient before we can process. No call from them, no email, NOTHING... just no meds showing up. When you call them, they say they sent an email... which they did not, and then customer service continues and says "It's not our job to inform you." Well whose job is it then to tell me that you won't process a script. This is not the first time we have had issues like this. I told the woman, "Thank God. It is not medication to keep someone alive"... her response was, "I'm sorry, it's not our problem. Contact your physician." THIS COMPANY SUCKS!!!
How do I know I can trust these reviews about Express Scripts?
609,949 reviews on ConsumerAffairs are verified.
We require contact information to ensure our reviewers are real.
We use intelligent software that helps us maintain the integrity of reviews.
Our moderators read all reviews to verify quality and helpfulness.
For more information about reviews on ConsumerAffairs.com please visit our FAQ.

HORRIBLE HORRIBLE HORRIBLE!!! I cannot believe companies like this exist. I have submitted month after month of claims for a covered medication and they have done ANYTHING and EVERYTHING to not pay the claim. After months of jumping through hoops and sending and re-sending paperwork, they FINALLY process the paperwork after a Supervisor finally feels my pain and tells them to process already, it is rejected stating that the claim was not submitted in a timely manner. They were submitted within 30 days but they are using the date the supervisor told them to finally process and not the 5 months ago that I sent the paperwork in initially. How the hell do these people sleep at night?!?

We don't have a choice of our pharmacy. It is mandated by my husband's employer. But all the reviews I have read are quite accurate and the atrocities are even worse in my experience. They double bill and then won't refund the money holding it on account until you place another order which is wrong on so many levels. They refuse to allow us to get my husband's medication at the local pharmacy where they have enrolled him in a program that he gets his medication for $15 a month forcing us to get it through them at the discounted price of $240 for a 90 day supply. What a discount and the employer doesn't seem to want to help its employees because even with all the complaints just for its employees they are keeping the plan and doubling what we pay for the plan and increasing the deductible and increasing our co-payment portion. Obamacare hasn't helped anything!

This is the only prescription service available through our medical plan. Express Scripts sends the medication with a tracking number and then does nothing when it does not arrive. When speaking with them, they state we don't do that. Never delivered, even though they show a delivery - it is our responsibility to figure out where in the world it was delivered. It is absolutely disgusting that this company takes money and is not accountable for delivering goods and services. You putting a track number on something, require a signature. Do your job and be accountable for your actions!

My family has had to use Express Scripts through my husband's employer for over 8 years. They continue to screw up our monthly payment plan. Last year we filed a complaint with the BBB and they gave us some kind of credit we never asked for. Now they want it back, or they will not send us my son's seizure meds. Our online account with them says we've paid for all previous orders and owe nothing, but the representatives and supervisors we talk to on the phone say we owe over $800. My son won't survive without his medications. I'm sure not a big deal to Express Scripts.

Worst mail order pharmacy ever. They lie about when they are going to ship. They do not follow up with Dr office if they have a question. They wait until you call and ask why you have not received your prescription. Then when you tell them the importance of needing to get your prescription on time they tell you to go and get another prescription from your doctor and have it filled locally until they get around to filling yours. I have had to go with insulin twice because of this pharmacy. Everyone makes mistakes but they do nothing to correct theirs. And I have been lied to several times about when I would receive my prescriptions.

There hasn't been a single day since I switched pharmacies to Express Scripts from Modern Health (PX Pharmacy) in North Hollywood, CA that I have had all of my prescribed medications for my lung transplant. It was the opposite with Modern Health pharmacy. For 3 years I never missed a single pill and I took a lot more back then and they were constantly changing with the labs. I'm stable now and take about half as many and even though it should be easier for Express Scripts I've gone two months without the meds I was supposed to take and am currently on my second week of being out of an important one---AGAIN (probably the 5th time for that med).
When Express Scripts finds ways to short your meds it saves them money---they don't refund premiums for their failures to perform---it just saves them the cost of purchasing the pills to send to you. Multiply that by thousands of policy holders and you're talking about some real money. It does no good to talk with them, you hang up thinking everything is fixed but nothing changes. Don't blame it on my doctor either. They jumped through all of your hoops so many times and nothing changed. I feel very guilty for sticking them with the burden of Express Scripts. I wish some lawyer would look into this, nothing else seems to work with them.

These guys have no intention of "Expressing" anything. They delay, foul up and misrepresent many of my orders. My Favorite is when I wait too long to refill a prescription. I get my PCP to order a tiny amount from my local drug store. Then Express Scripts cancels my order and sets the delivery out to 1 year from now. On their website it says, "Because you asked us to, we are delaying your shipment for 12 months!"
Numerous calls to them gets me very nice people who will "fix this right now." It just doesn't happen. The other day, one of these nice ladies told me, "If you could get ** at no cost to you, would you like to order more now?" Sure! 2 weeks later, a $250 invoice arrives. "Sorry drug prices cannot be calculated until after the order is shipped" In the process of making this rant, I tried to get the order number, but the Not-Express-Scripts website, despite advertising 3 years of past orders, refused to go back more than 6 months. Dear Blue Cross Blue Shield: dump these **.

Last year, I had no complaints with Express Scripts. I was able to get enough CGM sensors and refills for Bayer Contour Blood Glucose Test Strips. This year is an entirely different story, however. I was getting ready to drive across country and needed the CGM sensors because they monitor my Blood Sugar 24/7 without testing. There is also an alarm if my Blood Sugar goes out of bounds - either low or high. As you can imagine it's a very necessary tool when behind the wheel of a car moving 70 mph. I was shocked when told that they covered just 16 sensors per year. That is enough for 16 weeks or 32 weeks if I really, really try to keep it on my body. That is not nearly enough for a one-year supply.
Today, I was trying to refill my Bayer Contour test strips. The Bayer Contour talks to my insulin pump so that meter is ideal for me. I was shocked to learn that Express Scripts only covers one brand now, the One Touch brand. All others are no longer covered. This is scary as I can see this only getting worse and all of our choices will be taken away. I am going to make sure that I write to my company's benefits department and lodge a complaint. Hopefully, if they receive enough, Express Scripts may be replaced.

I some with a Sarah from express scripts and she worked really hard to get my scripts expedited. I first spoke with her on Sunday, October 2, 2016. At this point the express scripts page still said my meds were waiting for doctor approval and my expected ship date would be 10/05/2015 wick would've left me without on of my much-needed medications for over a week and the other I'd have been out of for 2 days. Now before anyone thinks "oh that's not too bad" just know that I've been on these medications since 2009, NOT having then can cause me to have seizures, a heart attack and even cause death. But after talking to Sarah she assured me that she'd make sure my scripts got processed and sent out overnight on Monday or she'd personally call my doctor to get an emergency 2 or 3 day supply that I could have filled at a local pharmacy. She told me that she would contact me by noon Monday, which she did. She told me that the scripts were in the "back end" of their pharmacy and would be shipped out soon. Me thinking soon could be today, tomorrow or even next week responded with "ok? So does that mean today, tomorrow or next week?" Sarah replied back that it would be today and that she would email with the tracking number once the meds shipped out. At 3 pm on Monday, October 3, 2016, Sarah emailed me again with a tracking number that my scripts were shipped out UPS next day air pm delivery. Now I'm not too happy that it's PM delivery because that means I have to go to my doctor tomorrow to get an emergency 1 day supply of my meds (if they'll even do that) but I'm happy that she worked so hard top push my meds thru and got them shipped out today versus the original ship date of Wednesday 10/05/2016. Now that ask this is behind me, I'm hopeful that I'll never have to deal with this again. Sarah, I can't thank you enough for all your help in resolving this issue and helping me get my medications a whole lot sooner than originally thought or stated.
Original Review
Express Scripts is the worst. I'm being forced to use this mail order pharmacy by my insurance company. I'm on several pain meds due to a serious car accident. I overnight mailed my scripts to Express Scripts so I could get them filled ASAP. So they get my scripts and give me a ship date of 10/05/2016. I call them and ask them if they can express ship my meds to me as I'm already out of one of my meds and soon to be out of another. It shows on my dashboard in the Express Scripts page that they have my scripts, yet I'm being told that it'll take 2 to 5 days to process the script. How is this possible? You have the scripts and you have an estimated ship date of 10/5, so again I ask customer service if I can get the scripts expedited so I don't have to go without all my meds. Their response is, "Go to your doctor and get a script for a minimum fill until we can process and mail your scripts".
My doctor isn't going to write another script after writing a script for a 90 day supply of my medicine. So I ask to speak to a supervisor, maybe they could help and expedite the process. Yeah well she was no help at all. The worst part is finding out after receiving letters from Express Scripts that I could only fill my scripts at my local pharmacy 3 times and after that they wouldn't pay and I'd have to pay full retail price for my scripts. One of my scripts is $1600 a month, so anyway after fighting with this woman to try and get my meds expedited she informs me that, "Oh, I see these are controlled substance meditations. Yeah you don't have to use our service for a controlled substance, you can have them filled at your local pharmacy".
Ok 1st Why did I receive a letter via mail and via email stating that I could only fill my scripts at my local pharmacy 3 times and you pay for them but after that I'd have to pay full retail price if a controlled substance medication doesn't have to be filled via your mail order pharmacy? I'm sure they seen that my meds were a controlled substance when they paid for them when I filled them last month. So here I go without 1 medication and soon to be without another because this pharmacy only cares about their bottom line and their profit over their customers needs and health.
So in conclusion I paid $25 to overnight my scripts to this company in the hopes of getting my scripts filled and returned to me ASAP but all I done was waste my money overnight shipping the scripts because I'm still going to have to wait and end up running out of all my meds before Express Scripts will process and mail me my medications. I don't understand how they can say it takes 2 to 5 days to process a script. I go to my local pharmacy drop off the script and within 20 minutes my scripts are filled and I'm on my way. Express Scripts, piece of advice for you, take your customers health seriously NO MATTER what the problem. You shouldn't make people wait so long for medications, especially when they've ask for express shipping and are willing to pay for it.

I am a new Express Customer. My Dr sent the script to them. When I got the medicine it was not the same blood pressure meds I had been taking. After first dose I woke up with a headache, dizzy and sick at my stomach. Called my Dr and verified he called in the right script. Called Express Script...their answer was the script from my doctor wasn't clear so they filled it with what they thought I needed rather than calling my Dr for verification. They said they were sorry but it would be 7 days to get me the correct medicine but stop taking the wrong one they sent. I asked for next day shipping and the supervisor said they couldn't do that for me to call my Dr and have him call a week's supply. Called into a local pharmacy. They weren't sorry...didn't care. After reading some of the other reviews I guess this is pretty normal thing that happens...OMG. Health care is in a sad state of affairs and Espresso Script is part of the problem!!!

This horrible service sent me the wrong medication then proceeded to tell me that I am stuck with it and it would take them 2 weeks to send me a return label to ship it back. I canceled the service but now I am stuck with not getting my medication for the next two months since they already charged my insurance. Horrible company! They are scamming people by sending the wrong medicine then charging you to make a profit.

If it were possible to give 0 stars I certainly would. This company has the absolute worst customer service. I have had to call them various times and each time they cause more problems than they solve. The call center representatives must be extremely poorly paid because they do not get the cream of the crop. On top of that they are extremely poorly trained. Today I attempted to call to make sure my prescription was being shipped to me as I was told 4 days ago that it was and they told me that it had not yet shipped because they were having issues. I had called every day before today and they assured me it was on its way (poorly trained).
I expressed my concern and let the call center representative that it was upsetting for that I had been assured that it was coming and he proceeded to tell me that he was older than me and knew more about the situation... He then hung up on me. This is just one of many examples that I have of their poor customer service. This is the worst company and I'm forced to go through them. If you can avoid them do so at all cost. I will be calling my insurance provider to see if I can go elsewhere. I cannot express enough how unpleasant each experience with them has been.

Just got off the phone with Express Scripts, had prescription since the 21st of Sept. Did not stated it was too soon. Then was told because they just hadn't released it. So they released it but it would take five to seven days to process. I need medication here for Sunday. I take ** for my RA, so this is a maintenance med. I ask to get it here sooner, they want charge me 21.99 to expedite. This a continual problem since I was forced to use the horrible excuse of a pharmacy. From the reviews I have read this just their typical way of doing horrible business and customer service. I agree with earlier review, they need a class action suit brought on them. They could care less for their customers. One star is actually too high of a review. So I have decided just pay extra and get meds at local pharmacy.

I did not have the same problem that I have been reading here, with the medications being late or not mailed. I think my issue is worse. I have been taking generic ** for many years. I had to (like everyone else) change to mail order. I got the three month supply of **, and realized it was name brand. This actually me me happy. I thought it would be better for me. Well after three months, my hair started and still is falling out. I never really felt right, but did not attribute it to the **. UNTIL, I lost my insurance and because I still had some of the old generic **, I began taking it. Well I have more energy, I am hoping my hair stops falling out, but I am not sure it will. I am of the belief that the ** was fake, or there wasn't any of the drug in the pill. I have actually lost half of my hair. I was hoping to find if any one else has had this happen to them, or if I am the only one.

This is the worst company I have ever had to deal with. Every three months I have to have a prescription filled for my son and they take forever to get it to me. I called on Monday and the lady I talked to told me that my prescription would be mailed the next day. Well, today is Thursday and it still hasn't been mailed and I am now being told they can't even process the order for another two weeks. I have 1 pill left so I need to contact my doctor tomorrow and pick up another script and take it to my local pharmacy.
This isn't the first time this has happened. I must have been given five excuses for my prescription not being ready and not being able to ship. They even told me I should count my pills since it is done by a machine and I may not be getting the correct amount when I receive them. I think it is sad that I am forced to use this company. If you can avoid using this company then I highly recommend you don't use them. They always claim they will do things for you, but they don't. Ever since they changed their name from Medco to Express Scripts the company has gone downhill.

Complaints Regarding Express Scripts: Because my husband has COPD - stage 4 and bladder cancer, I was forced to take early retirement on 30 June 2016 from a company that was self insured but for many years engaged United Healthcare as their health insurance administrator. For sometime we were forced to order our prescription through Express Scripts which most of us ignored while we could.
When it became necessary to order through Express Scripts, I was forced to order my thyroid medication and not having received it about two weeks later, I called Express Scripts only to be told that they did not send it because they simply did not have it. Thyroid medication cannot be discontinued at will so it really would have been nice of them to advise me that I needed to fill my prescription somewhere else but they made no such effort at what I think would not only be a trivial courtesy but could save their patient from perhaps becoming very ill. My employer received so many complaints that they had United Healthcare discontinue the use of Express Scripts.
Now that I am retired, my health insurance is through my husband and they require that we order via Express Scripts, however this was not explained to me and I continued to fill my prescriptions through my local pharmacy until after the third month, when the co-pay for my prescriptions increased from an average of $8.00 to between $30.00 to over $100.00 for the first month, which would increase by a certain percentage every month thereafter unless I order through Express Scripts.
I have Lupus, for which my dermatologist and/or rheumatologist prescribes ** 200mg tablets, the generic for **, a non-controlled substance which was developed to treat Malaria and which for unknown reasons also helps to control Lupus. The Lupus affects the skin on my face in a very bad way and it has taken my doctors many years of treatment to get me under control to where my redness has diminished and the swelling has subsided. Express Scripts has refused to fill my prescription for ** giving me a different story or excuse every time I or my husband calls them, already at least a dozen times. For the most part they tell me that my dermatologist has not authorized the prescription, however my dermatologist's office has advised that they have provided the information several times.
During two of my calls to Express Scripts I was told that Wal-Mart pharmacy could fill a prescription my doctor had given me on my last visit, without a penalty (so it should be $8.00 a month) so I tried that. Wal-Mart informed me that they had in turn been told that the prescription was already filled and mailed to me 8 days prior and that I should call Express Scripts again. I did call and was told something had been misinterpreted and nothing had yet been mailed to me and they were still waiting for approval from my doctor, which if my doctor insisted they had already done, it could be somewhere in their system but no way to tell where.
I was advised to try Wal-Mart again but then they told Wal-Mart that my co-pay would have to be $102.00 (more than CVS, the pharmacy where I originally had it filled and the "penalty" co-pay was $79.99 or so). Express Scripts did authorize an emergency 7-day supply to be filled but at a cost of $24.98. So here I sit without my prescription, risking a setback as I feel it is unlikely that they will dispense my medication in the near future.
This is absolutely ridiculous and inconsiderate of Express Scripts. Why is it that every time that I, my husband, or the pharmacy calls, we get a different story. No two stories are alike and while one customer service agent is willing to expedite my medication (if approved) at no cost, another tells me it will cost $21.00? Something must be done about their faulty practices. It is inexcusable that companies such as this are allowed to continue in business at the expense of the health and budgets of those of us who need maintenance medications.
It is worth noting that during one of my calls to Express Scripts I was told that these issues only happen during the first refills through them, yet not only from the experience I related at the beginning but also from my husband's experience with them during the past years, I know that this is not the case. I feel it is all a conspiracy to not cover medications and to frustrate us into giving up the cause.

Well this is one of many problems I have had with them over the years. From sending a wrong prescription, not sending prescriptions even though promised three times they were " in the mail" and also taking my money paid in full and then tell me my account is delinquent and I can't fill a prescription and then they make you jump through hoops because they can't do their job. They act like you are in the wrong, I am so frustrated I screamed and I never scream. Oh, and you call in they tell you they will take care of it and was never done and they do not make a record of your call and the supervisor is no help. I have had it up to here with them.
Please avoid dealing with them if you can. I just can't take it any longer. I have never ever encountered such a company that does business in such a pathetic, unprofessional, incompetent manner. I write a check, they cash it, clears my bank and they have no record of it. They expect me to go to the bank, get a copy of the front and back and then pay to fax it to them. They will not release my husband's prescription that he needs until it is cleared by then he will be past due on his medication. Well guess what... not their problem! Oh further, they make it difficult to send in a complaint to their company. They should be put out of business and replaced with a company that knows what they are doing.

Med went from $30 month to $150. Tried other med, ended up in hospital. Hospital called, got preauth and price of $98. We decided to fill and cost was $125. Called preauth, on hold for 20 min and was disconnected. Called back, talked to supervisor, put on hold 15 min. She came back and said their rep "misquoted" to hospital price is $125. Told her I was staying online to take survey, was disconnected.
I also tried to get my food covered as I am on a feeding tube following cancer. Permanent condition. Was denied, called and they said I could appeal. I appealed telling them I needed this to re-verify. DENIED. I try not to deal with them, pay extra on my other meds to avoid them. Wrong prescriptions received in past, not delivered when promised, BUT have no choice on this med. Please investigate this company. They lie, mislead people.

The absolute worst customer service I have experienced for a long time. I called to see if I could speed up an order that Express Scripts received on 9/8; estimated to ship on 9/14. First lady was awful, just wanted to argue with me. Wanted to know why I did not get them filled a local pharmacy. When I told her I did, Express Scripts denied them she told me that could not be right. She did not see anything in the notes.
I then asked to speak to her supervisor. Was told by this one that it was my fault the order had not shipped. I should have requested them sooner. Most people know better and plan better. This was a brand new order for 3 brand new prescriptions, not a refill. When she told me she was going to put me on hold again I said, "You are kidding, right? I have now been on this call for 20 minutes." Her response: "I can put you on hold or we can sit here is silence while I access your account." I told this lady to "Just forget I called. Never mind. I would figure something else out."
Called again and spoke to someone that was actually able to help me, Julia I think. She was great. She transferred me to another supervisor, Christine. Christine was possible able to expedite the order. I am to check the status tomorrow and see where it is at. Either way at this Christine was able to try something. It should not take 4 people and 30 to 35 minutes to see if a new order can ship earlier than Express Scripts' estimated date. The worst. Will make sure HR for my company knows as well.

This company is terrible. I am surprised there is not a class action lawsuit against them and they are still allowed to operate. My last fiasco has me ready to find my own lawyer. They received my last order on August 12th. It took 3 days to acknowledge the order. Then a customer service rep called to confirm my address which was on the back of the prescription. Mind you this is not my first order and why from them. I confirmed my address to be correct as stated on the prescription and was told that they would send it right out the next day my prescription was put up for a dr. review. So I called my doctor and two days later they said everything was okay again. A week later I called back and they still have not shipped it. I have called there at least 9 times in the last week because they say it is been shipped.
When I tracked the package it says waiting for package. Which means they have physically not sent anything but a call tag. It has not moved since 4 a.m. on the 8th and it is somewhere. They keep telling me it has been sent and that's all they can tell me this package is shipped... In 2 days I will have been without my medicine for 30 days I am not supposed to stop taking this abruptly so what do I do? They say take a day off of work pay the doctor another office visit and then I can get a temporary refill which would cost me about the same as if I would have bought it from the pharmacy in the first place and paid full price on my own.
We are forced to use this insurance for the UAW and I feel that things will be changing soon. Nobody seems to get their medicine on time and everybody is getting sick. If I left it to them I would be in grand mal seizures right now and would be hospitalized. I think it's time for a class action lawsuit against this company that should not be operating. They are making people sicker. I have gotten every excuse in the book from them but still no medication. If you have a choice do not use this company and if you do not have a choice I would suggest you just pay. In the first place it is better than hospital and doctor bills. Because you haven't gotten your medication and they do not care at all. Totally unacceptable.

To afford our medications we are forced to use this incompetent, unethical and unprofessional company by TRICARE, our insurance company. Express Scripts has screwed up so many times on prescriptions for my husband and myself that I've lost count. Calling them is a total waste of time. The average phone call is a minimum of 30 minutes. Many of their customer service representatives (CSR) barely speak and/or understand English. If you deviate from their script, they get confused. They have zero training related to medication. If you call five different CSRs with the same question, you will get 5 different answers. If you ask to speak to their supervisor you will just be transferred to another CSR.
Sometimes you have to go through 4 or 5 CSRs to get a supervisor and most of the time they are not helpful either. They say they will do things, but do not follow through. They often hang up on you so you have to call back and start all over again. Here are some of the things we have experienced: Wrong doses being sent. Medication that was ordered not being sent. Physician's orders altered by the pharmacist. Billing errors. Requests for decreased co-pays based on financial hardship denied by a computer. No human being with any medical background reviews appeals. Taking up to 7 days to verify physician license and PIN (Provider Information Number) which takes roughly 30 seconds on a national website. Taking up to 7 days to run drug interactions which can be accomplished online in less than five minutes. Being told an order was waiting on verification from the physician when the physician states this has already happened.
Express Scripts is NOT accredited by any organization. This means they don't answer to anyone, but themselves. No one audits their practices, policies and procedures. You can't even file a complaint. The CSR does it for you and you have zero input about the content. The customer is not contacted the complaint. What is the point of complaining to Express Scripts about Express Scripts? It falls on deaf ears. A manager told me all they track is how many complaints they get in certain areas. Their process does not allow for a plan to correct the areas of concern. I was told I could write a letter to the Patient Response Officer about my concerns. I did this on 8/1/2016 and someone named Kelly actually called me from ** (which is a fake number, by the way). I was in an area where I did not have cell phone reception so it went to voice mail.
She stated she wanted to speak to me about the letter I had written and to "call the main number where 'anyone' could help" me. I tried to do this on 8/19/2016 and after talking to 2 CSRs was told Kelly just wanted to verify my address. I explained several times to this guy that Kelly's message said it was about the complaint letter I had written, but he kept insisting the notes in my record said it was about verifying my address. I asked to speak with his supervisor. After being kept on hold for 20 minutes, I spoke Brandon, who stated he worked with Kelly and she did put a note in my record that she tried to contact me about the complaint letter I wrote.
He said he would have her e-mail me, as my preferred method of communication with Express Scripts is e-mail. I asked him to find out why the CSR I spoke with said Kelly called about verifying my address and he said he would do so and notify me of the reason by e-mail. Of course, that hasn't happened either. Brandon also informed me that I was the only DOD customer with an issue with Express Scripts. Needless to say, I've never heard from Kelly, either. Everything is lies with Express Scripts. I can't understand how this company is allowed to stay in business. This company needs to be investigated and shut down.
Updated on 09/15/2016: On 9/7/16 my husband received an e-mail from E/S stating his RX for ** was being held because they were waiting to hear from the physician. I called Member Services and spoke to Nicole who told me the medication was a Class 3 controlled medication which required an actual signature, not an electronic one. I immediately called the physician's office and requested they send this signature as his injection was already 2 week overdue. I spoke with the physician's office the next the morning and was told the fax was sent to E/S on 9/7/16 at 14:47 with confirmation that it had been received. Unfortunately we assumed this had been taken care of and his medication would be shipped.
On 9/10/16 at 04:17 my husband received an e-mail saying the prescription was still being held as they were waiting for more details from the physician's office, but had not heard from them so he should call them. What great timing! As if we can reach the physician's office on a Saturday! A call was placed again to Member's Services.
After not being able to understand the person who answered the phone, we asked to speak to a supervisor. We were transferred to Daniel, who claimed he was a supervisor. He told us the pharmacist needed more details about the Rx. When told that the RX was exactly the same as the previous Rx, he stated the pharmacist was questioning the Rx. I asked why they were questioning a Rx that had no changes in dose or any other areas, his response was, "They can questions doctor's orders. That's why they go to school."
Having already had the experience of an E/S pharmacist altering a physician's order, needless to say, we were upset. We then asked to speak to a pharmacist and after several more minutes on hold, finally got to speak to one. She stated the issue was the electronic signature that had been sent with the original order. We had to explain multiple times that the physician's office had faxed the order with his actual signature on 9/7/16 at 14:47. She keep saying it hadn't been received. I have since discovered it can take up to 48 hours for a fax to be entered in Express Script's system. They are complied and logged manually. Meanwhile, expect to get e-mails stating "You have a decision to make about your health care" and "We've reached out to your doctor, but have had no response."
The supervisors at Express Scripts are liars, who make things up when they don't have an answer. The canned e-mails sent out contain inaccurate information causing unnecessary phone calls to the physician's office, making us look like idiots. Express Scripts simply does whatever they want and don't have to answer to anyone. My husband currently has 9 months worth of anti-hypertension pills and 6 months worth of proton pump inhibitors. They are supposed to only send 90 days at a time. This is fraud, waste and abuse. If you have any choice at all, use another pharmacy. We are forced to use Express Scripts by TriCare because we are on a fixed income and cannot afford to pay out of pocket for competent service from a local pharmacy.

I have an extremely rare version of Rheumatoid Arthritis and my RA Factors are higher than what the standard tests have available for readouts. That being said, I am forced to take a slew of pain, anti-inflammatory, steroid, and injection medications in order to function on a daily basis. My pain threshold surpasses that of the birthing of a child, and that is with the medication - without it the pain is unbearable. I am a Veteran United States Army Airborne Ranger and my ability to mentally minimize pain is greater than the average citizen, but I am forced to admit that even I am unable to withstand the amount of pain this illness creates and that I am at the mercy of the medication to be able to have any semblance of a life. That being said, the issue I have with Express Scripts is as follows:
I have been taking the same medications for roughly two years now without any issues with insurance and I have had Cigna for years. I started a new job and the new employer used Cigna Insurance but they use Express Scripts for the pharmacy provider. So the issue started when I needed one of my primary pain medications that is strictly controlled and NOT a medication that can be suddenly stopped. However, Express Scripts did not care about the health risks or the pain endured and they decided to not only take 4 weeks to communicate with the doctor the steps required to enable pre-authorization of the medication, (note: I was having to be the intermediary each day between Express Scripts, my doctor, and the local pharmacy for the entire process) Express Scripts decided they were going to deny the pre-authorization and start the process over again. I was without this crucial medication for 5 weeks enduring more pain than I have ever thought possible as well as the side effects incurred from withdraw side effects of suddenly stopping this medication.
I had to do something immediately otherwise it was extremely evident that I would not be around much longer in the state I was in, so I was forced to purchase the medication out of pocket for $495.29 and that was after my local pharmacy searched and applied all the discounts they were able to find for me. The day after I purchased the medication out of pocket and Express Scripts was alerted of this by my pharmacy they at that point approved the pre-authorization. I called Express Scripts and found out that I would be eligible for reimbursement of the out of pocket expense and I followed all the hoops they make you jump through and received a reimbursement check for $148.00 instead of the actual reimbursable amount. Express Scripts stated they only cover up to that amount, and then they called my pharmacy and said that they would only cover 15 days worth of my medications.
So apparently, Express Scripts believes they are God and they get to determine if I live or die because I only am allowed to have my medication for half the time each month. I have informed my employer of the situation and they are up in arms about this as well. However I am still not seeing any results and have no idea what I am supposed to do next. I have a wife and a son that just celebrated his 3rd birthday last month. I desperately want to be around to teach him as he grows up and celebrates his 30th birthday, but Express Scripts is doing everything they can to keep that from happening. What can I do? Who can help? I know I am not the only person Express Scripts is doing or has done this too. EXPRESS SCRIPTS HAS TO BE STOPPED!
My desired outcome is that Express Scripts is Shut Down and every single one of them behind bars for the Cruel and Unusual Punishment they deliver to a vast number of unfortunate individuals being required to use their "so called services". If that is not able to be done, I want the actual reimbursement amount owed of $396 which is 80% of the amount paid out of pocket and the amount that my plan is supposed to cover. I also want to receive the FULL AMOUNT of the medication that MY DOCTOR actually prescribed me for my issues, NOT what Express Scripts wants provide!

I take 6 different medications for diabetes. Three of the medications are very expensive. My doctor gave me savings cards for me to buy these 3 medications. The drug companies give these cards out to doctors, so they can hand them out to patients at their discretion, to patients that can't afford the medicines. All my medicines are life-sustaining medicines, and I can't go without them.
Enter Express Scripts... I'm covered by my husband's plan at work, Sysco Foods, which has given Express Scripts total control of managing my prescriptions. Express Scripts will not allow me to use my savings cards, which would cost me a fraction of the cost. For instance, with my savings card, ** would cost me $15, ** $25, and ** $0. A total of $40 for all three medications. If I use Express Scripts, then these medications would cost me more than $600.
I've written a letter of appeal to the Express Scripts prescription management department of my plight, to have them take me off "mail order only", and they denied it. In my letter I explained that I could not afford Express Scripts prices and that if they denied my appeal, that meant they would be playing God with my health and I would die for not affording my meds. Folks, it's like being in front of a death panel, and Express Scripts is going to decide whether I live or die. I guess they have decided that I need to die. I'm at a loss! They are playing God with my life!

My employer hired Express Scripts to manage its prescription drug program. Express Scripts forced me to change my medication from ** to **. To maintain my employers benefit I switched. On April 21 2016, I was hospitalized for DKA (Diabetic Ketoacidosis), first time in 44 years of having Type 1 diabetes. During this admission, I suffered a heart attack and had bleeding in my eyes. Those events are now being treated. After my release it was noted that my right leg mobility was reduced. Surgery has been scheduled. My question is do I have a case against Express Scripts? I am not sure if this is keeping up with the new health care law.

More convenient they claim. However, every time I send a prescription, they need more information from my doctor or, "sorry we need information, but we don't know what that information is..." It is by far the worst pharmacy relations/insurance racket in the world. I believe that it is the intentions of Express Scripts -- to intentionally cause you so many problems. You just pay them for their services then pay for your own prescriptions. How in the world does this even exist? Isn't there a law somewhere that would prohibit such action? It honestly felt like I would rather quit my job, get on state Medicaid, than ever let my employer or myself pay to hassles and or ripped off or flat out ran in circles.
Worst customer service, worst messaging system and by far a consumer nightmare... Do not ever get this insurance. Better to have none. At least then you expect to be ripped a new one. With them its, taking it twice. And they have the nerve to charge my employer money for services, a shame really. They should have to pay people to even deal with them.
Express Scripts Company Profile
Company Name:

Express Scripts

Website:

https://www.express-scripts.com/index.html