Consumer Complaints and Reviews

I have been dealing with this worthless organization for over a year now, so I think I can speak with confidence on the ability of this company to satisfy its customers. I am required to mail in my prescription each month which makes things even more difficult. Each and every month Express Scripts manages to lose my script, or decides for whatever reason to fill it when they get around to it. If I have to call Customer Service, which I always have to do, I can count on speaking with the rudest, most unprofessional people. Speaking to a supervisor is even worse. Please save yourself the headache! This service is not worth the hassle. One of the most unprofessional companies I have ever dealt with.

My doctor prescribed 3 tubes of a topical cream that I need to use on my hips and both legs. When I went to get a refill, Express Scripts made the decision that I can only get one tube, regardless of the doctor's prescription. I called to explain that one tube is not enough for the large area I need to cover, and they said I would have to get the doctor to send them an authorization. Why on earth should he have to take the time to do that when he prescribed the amount that he thought was right for me? Why should this company have the right to override a doctor's orders? Dealing with them is extremely frustrating. They caused a problem when there shouldn't be one and are wasting my time and the doctor's. This should not even be legal.

I paid extra for a plan under Express Scripts in order to get to use the local pharmacy instead of their mail order. I like talking to the pharmacist every month and getting educated. I was just told by Express Scripts that I will have to use their mail order which is more expensive than the local pharmacy or obtain a pre-authorization every month for every Rx. What purpose does that serve? Then I was told by the employer we buy our insurance from that if I don't use their mail order, I will also have to pay a higher copay. Who is watching what Express Scripts is doing? This can't be legal... making the customer pay more to use their services even though local pharmacy is less expensive. This is America. The consumer should be able to use whatever source is less expensive.
I am going to continue to pursue the least expensive solution. Already using BLINK app for one Rx instead of dealing with pre-authorizations. Someone needs to investigate this company for the way they conduct their business. Are the employers who are hiring Express Scripts to manage their plans really considering the hassles they are creating for their employees and families? Think of the hours at work employees are spending dealing with Express Scripts. May not be such a bargain after all.

I specifically made an account just so I could explain how TERRIBLE Express Scripts is. I am out of town for Thanksgiving and was told by my regular Walgreens in Cincinnati that I could fill my prescription at ANY Walgreens because my information is in their system. My prescription was up for refill today, Friday, and I would have been in Cleveland at the time so I said fine, no problem. I get to the Walgreen's in the Cleveland area and they start to fill it and then stop because they said there is some kind of restriction on it. The pharmacist there said it had something to do with my physician so I said fine I would call them. Called them and they said that there is no hold and they would call the pharmacy to clear it up. So they called and it still couldn't go through.
So my physician's office told me it may have to do with my insurance, Medical Mutual, as to why they had a hold but THEY HAVE NEVER EXPERIENCED ANYTHING LIKE THIS BEFORE. So I called my insurance company to be transferred to a department called EXPRESS SCRIPTS. The man on the phone said I had to call and authorize it because it's so far away from where I originally go and that the pharmacist just had to call this 800 number which is a pharmacist helpline to give my information and override the hold. I said fine. By this time, I had been going back and forth for an hour and a half. Give the number to the pharmacist inside and he said "no problem I'll call" and he was on the phone for 20 minutes and was transferred 3 times to be told he still couldn't fill it and was given no reason why.
So I call Express Scripts again, and get a hold of the supervisor who informed me that I was given wrong information and that the "official" answer was the hold was in place for the patient's well-being and overall health of the patient. But isn't a patient having access to their prescriptions in their best interest? So after that he told me the only thing I could do was submit in writing that I want the hold lifted from my account and that I have to come out of pocket for my medication and that I would have to submit in writing again, that I want a reimbursement for my prescription. THE WORST COMPANY I HAVE EVER DEALT WITH.

My husband and I have had experience with both Express Scripts and MedCo (well before their merge with Express Scripts). Actually, not one 90-day prescription for either myself or my husband was ever filled correctly or in a timely manner over a 2 year period. As a result, all prescriptions were filled at cost, mostly through Walmart from their $4 list even though we have coverage paid for out of every paycheck. Between me and my husband, there are 9 prescriptions taken daily. After 3 years we decided to give Express Scripts another chance. It was foolish to believe there would have been changes. Five prescriptions were sent electronically, none were filled.
Express Scripts newest delay tactic is now that the prescriptions must be VERIFIED because they were issued by a NP. Verify what? I could take any of the prescriptions to any pharmacy and have each filled as in NJ and NP is licensed to perform this task (which is what we have been doing for the last 2 years). Yet, the same prescriptions which Express Scripts has sent us letters about to use their service is now declined citing their own internal policy. I did not receive any notice from Express Scripts so I checked the online status then called their customer service. What a monumental waste of time and energy. This company has now interfered with my medical treatment due to these delays.
It's clear to me that Express Scripts has control of not only the medications provided to increase their profits but has now created 'law' regarding who prescribes the medication. If the Consumer Affairs department for the state of New Jersey has determined that a licensed NP is provided the legal responsibility to prescribe medication - who is Express Scripts to refuse this action??? Their logic is so illogical that the only real reason for the delay has to be money. Express Scripts has too much control over a person's medical care since their only interest is profit margin, not care or treatment, we all lose. I believe it is time to initiate a class action lawsuit, against Express Scripts since their control over every facet of medical treatment is detrimental to every patient/subscriber.
How do I know I can trust these reviews about Express Scripts?
636,825 reviews on ConsumerAffairs are verified.
We require contact information to ensure our reviewers are real.
We use intelligent software that helps us maintain the integrity of reviews.
Our moderators read all reviews to verify quality and helpfulness.
For more information about reviews on ConsumerAffairs.com please visit our FAQ.

I had to make a change to my payment information. The rep immediately started telling what she can't do and didn't ask any questions. Then argued with me. All I wanted to do was change my cc information. Very poorly trained customer service staff. The service is great as long as you don't need help from a live person.

So I get a letter stating that my pharmacy is no longer going to be covered come the first of the year. Then receive a phone call with message saying letter was sent out in error. So I called them today and ask about it. I've dealt with almost every pharmacy in my area and CVS Pharmacy inside of Target has given me the best customer service and assistance than any other. The Pharmacists there are great as well as their assistance. So their phone person really gave me a run around. Still not 100% sure what is going on.
Hate the fact that you find a great pharmacy (or finding a great doctor) then they are not covered anymore. More worried about their own greed and what government gives them than caring about their clients needs. Then on top of that Express Scripts is a crap shoot on what is covered and not covered. I previously had Caremark. Now that was great coverage. Wished my company would go back to Caremark. Thanks Obama-Care and that stupidity. Maybe Express Scripts should go look at #1 companies and take some lessons.

Very frustrated over the fact that when you sign up online, your account automatically defaults into autopay. I specifically told the gentleman over the phone to bill me for my next medication order. Guess what? It fell on deaf ears. Money was deducted from my checking account, and I was put into a negative balance. They could not reverse it since it was a debit card transaction. Now I deleted my checking account information completely from my online account. Not happy at all. Beware.

My son has severe cystic acne on his face, chest, and back. Express Scripts will allow only his face to be treated. The script is written for enough ** for his condition, but ESI, in their infinite wisdom, thinks it's OK to not cover it. The first tube is covered (thank you ** for the coupon - I paid $35). If I want the 2nd tube, it's $438. (For this ESI, you get a negative review. If you want me to reverse it, abide by the Dr. script.) The market is so ripe to rip all the business away from ESI. How do we make a co-op?

My insurance uses this company and my doctor has prescribed me a 90-day supply of ** to help me deal with my depression. I get a letter in the mail about a week ago where they are telling me that they will only now cover a 60-day supply and leave me on the hook for the remainder of my prescription. The letter said it was to "save me money". Having to spend over $50 dollars extra to fill my prescription is not saving me money. I just got done calling my doctor's office because the letter said that a doctor can call and authorize coverage of the 90-day supply. I'm going to make sure I have the letter on hand as well in case anything else comes of this. It's unbelievable. Saving me money? HA! They are saving themselves money.

If I could give a negative rating I absolutely would. I hope this company goes bankrupt because they deserve it. Express Scripts (I refer to them as **) is the worst company I've ever been FORCED to do business with. They consistently provide terrible service overall. I paid $12 to have my meds expedited in 2 days. It's been a week and they still aren't here. I have COPD and it is damaging to my lungs to be without my meds for any amount of time. What the hell did I pay for???
The first issue I had was that ** wiped out my bank account on a Friday afternoon leaving me and my son with no money for food or gas for several days. I even had a $30 overdraft charge because of them (Thanks!!!). The last time, they sent my meds with less than the 90 day supplies. One ran out 2 weeks before the other and I take them at the same time every single day.
Whenever I have to call with a problem, my heart rate increases dramatically and I feel like I'm going to throw up. At this point, just dealing with ** is a health hazard. My advice to anyone searching for insurance or a mail order pharmacy is to run screaming in the other direction if anyone mentions Express Scripts or Medco. They have no concept of customer service. They are only out for your money and they couldn't give a smaller ** about you or your health. Your health WILL suffer if you use Express Scripts.

I visited my doctor for a medical issue on 10/26/16, and at that time I was given a prescription. I was told that this prescription would be immediately filled at my local CVS. Two days passed, and when I contacted CVS, they told me that there was an insurance issue. Two weeks later, I received a letter from Express Scripts with information about back-up vs front-line drugs, and how I could request the less expensive front-line drug instead of the doctor prescribed back-up drug.
My first concern is that I question whether an insurance company should be making medical decisions rather than my own doctor. I also question the medical treatment validity of an insurance suggestion that I try a front-line first then go through a process for getting prior authorization for the back-up drug, should it be determined that after trying the less expensive drug that it doesn't work.
While my medical condition requiring this medication at the current time is not severe or life-threatening, I do wonder what would happen to me should I have a severe medical condition and the level of care that I would receive through Express Scripts. I am also concerned that it took two weeks to get a response to this issue from Express Scripts. Two weeks can be a critical length of time for serious medical conditions. My recent experience with Express Scripts has been highly unsatisfactory.

I get e-mail updates on my prescriptions & then I check on their website & then end up calling someone in customer service. All 3 will tell me something different. So I usually have to speak to a supervisor who then tells me something else & has to apologize for getting all the incorrect information, including the rep I just spoke with who they will have to make sure he/she knows better for the next person. Now having so many issues with not getting my medication on time & having to contact the company day after day for weeks on multiple situations, I've built up a huge file on them. I don't know what has happened within around the last year because they used to be extremely reliable & competent. There was no such thing as going through person after person, every day for over a week just trying to get something resolved & sometimes even longer but it's ME who has to chase everyone & go back & forth to get anything done!

I have been a member of Express Scripts for several years now. The most recent experience with them over the last 3 weeks has been disastrous. I have tried to speak to numerous people from the foreign first line reps that can be difficult to understand, to pharmacists to a mgr. Everybody has given me the runaround, a different answer and basically been useless in resolving the issue, which is filling a med I have taken for years, but the Trade version vs. the generic (or placebo) the same difference most of the time. They canceled the first prescription and tried to cover it up with lies like "Oh, you need prior authorization from your doc."
The reality is Express Scripts wants you, the consumer, to only take cheap generics because of the profit margin. Try to get the real drug, however, and they cancel the order, lie to you when you try to get it resolved, and then call your doctor, or worse, wait for your doctor to call them, and convince him/her that you, the consumer, should take the generic version. To this I say WTH. If I am paying for a medication that is proven ineffective as generic, then I want the real thing and Express Scripts be damned for your subterfuge, BS and poor, poor, poor customer service. We, the customers, need to question, protest and stop these giant profit makers from controlling our therapeutic outcomes because of the almighty sin called greed.

So Highmark has an automatic Express Script opt in. Now medications covered in September are no longer covered in November unless you use Express Scripts which costs you 175% more for the exact same drugs. How can an insurance company get away with such thievery? I called and spent an hour on the phone with Highmark and was told repeatedly, "Sorry, no, sorry, no, sorry. You do have options. You can pay for it or not." I supposedly talked with a supervisor, however not sure I did and was informed that I could opt out of Express Scripts and continue to use whom we had been using.
When I called the other pharmacy they said, "Sorry, no, we would still have to go through Express Scripts." So we will no longer fill the prescription since they have issues with Express Scripts. What is the recourse with the insurance companies that will not allow you to file any complaints, try and get anything changed? How can they change in mid-contract what they were covering and how/who they were allowing to fill prescriptions?

I tend to stay away from writing reviews after one negative experience. All companies have bad days. I write this review today because Express Scripts repeatedly provides a horrible experience. Having a child with chronic medical issues requiring expensive medication is stressful. This company seems to do everything it can to make the situation even more stressful. Nearly every time a prescription refill cycle runs out, the company is unable to effectively execute on getting the doctor's office to refill over the phone. After 8 years on a medication, the pharmacy has sent me generics when a brand has been required at the time of refill. Due to the nature of the medical problem, switching to generics from brand or vice versa has proven negative consequences. A pharmacy should proactively be picking this up. Either way, they send these medications and charge me. I can't use them. They can't be sent back.
I need to find a way to dispose of them safely. I need to wait weeks for a correction. I stopped relying on automatic refills or on having the doctor call in prescription orders verbally because they get messed up more times than not. I have resorted to getting a written prescription that I mail in physically along with an onerous form I need to fill in. This way I can photocopy exactly what the orders are. You would think this would fix the issue, right? Wrong. I am dealing with a situation now where I mailed in an order and have a photocopy of the order. I know what it says. Express Scripts has bungled this order now for two full weeks, with no resolution. Their automated system called me on 10/19. I called them the next day. They wanted to tell me that there was not a generic available and needed to know if filling the brand name was ok. I don't know why this was needed since my order form already specified that.
After a half hour on the phone, I was told it was resolved and the order would be filled. So I wait. A week later, still no medication. I call. I'm told it's still in processing and will be filled soon. So I wait some more. 10/31 comes around and I get an automated message that there is a problem with the order and I need to call them. I go online and see that the order is cancelled. I call them back. They tell me they couldn't fill the order because there was no generic available so they cancelled it since it had been with them for more than 10 days. I spend an hour on the phone. They tell me they can get me the medication... but only for 30 days because that was what the prescription says. I have a copy saying 90 days. 30 days was a prior prescription.
After much back and forth, I tell them to just fill the 30 days and I will get a new 90 day order from the doctor for the next time... but that I wanted it expedited and shipped to me overnight as I'm running out of the medication now and they have delayed this for 2 weeks. I hold. I wait. I'm told they can do this. It will cost me $21 for shipping. I fight it and push for them to waive the charge. After an hour, we are set. I'm getting 30 days worth shipped to me express free of charge. Blood can stop boiling now perhaps. 15 minutes later, I get an automated call telling me I need to contact them about the order before they can fill it because a generic is unavailable. My blood pressure is rising to the point I can't bring myself to call. Some poorly trained CSR will just get my wrath and I don't want to ruin their day.
So I go online and fill in an email through their portal putting everything in writing and giving them express written consent to dispense the brand name as already requested and that I was aware of the medication cost and willing to pay it. I requested that if there were any ongoing issues to have a supervisor call me directly rather than having automated calls made. I hear nothing besides an automated acknowledgment. Today Nov 1 I get a call on my cell phone. It's the automated Express Scripts messaging system to alert me my order cannot be processed. I hit all the prompts to get to a representative. She wants to know how she can help. I tell her I got a call from them so I need to know from her why they are calling. I wait. She checks the system and comes back to let me know she wanted to confirm if I wanted 30 days supply or if I wanted them to call the doctor to increase it to 90 days.
She tells me the order has been placed on hold in the meantime. Knowing all my prior experiences I tell her I just want the 30 days. She needs to confirm that with the pharmacist. I wait on hold. She comes back 4 or 5 times over a 30 minute period... she is still waiting and so she says she will notate my file to re-open the order for 30 days supply and then a pharmacist will need to confirm with me before they fill the order. I feel like I am in the TWILIGHT ZONE. I have never ever had a worse experience dealing with a company in my life.
The member representatives are poorly trained and have no decision making authority. The pharmacists will NEVER get on the phone with you directly. Supervisors must be mythical because they never will speak to you either. You can explicitly request one verbally or in writing, and you get nothing. I am held hostage to the plan because it is what my Employer offers. Otherwise I would have stopped working with this carrier a long time ago! I empathize with others getting the same type of stress added to their lives.

Express Scripts switched my husband from a name-brand hormone medication (that he's needed ever since cancer treatment) that worked well to a new generic that didn't work at all, even when his doctor doubled the dose. So the doctor filled out the form that Express Scripts requires to request the name brand for medical reasons but Express Scripts denied it. The generic left my husband with no energy, depression and irritability. They said that wasn't compelling enough. So now what do we do? We are stuck.
We can't afford the $500+ per month to buy the name brand on our own so what are we supposed to do? Express Scripts can't or won't answer this. His doctor was sympathetic but he's done all he can do. If we can't remedy this our next steps will be to contact the VA, Senators and Congressmen and the media. This is absolutely not right. I understand that they need to save money by using generics. My family is on many generics. But this particular one does not work. How is this good medical care?

Their website has major problems. It really doesn't reflect what is going on with any order. Inaccurate information about order status, address, credit card, and linking members. Give the size of this company it is surprising that the website should have some many problems.

If ever there was a good argument for nationalized health coverage, Express Scripts is it. Today's outrage: a letter from the company, regarding a prescription I'm not currently taking (**), demanding that I contact my doctor to contact them to get permission to continue a health-critical prescription. (It would be critical were I still taking it-- I am on another, comparable drug at the moment.) Rationale, explanation? Hah! They are the Company. Their concern is not and never has been my health or well-being-- only their profit-making. I remember the ads against nationalized health care and the "death panels" and such. It's not the government creating death panels-- it is private interests like Express Scripts, manipulating people's well-being for the sake of their corporate interests. If my insurance company gave me a choice, I'd have nothing to do with this firm.

I have been taking my medication for 3 + years. I was taking 2 a day. My Dr added 1 more to make it 3 a day and Express Scripts goes over the Drs head and refuses to pay for my medication now. This is the stupidest insurance company I have ever dealt with before BCBS of Minnesota made a terrible decision when they started using them. I would not in any way recommend Express Scripts to anyone in the world.

Express Scripts arbitrarily changed my doctor's prescription from 270 pills every 3 months to 200 every 2 months while still charging me for the 3 month supply. Their reason was the pills come in bottles of 100 and they wouldn't split a bottle, even though they used to in the past. I have cancelled the service and will never use them again.

I have not received my ** so I went to the website. It says my prescription has expired and I don't have it on file to automatically refill (seriously I have done this each and every time I have to call in). Then tells me I have to pay an additional 59.00 to them before they can order it (I just paid 50.00) during this phone call, then tell me I have to pay ANOTHER 50 to the Pharmacy for a 30 day supply of my medication because I didn't sign up for automatic refill! They are liars and thieves. I rely on this medication to breathe! And they don't care one bit!!!

Almost always, the prices they verify by phone, for my insurance, are different from what they charge you. They cannot seem to successfully deliver medicine to my (clear and simple) address correctly within 2 weeks. This time the package made it to my UPS mailbox door, but was not delivered. Express Scripts wants to wait another 2 weeks for the medicine to be returned to them and would then re-ship it... again? During the worst heat wave in California. Their customer service is completely unacceptable. There must be a better way to get prescriptions filled.

Using the service is fine if the medications are not expensive or controlled substances. In Sept 15, 2016, I sent my new prescription for a vacation period where we will be gone for months, directly to Express Scripts via USPS. They said they did not get it until Oct 15! Since this is at least the second time this has happened, I think it's a concerned effort and the employees are directed to delay, slow and stall all prescriptions that are expensive or controlled. I think employees get bonuses for good phone survey reviews at end of calls that lead a victim, excuse me... patient... to think they have to say issue is resolved when it is not. Survey tool is flawed! And I still don't have my medication--we leave Nov 1. I have been told to go to a private pharmacy and get an override and just pay for the meds I need. GEEZ!!
What a rip off President OBAMA did to us all with 'mail order' pharmacy like Express Scripts. My RA meds, I don't get them on time, or enough to keep my RA under control. I call back and find the order has been delayed or postponed... even though I didn't get told. They tell me an order is on the way, when it doesn't arrive... they then tell me it was delayed due to ** reasons. It's criminal this Express Scripts. Can a business be charged with felony FRAUD?? All the delays, lost scripts, and late medications requiring many phone calls on the victim/patients part to resolve is on purpose!
And, just like the VA... patients are going to die because of this company. They even send out medications which require temperature control... in regular containers... ignoring label guidance! "IT'S TOO EXPENSIVE", per one agent... they might have to drop the med from the program. Again, someone is going to become very ill or worse if the company does not correct their activities.

This is by far the worst company I have ever done business with! I was given one price that at the time I was given it was doable. Now it has gone way up from what we were quoted after we paid almost $600 towards our deductible. They even sent us to a collection agency for a $208 payment. When we paid my copay we used my husband's Benemax card because there was no money left on mine for the balance. I called them yesterday and they did admit the mistake and said they would straighten it out. I have been sent wrong prescriptions as well.
Trying to get a hold of an actual person is also a joke! Unfortunately for us this is who our provider uses but fortunately we can use Walmart or any other place as well so I will no longer do any business with this company! Husband's card and mine and they said we were all set. That was over three months ago and we just got a letter from a collection agency saying we owe $208. I called the company today and they said it was their mistake and they would take care of it!

My husband's employer changed our insurance from CDPHP to Empire at the beginning of January, a fiasco in itself. Yesterday I received a letter in the mail from Express Scripts stating that we MUST begin using their service as part of our prescription plan or we would have to pay full price for our prescriptions. On the back of the form only one of my husband's meds was listed but not the other 4 that he uses on a daily basis. On instinct I called our pharmacy first and was assured that this was a ploy, and when they ran my husband's script through insurance there were no problems whatsoever, same copay, which is great because I personally like having a trusted community pharmacist that knows us, knows our medication history, and is available face to face to answer questions, not some pharmacy assistant in a warehouse full of pills.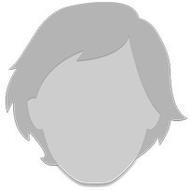 Last month on 9/21 I was trying to pick up my medication which is a controlled substance that I have been prescribed for going on 8yrs and it's been changed periodically from one form to another as my diagnosis is degenerative spinal/cervical and is now and has been making my fingers on left hand bent and crooked as well as swelling. Not to mention the pain is progressive with each joint where this morning I cried bc of the pain. Express Scripts has given me nothing but trouble for having the audacity of picking my medicine in 28 days as opposed to 30 regardless if there is an extra day in the month etc. I gave up trying to explain to the CSRs that I've ALWAYS done this the last 3yrs as I'm in Louisville KY and my family is in Michigan where my big sister and little brother reside. My sister has COPD and has become in all interest and purpose's an alcoholic. I drive 5 hrs one way to help her as best I can.
When I leave her house I generally will drive another 3 hrs to spend time with my little brother who is a Manic Depressive and now has 3 stents, Type II Diabetes and a litany of health issues and I try to help him if I can as my chronic pain is through the roof after the drive to them both then turn around and drive back to my home in Louisville KY. I'm digressing after I went through 3 CSRs, I ask for a Supervisor who basically called me a liar and that by their count of my pain med for the whole month of October!? I didn't know what the hell she was talking about!?
Fast forward three weeks and my pain dr. had apparently been contacted by them to see what I did with 2 prescriptions where she had changed me from one with ** to one without it because when she changed it back in MARCH (this was yesterday) I had obtained 2 refills which were DIFFERENT!? Fortunately, I have a good rapport with my pain doctor and she explained if that were ever to happen again just to bring in the older prescription to them and as I told her, I NEVER knew this 1. Because I didn't know that and 2. I didn't even remember it honestly. So this Supervisor thought she was going to get me into some kind of trouble like retribution!? Going forward, I am spending the cost of $158 until January 1st where I have canceled Express Scripts during Medicare Open Enrollment!

Once again, Express Scripts has cancelled a shipment, as a new prescription was required. They called to say it was shipping out, but never received. 3 weeks later, I go online to check status of shipment, and it says cancelled, dr needs to see patient before we can process. No call from them, no email, NOTHING... just no meds showing up. When you call them, they say they sent an email... which they did not, and then customer service continues and says "It's not our job to inform you." Well whose job is it then to tell me that you won't process a script. This is not the first time we have had issues like this. I told the woman, "Thank God. It is not medication to keep someone alive"... her response was, "I'm sorry, it's not our problem. Contact your physician." THIS COMPANY SUCKS!!!

HORRIBLE HORRIBLE HORRIBLE!!! I cannot believe companies like this exist. I have submitted month after month of claims for a covered medication and they have done ANYTHING and EVERYTHING to not pay the claim. After months of jumping through hoops and sending and re-sending paperwork, they FINALLY process the paperwork after a Supervisor finally feels my pain and tells them to process already, it is rejected stating that the claim was not submitted in a timely manner. They were submitted within 30 days but they are using the date the supervisor told them to finally process and not the 5 months ago that I sent the paperwork in initially. How the hell do these people sleep at night?!?

We don't have a choice of our pharmacy. It is mandated by my husband's employer. But all the reviews I have read are quite accurate and the atrocities are even worse in my experience. They double bill and then won't refund the money holding it on account until you place another order which is wrong on so many levels. They refuse to allow us to get my husband's medication at the local pharmacy where they have enrolled him in a program that he gets his medication for $15 a month forcing us to get it through them at the discounted price of $240 for a 90 day supply. What a discount and the employer doesn't seem to want to help its employees because even with all the complaints just for its employees they are keeping the plan and doubling what we pay for the plan and increasing the deductible and increasing our co-payment portion. Obamacare hasn't helped anything!
Express Scripts Company Profile
Company Name:

Express Scripts

Website:

https://www.express-scripts.com/index.html