Consumer Complaints and Reviews

I purchased $2,500 worth of their furniture. The "delivered in 14 days" was a lie. I had to keep calling to get the furniture I purchased. The wrong piece was sent to the store. Delivery was a nightmare. I ended up borrowing a truck to pick up. 18 months later my $2,500 furniture is sagging and fraying! I sent them pictures. They offered me a $85.00 gift card!!! Normal wear and tear they said. B.S. This big box company is a consumer rip off. Avoid this Company.

Worst. Absolute worse customer service in the Rockford, Illinois location!! Purchased duvet online and all the accessories in the Rockford location. After placing call and only owning this duvet for a little over a month I was told by the store manager SUE that it was not returnable since I had washed it. WHAT!!! I spent good money on this and because they weren't expecting it to be washed what, so soon! Really! Nonreturnable if you washed it. Even with a receipt! Are you kidding me! This material was so cheap you would have better luck to shop at a Walmart! I told store manager I would discuss this issue with customer service.
Made a phone call with several pictures and was refunded less than 24 hours later. When I went to return the pillows and shams that were not cheap, SUE Store MANAGER was so RUDE to me and asked, "Were these washed?" WHAT... Bad, bad experience... I will take all future shopping somewhere else! Not worth the headache! A simple return, smile, and apology would have worked for me. I received a fight the minute I made the call to the local store. :(

Here I am giving Pier 1 a 2nd opportunity after having an issue (it took 1 week to be fixed) with Round Rock TX store. I decided to place another order online to be picked up at Georgetown store this time, I placed an order using a reward certificate of $40, at moment of check out did show my total was only $6.61. The confirmation email was not showing the credit of $40 so total was 46.61, went to the store to pick up the merchandise and asked Stella (a very nice lady but not confident on what she was doing) to confirm total amount charged to my pier 1 card, which was $46.61 according to her.
She, even when I advised her that doing that will cancel the reward certificate, canceled the order to resubmit it but was not able of course to use the reward certificate because now was showing as "already used". I asked her to cancel the whole order and send me a confirmation with my not used reward certificate. She couldn't do it and referred me to customer service, but said she did canceled the order. I left the store after 30 minutes with no resolution and when I asked manager Tina to help her because Stella was kind of confused she said she was right. There was no need to help her.
Today I called customer care, talked to Gaby who confirmed order still showing as "pending pickup". Order not showing as returned. She then without telling me transferred me to Donna (mgr) who said order was canceled and will send email with a new reward certificate, another 30 minutes on the phone. What a waste of time, there is no gain on this certificate when everything that was done by the store was wrong and I had to call and have it fixed. I love Pier 1 and if anyhow you are able to see my history as customer and everything that I have bought you will see I am a loyal customer but I'm very disappointed with how you guys handle business, somehow the stores need to work as one team with customer services or online purchases, this can't be a roller coaster for customers having to go back and forward from store to phone calls to customer care, you guys need to come up with a better way for customer resolution.

Purchased the Savannah duvet and after 6 months the duvet was ripped in several different spots. The material is like paper and rips very easily. Customer service asked for receipt and photos which I promptly returned and then they never responded. Tried writing back several times and no response.

I ordered a wall picture from Pier 1 Imports online and the description of the item didn't mention I had to put my own string on the back to hang it up. The worst part was that when I asked about the picture before I ordered by phone, the salesperson lied and said the picture had a string. I made the mistake of ordering a rug as well then decided to return it, in which I was charged $15.00 return fee. They refunded most of the rug price all except the $28.00 for taxes which I know was overpriced. I shall never buy anything from them again even if they send a birthday discount card. My next step is to close my Pier 1 credit card.
How do I know I can trust these reviews about Pier 1?
765,036 reviews on ConsumerAffairs are verified.
We require contact information to ensure our reviewers are real.
We use intelligent software that helps us maintain the integrity of reviews.
Our moderators read all reviews to verify quality and helpfulness.
For more information about reviews on ConsumerAffairs.com please visit our FAQ.

So much for white glove service, they showed up over 1 hour late and the man that brought my items was a heavy smoker. This made my furniture smell like smoke and none of us are smokers in the house. How do you get rid of the smoke smell on chairs! :( Horrible experience.

Pillows ripped after several months due to poor quality. Tried to return/exchange, but sales rep called me a liar. Where is the customer service these days? Pier 1 should follow the business paths of Macy's, JC Penney and Sears.

Reached out to Pier 1 Customer Relations regarding the quality of my Ciudad Outdoor furniture. Less than a year old and falling apart. In less than 2 weeks already two different people have contacted me via email, just received one again today requesting pics once again provided previously. It seems as they are giving me a runaround asking for receipt, credit card info etc as creating excuses to tire me from resolving this. I asked for a replacement not money back. I have chosen to write about this issue due to the lack of or concern of Pier 1 in resolving this quickly and as I stated prolonged questions as clearly the product is faulty. Beware of any issues with products you purchase as they will put you through the ringer when it's time either to replace exchange or return. Whatever happened to The Customer Experience???

The community that I reside in allows us to "dumpster dive." At this time my family (like most) are in desperate times. I am the sole provider for my parents (elderly w/ medical issues), my husband with a manic depressive disorder after he witnessed his own father's suicide in addition to his history of neurofibromatosis. And just last month stopped financially helping my uncle who has been depended on a colostomy bag, feeding tube for the past 26 months. I work full time at a job I love but, it is not enough to make the ends meet. I am by no means proud of what I do (diving) but, am very proud of what it accomplishes. I am able to yard sale salvageable items (my second full-time job).
For the 1st time I saw that Pier 1 Imports was throwing boxes out while I was passing by. I asked the employee if I would be able to look in the dumpsters as he was throwing stuff out, "sure if you want". As he continued to bring out boxes, I looked. I heard a scream, a new employee was there, and 3 other employees. They were not aware at the time that I had asked to look (again in my state you can do this legally). I apologized for startling them but, before I could tell them anything further, the accusations and yelling began. I again tried to explain myself. Even asking if I could take the 3 items with me that I had found (broken). Still told that I was "stealing", "trespassing" and that I was "nasty" in between the occasional obscenity. I continued to walk to my car and remained calm.
As Austin (management) took a picture of me and my tag, accidently spitting on me as he yelled. I am now in my car leaving, he remains at my window, telling me how gross I am and that I am a liar. I told him to Google the law, "I am allowed to remove things but, not dump things." The now red faced, second manager then takes over the pursuit as the 2 remaining ladies ask that they both leave me alone. Explained to the 2 ladies that I am not doing this by choice but, for my family, 2nd manager curses again and says "I have 5 and don't need to dig around in ** to take care of them and YOU won't find any food in there, so get the hell off of my parking lot." I left that night to find something to help us, instead I found - judgement and hate. #pier1hatecrime

I ordered the white glove in home delivery of a Simon Buffet, was given two hours for delivery. The two hours passed, no item delivered, no phone call (I took time off work for the delivery). Called the In home delivery service and was told my mattress (!) delivery was cancelled... Called Pier 1 Customer Service where I was informed that my item had arrived damaged and the in-home delivery had informed me about that (which in reality never happened). The lady on the phone kept apologizing. Offered me the damaged item with a discount, which I did not accept.
Since there was no Simon Buffet left in my chosen color, I asked for a different color they had available, but the store refused to sell it to me at the price of my initially bought buffet. That was my first furniture purchase from Pier 1 and the first time when I ordered the white glove delivery. The experience was very unpleasant and I am very disappointed in the company I thought high of before.

We purchased a Carmen sectional sofa from Pier 1 in May 2015. Note that the company does not allow review of their products on their website or on their social media pages (e.g. FaceBook). Now we know why. After less than 4 months use, one of the cushions collapsed. The second one collapsed after a little over a year of use. Neither of us is above 170lbs, we have no children or pets.
We contacted Pier 1 before December 10th 2016 and they told us that if there are other similar complaints (still cannot believe how shameless the company is!), then they would raise it to the level of quality issue. We took a bunch of pictures of the damaged cushions. In addition, we have found and included at least 4 different reviews on other social media websites (e.g. YouTube) describing (1) the same issue with this product (has been going on for years!) and (2) these customers have notified the Pier 1 about the issue.
After couple of weeks of back and forth (they were trying to push on us refund in a form of merchandise credit not INCLUDING TAX, and us dropping off the couch after we paid to the company delivery fee when we purchased the poor quality merchandise), the company finally agreed to give us full cash refund and pick up the defective couch. They picked up the couch before December 21st, 2016. We still have not received the refund! We have called them 3 times during the past 3 weeks and each time they brazenly tell us that the check will be in the mail by Wednesday or Thursday of that week.... Such contempt towards the customer's time. We do not recommend to buy furniture from them and we find their customer service despicable.

I bought a beautiful area rug and two rug runners for my kitchen remodel. All of the colors of the room came from the rug. Within 6 months this rug looks like it has been through world war 3. The runners look terrible as well. They are all balled and look terrible. I have had rugs for years and they NEVER looked this bad. We have no children and are very careful with our things. I cannot believe the poor quality of Pier 1 items. I wish the website had an item review section. I have submitted photos of the rug and supposedly I am going to be able to return this one. The thing is, I don't know if I should get another one since I have read so many negative reviews. But all of my colors came from the rug. I could possibly have to reprint the kitchen. Very very disappointed in the quality of Pier 1. I am not going to buy anything there.

My mom and I walked in the Canton, MI store at approximately 8:20 PM. There were two male and one female employee(s) at the front desk. Neither took the time to greet us. However at approximately 8:55 PM one of the male employees asked if everything was ok and then 'stated' that the store would be closing in 5 MINUTES. As a frequent shopper at Pier One I was VERY DISAPPOINTED. Neither of the employees approached my mom and I or anyone shopping in the store until it was time for the store to close. I guess the conversation the two male employees were engulfed in was much more important than the customers!!!

I tried making an online purchase with in-store pick up using a $15 discount code and was told that the coupon I received could not be used. The coupon clearly showed the 14 digit code with a Barcode could be used on any purchase of $50 or more in-store or online and my purchase was over $80. I called and sent several emails to customer service for resolution and they refused to honor the discount. I'm very disappointed. They just lost another very good customer.

Looked at a chair & fabric sample by in local store. Salesperson had no knowledge about construction, fabric or status of chair and claimed no one in the store had any more information on this chair. I went home to research the piece online. Found some of what I needed. However, there was no info on construction of the chair, wood used, colour samples, etc. There were also no consumer reviews & after having chairs delivered within days of Christmas ~ I now know why. If they allowed reviews, they would most likely all be negative!
When the chairs were delivered, the legs were in a zippered compartment under the chair! The men that delivered (for over $160 delivery!) were in and out very very quickly and did not review any particulars nor ask if I had any questions. The color was different than the sample in the store... much brighter. But, I tried in my mind to attribute that to the sample in the store being faded. The chairs were quite firm but I was OK with that thinking that a new chair would be firmer than a floor sample sat upon many many times.
The next day when I sat in one of the pair, it seemed a bit off center. I stood up to fluff the cushion and readjust it. There is no cushion! Only the illusion of one done by piping the fabric. I was shocked to see that the chair had no seat cushion. How will I clean it, refill the foam if needed as some seating pieces do, even vacuuming it would be ridiculously hard!
I immediately called Pier 1's customer service and complained about this design flaw and no explanation of this design in the description online or in the store! I spoke with someone named Corey. Corey said, no problem at all to return the chairs as they were clearly misrepresented - there would be no return charge or restocking fee since the mistake was theirs. He asked for my order # & phone # and told me that their delivery service "MXD" would call me to set up a return date. Basically all was well. I WAS impressed by the ease of fixing this issue. I was ill to the point of hospitalization and missed MXD's return call. I called them back as soon as I got home and received a recorded message that they were closed (@7pm?)... I in turn left a message. They called me the very next day to schedule the return pick up.
THEN THE WORST HAPPENED... A woman who was quite reluctant to give me her name called me! I had spoken to "J" once before to confirm the pickup date. She was hostile from the word hello and told me that since the return was because I did not "like" the chairs, that it wasn't going to happen! She was very rude, continuing to talk over me as I attempted to give her all the details! She told me that "they" (Pier 1) were now refusing the return! It's been less than two weeks and I already had everything set up!?!!! So, I'm writing here at ConsumerAffairs.com for advice and to let other consumers know what this company is really like! Pier 1 does not care for their customers... only the sale!
If there are problems ~ even ones of their own doing, they attempt to throw it back on the customer. My online account STILL says: "REFUND PENDING"! That includes tax & shipping on top of the price of the chairs! I was promised a return, it's documented on my online account and NOW they are trying to change what they promised. The chairs are defective and unusable, and the return is documented on my account on their website! I write this review to help make other consumers out there aware and, to try to get help with my problem with Pier 1 which is so unprofessional! The furniture industry is very competitive; one would think the company would do anything to help keep their name and consumer perception in high esteem. As I said, these chairs were not inexpensive. They were just under $450.00 each. That amount of money should signify quality!

We purchased a couch that was made from bonded leather. When we bought it, we were told it was similar to leather in terms of its lifetime. It was comfortable, etc., but now, 5 years later, it is completely flaking, falling apart, and is garbage. This was a $900 sofa and is completely ruined from routine use after 5 years. It looks like we pulled it out of a college frat dumpster. Don't buy anything from Pier 1 made out of this material. Spend the extra $200 for real leather.

I had purchased a rug from Pier1.com a little over a year ago. First they sent me the wrong rug - so I went nicely to a local Pier 1 to return the wrong rug myself (because there was no other option for me to give it back). I then had to call a store across the country because Pier1.com told me that my rug was no longer available! The store shipped my rug little after I returned and RE-PURCHASED it. I then placed the rug in my dining room, a room we never go into very often. After a few times of cleaning my house, the rug had TERRIBLE pulls. I had a lot going on, moving, new job, etc so I didn't get around to calling until last month. The rug had not been used for 6 months - collecting dust.
I finally had a chance to call pier1 customer service. The representative told me that there wasn't any record of the rug having quality issues, but since I am a great customer I can bring the rug to my local store and exchange for store credit. She said it's easier that way. So I did. My local store didn't even look at the rug and called customer service. They explained to the manager that there isn't any notes in there and the information that I had from the representative was not correct. I frustratedly left the store to call customer service AGAIN. The lady told me she was so sorry to the misinformation, that the representative was probably just holiday help and didn't give me the correct information. How is that my fault?? Anyway, she asked me to then send some pictures over through email and they would be in touch.
When the representative responded her exact words were, "I have partnered with our Leadership Team with regards to the issue with your rug. After review, it has been decided that there is not a quality issue with this rug and as such we will not be offering a refund or a replacement." I can't believe they expect their rugs to pull and look like a polar bear attacked it after a few months in someone's home. So after all that work and turn around and misinformation, it wasn't even about the money. I was willing to take store credit for the price it was today even (50% less)!! They admitted that I was giving the wrong information and made me go through hoops to get a short, non personal response like that?? The quality is crap and they don't give a damn about their customers - because over $150 they lost a loyal customer!!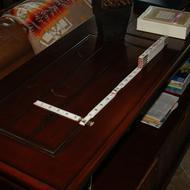 I have been a shopper at Pier 1 for many years, more so having purchased a new home. I purchased the Pumpkin Oil Warmer, just love the Pier 1 oils. I inserted a tea light, added a few drops of Pier 1 oil and a very small amount of water with the oil as the insert stated. The fragrance filled the house and it was wonderful. I checked the Warmer and it was extremely hot. I moved it only to find it had melted the finish on my sofa table. I contacted Pier 1, explained what had happened and this was their reply. "By you adding water to the warmer Pier 1 is not at fault. The paperwork included specifically stated to add water to the top with the oil." Since they cannot rectify the damage done to my furniture, I will be closing my account with Pier 1.

On 31 August, I ordered bedroom furniture in the value of approximately $2500.00. All but one piece was delivered within four weeks, not the two weeks promised by Pier 1. (One of the dressers had a chipped spot on top, but I did not press the issue because I felt it probable that that would happen anyway at home.) After several weeks, the "white glove service" (ha) delivery company called to schedule delivery of the final piece. Then, on the day before, they called to cancel delivery, saying the piece was damaged and they were waiting for a replacement. Two weeks later, the exact same scenario occurred. I was understanding and did not complain.
Then two weeks later I called Pier 1, asking exactly WHEN I could expect delivery. They said they were expediting the order and it would arrive "quickly". The delivery company scheduled the delivery. On the day they were supposed to deliver, they called AT THE TIME THEY WERE SUPPOSED TO DELIVER, to cancel, saying it wasn't there yet. The delivery company Is 100% incompetent. They schedule delivery a week ahead, but do not give you a time until the day before. As I live in a remote area, they only deliver one day a week... which happens to be my one day per week that I work.
I have taken three days off to get delivery... with no delivery. Pier 1 has been completely unresponsive all along the way. So, now I canceled the original item, along with another piece I had ordered subsequently, that goes with the original order... which I asked to be delivered at the store, so I wouldn't have to go through all this b.s. They canceled it, but said I have to go to the store for a refund! I will NEVER AGAIN spend one penny at Pier 1.

I live in Florida for most of the year and it is my primary address. I have a second home during the summer into the fall in N. Carolina. I received during the summer, a rewards certificate worth money from Pier 1 due to the fact that I had spent a certain amount with them and put the charges on my Pier 1 credit card. This had an expiration date of 10-15-16. I could not use it online at Pier 1 for any purchases since they were not yet set up for that. There were no local Pier 1 stores for me to use it in person.
I wrote to the company to ask what could be done about this and could it possible be reissued after I returned to Florida the end of October. They replied yes, but I needed to retain their email to me with the incident number listed on it. I was told to reply to this email with all of the info included after I returned to Fla. and the certificate would then be reissued so I could use it at my local stores there. I did this just the end of last week and yesterday, received a reply that they could not reissue, that I needed to contact the credit card division and they would. I called the number they gave me and was told by Katherine, that they also could not and would not reissue the certificate.
Great rewards program... If you cannot use them you lose them. It would be different if I said I did not want to buy anything during the time period that the certificate was valid but I could not. So sorry but not their problem. I canceled this account which I might add was a platinum account as I have spent thousands of dollars with this company over the years. I will never shop with them again. And to those of you out there who are tempted by the rewards... A regular credit card will spend there too and you don't get swindled.

I purchased furniture at Pier 1 and got a Pier 1 card for additional savings. I was told it would take several weeks for first invoice to be sent to me. When I received my first bill, there was a late fee and an interest charge, and that my account was suspended. I called customer service and told them I had never received first bill. I was told I needed to pay and then charges would be taken off. Looked online and apparently this is a standard fraudulent activity that Pier 1 is involved in. I sent them check for what I purchased, along with the pieces of my card. Will not shop at a company with this type of activity.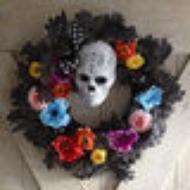 I purchased a Sugar Skull Wreath to match my doormat and little figures I have for my outside. The wreath broke apart as I was hanging it. I mean the Skull fell right off and broke from the wreath. For something that costs that high, that is ridiculous. I'm pretty good at being careful handling things. Pier One has good furniture though the Papasan pillows are not as good as they once were. I have been a Pier One shopper for years. I make an effort to pick and choose carefully what I buy, never had many problems with Pier One because their quality is always top. I'm now going to be very careful. They charged almost 70$ for that wreath and it broke apart like it was $5.99 - not good.

I bought 8 place settings of the Terracina Italian made dinnerware and have come to the conclusion they are not well made. Soon after I started using them I noticed chips were developing around the edges of several of the items. I am up to 9 different plates and bowls that have chips around the edges. My previous Pfaltzgraff collection lasted 21 years and never did this. I only replaced them because the glaze was getting a crackly effect. I should have stuck to Pfaltzgraff. I have a feeling I will want to replace this set that ended up costing over $300 in a few years time.
I emailed customer service about the plates and they asked for pictures. I emailed them close up pictures of the chips and a group shot of all of the plates and bowls with chips. They replied they had not received any other complaints about the product and would not be doing anything about it. They are clearly defective. I have many Pier 1 items in my house but I can't patronize a store that doesn't stand behind their products. This is the end of my shopping at Pier 1. So disappointed in their customer service and this product.

I am writing this after reading some of the negative reviews. I have been a Pier One shopper for a long time and absolutely love this store. I have so much Pier One stuff I could open my own store! Everyone I have dealt with at my local store has always been courteous and cooperative. I have had to return items (just because they really didn't work in my decor like I thought they would) and have never had an issue. I will continue to be a Pier One shopper for many years to come. :)

After looking around for months to get a new dresser for my daughter, she decided to look at the Hayworth silver mirrored chest. We checked around to other store and she only wanted the original one she found. So I get an email in giving me 15% off and the furniture is 15% off through today... so I go to look and see where the item is available. I check and the normal Pier1 I would go to says that they have to order... there is no shipping so it would have to go to the store - but this would take 14 days (give or take). So I find two stores that are closer to home (the other store is close to work). Both say they have the item in stock and that I could either pay now or when I get to the store.
Load up my husband and daughters. Make sure we have the location and take the truck so we can bring it home. Get to the store and they only have floor model. Not only that, but the sales associate said they can't sell it. I said "really, because the internet stated that I could pick it up today." "Well you can't so you can check other stores" is what I was told. This being a little rude, I demanded to speak with the manager - she was even worse. I was told I could take that one but there was no box, wrapping and no additional discount. She reluctantly called another store (they were supposed to have 2) and told me I would have to pick it up. I stated that I did not have time to drive around all day since their inventory system was inaccurate. Since she was still on hold, she said well that was all they could do today...
Finally the 2nd store said they none of them except the floor model. The manager at store 1 laughed and said she was just checking. Came back to me and said that I was out of luck. She offered to order it, and was completely ignorant when I stated that I could have already done that from home but that I came because their website indicated that this was here. If I wanted to place an order and wait 14 days I would have already done that. She rolls her eyes and says "no it would only be 7-10 business days". So I mention again so 14 days and my husband states the same... she then proceeds to argue "No, I told you 7-10 business days, but apparently you didn't listen". My husband felt that she was very rude and my older daughter (who has frontal lobe damage from a severe concussion) said that's ** up.
The manager states at this point that she is done and there is nothing she can do; but she has other customers that are there to buy things that she needs to wait on. I asked for a regional managers name and number... she proceeds to give me the 1-800 customer service number. I asked her if that was what she gave me and I was told no, that was the number she provided and that was all she was going to do. I stated "so you are refusing to provide a number, that is really unprofessional." She stated she could not give one and she was done. She went on to mention that I disrespected her and that my daughter was very rude - I said "I did nothing of the sort and that before you mention anything about someone you should think about it because they may have medical issues that you don't know about." She again rolled her eyes and said "you need to leave the store." I said "Excuse me?" She said, "you heard me - you need to leave my store now! I will call security!"
It should be noted that I never cursed or raised my voice to this ignorant person. I was consistent and continued to ask for numbers to contact someone above her and she refused to respond. Never have I been this disrespected. So I called the customer service number... and explain everything to them. She agrees that it was the store's fault. She goes on to mention that they are not tracking their inventory appropriately. She was very sorry, but if I wanted to place an order with her today, she would make sure that I would get my discounts. She would have it shipped to the same store that I just went to and I would have to wait 7-14 days.
I told her that this in reality was no customer service because any option would require me to be inconvenienced. I would also never step foot into that store while they still employed those individuals. So exactly how is this customer service? There was no respect given for my time, the aggravation or the ignorance of the Pier1 manager! They also refused to provide me with any regional or district manager information. They also stated that I could drive even further out of my way to get the item - but based on the first two stores, I was not going to waste my time or gas to drive around because they have personnel that are incapable of doing their job.
She stated that a regional manager would have to review the situation and see if this would qualify for anything additional discount wise or to help in getting something earlier. So again I ask "How in the heck is this customer service?" They offered nothing than what I could have done in the first place by ordering the item and waiting - this is total BS!!! I asked for a response directly from a manager who could help in this situation to contact me and that I was very disappointed that they would have even thought about still asking if I wanted to make a purchase without any consideration for what I had experienced!
If I hear from them I will update... but I have worked with Ford Motor Co to get a vehicle purchased back and have never experienced this kind of arrogance. Sadly, my daughter was so excited to get her new dresser that she had cleaned everything and got her room ready all morning before we left. She is devastated. Thanks Pier1 for totally ruining her day!

I received chairs that were DESTROYED but still shipped to me today. I would like to speak to someone who is embarrassed that I would receive a product in this condition. I spent over a $1000 dollars to get furniture that should be thrown away. I couldn't possibly be more disappointed. The fact that someone isn't coming over here right now to remove this from my home is crazy. Instead, everyone has advised that I NEED to arrange for them to be shipped back. Interesting... I can't help but think... is this so you can file a claim against the delivery company??? Why does a greatly inconvenienced customer have to do anything???!! The fact is... whoever shipped this already KNEW the chairs were damaged and sent them ANYWAY. HOW DO I KNOW??? There are 15 NEW pieces of tape holding this OLD damaged box together. The leg of one of broken chairs is NOT in the box. Sooo ridiculous!!!
Take a close look at the pictures and you will see what I am talking about. If I don't get this resolved ASAP... I will take it as far up the chain as I can. I can't believe I have to do that to get someone to own this issue. This is sooo crazy! Most companies know by now to fix problems like this at all cost... and to make sure they don't happen to begin with. I never dreamed I would get this level of service from Pier 1. I will NEVER do business with this company again.... the end.

We ordered a Chest of Drawers for our daughters apartment when she moved across the state. We were promised it would be available for pick up by Wednesday, Friday at the latest. Of course, it wasn't. So now we had to pay one quarter of the price - additionally - for "white glove" delivery and set up since it wouldn't fit in our daughters car. (It would have fit in ours and we would have picked it up if it had been available on time). It got to the store a week late. The delivery was supposed to be at our convenience.... but, they couldn't be bothered so she had to leave work early (a job she had been at for one week). The delivery people got there early (4:45 on a delivery promised between 5:00 and 9:00) and they put it in her room in the box and left before she got there. Now she has to wrestle it out of the box and assemble. Customer service has been notified multiple times and all I get is platitudes. NEVER AGAIN!!!

I recently purchased a Dana dining chair at the White Marsh, MD store. The slipcover I wanted had to be ordered, so I did that online at the store. It should be noted that there were only two employees there -- a manager and a sales associate. It was crazy busy and they were having a problem with the computers. These two people were awesome -- they were doing their best to accommodate everyone and with a little patience everyone was helped in a timely manner. Anyway, for some reason the order for the slipcover went through twice. When I noticed that I had two charges on my account I called customer service and explained what happened. The lady I spoke with was most pleasant and helpful. The credit went through right away and was reflected in my account within two days. I have been a customer of this Pier 1 for years and have had all positive experiences. The other Pier 1 stores in my area also have nice, helpful people.

Pier 1 has been a favorite store of mine for many years, however, I am going to have to change my mind after the experience I am currently going through. I ordered an item which was only available on the website yesterday. After typing in all my information, I submitted the order. After waiting some time for a confirmation, I got a message that the order could not be processed. Later in the day yesterday, I decided to try again, and this time, I received confirmation that the order was processed. When I went to check on my account today, I see that the order actually did go through the first time - so now they are shipping 2 - when I only want 1. I called Customer Service and was told they could not cancel the order, but I could ship it back at their expense or return it to the store for a refund.
I do NOT want to be inconvenienced by having to ship back an order that, according to your website, was not processed! This is terrible customer service - I should not be billed for something that I did not order. After this experience, Pier 1 has lost me as a customer. I just recently bought a living room chair that I will look at with great sadness now.

On May 2nd 2016 between 11 am and noon, I went to the Pier 1 store in Hendersonville, NC. I had not planned to go shopping but had ran out to mail some letters. While I was out, I decided to run by the store to see if they had an item I had been looking for. I was dressed a little sloppy, to be honest. I had not intended to go inside anywhere when I left home. I went in the store and was very happy to find exactly what I wanted. I went to the register to pay for my items. The female cashier, who had not greeted or asked if I needed assistance, looked at me like I was beneath her. I paid for my items and left. I have thought about this a lot of the last 24 hrs. I feel that this needs to be reported. I would not imagine the company would be happy with the way I was treated. Also, I the only customer in the store. This is not a way to make a store successful. Unfortunately, I did not keep my receipt. I hope this will be address regardless.
Company Name:

Pier 1

Website:

http://www.pier1.com/