Consumer Complaints and Reviews

Over the years we have made plenty of purchases from Louis Vuitton. Stemming from my wife's purses, wallets, keychains, including my wallets, belts and regretfully my money clip. One of my purchases were made at Yorkdale's Louis Vuitton, it was a men's money clip. I purchased the clip for $395 plus tax a couple of years ago. Yes some may say it was a while ago, in my option, when you think you purchase a money clip at that cost, you would be purchasing a quality piece for more than two years.
Last fall, I went to the store to see a sales associate, the money clip appeared to have a split in the stem. The sales person, looked at it and replied, "It's normal and how much money to you out in the clip?" My response was, "It's never forced opened and a money clip should hold money, correct?" I felt that I was being a bother at the time and wasn't given any recommendation of what I should do, so I left the store! A short while later the money clip split in half. At that point I was annoyed and went back to the store to speak to a manager, her name was Melissa. At that time she looked at the piece and quickly responded, "Sorry there's nothing we can do, it's a clip and this could happen."
Sorry that wasn't a good enough answer for me! At that point I proceeded to say, "Are you not going to offer any solution to my problem?" She said, "Sorry there's nothing I can do". The manager saw that I was upset with her response and proceeded to take a photo and said she would send it to quality control. Two months went by and I heard nothing. I thought I would call to voice my option about the service and quality of the product I received. To make a long story short -- I had to call three times to finally speak to a customer service manager. This took approximately 3 weeks. Everytime I called, I was always promised a callback and never did.
Finally I spoke to a manager by the name of Mike from the U.S, I explained the full detail of my experience with Louis Vuitton and their sales associates and products. At this point I wasn't so interested in the money clip -- I was more aggravated with how I was treated and the POOR customer service I received. When speaking to Mike I was put on hold for 25 minutes until he came back to say, "Sorry there's nothing we can do!" For me, it was the end of the road. Through my conversation with Mike, I expressed my disappointment, frustration and time I spend trying to get a solution to a problem I had with their product. I suggested that it would of been ideal to provide even a slight discount toward my next purchase, just to keep me satisfied as a client of Louis Vuitton. His answer to me was, "Sorry sir, Louis Vuitton doesn't discount their products, we stand behind the quality and service of the brand."
Well in my opinion -- you need to do a check because the last experience with this company was horrible! I'm guessing they make enough money in sales they do not care about quality and client services. It is very disappointing to know in today's world where brick and mortar stores are closing due to online sales. You would think a large and profitable company would be more attentive to their customers and their needs. It was more disappointing to receive the poor customer service from Loius Vuitton personal. The experience left me bitter towards the company and their personnel. Hopefully this will maybe make a difference in how they approach their future customers, they definitely needs help with their client experience -- maybe a course or two!!!

My husband purchased the KEEPALL BANDOULIÈRE bag for me and had the tag hot stamped with my initials. I went back to the store within two weeks (I don't live near the store) because the handles and bag had small spots of silver on it. They brought the bag in the back and brought it back to me 15 minutes later. I examined the bag and the spots were still there, they said they did the best they can do and I would have to talk to the manager. The manager didn't get back to me so I called the 800 number and she connected me to the manager. The manager told me that her employees said it was impossible to get the hot stamp silver on the purse and she could not replace the bag but they could send in the bag to change the handles with no charge to me. No charge to me, of course no charge, the bag was never used and I want a new one now or I want to return it.
She said because I had the removable tag hot stamped even though the employee got it on the handles and purse, I couldn't return it. I was not happy with her answer so I called and wrote to LV and I was told it's up to the manager and there's nothing they can do. I went back to the store to show the manager how it was possible the hot stamp was on the handle and the purse. She told me it didn't matter anymore how or what was on the purse, she couldn't exchange it and for absolutely no charge to me, she would send the bag in to change out the handles (which would take a month or more). I explained to her 3 more times, it's not my problem and she came out with the same answer, "for no charge I will replace your handles!!!" I left the purse with her and I contacted American Express to remove the charge.

I had purchased 2 products from Louis Vuitton, DLF Emporio, New Delhi, India, in December 2016. In January 2017 after having just begun using one of the bags (Keepall 45 Monogram), I started having problems with the Vachetta Leather. At the time of selling, the 2 Male Sales Associates namely Hardik ** & Nikhil ** fully assured me that free After-Sales will be provided if there was absolutely any problem within 1 or 1 and a half years. But when I called them up, they refused to take my call, and when I visited the store, they showed me their true colours. Following my shocking experience at the abovementioned LV Store, I wrote to Mr. Neeraj **, Retail Head, LV India (not the Country Manager), for taking immediate action against the 2 Male Sales Associates and also to get my bag repaired.

I just purchased a purse on June 3rd 2017 and the front side stitch is coming off. I called customer service and was advise to take it the the nearest store. Needless to say I was not able to exchange it or return it. I was told to leave it since it had go through quality control. Being that you are known for the best quality and stitch I was expecting way more from you. I either get a different purse or get my money refunded or this will go on all my media. I did not even had a chance to use it!!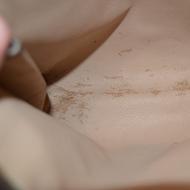 Over the years, I have purchased over 5 Louis Vuitton handbags. I have a make-up bag from them that began to deteriorate almost immediately. I did not contact Louis Vuitton until recently asking that they either repair or replace the bag. I wrote the president of the company and included photographs. Over 6 weeks have passed and I have not heard a word back. Expect to spend a lot for their product, but do not have any expectation that they will stand behind their overpriced product if you have a problem. Beware.
How do I know I can trust these reviews about Louis Vuitton?
792,868 reviews on ConsumerAffairs are verified.
We require contact information to ensure our reviewers are real.
We use intelligent software that helps us maintain the integrity of reviews.
Our moderators read all reviews to verify quality and helpfulness.
For more information about reviews on ConsumerAffairs.com please visit our FAQ.

I called and asked about an item that I really wanted for my birthday, and had wanted for couple of years. The woman at client services assured me that it would not be discontinued, even though it had low stock. I would have purchased the item right then had I known that it would be discontinued by now! However with her assurances I felt that I had time to wait at least one month which is exactly what I did. Now the item that I wanted for over two years is gone forever and discontinued. I hope you can understand my deep level of disappointment, especially when I could've purchased the item only a month ago. She should not have given assurances if she had no way of knowing they would be upheld. Now I will never have the item that I wanted, I feel robbed by her incompetence.

I am a big LV fan and so is my entire family. I have always enjoyed their handbags until one day, I got a defective bag! I assumed, given the price of $1700, that the customer service would be great. I was so wrong. I never knew how bad their return/exchange policy was until I started inquiring about my damaged handbag. I bought a Coach years ago (about $350 purse). It was wearing out so poorly that after 2 years, I walked into their store. They looked at it and offered to mail it in for $20 shipping cost. I got a callback a week later. They gave full refund (including the taxes). So, I am shocked that a luxury brand falls so short to other retailers. I just never knew. So, please keep in mind before you spend $1000s. If you find it's broken after 14 days, YOU ARE ON YOUR OWN! My bag: Girolata Damier Azur Canvas. The straps randomly unbuckles, dumping all the purse contents.

First and for most, I would first like to indicate that I've always purchased Louis Vuitton products and have always come to notice the immediate turn around in customer service when you buy a purse and return a purse. My recent experience was one that I will never forget and always remember before I ever purchase from this worthless and scamful brand, LV. I entered a Louis Vuitton store this past Mother's Day and purchased a brand that receives so much praise. Unfortunately my mother wasn't pleased with my decision making and asked me to exchange the purse for a different style.
Nine days later I entered the same exact store and requested to exchange the purse to an employee I found on the floor. Her immediate action was to take the purse and get the purse examined for damages I assumed. Unfortunately, the lady came back with a fierce attitude and told me that the purse had damage because it had been worn and wasn't in pristine condition. I thought to myself for a second and said, "I just purchased a bag for $2700 US dollars and it's already tearing apart?" I instantly requested to speak to the manager and was told that there was nothing he can do for me. Headquarters also backs up their store managers instantly, regardless of the situation or circumstances. Thankfully I purchased my bag on my credit card and indicated to my credit card services that I was just scammed. Don't be the next scammed victim! Gucci and Goyard have very nice things.

April 23 - ordered a Rosalie coin purse online. Order confirmed and shipped on April 25. Their website tracking link goes directly to a FedEx website, which shows the tracking number as invalid. I called Louis Vuitton customer service (1) and they advised they only ship with UPS. They advised that I check the tracking the next day to see progress. I keep tracking the package and last scan was April 26. Then no activities afterwards. By May 1st, still no activity on UPS website. I called UPS and they said they are not sure where the package is located and I have to call sender to open investigation. I called Louis Vuitton customer service (2) and reported the issue. They advised that they will open a file and investigate with UPS and it can take up to 14 days.
I asked them if I should order a replacement as the color I wanted was "discontinued" (what I was told by a rep there in January of 2017, so I purchased a different colour and then found it available for purchase in April 2017???). I don't want to not be able to get this coin purse. The rep said it's up to me. So I place a second order. Order confirmed and delivered the following week. When I inspected it, I noticed the lighter colour stitching bled over to the canvas side so I called them (3) to let them know the issue with this product. They advised me that the product is discontinued and I will only be able to return it for a refund, they are not able to do an exchange for me. I was frustrated, so I wanted to think about it.
The next week, 14 days after the original lost order file was opened, I did not hear from them, so I called the customer service (4) to follow up on the lost package. The rep advised that it takes up to 14 business days - it would have been nice to be informed about that when the rep opened the file for me. Then I asked about the stock and confirm that this product is discontinued. The rep advised that I am still able to do an exchange. She said they have stock in the system. Very frustrated at this point that I am given different information from different reps. She created an exchange order for me and sent me the label to return the product. I didn't trust anyone from that office by now so that night as I was browsing, I checked and the colour shows "sold out." I'm glad that I checked before sending the one I have back for an exchange.
I wait till the 14 business day mark and called customer service (5) again since they did not get in contact with me. I spoke to a rep who advised me that the 14 business days there should be a result, but it can take another 2 - 3 days for someone to take action. I do not know why they don't tell people the right information. They claim that UPS has not sent them any paperwork, but on the UPS tracking, the last update was "claim issued." Not pleased I called UPS to see if I can get some info. They advised that they sent Louis Vuitton all the paperwork two days prior to my call and the claim is closed. I called Louis Vuitton (6) again and advised them what I've learned.
I spoke to Cleveland this time and he wanted to brush me off initially and I told him that UPS has closed the file and resent all the paperwork they need to send them to close the claim. He put me on hold to verify with the department that handles claims and came back advising me that she spoke to the claims department and that they will issue the refund that day (May 18th). I asked if I will get a email notification. He said no. I asked if someone will call me. He said he will request for the claims department to call me once the refund is issued (by end of day). End of day, no call from them. May 19th morning, I called them (7) to follow up. Vanessa advised that it's the end of the 14 business day today and that someone will be in contact with me in the next few days with the result of the claim. I told her the story about the previous day's conversation/activity on this order and she said there are no notes and no refund showing for this order.
No results to the claim! I was furious at this time and asked to speak to Cleveland. She asked me for his extension. I have no idea what his extension is. I told her that she should look in the directory for his extension. She advised that there are over 100 reps working at the office. This does not makes sense! No one is accountable! She put me on hold and tried to locate Cleveland. She came back and said she will send a note to Cleveland to call me and hung up on me. That is completely unacceptable customer service. I am very certain that Cleveland will not call me back and I will have to call them again this afternoon about this. It has been nearly three weeks since this package is lost and they are giving me the runaround instead of doing what's right - giving me the refund! I will contact my credit card company today if they are not able to resolve the issue for me. Completely incompetent customer service reps!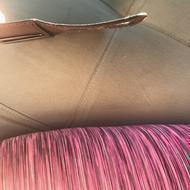 My 13-year-old saved her hard-earned money to buy me a Louis Vuitton phone case for my birthday April 20. Initially it attached fine. However a week later started lifting. Not to mention corner was bending in a strange way. I took it back to the Gardens Louis Vuitton store where it was purchased in Palm Beach Gardens to see if it could be replaced as it was only TWO WEEKS old and my iPhone 7 Plus would not properly stick to it not to mention the corner bending. I was told by the RUDE sales person (Female) that it's obviously worn (Got it two weeks ago) and cannot be replaced. Seriously for $330 I am ashamed my daughter used her hard earned cash to even buy this piece of junk. Going to return and stick to my $20 phone cases. What a joke for customer service and quality of product.

You would think that a luxury brand like Louis Vuitton would have good customer service, but sadly, it's not true. Recently, the lining in one of my bags started to rip and kept going, now the whole lining needs to be replaced. The closest store is about a 40 minute ride away. The purse is 5 years old, but my favorite! I called customer service to see if they could give me a ballpark figure on replacing the whole lining and I was told no, I would have to bring it in or mail it, they wouldn't quote me a price over the phone. I explained that the store was quite a drive away and if the lining is $1000 I probably would just get it repaired locally, not authentic, but if it was under $500 I would make the drive.
Well, Katrina got extremely rude to me and it sounded like she was reading off a script and kept repeating herself and wouldn't let me get a word in. Then when I asked to speak with a manager or someone above her she told me I could put a request in and someone would get back to me within 72 hrs. When I called her out on being rude to me and not letting me speak, she said, "well you're being rude to me and cutting me off too" Seriously??? This was my second experience with Louis Vuitton's HORRIBLE customer service, and unfortunately, I'm out! I should have learned my lesson 2 years ago when a salesperson at one of the stores was rude to me! I bought a wallet on vacation in Hawaii and had my initials embossed on it. When we got back from our trip, I took the wallet out and put my things in it and realized when I snapped it that it wasn't closing correctly. I brought it up to the closest store and showed them the wallet.
At first he told me I couldn't return it because my initials were on it. I kept telling him its defective. Finally, he conferred with someone else who agreed it was defective and agreed to exchange it. Then he tried to tell me I owed more money because the taxes were less in Hawaii than in CA and I had to pay the difference! What?? I need to pay because you sold me a defective wallet? Haven't I already given up enough of my time to deal with this! I refused to pay the difference on principal and finally he told me he figured it out so I wouldn't have to! (Did I mention I WAS NOT GOING TO!!) So frustrating to be treated like I had done something wrong. Never any apology for the inconvenience. Sorry Louis Vuitton, 2 strikes and your out! And please do something about your rude staff!!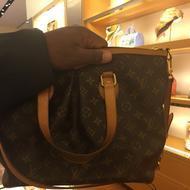 I have purchased several purses at Louis Vuitton Northpark Mall, Dallas, TX. One of my purses I noticed the piping had torn and the wire was hanging. I hardly carry the purse because I change the purses out often. I went to Northpark on 4/30/2017 to either have the purse repaired or exchanged and was told I would need to pay $180 + tax. The purse still looks new and in good condition, so it's not like I wore the purse down. I was surprised that they didn't offer to repair the bag for free or exchange it for equal value. I decided I would not buy another Louis Vuitton after experiencing the lack of customer service. I guess my business is valued there.

It is unfortunate that so many of you had a bad experience at LV. Customer service is a true driving factor for me that sometimes even the best product cannot overcome. I work hard for my money and won't spend it where that is not acknowledged and appreciated. This past Friday, I purchased a Sperone Damier backpack that I'd had my eye on for a few months. I did research and actually (briefly) considered purchasing a knock off. But I came to my senses and realized if you're going to get such a great piece, you should take the plunge and indulge yourself.
I went to the LV store in The Gardens Mall in Palm Beach Gardens, FL, and was immediately greeted by friendly Julia. While she went to get me some water, I was greeted by two other associates. When Julia returned, she was nothing but kind and friendly, and when she tried to sell me some additional items and I declined, she remained friendly and professional. The store was not exceptionally busy, but at no time did I observe anyone being rude or unprofessional in any way. Maybe those people were just rude, or they don't have a manager that demands quality customer service, but I had no issues with either my product or my store.

On 2/14/17 evening, my husband and I purchased a handbag in your store. At checkout time, we were told the option for hot stamping, at that time, would take about 45 minutes so we decided to come back to get this done at a later time. We were told to come back anytime, and that it would only take 10 minutes to do. On 2/19 morning, we drove back to your store to get the hot stamping done. To our surprise, we were told we had to leave the bag and the person who could hot stamp was not working on weekends, and that I should call next time before I come.
On 2/25 at noon, I called Santa Monica 3rd St Promenade Store, and spoke to someone who was very unprofessional, put me on hold right away before asking me what I needed which resulted her in putting me on hold 3 more times after that, a total conversation of 30 minutes. I specifically called to make sure someone was there today to do the hot stamping. She then proceeded to tell me I would have to leave my bag in the store for about 3 days, yet again I'm being told something different. Then she put me on hold again to check on the hot stamp specialist and was told the person would be there Friday 2/25 until 7 PM. I was asked what time I would come and I responded between 6:30-7:00 PM. I had to leave work early, arrived at Louis Vuitton at 6:15 PM this evening, all this to be told the hot stamp person was only there in the morning that day and they had nobody who could do it.
This is absolutely ridiculous customer service. Now I think back about my experience when I first walked in, where this guy barely greeted us, showed us the 3 bags I requested to see and walked away and never came back to check up on us. The reps who work at that location (with the exception of Erika) make it very uncomfortable to go to this specific store. Do yourself a favor and go to another store. Or better yet, purchase your bag in Europe where it is much cheaper (at least right now). I ended up returning the bag on my third attempt at getting the hot stamping done, as it was my third time in the store and you could not assist me for the third time in 10 days.

I received a beautiful, dark brown Mahina Hobo handbag as a gift from a friend a few months ago. The bag is gorgeous, in excellent condition; however, after a few wears and (when I'm not wearing it the bag is stored in my closet in a duster bag) the handles on the bag started to change color as if the leather was breaking down. Another girlfriend of mine indicated that she had a similar issue with her Bottega and Louis Vuitton handbags she had received as a gift and both stores exchanged the bag for her without issue. With that in mind, I went to the Louis Vuitton store at the Town Center in Boca Raton to see if my issue could be resolved. I was greeted by a gentleman. I explained my issue and showed him the bag. He stated that damage occurred because the bag was exposed to humidity, which was not the case with my bag since I had only wore it several times and had stored it in the duster bag when I wasn't wearing it.
I asked him how they would be able to resolve my issue. He indicated that I would need the purchaser's information or receipt in order to replace the bag. I told him that I don't know where the purchased was purchased since it was given to me as a gift several months ago. He indicated without that information they would be unable to assist me and suggested that I could pay to have the handles replaced. I then explained to him about my girlfriend who had the same issue several months ago (with two bags one Louis Vuitton and one Bottega) and that both stores had exchanged the bags without that information and asked why had the policy changed with my same issue. I have another Louis Vuitton bag at home and a wallet, and the reason myself, as well as other Louis Vuitton customers, spend money on this brand is supposed to be because of its "excellent" quality.
Now when I have an issue I'm being asked to pay to repair damage to the bag that had nothing to do with or the natural wear and tear of the bag. The gentleman then walked to back because he didn't even know the name of the handbag (which is disappointing because as an employee he should be familiar with all of the merchandise). When he returned he changed his statement further stating that even with the purchase information they would only be able to replace the handles; although he had initially stated that they would replace the bag. Furthermore, when I provided him the name of the bag, he had the nerve to tell me that I was wrong, when I know exactly what bag I had because I had been wanting this particular bag for a while before my girlfriend gave it to me.
After leaving the store I contacted the customer service to file a complaint about the inconsistency in store policy and to complain about the employee's lack of knowledge of the merchandise and they were also; unfortunately, extremely unhelpful and even more difficult. The customer service representative that took my complaint asked me again for the original purchaser's name which I obviously didn't have since it was given to me as a gift and since I had no way of knowing where she got the bag from and I thought that it would be rude to ask, I told her that I could provide her my girlfriend's name but I don't know where she purchased the bag and asked again why I was being asked all of this information when my girlfriend did not have to go through this interrogation.
She further stated that after speaking with the store manager the same option that the associate had given me and further indicated that once they received "the purchaser's information" the bag would have to be sent to have a quality check performed (God knows how long that would take) or that I could simply get the handles replaced since it was in excellent condition. I again asked her why I was being asked all of these questions, and why was I being treated differently than my friend had been with the exact same issue. I am also disgusted at the employees suggestion that the bag had been exposed to humidity, when I know that was not the case since I had rarely worn the bag and had taken extra care to make sure that it remained in excellent condition.
I am extremely disappointed at the quality of customer service I received from both the store, the customer service line, and the store manager; the inconsistencies in store policy from person to person, and the refusal of the store to appropriately resolve my issue with the bag's degradation. The bag is supposed to be an investment. I did my part by taking proper care of the bag and am appalled at the lack of care that the Louis Vuitton staff had when I came to them with my issue. I will NEVER be purchasing another Louis Vuitton bag and will definitely tell all of my friends and family about this disappointing experience and highly recommend that they spend their money on other designer labels.

I Recently walked into a Louis Vuitton in Bloomingdale's on the corner of 59th and 3rd. I was coming in for some solutions for a had bag that I purchased my wife 3 months ago that dye had spilled on that morning. Not only did I not get any solutions the manager was speaking down to me in a condescending manner. We invest so much money in this product of luxury and it is amazing how nothing can be done for you. I was told "sorry but we cannot do anything for this bag" and when I asked for a solution I was told "buy another bag and throw that one out". The manager said we cannot fix or replace this bag, it's too expensive to take apart and reattach a new component. I'm like what??
Whether it's expensive or not is for the customer to decided. There should be a in warranty service and a out of warranty service for bags especially on new bag that are still being sold. not only am I disgusted with the service I don't think I will be referring any friends and family to this company. I will miss your products but it's not worth the disappointment or heartache.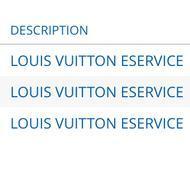 Louis Vuitton charged my credit card 3 times, then refused to send my item. They would not even call my bank to verify the charges or fix them. It was their own "global maintenance computer issue" and Customer service was incredibly rude to me. This company apparently does not need customers, I guess it's b/c their products are so overpriced. I ultimately received an email stating they are "unable to accept my order" despite having "Accepted my MONEY".

Ordered Louis Vuitton Neverfull. Arrived with damaged strap, and exposed stitching on corner of bag. Requested exchange. Never updated as to how long. Simply received an email the day before delivery. Second bag arrived. Wonky stitching beside buckle. Second bag's box damaged, no receipts, no exchange form, nothing. Emailed complaint. No reply. So called the following day. Told it took 48 hours for someone to respond but the email was tagged to my account. Anyway proceeded and asked why bags were in such bad quality. Couldn't finish my sentence and Danielle kept cutting me off, talking over me. I asked her again why LV bags were in such quality, she said she couldn't answer me. I told her that I had to take two days off work and all the inconvenience they have caused, and she had the audacity to say, "I don't understand what it is that I can do for you, I can't do anything for you!!"
Hated the way I was treated then asked for refund. They won't refund straight away!!! I've paid 14 days ago, no bag, out of money. Complained about that and she still kept talking over me and when I pointed this out she then decided when I was able to speak. Because of her poor attitude I will not be buying from LV again. Poor quality bags and poor customer service. They do nothing to make the situation better. They are so snotty!!! First and last experience with LV.

I purchased a pair of Wellington boots. Within the first year it hurt me so much on my ankles, I took them off with help of my sister and I got a cramp. I was in so much pain. I wore them a few times after that. Again with help of someone taking them off, I had so much pain on the lower bit of my leg and happened to have cramps. Since then it has been continuous.
I sent them back to be checked but they said there is no fault. They are so rude to you over the phone, their customer service advisors are not trained to speak to customers. They are such horrible people who will never help you with your query unless purchasing from them. I have been a customer of Louis Vuitton as well as my family But I will never purchase from them again.
I have been put Off wearing my boots which cost me £265. They look as though they are new. I really dislike this company they did. It assist me at all. How can they say there isn't a fault yet am in pain every time I wear them. I have spoken to a member of staff at citizens advice bureau and I will now take this further. Until I win my case. I will not let this go now especially after the rude staff have made me feel so low.

Bought cuff bracelet for my wife. It was too small. Followed return process and sent it back. The item was returned to me and they said it had too many scratches to be resold. My wife tried it on and it was only out of its box for less than 5 minutes. They say they have pictures of the damage but refuse to send me copies. The bracelet has no visible damage. I am denying the charge and sending a demand letter for copies of the pictures, which I am sure they don't have.

My husband bought me a purse for Christmas, first, and I would say the last of Louis Vuitton! I showed my special gift to my family and friends but I wanted different designs so I went back to exchange it. My sales associate said she can't take it because had been used. I was furious and upset for the accusation of word used. I said "show me what is wrong?!" She said "maybe if the lotion you used in your hands the color of handles changed the color," and she said for the wallet has been used! Still upset over the statement which I never used it. She said "the wallet when you open has bubbles." I was going insane what I was hearing! $700 wallet can create bubbles less than 2 weeks. Ridiculous, insane, what is wrong? I paid $2800 for a crappy quality that can't last in closed, and they don't stand by their product! This is rip off! How come they don't get a big lawsuit against them! So bad experience? They make you go insane.
Please someone do something about this unfair and overrated brand that treats customers like trash. We pay for the product and they should stand by their product period... Or maybe they sold me a defected or used one I don't know. My sales her name is Marissa **, went upstairs and came back and handle it big yellow shooing bag to me. Any retail store would be responsible for their product. We are talking high price things, is there justice! The worst experience that I ever lived for something that I never will be able to afford it anymore.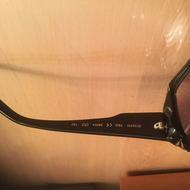 LV Hortensia sunglasses. I really like them. I got them at Christmas night 2016. After a month the temples are too open and I strongly believe that the clerk did a mistake and put in the box the sample ones. I went to exchange them on January 21 at Montreal store and the 30 days grace period has expired, and they can't do nothing... How is possible that a merchandise of such brand doesn't stay behind their quality of their products? Not even a month... I'm very disappointed and until now I can't believe how this brand has survived that long with products of poor quality that after a month is not good. I expected that from a dollar store, and I never been disappointed with a dollar store product as I'm from LV. I really thought that was a brand that respect their own reputation and respect their client. They have the worst customer service policies in the retail store. What a shame LV... Never again!!
I don't recommend their product after reading this site, except I read too late. If you are planning to buy one of their product be informed. They are very kind when they are selling their product. After 30 days they are the worst after sale policies in the industry. They leave you with a really bad product in your hands and immensely disappointed! I'm still waiting for the store director to contact me...

I bought my daughter a key fob for Christmas. Her boyfriend bought her the same one. Went to the Louis Vuitton store in Boston and was told I could only have a merchandise credit. I was also high pressured into buying a bag at the time as well. I bought online in early December, so I was much too late for their ridiculous, unreasonable return policy, which is 14 days! 14 days from the date of purchase. Many stores offer a Christmas return policy until January 31. Louis Vuitton you have lost me, as well as my daughter as customers! Never again will I step into one of your stores. This is a horrible way to treat a customer! Shame on you!

I purchased the Louis Vuitton Artsy for someone in 2013. 4 years later it's in excellent condition. Most of the LV bags you should not allow it to have direct contact with your underarm deodorant while carrying it on your shoulder. Make certain to have on short or long sleeves. NOT sleeveless... This causes rips on the top of the bag from your deodorant. Hope this is helpful.

I purchased a small Louis Vuitton carry on bag for the plane back in March of 2015, and a few weeks ago found a small tear in the leather. When looking closer at the rip, you can see where a piece of the metal and plastic hardware had poked through the leather. I took the bag to my local store, where I literally spend thousands each year, and I had to argue with them to even consider looking at the bag. They then sent the bag away to California and after 2 weeks I was emailed and told the bag could not be repaired and there was nothing they could do. This is the worst customer service I have ever experiences from a luxury brand and would not buy another thing from their line again. I believe buyers should beware.

I bought a men's wallet for my brother for Christmas gift. My brother transfer all his credit cards and money into a new LV men's wallet. After put the wallet into his pocket pants, he say is "Too big. Can I go exchange for a smaller size." He transfer all credit cards and money back to his old wallet. The salesperson say that I have 90 days for exchange. I went back to Saks Fifth Avenue Louis Vuitton store in New Orleans LA. to exchange for smaller size. The manager of the store say that we wasn't able to exchange because is already being used. I'm asking the manager of LV store for exchange and guarantee policy. The manager answer "We don't guarantee anything". I say to the manager of the Store: "I pay $ 500.00 for a piece of trash". The manager say "Take your trash and go". The manager having a very bad customer service. I say to the manager that, "Wal-Mart having a better exchange, guarantee and customer service than Louis Vuitton".

This company is absolutely DISGUSTING. They sell bags and products that are made from CROCODILE SKIN. You yourself are a disgusting company and if you purchase their items you're a disgusting and horrific human being as well. How bout I shove a rod down the back of a human and sell some human skin bags? So horrible. Anyone who does this to an innocent CREATURE for MONEY is going to hell. LOUIS VUITTON IS A SELFISH DISGUSTING COMPANY. STOP GIVING THEM YOUR MONEY, FOOLS.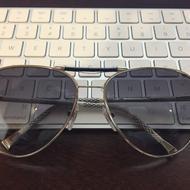 I purchased Conspiration Pilote Canvas sunglasses from Louis Vuitton store. After carefully wearing little more than 100 times center bar canvas leather broke and fell out. Went to LV store for repair but person in charge of repair said they do not have manual to fix leather part. She suggested I go to third party repair shop and fix it there but also said Louis Vuitton does not spare parts. What the **!!!
I end up calling LV customer service advisor (Tiffany) but they could not help because they are only allowed to repair functional parts. I asked if there is any other alternatives but she said could either keep it as is or throw it away. Nothing they can do for any nonfunctional part of sunglasses. I am going to end up throwing away now over $600 sunglasses because of less than $10 parts.

Louis Vuitton exchange and refund policies suck. They wouldn't exchange a refill perfume I purchased on their website just because simply I unwrapped the plastic cover from the box. Very disappointing that LV's client services and exchange policies don't meet the standard of the name brand.

Me and my girlfriend were out with friends one night. Drinking and having a good time, when a friend of mine (boy) mentioned a Louis Vuitton purse for his mom. My girlfriend responded by saying she wished he was her boyfriend. Real hilarious right? I went into their store to look at bags. I couldn't believe the price tag. They must sell their purses with thousands of dollars of gold inside to ask for such crazy prices. I proceeded to see a doctor. Not because I was shocked about the price, but to sell one of my kidneys. After the operation and the weeks of painful recovery, I went in to finally purchase the bag of her dreams. It turned out I still did not have enough money. I decided to sell my car, a 2005 Ford Focus ZX4 ST. It was a wonderful vehicle, but nothing compared to my girlfriend's happiness. I finally got her this purse, AND SHE DIDN'T LIKE IT.
Louis Vuitton Company Profile
Company Name:

Louis Vuitton

Website:

http://www.louisvuitton.com/