Consumer Reviews and Complaints

Went to Kay Jewelers to have my grandma's ring cleaned and check if diamonds were real. The sales associate showed me that there was a loose diamond in the ring. Wasn't secured and loose. He then told me it's not a good thing. I asked if it's secured enough. He said yes, and went to clean it in the clean machine and put it in a ring box. I came home to inspect it in the box and I noticed a diamond is missing. The sales associate never told me there weren't any missing just one was loose. I have reasons to believe the cleaning machine made the diamond fall out. This ring was my grandmother's and she's passed on since July 9, 2017.

I recently got engaged, however my Fiancé wanted me to be able to pick out a ring because I'm pretty particular. Due to Kay Jewelers name being pretty popular, I decided to look there. I'm a young person but have always been very responsible with my credit, so I have a pretty good credit score, so I applied for credit with their credit program to be able to get the ring of my dreams. I got approved right away, and I got an email with the credit card #, a letter saying that I could use the store right away, etc, and they were also having a sale on the ring that I had picked out, so I bought it right away with the credit that I was approved for. The item processed and I got an order confirmation. Their credit program also made me put 20% down on the ring, which was taken out of my bank account. The next day, however, I got an email that my order had been cancelled with no other information.
After waiting for half an hour to try to get ahold of a customer service rep, the rep told me that it was because I had put in my Fiancé's employment information (I'm a full time student) even though it asked for the HOUSEHOLD income, and so my application had been initially approved, but they looked over the application (the one that I had already been approved for) had been rejected and that they couldn't do anything unless I came into a store.
I explained that the closest store to me was over 2 hours away, but I could kindly fax any information that they needed directly to the correct department so they could confirm his income and that we lived together, and stated the fact that the reason that I ordered the ring online was because I lived so far away, and after arguing for awhile, the customer service rep said that they couldn't do anything for me. I ordered from Zales today (they approved me right away for a higher limit with better financing) so hopefully, that will work out better than Kay. I will never do business with this company again.

So, my fiance bought me the two sapphire and diamond ring from Kay's at our local store. Most beautiful ring I could have imagined. The day he went in the sales rep tried her hardest to find the two blue diamond and diamond ring I had noted I liked to my fiance but they were no longer selling this ring but was still on the site. Props to her trying. Now, I have always worn a 5& 1/2 because I have skinny fingers but my knuckles are wide. He had it sized at 5&1/2 before proposing. After about a month I finally worked up the courage to take it off and have it taken down to a 5 because it was too loose and I didn't want to lose it. They told us two weeks or less. He has called a few times and it was still out. The last he spoke with someone they said they would call to have it rushed, which they did.
When he call today 8/4 they said it came back but they had to send it back out because they were not satisfied with it. He hung up with them and told me the news. I said, um, well shouldn't I be the one who has to be satisfied with it? So I called and asked why on earth they would send it back without letting me or him know number on and why are they the ones who decide if they are satisfied with it? Here it came back with a side diamond missing! I said "so not only do I have to wait longer but you're sending it back to the same person to not only fix the problem he created but who doesn't double check his quality of work?" I then asked "how it takes two weeks with this jeweler when the store three doors down can do it within a day." She tells me their jeweler deals with 12 other stores and that he does the orders as they come in.
I then say "well how long do I have to wait now because that ring doesn't belong to you or that jeweler it belongs to me and on my finger." She said "we put a rush on it he should get it tomorrow and have it back to us by Tuesday 8/8." So, I made a Facebook post and have had several close friends reply telling me their horror stories, so I quickly took to the internet and found so many, many more. This ring was not cheap either somewhere around $2800. It's one of the most beautiful rings I've ever seen and well he chose this ring for me and I can't even wear it. I know they said this jeweler is based out of WV, but I really don't trust he will do a good job. How can this company still be in business with so many, many horrible stories like mine or even worse? Why can't something be done about this company ripping people off??

I've bought an necklace, earrings, and bracelet from Kay's for someone. They went on vacation. So I said there's no need for it. I took the jewelry back to get a refund. Why am I getting the runaround about my refund. Go tell me they could send it in the mail. But it'll take ten business days. Or I can come in the afternoon after they've made some money. So I give them two days to make so money. They still haven't made no money. What kind of business is this?

My husband purchased me the 5/8 ever us band to go with my diamond he had already purchased. It was expected to be here by 6/16/17 which it was. I have the ring 14 days and I noticed a diamond was missing in the ring, mind you this is a 1149.00 Diamond ring. I took the ring into Kay's for the man to look at it there. He did in fact look at it, the ring had to be sent off. They don't have that large size diamond in the ring in that style ring I was told. I was asked if I wanted one made or wanted that one repaired, after he further inspected the diamond ring he found a second diamond lose and advised me Not to wear the ring.
So here I sit with a diamond I can't wear. The other one won't be in before 47 days, he put it on rush which it hardly ever comes in early, promise day is 7/28/17. To me that is BS, why does it take so long? It doesn't take that long for them to bill you and they want their payment, I am very very disappointed with Kay Jewelers. This is going to be the last purchase made there, there will be no more, we will be taking our business elsewhere. I am so upset I want my ring but seems it's not even going to be here before leaving for vacation so I don't have it to wear. I Feel they can do better than what they are doing.
How do I know I can trust these reviews about Kay Jewelers?
884,672 reviews on ConsumerAffairs are verified.
We require contact information to ensure our reviewers are real.
We use intelligent software that helps us maintain the integrity of reviews.
Our moderators read all reviews to verify quality and helpfulness.
For more information about reviews on ConsumerAffairs.com please visit our FAQ.

My fiance purchased an engagement ring for me on a Friday. By the next Monday I heard the main diamond moving. I didn't think anything of it because he literally just bought the ring. By Wednesday, the noise was louder. When I took the ring in, the woman working the counter told me that there is nothing wrong with it. I shook the ring and told her to listen to the noise. She proceeded to tell me that the diamonds usually do not get loose until a year into wearing them. After I insisted she look at it, she discovered that they put the bracket on the wrong way and the diamond was barely hanging on. I had the ring less than a week and had to give it up to them to fix.
They shipped it out and claimed it was on rush order to be fixed. Almost two weeks later, I am still waiting for news on my ring. Every time I call they are rude and they do not give me any information. What kind of company sells products before checking the product, then proceeds to belittle the customer, then continues to withhold information and does not do their job. Moral of the story, I WILL NEVER BUY ANYTHING HERE AGAIN.

My husband bought me a diamond ring. I've had it expected couple times (every 6 months). March 2016 inspection, I was told they're all snug, 3 weeks later, the biggest diamond fell off. They said it will be replaced with my warranty, gave me promise date of June 23rd. I patiently waited til that date, and never heard back from them. When I called the store, I was just told "Oh, it can take up to 3 months." I requested that they check on it and give me a follow-up.
Couple days passed, no calls, so I called back just to be told "It's still in the diamond room waiting for a stone, please wait full 3 months." -- And that leads me to today. I've waited for 3 months. I called back and was told there was still "no matching diamond that is of equal value to my old one" -- which I can't honestly believe for a big diamond store not to have in 3 months. Then I was told "It's not really 3-month wait, it's 93 business days" -- I think they just want me to shut up for full 5 months and keep waiting for a stone that who knows would ever come. Then I will miss the September inspection because they have the ring which will void further warranty. DO NOT BUY AT KAY'S!

I would like the share my most recent experience with Kay Jewelers. Here's a little background. I lost my bracelet which I had repaired twice, not even a week after I picked it up for the second time it broke again. Resulting in losing the bracelet outside in the street. At first, the store said they would not replace it. I wrote to their company, let them know about my lost and after they investigated and since my bracelet was just recently repaired, they stood by their guaranty repairs and replaced my lost bracelet (because it wasn't properly repaired). I am extremely grateful for all the efforts made by the company and understanding my loss and replacing my favorite bracelet. Kay Jewelers really made me an exceptionally happy customer.

I purchased a ring for my fiance in November last year. Working with the company has been a pain ever since as we have had many, many problems. The ring we bought was a beautiful Neil Lane two toned (white gold/rose gold) intertwined band. We sent it off with Kay's to be sized. It came back with the rose gold barely visible on the band. We sent it back again as they said "cleaning product" was left on, making it look that way. The second time we got it back, it was even worse. There was absolutely no rose gold left visible on the band. They said oh, we will make you a new one in your size that it would take about 2 months. We said okay. We waited the two months, went back and got "oh it's not ready yet, it should be done in about two more weeks."
Came back in two weeks and they still did not have the ring. They said THEY DIDN'T KNOW WHAT WAS GOING ON WITH IT!!! So they took the display one they had in the case and said we will give you this one, we just have to send it off to get it sized for you, it will take two more weeks. So by this point she had already gone almost four months without being able to wear her ring or even have it and for absolutely nothing because they ended up just giving us the DISPLAY one. So, in the end we got the ring but it lost much of its value to us as it was not the same ring I proposed with and never could be.
This whole time I have been making payments every single month for seven months even though we didn't even have the ring and went to pay it off this month and they said I still owe 600 more dollars when I should have only owed 200 more. I've been paying them in person in cash every month, obviously a big mistake. They said I had only made four payments total when I know for a fact I've made more than that but no way to prove it since I paid in cash. I am done with this company. It has been nothing but a nightmare. Please do not shop here!

We purchased our ring on 1/11/15 and had purchase their extra insurance. First time I take it for inspection was in June 2015 and had one of the side stones replaced; second inspection in Sept 2016, cleaned and all good. I missed my 6 month inspection, which would have been in March of 2017. This month when I take it for inspection in June 2017, same side stone that has fallen is NOT covered. Reason: I missed my 6 month inspection by 3 months. I called their customer service line with a rep and later with a supervisor named Alex. He kept bringing up the 6 month review that I missed. The fact that the first stone had fallen off in less than 6 months ago from my purchase date does NOT mean anything. Last time I am doing any business with Kay!!! Very little customer service!!!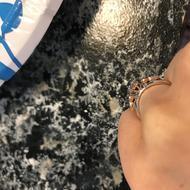 Tried to submit a negative review on the Kay's website but it won't let me unless I rate the product good, NO CHANCE! We saw a bridal set online, so went to the Martinsburg store to see if they had it and view the other selections, but the woman serving us was full of attitude and forcibly handing me rings to try on that I did not like or ask to try. She then asked for my ring size which I didn't know and she scowled before having to get the ring measuring tool out and said "you're probably a 5 they look chunky". CHUNKY??
When we asked about ordering it to store she said she needed us to pay right away and when we asked if we would be able to return to store if we didn't like it, she said "not if you order it online, only if you order it today". As soon as we said we would just order online if we decide on that set since we didn't live nearby, she walked off without saying anything and moved on to the next customer without helping us to look at any other choices so we just left.
After ordering online it took FOREVER to get the ring delivered, almost a month, even though they say "ships in 2 business days when ready". And when we finally got it, it was nothing like the picture. We did wonder why there was no image of the ring from the side view on the website, now we know why. It was very cheaply made and looks like it was thrown together with bits stuck on as afterthoughts. The wedding band in the set was so cheap I wouldn't have even paid $50 for it, never mind over a $1000.
When we returned the rings, the gentleman who served us redeemed the store and was super nice, but the first woman was also working the same day and we saw her being super rude to other customers too. Just thankful she didn't have to do our return. Terrible customer service, and the jewelry is not worth a fraction of what they are charging! Stay away from this company, every nightmare begins with Kay!

Don't give me a "promise date" if you really mean, "we don't promise to meet this date." It has been a week since the promise date has come and gone. When my boyfriend called to follow up, the store the ring was being shipped too had no idea what he was talking about. He called the store he bought the ring from, and they gave him attitude as if he was a bother. They finally told him the warehouse was backed up on resizing and it would be another few days. Not to mention when they actually gave him the slip with the promise date, the sales associate even said to him, "It probably won't be ready by then, give it a few days after." Why bother giving that day as the promise date then? And it's not a few days later. It has been a week and they still have not received it. I can't imagine if he had planned something for a trip we had coming up and didn't receive the ring in time. Shame on Kay.

Kay Jewelers not only sells defective engagement rings, but the Omaha, NE Westroads Kay Jewelers (Store #1851) provides terrible customer service. We have owned the engagement ring for LESS THAN a year and have had MORE THAN 5 loose/missing stones already. I have worked with MULTIPLE sales representatives and have been extremely disappointed by the lack of concern or empathy displayed by each of them and I've made many visits to the store (unfortunately).
We purchased the certified engagement ring in August 2016 and by December 2016 it had been in the shop multiple times first a loose stone and less than a week later, a missing stone, and then another loose stone. During the first four months that I owned the ring, I was only able to wear it about 2.5 weeks because it was in the shop the rest of the time. We never did receive any empathy and when we asked about possible solutions, they continued to say there is nothing we can do, you are past 90 days.
In addition to issues with the engagement ring, we had them order the matching wedding band. Upon arrival, it did not match. The stones on the band were clearly much smaller than the stones along the engagement band. To make matters worse, the representatives tried to convince us that the stones were same size (probably just to get a sale) but when we asked them to measure the stones, it proved the stones were in fact significantly smaller. After multiple trips to Kay Jewelers with no acceptable solution, we ended up finding a wedding band from Helzberg (great store and wonderful customer service). We attempted to have the ring cleaned June 2017 and went into Helzberg. Upon inspection, they found a loose stone on the engagement band. We immediately went to Kay Jewelers #1851 and asked to have it cleaned.
They took the ring and inspected it under the microscope. Less than thirty seconds later she said, "It looks good, no loose stones so give me a few minutes while I clean it". We were so shocked that she did not do her job adequately and questioned her by saying "Really". She continued to stand by her decision that the ring was fine and didn't even offer to take another look at it to be sure. Finally, we told her that Helzberg discovered the loose stone and personally showed it to us -- and that this wasn't the first time in less than a year that we've had issues with ring.
Her actual response was "Well, it's not my fault (with her hand on her hip)". There was no "I'm sorry" or "This is terrible, let me see what I can do to help". In fact, she never did apologize or express even an ounce of empathy and I walked out of the store leaving my husband to deal with the situation. They ended up finding TWO loose stones and the ring was sent off to be fixed once again. It's a good thing we bought a silicone ring because I'm not sure I'll ever get to wear my wedding ring for more than two consecutive months.

At first, we had a great experience with an employee named Austin who was very personable and respectful. (I would have rated it a 5 had he been there today because I'm sure I would have been treated better.) In fact, we went back and bought a second piece of jewelry within a month from him. He even remembered us. However, when he was on vacation, and we went to pick up a resized piece of jewelry, the manager (I guess), was extremely rude as was another lady with him. I wish we had gotten their names. It's a shame, because the two of them ruined the good feeling we had going to the store previously. Customer service is everything. I would have bought more jewelry there, but we will be going somewhere else now where they give you personal attention and are respectful. We will shop at Mountz or Littman completely now where they showed us personal attention and are always respectful.

Diamond princess cut engagement ring - Diamond fell out of setting and was lost... my husband paid for extra protection insurance plan. And they would not replace the diamond. Gave us some story it was only good on the metal and we didn't have it examined every six months. We was never told we had to have our jewelry examined every six months for insurance to be good... they are scammers and don't honor the warranty and extra insurance my husband paid for on my jewelry. They also said extra insurance my husband paid for was not on the stone. WTH kind of business is this. A lousy one for sure. We will never buy or send anyone to Kay Jewelers... biggest rip off business I know is Kay Jewelers.

We bought my wedding an engagement rings from JB Robinson. Later bought by Kay Jewelers. Over 26 years, kept up I inspections mostly 1-2 times per year. Two years ago, they certified the diamond was fine, but we knew the shank was thinning. Two months later, the shank broke. Took it off and put it away until we could afford to fix it. Finally take in for 25th anniversary. The diamond is chipped! NO warranty to cover it! So upset! We have bought many things over the years, nothing overly expensive. Not a jewelry kind of person! There is no give on their part to make it right!

Store Location: Springfield Town Center, 6809 Springfield Mall, Springfield, Virginia. I am not a fan of bad review but I am writing this because I was told by the district manager of Kay Jewelers that this is the first time he is hearing about this type of complaint, in spite of numerous reviews everywhere including "Yelp" and "Consumer Reports". Apparently, it was my fault for keeping my mouth shut and just letting this store continue to harass and insult the customers. The staff members including the manager will be nice ONLY if you buy an item. If you go there just to look around and decided to buy later, they get very upset and start give you an attitude. Also, after you purchase an item including an ESP (extended service plan), they will make sure you do not return to get any work done. They get very annoyed when they have to send out a ring for resizing or Rhodium Plating or if they need to send out any watch for fixing.
Also, when an item comes back to the store after the work gets done, the store associates including the manager will claim that someone calls the customer to pick up the item; whereas they never call the customers. I have had this problem every time I have sent my ring for work. The store will never call me to let me know that the ring has arrived. On October 21, 2016, I have purchased one Movado and one Citizen watch from this location. Surprisingly, when the daylight saving started around March 12, 2017 the Citizen watch did not update the time automatically so I ended up calling Citizen tech support. While the tech support stated to correct the time, he notice that the power reserve level was between 1 and 2. Apparently, the time can't be fixed with low power reserve level. So, he advised me to leave the watch under bright light for 72 hours and call back once the it reaches level 4.
When I called back 72 hours later, I told the tech support that the power reserve level did not change and it is still showing between level 1 and 2. The tech support advised me that the battery was bad. Hmmm, now, how can the battery go bad when the watch was less than 5 months old. On March 26, 2017 I took the watch to this location. As always the staff member was not too happy about the work order. I tried to keep the tension at a minimal level by joking around with her. It made her laugh but she was still pissed about the work order. Finally, she completed a yellow ticket and wrote the following works needed to be done. 1. Date not change. 2. Battery range low; 3. Day wrong and 4. Buff Band; and put an estimated date of deliver, May 5, 2017. Due to my past experience with this location, on around the end of April I called the store to check on the status of the work order.
The store associate was very upset because I called before May 5, 2017. I told her that I am just checking in case if the watch came in early. She advised me that it did not. Unfortunately, I did not take the name of the person I spoke with and now I have no proof. On May 6, 2017 I called again and this time I spoke with **. She put me on hold for 5 to 6 minutes and said the watch did not come and she will ask the manager to contact the vendor on Monday (May 8, 2017) to check on the work order. On Monday, May 8, 2017, I called Kay and **, the store manager confirmed that the watch has been sitting in the store since April 21st, 2017. As always, no one bother to call but according to ** someone from the store called me to pick up the watch. When I told him that no one called me, he insisted that I was lying. I told him to find out who called and what time and he refused to do that.
And the problem continued. Apparently, the watch came back without fixing any of the issues listed in the work order. The battery reserve level was still between 1 and 2; the watch still showing the incorrect day and date; and the band was never buffed. When I asked **, "Can you please check why the vendor did not fix the issues listed in the work order." He simply refused and said since the watch has been sitting in the store drawer for over a week, the battery died and now the battery level is 2! Then he said, he will keep the watch under the light until the closing of the store, and hopefully it will charge. He promised to call me around 9 pm on the same day to let me know the status of the battery. Of course, as always he did not called me. Next morning when I called, he said the battery is now in level 2. I told him that yesterday you told me that it was in level 2 and now you are saying it is still in level 2?
He started to argue and said "No yesterday, I said it was in level 1". I knew he was going to pull a stunt like this, so I showed him proof of what he told yesterday is completely different from what he is saying today. He was upset about my proof because he was caught red-handed, he said he will not work on this watch anymore and asked me to pick up the broken watch from the store. This is when I called Kay's customer service and they advised me to contact the district manager. When I talked to the district manager and told him what is going on with this store and the store associates, district manager was surprised and said this is the first time he has heard about this type of complaint.
On May 10, 2017, the district manager took over the watch issue and started to correct the problem. Over two months later, on May 22, 2017 I got a call from the store saying the watch was ready to pick up and all work has been completed. When I went to pick up the watch, I have noticed that they still did not buff the band and when I showed that to **, the store manager, he said we can send it again. Apparently, it wasn't his problem that the vendor did not fully complete the work order. ** simply refused to contact the vendor to inquire why they keep ignoring the work order. At this stage, I just took the watch and left the store.
The next day I have noticed that the time was not working properly and the date stopped changing. Now I am really confused as to whether to take it back to this store or just throw away the watch. Kay Jewelers was never apologetic about the problem I have faced at this location. Their motto is that it is not their problem if a customer faces any issued with their products. Their job is only to sell.

Have bought from Kay for many years. Always purchased the extra protection as explained by store manager at Mercer Mall, Princeton WV. They say, "Your stones are covered if you purchase if you have inspected every 6 months." Read the fine print!!!

Every single customer service person could not answer my question regarding their website. I called the CS line twice, and once was told I would get an update from IT... A week later, there is no update even though I called... AGAIN. Secondly, the online chat CS representatives were not helpful and told me that I needed to call the line again. I go into the store, and the manager couldn't help me and tried to up-sale me four times what I needed. One CS representative told me my minimum down was removed, another told me I had to put down 20%. Another told me over a year ago he could remove it. The other told me it was removed. It's a bunch of crap, and then they tried to make me pay shipping. The website has not worked two years in a row, and this has been the most awful experience. Stay AWAY FROM KAY, JARED AND ANY OTHER STERLINGS OWNED JEWELERS!!! Mother's Day ruined two years in a row. I won't trust them again.

Wow, I really wish I would have read all of these horrible reviews before getting involved at all with Kay's, and yes as many have stated before you will be sorry if you deal this company, as I am now. My nightmare has to do with the Outlet and started in 2014 when I decided to get a custom band, and off and on from 2015 until recently. I have not written many reviews and at that a poor review before, but feel compelled to do so this time. This company really needs to re-evaluate its business model, structure, and possible slogan to "every cry begins with Kay."
I had a custom band created for a ring that did not come as part of a bridal set. The original designer, nor the salesperson never asked for my original ring to create the mold that would match the "bridal set" (although you would think this is common sense or at least something they would know as this is the business they are in). However, as you might imagine when the custom ring came back it didn't sit flush with the engagement ring, and this started a series of back and forth repair tickets, trips to the store and a level of frustration that one wouldn't believe; except those dealing with Kay.
The final straw was when I received my ring back and it had been solder together (a service I had not requested) and it still was not shaped on the engagement ring and this was supposedly after six people quality checked it. Because the custom band was not fitting against the engagement ring, there's a huge gap from the engagement ring to the custom ring except for where THEY DECIDED to solder it. I was livid, after months/weeks of back and forth this is the type of shoddy work that comes back to me after six people check it for quality.
I told this salesperson "I'm done," and "they were beyond incompetent," and it was refund or replacement at this point. Little did I know, the journey of replacement is just a frustrating as the "repair" process. I'm in awe, that a company dealing with such a sentimental time in life as engagement and weddings etc. and has so many complaints against them is still in business or allowed to operate as a company.

I purchased a bracelet for my wife, she wore it approximately 12 times and it came apart. Talked to Kay over the phone and was told because it was purchased over 12 months ago I didn't buy the extended warranty, they wouldn't do anything. This is why these companies are getting wiped out by Amazon. Cheap garbage products and poor service after the sale. I'm glad this happened with something cheap so I know not to spend any larger sums with Kay. Another observation about Kay. I tried to submit a negative review on their website and it would not accept my review. Also, I checked the box "No" in response to if I would recommend this product and their website changed it to recommend. Not only does Kay sell lousy products, they cheat the review process on their website. Pathetic...

My husband and I got married in June of 2016. We purchased a lot of jewelry and spent a lot of money between our wedding bands, husband's diamond earrings, bridesmaids necklaces and the moms jewelry. My husband also purchased my engagement ring from Kay that wore for 2 1/2 years before we got married. I was in obsessed with my ring! When we got married my rings looked absolutely gorgeous together and I was one very happy Bride. I started to noticed at less 2 month into our marriage that my engagement ring started to tarnish and it never did that before so I thought it's been a few years maybe it needs to be dipped again.
So I brought it to Kay in Wilkes-Barre, PA and they sent it out. Waited two weeks for it to come back in and just wore my wedding band that was a "wrap." Got my engagement ring back and 3 months later my engagement ring is tarnishing again. So I called Kay and explained what was going on and that I was upset because I haven't been married a year and I'm already going through this and though this time maybe it's something to do with the wedding band and them rubbing together. The store manager said bring it in will take a look at it. I researched out possibly getting is soldered together.
I brought it to the Kay store again and the store manager Alexis started to explain it could be the oils in my skin, what I'm eating, if I'm washing my hands or have lotion on it could possibly affect it. I then started to explain I only wear my ring out and to the office at work. I never wash my hands with my rings on I take them off, once I'm off they're off and in the jewelry box. There should be no reason for this. The store manager said I can buy a cloth to rub against the engagement ring to help it from tarnishing. I was very upset about what's been going on and will not purchase a thing from Kay so my husband bought it for me for $7.99 when it should have been free after we spent so much money.
My rings were sent out to be soldered together. I waited 2 1/2 weeks for them to come back after being married only a few months already I'm without my rings. When my ring came back it was soldered very poorly. I asked the girl "would you sell in the store to a customer looking like this?" Her reply was "we can send it back it's just going to be another 2 weeks." Uhm, no thank you I'm not waiting again so I took it and dealt with it. Tarnish was now fixed but the soldering was horrible.
Just recently in April of this year I took my rings back again because the engagement ring was tarnished again and a diamond fell out of my WEDDING BAND! Going on 11 months wearing my wedding band and a diamond falls out! So I had no choice to bring it back to the Kay store. When my husband and I arrived there was a very kind store manager McKenzie. She was a very nice young girl so I didn't want to be rude towards her.
As you can tell she understood why I was upset, agreed on how poorly the soldering was and said this is not acceptable. Her customer service was the best I had during any of my visits at Kay. She acknowledged why I was so upset and read over what she wrote on the yellow split "customer care issue" and said they recently changed third party stores due to other problems they were having, but mentioned they are close with the manager that she would call the very next day for me to explain what's going on. It's been a week this past Thursday. Just waiting for the phone call to see what kind of job is done. Last chance with Kay before I take it somewhere else.

Don't even think of going there. Kays Zales and Jarretts are all one company. Poor quality and even worse service. Purchased a pair of earrings at the cost of 650 dollars. Six months later a clasp broke. Returned to store to find out they don't warrant or stand behind their products. Wanted a lot of money to repair earrings. I will never do business with these people again. Their employees attitude is even bad when you have a problem.

This ring is less than 1 year old. One of the accent diamonds fell out and Kay refuses to stand by their warranty to replace the stone. The store manager at the Coronado Mall store is a real **. Says, "Oh well". NEVER buy from Kay Jewelers unless you want to get ripped off.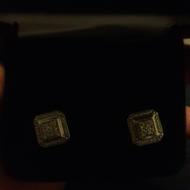 So I saw these earring online for sale for 64 dollars and decided I wanted to get them for my oldest son birthday. I went to the Colonie location in Albany and the manager Sharon was the one assisting me. I show her a pic of the earring I wanted on my phone. Right away she tells me they don't have it at that location but she can show me some others that on sale. I said OK. She then shows me the exact same earring that I show her on my phone. I then ask her what the difference between the two. She says one has more diamond on the side. I said OK even though they look exactly the same. So I ask what the cost. She says they 80 and with the 10% sale brings it to 74. Now their sign all over with a 20% sale going on. I ask why it not 20%. She says, "Oh the sale is up to 20%. Not 20% so some items are only a 10% discount." Mind you nowhere on the website or the signs says that.
Anyway I go ahead and purchase the item. Now she may not think that I know when you purchase the item the ski number on the receipt which yes matches the same ski number as the earring on the website that are 20% sale on it. I don't argue with her. Though I call Customer service and explain the situation to them and they reach out to her and yes she end up adjusting the price. When I went back to get the difference while she doing the transaction I'm waiting for her to apologize or something. She going to tell me the computers were lock why she wasn't able to give accurate information which is all bull from the beginning. I showed her the website and right away she stated they didn't have it. She never went and check any computers or anything.
In my opinion if you in the capital region of New York and want to visit a Kay Jewelry go to Crossgates Mall. Love the people there. Did a wonderful job when I needed to purchase my wedding ring for both me and my husband. They really work with me to get a price I was comfortable with Colonie mall. Though I won't be going back to that location. The manager Sharon can keep her apology I don't need it.

Christmas 2015 my bought me a ring at Kay Jewelry in Orlando. And I took it to Kay Jewelry in Mooresville NC to have it sized. When I showed it to the lady and she said that's a nice one. But after time allowed for them to resize it they didn't have no record of it; they could not find my work order. I guess she decided to help herself to it because they was an extended warranty on it. Then after a while they called and said they was replacing it. Long story short it wasn't the ring I took in. Feeling helpless I took what they gave me. I know in my heart that it was a different kind of ring, but since I didn't take a picture of it I couldn't prove it. Now it looks like a dime store ring. The luster has gone. Now I'm pissed again. I was ripped off and no one seemed to care. I will tell everyone and never shop there again.

I was engaged in December of 2010 and purchased a Neil Lane set. I work an office job and have taken care to be gentle with the rings, in addition to religiously taking them in for inspection every 6 months. In the 6 years since purchasing the rings have been sent out for repair no less than 20 times. EVERY time I take them for inspection one or both are either missing a stone or has loose stones. The bottom side of the bands have also had to be re-dipped multiple times after turning gold. In addition, I have had to take the set in multiple times in addition to the 6 month inspection. For instance, just two weeks ago my wedding band came back from having a loose stone tightened. Last night, I discovered that a stone on that same band has fallen off and I have to go back again. The worst part is, over the last year, I have noticed that the replacement stones are of much lower quality than the original stones. They are gray.
In reading online, several others have this same concern and one person had them independently tested to find that the replacement stones were not diamonds at all. I am sentimental and never thought I would do this, but I finally at the point where I am done with this and going to trade it in for another set. Enough is enough. Buyers beware, save yourselves the headache!

I'm writing this review to let the consumers know that Kay or Shawn jewelers are the biggest ripoff company! I wish I never stop by at this store. On July 2014 I purchased a diamond engagement ring at this store, Shawn, which later found out owned by the same company! I was just looking for a bigger diamond. Anyway I end up trading my vs1 less than a carat for a bigger diamond. I did end up trading my diamond to a Tolkowsky brand, which she said worth the best brand, with the lifetime guaranteed. If in any case a diamond fell off the setting, crack diamond etc or whatever reason that no questions asked. I decided to think about it, discuss it to my husband. The saleslady called me back. She was very nice. I did come back, decided to upgraded my diamond with the warranty of a lifetime, free cleaning.
Well on December I was hysterical my diamond fell off the setting! I called the store, the lady answered she said, "don't worry we will replaced your diamond, just come in". I did come to the stores with all my receipt and then the lady made a phone call. After she talked to whoever she talked to, she said she can't replace my diamond, that their policy is for me to come in every 6 months for inspections? Are you kidding me. I paid $8,800 for that diamond that supposed to be the best diamond, now you telling me that my warranty are null because I didn't come in for inspection? Now I'm out of $8,800 I was devastated.
Anyway, I told her that the lady that sold me the ring never told me that I have to come in every 6 months for inspection, otherwise my warranty are null and void!!! This is a lie! If this was disclosed to me that I have to commit coming in to this stores, there is no way I will buy a diamond for this stores! Never will I agree to this stupid policy that she throw on my face! Another reason that I can't obligate myself to any kind of agreement. I'm a cancer patients, that I will have scheduled chemotherapy that I have to go to Va Beach out of town all the way to MD Anderson Cancer in Texas!!! This lying ripped off company which owned by the same Sterling!!!
I have made many attempt to get my diamond replace. This pathetic policy that I have not sign or agree with is the biggest lied that they tell their customers. A lifetime guaranteed that is not being honored by this company is the biggest misrepresentation! It's a fraud to mislead. I'm now out of $8,800 cash that I paid for the poor job of the setting! Beware for a lying salesperson! I'm at present trying to fight for my right! They have mislead and lie to their customers! At present my case still being review by the Consumers Affairs! I'm going to fight for this, for me and other people being ripped off by them misleading their customers of so called warranty for life! This is a lot of money for me to slide. That's basically they think they can get away of cheating the consumers! If I have to take this court, I will. All the way to Supreme Court!

I will try very hard to be respectful. It's going to be hard. I got engaged December 24, 2016. It is now March 20, 2017 I still do not have my ring. This whole experience started with a lie. Keep in mind I wear a size 5 ring. The lady told my now fiancé, it will be no problem sizing it to my ring size. It would only take about 1 week. BIGGEST LIE. Little did we know it had to special ordered and it would be put on a rush. Another lie. Vera Wang vendors do not do rush orders. ANOTHER LIE.
I went to visit the store in San Antonio Texas North Star Mall. The lady there said, "Oh it will be here right after Valentine's day." I keep waiting, go back and she says, "It hasn't passed quality control." Oh and BTW it's Valentine's day and what does that have to do with my ring we ordered way before valentines day. :( DO NOT BUY FROM KAYS. I usually don't like to complain but these guys deserve it. Awful. Awful. Please do your a favor buy somewhere else. My ring is suppose to be ready 3/30/17. If it's not we will get our money back and go somewhere else. Next time I will read the reviews. Well I couldn't on this one due to it was a surprise but if this doesn't work out I will read reviews. So again don't buy from KAYS. You will be sorry!!!

On December 15, 2014, my wife and I walked into the Newnan GA Kay's. On that day I was approved for a Kay's credit card. My wife and I was so happy, because we were to be married on Friday. December 19, 2014. Before today 3/15/2017, I had no complaints with Kay's, but on 3/15/2017, I found out that the credit department had closed my account without warning or written notification. I have had this account for almost 3 years, never late. Always paid on time or before the bill was due. This was the most embarrassing moment I have ever experienced. I called customer care services to get an explanation, but to no avail. The lady on the phone did not care about my concerns. All she said is that "you will receive a letter in the mail." Wow!!! After the fact. This is not good business practices. Something need to be done about how we as consumers are being treated. So hurt and humiliated. So, whoever reads this post, please beware!!!
Kay Jewelers Company Profile
Company Name:

Kay Jewelers

Year Founded:

1916

Address:

375 Ghent Road

City:

Fairlawn

State/Province:

OH

Postal Code:

44333

Country:

United States

Website:

http://www.kay.com/