Consumer Complaints and Reviews

I hadn't bought greeting cards in quite a while in Big Lots and was very disappointed to find that they do not discount them at all anymore. Why would I want to go to a discount store to buy greeting cards and pay full price? Will not be doing that again.

Single mom with two, going through a divorce that just moved to the area last year. I couldn't afford or had the credit to purchase newer furniture. Bought a Simmons brand, being told by the furniture manager that it was a great sofa that could withstand and last many years. I was told it had a three year warranty. I also thought Simmons was a reputable brand! Paid over 3000.00 after finance charges. My couch started sinking in May and progressively got worse! Called today and Big Lots in Knightdale along with the district manager told me it was only covered under a year warranty! Wanted to give me a 20% discount on a new set! Warranty information on leasing at time was three years, now only 1 year! I feel misled, lied to, and taken advantage of!

This is for Big Lots at 22nd Street Plaza Shopping Center 17w714 W 22nd St, Oakbrook Terrace, IL 60181-4402. Me & My husband received a gift from a friend bought from the same place and since we wanted to exchange it to something else we visited the place with the item (as it was) and the gift receipt. We let the cashier know that it's a gift and we want the gift receipt. Cashier on duty seems to be a new employee and asked help from another employee (Who said it's gift or whatever it is a receipt). Then the cashier went ahead with the return and handed over a return receipt.
My husband asked the cashier that we can use the receipt as store credit to buy something that we wanted. Then she called the same employee (looked like her supervisor, ** with short hair) who ended up saying NO. She said that your system won't allow them to give us store credit and the return will go back to my friend's credit card and they cannot give us cash. So my husband asked then, "What's the point of giving a gift receipt?" She replied as reason for giving a gift receipt is only then we can return damaged goods with that. I hope she knows how stupid she sounded.
First thing is we never asked for cash as we only wanted to get store credit. Not only that I went through the huge embarrassment of calling my friend to say that we returned the gift, and it will show back in her credit card as a return (I hope you know the feeling if this happens to you). So if the system issue is true (Which I know it is not), please let your customers know about the absurd thing you are doing when they ask for a gift receipt and make sure you tell the process before anybody comes for returns with a gift receipt. Anyways this will be the last time I visited this place and will be the last of many friends I have. I hope you will reply me on this.

Discriminates - only services ** and Hispanic customers. Sunday 8-14-2016 around 540 pm I walked over to line one. I asked a (Hispanic) lady in a pink shirt if she was going next. She said no she didn't need to yet she was standing around next to the register so I waited in line. I was standing there waiting and the lady at the register told the lady in the pink shirt that the lady at the OTHER register was open. I stood there as she was helping the Hispanic man at register one. She then called to open the restroom for whom so ever. When she was done with the man she flicked me off and told me someone else would help me even though she didn't close the register. She helped the other Hispanic customer yet I am being helped by someone else.
So as I'm leaving I asked, "Is this what this is about? You didn't want to help me because I was too **? You only help the Hispanic customers?" So the Hispanic customers get all in my face calling me names and threatening to jump me. I walk outside of the store to try to see the location so I could find their phone number while Hispanic customers are STILL threatening me and the whole time the employees do not call a manager. I stood in front of the store to see a store code to find a phone number to ask to speak to the manager. I see the employee's ** friend on the phone - she says that she is the manager. I said "Is that you? I'm standing right in front of your store." So I said "I'm right here." So when I tell her the issue she says "I will forward that to the manager." So I said "Well here is my name and number." She lied about being the manager - her name tag did not say manager on it.

I was online looking at furniture and came across Big Lots. I really never looked at their furniture before. Usually when we go into Big Lots we get bedding (sheets, pillows, etc...) and snacks and other small items. I seen online that they offer leasing with WhyNotLeaseIt. So I filled out the pre-approval form and got an instant reply that I was approved and have X amount to spend and after a year lease we own it. So we went into the Big Lots in Whitehall, PA with the WhyNotLeaseIt approval number and looked at their furniture. We came across a nice set that had 2 recliners on the sofa, 2 recliners on the love seat with a compartment in the middle, and a single reclining chair. So we purchased it on the lease program. We bought the set back in December 2015. The sofa and the loveseat were not in stock anymore but the sales associate said that if we wanted the floor model he would knock off 20% of the whole bill. So we went with that.
We took everything home and have enjoyed them. About 2 months ago we noticed that on the arm of the loveseat it was coming apart and that stuffing was coming out. The same thing happened to the reclining part that you rest your feet on was ripping at the sewn seam. The recliner also was hard to close as if something was jammed in it. So we called up WhyNotLeaseIt and they told me that it would be a manufacture issue and that I should contact the manufacture company or the Big Lots store. So we contacted the Big Lots store and spoke to the furniture manager. He asked that we take pictures of the furniture and stop in.
So a few days later we stopped in and showed him the pics. He couldn't have been more helpful and nice. Not only did he get us a replacement but an upgraded replacement and also not floor models, everything brand new and we didn't have to pay a cent for the upgraded furniture. He said that he would have to order the whole 3 piece set and it would be in in about 1 to 2 weeks. He said he would call when it comes in. So in 10 days after we left there he called us to let us know the set was in and we could pick it up when we get a chance. So we picked it up today August 6th 2016 and no hassles, no trouble. As far as getting a replacement for furniture or anything for that matter this was by far the easiest store I have ever dealt with. I would recommend the Whitehall, PA Big Lots to anyone.
How do I know I can trust these reviews about Big Lots?
609,643 reviews on ConsumerAffairs are verified.
We require contact information to ensure our reviewers are real.
We use intelligent software that helps us maintain the integrity of reviews.
Our moderators read all reviews to verify quality and helpfulness.
For more information about reviews on ConsumerAffairs.com please visit our FAQ.

Tried to make purchase using credit card. Selected credit but kept asking for my PIN. Cashier was clueless and manager said it was my bank. Excuse excuses. I'll pay the extra $5 to have it delivered by Amazon in 2 days.

After reading some a lot of the reviews in here, I have to wonder exactly what store do people think they are buying furniture from? Multiple complaints that their 300-700 sofa didn't last very long, fell apart, etc. Only got two years out of it, wasn't made that well and so on. Well guess what... that's what you GET when you spend 299 on a couch or a recliner. You don't get anything better for that kind of money and nobody ever has. Seriously, look at all the known high end furniture brands (Carolina Rustica, Bernhardt, Habersham, Drexel Heritage, Marge Carson and the like). One of their Ottomans will cost more than a thousand. A quality sofa will easily set you back 3 or 4 thousand. You really do get what you pay for. Only a fool would think that their $599 special from Big Lots will last for 10 or 15 years, never fade or wear and be as good as real major brands. It's like buying a Kia and wondering why it isn't made like a Bentley.
On the other hand, most of their stuff is Simmons or Ashley, and most of it is American made, if that matters to you. For the price you really can't beat it and I don't know about all Big Lots, but ours is pretty nice and the people are friendly. We bought all our daughters furniture from there when she got her first apartment and she never had any issues. Of course Big Lots sells lower end furniture, how can this be a shock to anyone? Do you try to buy caviar at K-Mart? If you do, I think I know what the problem is.

Sofa with reversible chaise and storage ottoman - Unsatisfied after 40-45 days. Cushions lumpy, threads pulling, seats slump down. Called Big Lots first and they told me they could do nothing, they had a 30 day return policy. I was that much past 30 days. I gave $855.98 for the furniture. I trusted the Simmons name on the furniture. I contacted Simmons Furniture twice, and finally told someone would be back in touch with me shortly. Never heard a word. I am going to put on my social media what a scam this is. Very upset in Conyers, GA.

On July 11, 2016 I purchased a 14X36 METAL FRAME POOL for $149.99 not including tax. I went home and realized that my HOA did not allow pools. I called Bowie Big Lots on July 12, 2016 and informed them of the situation. They stated that I can return the pool with my receipt and if I didn't have a receipt then I could receive a store credit. Over the past couple of weeks I've spent well over $2500 at this Big Lots store on various items to include large item furniture and they have records to prove it. In other words I was a very loyal customer.
On July 13, 2016 I went into the store to return the item and wasn't able to find the receipt. I spoke with multiple employees who stated that it wasn't a problem. They asked me to place it inside a shopping cart for a full store credit after I speak with the store manager Sheila. I spoke with Sheila and she was very rude. She stated that there was no way possible to obtain a store credit or refund without a receipt. We had a verbal exchange where I told her I would contact the corporate office to get a copy of the receipt since I couldn't find it. She said that it was fine and that I would receive a full refund after I provided the receipt since she couldn't tell if I had purchased the pool over 30 days ago. I reminded her of the numerous times I've been in the store lately buying large item furniture and she stated that it didn't matter because I needed the receipt and would get a refund after it was provided.
I went home and contact corporate. I spoke with Jon and explained the situation. He agreed that there was no problem with the return of the pool with the receipt and then sent me the receipt via email. I then returned to the big lots store with the printed receipt. Sheila was not available so I spoke with the male store manager who was very rude, condescending, and unprofessional. He absolutely refused to accept the return or provide me with a refund. I believe it was because I complained to corporate about the situation and he took advantage of my situation and then refused to return the pool despite my conversation with corporate and my conversation with the store manager Sheila.
I wasted time, money, gas, and this created a lot of stress going back and forth to the store to return an item. The pool is still located in the store yet I have not received a refund. I have proof of the pool at the store and the full receipt. I am extremely displeased and dissatisfied especially given the amount I've personally spent at this store the past few weeks. Highly unacceptable!

I bought a Simmons sectional and within a year the covering began peeling off. The material sticks to you when you sit on it and flakes all over the floor. I haven't been able to afford to replace it and it is a horrible eyesore. Terrible furniture.

To start off 13 years ago when I first moved own place was 19. Just starting out. Bought my first couch from Big Lots. Had it 13 yrs. Sold it month ago still looked and sit perfect. Bought couple TV stands from them. Loved it. Back in December decided to move, buy some new furniture, saved back money, had found great deal, bought a couch and Serta Benson set. Cash 600 and some change. Great price now bad. Have them put it on price hold, paid cash but needed it be held until I got moved. Was all great. Called Glasgow, KY Big Lots once every couple weeks. Well about a month ago moving day came. Called them a dozen times within 2 weeks "oh no we have your couch and bed in back so start moving on Friday." Sunday I went to get it "oh couch has been sold." I'm like is this a joke. At first "no we sold it" then it turns to frustration and anger.
Well ask for manager who was on vacation who turned out be sweet. Well I get the assistant manager who let my couch be sold. So standing there words are exchanged. "We'll give you a refund." "No lady not going to work, etc. Not leaving here without a couch." I mean I had no furniture and had already made it crystal from jump. So finally "well you can pick out any couch." So Lil better but not what I paid for. Picked out chocolate color and while I'm there hear her talking to guy and his son wanna buy a Benson queen size. Now mine saved is only one in stock hear her say "make a judgment call". I'm like "uh uh oh no." She says "your Benson is fine." She was rude.
As after got moved and set up called corporate. They were great, quick response, took care of the whole situation. Was satisfied. Love bed as well but just sad and she was friendly as well. After talked to corporate just sad come to that. Love Big Lots buy a couch and lasts 13 years. Still like new saying a lot for them and how well you take care of yours. Just wanted to share my experience and the Serta Benson perfect sleeper first combo ever owned new. Love it. Have lower back problems. Sits up higher and sleep like a baby.

My credit card information was used the other day at this store the same time I was 30 minutes awhile. My bank called to inform. I immediately cancelled the card and called the store. I told the manager someone was using the information in the store. He told me that was impossible. Again, I told him someone in his store was typing in my information without my card. The manager was rude. His response was, "That's your fault. Someone has your card dude." I told him "my card says to see if on the back and unless I have an identical twin I don't know of someone at your store is allowing this to happen." He said "it's not my problem. I just work here." He then hung up on me. The tone and lack of concern of the manager for what goes on in that store shows me Big Lots will always be a bottom feeder store.

I purchased a sofa, ottoman and chair which was over a $1000. The furniture has not lasted a solid year, it's bursting at the seams. I am constantly trying to sew it back together. I will never purchase furniture from Big Lots again.

I am honestly disappointed! Me and my husband went into Big Lots--the one in Taylor Michigan and we ordered a couch at $800. We paid for the item in full and was told that it would be there in 2 weeks--now going on almost 7 days shy from a month. They have not contacted us once and we have made contact with them three or more times. As they tell us tonight that they still haven't got our furniture because the ones that had been delivered were damaged. Are you freaking kidding me! Been waiting for almost a month for my couch and paid that much money for it for you not to tell me anything absolutely not I will never never shop with this company again highly recommend nobody pay for anything in full because it's never guaranteed. Worst service ever!! Thanks a lot Big Lots. You lost my business for good.

I recently went to the Big Lots store on Westchester Drive, High Point, NC. As I was entering I saw a wicker furniture set by the door, with beautiful red, geometrical design on them. I went to the cushion dept. and looked for the same red cushions, but to no avail. I spoke with the cashier and asked if I could purchase the display cushions that were outdoors. He asked the manager and she told him, "They come as a set and I won't sell them." I corrected her and said that is not correct. I bought the same wicker furniture last year and had to buy the cushions separately. Apparently, she didn't like that at all! I also referred to another set in the store that was for sale, also without the cushions. She reminded me over and over again, that she wasn't going to change her mind.
She felt it necessary to show me the ones that I could buy. I explained that I wanted more of the same cushions that I bought last year, and the ones that she showed me didn't match, to which she told me she didn't care. I told her that I would be happy to pay the full price for the new set that she showed me, put that on the display furniture and let me have the ones that I wanted. She told me that I was acting like a little kid that didn't get their way. So, I left the store without any cushions and her parting words to me was, "If you don't like it, contact Big Lots corporate". Well here I am. I am certain I will not be going back to Big Lots again.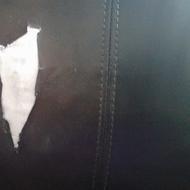 I purchased a leather couch and love seat from Big Lots 01/25/14 for $1022.38. So after two years of normal use (no dogs/cats) the "leather" has been peeling/cracking in large (2"+) sections the headrests and all the corners of the armrests. I am not having very good luck repairing it so far. I'm not going to waste my time trying to call Big Lots, just to be told there is nothing they can do. It's officially past the warranty period... so lesson is learned. I just wanted other people to know the lack of quality in these items. I can't understand how something that is obviously meant to last a number of years (5+, I would think, for even cheap crappy items) only made it 2 yrs even with sales associates recommendations for using furniture Polish to keep it soft. I have no customer service complaints as I did not feel like dealing with the kind of arguments others have complained about. I'm just thoroughly dissatisfied.

At the St Andrews Road, Big Lots store, I purchased an electric razor. Upon taking it home, I immediately used it. The item was totally unsatisfactory. I took it right back to the store and asked for a refund, telling associate Whittney that the razor pulled and tugged on my beard, gave an uneven cut, and left my face chafed. A couple of days later, I was looking for a different brand of razor, and my used, returned razor was back on the product shelf! I knew this because the box was taped shut with the tape I had used to close the box.
Had I not explained the defect and the fact I had used it to Whittney then I would somewhat understand the product having been put back on the shelf. But I was totally clear in remarking to her that I had used it! This is a potentially major health risk and total disregard for customers' safety. A used personal grooming product being put back on the shelf!

Purchased a reclining sofa and matching recliner from Big Lots on January 29, 2016. On March 28th 2016 I called store to discuss a return and was told to bring the set back and they would work with me. I had lost my receipt and the manager said he could look it up on the system using the credit card or debit card that was used.
When we returned to the store the next morning with the furniture we were told we needed the receipt because they could not locate it in their system. We went back home, I phoned corporate and they emailed me a copy of the receipt. Calling the Big Lots store back, we were told to come back again with that receipt and when we arrived the manager and the district manager both denied the return. Calling corporate back, I explained the situation and they had me hold while calling the store manager. When the corporate employee returned to the phone I was told we were out of luck and they will not allow a return. Not even an exchange was offered.
The item is still covered under the manufacturer's warranty and they are by law required to accept the return if it is not suitable for use for the purpose it was intended. They still will not accept the return saying that it is not a valid reason. I do believe that discrimination also played a part in this situation of the manager and her unwillingness to honor what we were told by the store's manager the evening before. When I mentioned I felt that way the manager and corporate both then refused to discuss any more of the problem with me and hung up.

I received a recliner as a gift, it lasted less than 1 year. I took it back to the store and they gave me to replace it. This one hasn't even lasted 6 months. These chairs are made very poorly, poor quality materials!

I have bought many furniture items from Big Lots in the past. From this day forward I will never set foot back into this store. This Manager was the rudest person I have ever met in my life. It's obvious Big Lots likes to make their profit more than keeping good customers. Word of mouth is everything, and you can be sure that my word of mouth will be well known around the Colorado region. With bad weather on its way, but hadn't dropped yet, our $539 gazebo slammed down to the ground cracking my fireplace and by the grace of God didn't hurt us or more importantly our bulldog.
The Manager of the store was rude and made it quite apparent you don't stand by your products. That's fine, we are done with this store and many, many others are as well. Sad to think you care more about your $500 dollar profit more than you care about the people that keep you in business. My communication to the public has only just begun. Who in holy hell buys a gazebo for the living room? Well, that in fact all that this one is good for. Lasted 25 days. No refund even when you're below the 30 day threshold! AND no inclement weather.

We bought 2 recliners and a sofa. It's all junk, falling apart, broke in within 30 days, never again. Go somewhere else, pay a little more for something that will last a couple years.

I bought a sectional from big lots about 3 years ago. When I bought it the sales associate never told me how to care for the furniture, so I honestly didn't think anything of it. So after 1 year my couch started cracking, and now looks like it is 20 years old. I had bought furniture from Levin and was told by the sales associate before the sale on how to care for furniture, and this was way before I bought the sectional from big lots.
I called and spoke to the furniture manager at Belle Vernon Big Lots and was trying to explain to her what happened and how my furniture looks horrible after only 3 years. She said that there is nothing she could do 'cause 3 years have passed, I just wanted her to tell other customers who pay with their hard earned money how to care for furniture so that it would not get ruined. She also told me she doesn't understand why they make that furniture with that vinyl. It is cheap. I would not have ever bought it knowing that. I bought a mattress and was told how to care for it at a different store. Is customer service not more important than profit? It's okay. I would never buy furniture again from them. Maybe $800.00 is nothing to Big Lots but it was hard earned money that basically went down the drain!!!

Purchased two queen from Serta for 960.00. In 3 months it began to sag? I paid 1/2 cash 1/2 credit card. They would not swap (not even one). I'm questioning are they China knock-offs? I owned Serta previously (king) for 10 years - but not from Big Lots. So here I am less than 1 yr over 900.00 and I'm looking again for a bed. This is unacceptable.

Big Lots has very good prices on their furniture and that is for a good reason - their furniture is all **. Bought a sectional from there a year and a half ago and it is peeling and flaking like a guy with sunburn. Do not buy furniture from Big Lots you will pay more in the long run!!

We bought this set (Simmons Manhattan 2pc sectional) from Big Lots in June. We had a previous bonded set that lasted for more than 10 years. We only bought a new set to match our new home. We had the Simmons set for 10 months before the material started flaking off. I called Big Lots in Tallahassee, they stated bring it back. However they could not locate the matching receipt in the system and therefore couldn't do anything!!! This was a complete waste of money. I am very dissatisfied. I want my $$$ back!!

I have never shopped in a BIG LOTS till I moved to Florida. I wasn't aware that stores could actually exist peddling such inferior products. Their merchandise is comparable to what you find in a Dollar store, but with a much higher price tag. Their store policies are a joke. I purchased a FIRM serta full mattress for around $300.00. Within two months I had notice the springs were starting to annoy me while I slept. I went to the store manager and asked about the return policy since it was only two months ago I had purchased the mattress. I was told to return the mattress and the receipt and they would see what they could do. I had no way to return the mattress other than to pay someone $50.00 to bring it back to the store and then I still wasn't sure what they would do. Give me a store credit. Ask for additional money on an upgrade!
I decided it wasn't worth the additional money to fix the problem so I kept their mattress for a little less than a year and had to but a new one from a reputable company but by that TIME I was having back issues. Thanks to this bed. I had also purchased a knife set from them and while I was slicing some tough meat the blade broke free from the handle and flew through the air and nearly impaled me! The reason I am writing this review is because I saw some review of a "JOKER" who claimed that these reviews are not real and are just nasty little people putting this poor store down. PS. He even claims he doesn't shop in BIG LOTS! Well anyway I value my time much too much to spend the time to write a review that is false.

On Friday, November 27th I purchased a Wall Mount Fireplace for a total of $128. There was a notice in the store displaying that when you spend $50 you can receive a $10. credit or $20. if you spend $100. The coupon also said that the credit could only be applied to your next purchase starting November 29th but must be accompanied by the bill of sale (which it did). When I tried to turn in the coupon today November 29th as well as the receipt I was told I had to spend another $100. in order to get the $20. credit. Their ad in the store did not mention you had to spend $200. in order to get $20. The first $100. I was given only the coupon... Then today I would have had to spend another $100. to get a $20. credit. This does not make sense as their ad said that you had to spend only $100. False advertising! This is just like a scam.

I usually shop at the Big Lots near my home. Every time I'm in the store I hear on the intercom, "If you find the item at another store of lesser amount, Big Lots will honor the lower price". On Tuesday of this week, I shopped at two Big Lots near my work. At the first Big Lots, I purchase two jars of Lowell's Polish dill pickles at $4.00 per jar (the last two jars on their shelves). At the second Big Lots I found the same jar of Lowell's Polish dill pickles for $2.50. I returned to the store for a refund, but was told by the Manager that Big Lots has no policy regarding price matching and that there is nothing they can do. I find it hard to believe that a company the size of Big Lots has inconsistent store policies.

Today I have totally give up shopping at Big Lots in Southaven, MS. Reason: customer service is not the best in the world in store or their Corporate. This organization must learn that customer service is important no matter how big or how small the business may be so I asked all of my friends, associates and family to do likewise. I will have updates on this in the near future but for now let's join together and send a clear message that we have the power to shop elsewhere.

I recently bought a king Sealy Posturepedic pillowtop mattress. It was fairly soft in the store, but I thought it was just right and would suit comfort needs. When I got home and set it up it seemed as if my side was extremely soft while my husband's side felt like what I had laid on at the store. I couldn't figure it out and thought I was just imagining things, but after a few nights I felt like I was sleeping in a crater (trying to roll uphill when turning in bed) while my husband's side still remained firmer and more comfortable. I had to return this mattress and customer service at Big Lots made the experience very easy, but I did have to repackage and return it the store myself.
Overall, after going to a "real mattress" store to purchase a new mattress we realized that floor models come half soft/half firm so the consumer can fully test the mattress out before purchasing. We think that we must have got a floor model that was never used on the floor because it was new (unopened). Good customer service, but product wasn't what I thought I was purchasing.
Company Name:

Big Lots

Website:

http://www.biglots.com/