Consumer Complaints and Reviews

Dangerous product. Within 2 minutes of putting on the flea collar from Sergeant's my healthy cat had a massive seizure, foaming at the mouth, whole body shaking and defecating on himself. I took collar off. It took 12 hours for my cat to return to apparently healthy. Do not use this product.

I always have a flea collar on my cat. I bought this flea collar & put it on him Monday. Today is Friday. This is what he looks like. I don't recommend this brand to anyone. It's heartbreaking. I had to wash him really with mild soap & hope for the best & hope the skin irritation is the only thing this collar did to him. I'm absolutely disgusted.

I recently bought Sergeant's skip-flea cat soap and washed my cat. Within a couple of days I started noticing a red like rash on his neck. I wasn't sure what it was from. It has now been a week later and my cat's neck is very broke out. His rear legs are broke out also with a lot of hair loss. I will never buy this product again and I will discontinue the use of this soap and am very upset to have wasted money on this soap. I had only used this bottle one of soap one time. My cat looks wet in the pictures because I had just given him a bath with dish soap to get the soap the rest of the way off from him.

***WARNING*** DO NOT USE THIS PRODUCT OR ANY STORE BOUGHT FLEA TREATMENT APPLICATOR DROPS. Below you will see a picture of my cat, exactly where the product was placed, it burned the fur right off, luckily there are no burns on his skin. But this isn't even the worst of it. My little 8 month old girl kitten was going in for her spay surgery and they told us that these kind of treatments can cause brain damage in cats and they can have terrible seizures. Thankfully we have not seen any as I washed the poison off as soon as I got home from the clinic. I was so close to tears. How can they sell this stuff so readily available to harm our beloved pets. Please share this post to warn others. @Sergeant's PreTect and all store bought brands.

I honestly mistaken dog flea drops for my cats. It was put on her by honest mistake. She ran off and died the same night not sure what she went thru because we didn't find her body for 3 days. She had went behind something and died. This product shouldn't even be allowed to be sold. I wish I would of known death was a possibility with these drops. You would think it's all the same well it's not. My poor baby suffered probably a horrible death because this poison.
How do I know I can trust these reviews about Sergeant's?
743,097 reviews on ConsumerAffairs are verified.
We require contact information to ensure our reviewers are real.
We use intelligent software that helps us maintain the integrity of reviews.
Our moderators read all reviews to verify quality and helpfulness.
For more information about reviews on ConsumerAffairs.com please visit our FAQ.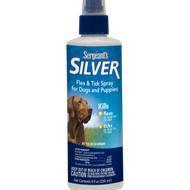 I wanted to let you know how HORRIBLE your product truly is. I witnessed someone come in to my place of work after using your product, after two days the pet was not eating, not drinking, or going to the bathroom. Finally started going to the bathroom and passing BLOOD! Then passed away the day following. So that's THREE DAMN DAYS after using your product a dog dies. A YOUNG, HEALTHY, FIVE MONTH OLD PUPPY WITH NO PREVIOUS ISSUES! You people are sick making such ** products. You should be ashamed of yourselves. I will make this public as well, it disgusts me a poor animal had to die so you could make pocket change on your ** product. I hope you go out of business.

I got this flea and tick collar for my 6 month rescue puppy. She's a lab and 32 pounds thank god so we didn't end up at the vet. Within 2 hours of putting this collar on she could barely walk. All she did was stand there staring off with her tail between her legs. She is normally in and out of everything. We could barely get her to walk to the car to go home from a friend's house. She could not even jump into the car. I read the instructions and "sensitivities" does not even begin to cover it. I cannot believe that I did this to my dog. Dollar General needs to remove this item from their shelves. I bought it because I live 45 minutes from any pet store and the vet was closed.

I've been using this product for years on my cats. You should just think outside the box. Yes it's poison. So feed cat, wait 1 Hour then apply. Then make sure you keep them calm (no kids, playing). If needed put them in a room by themselves.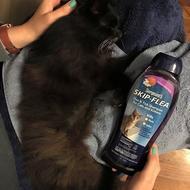 I bought Skip-Flea shampoo to rid my cat of fleas. After a quick bath using the product, my cat began acting strangely. Within an hour, she was paralyzed from the neck down, with sporadic seizures. I took her to the vet, who confirmed that her symptoms looked like poisoning caused by the shampoo, and did everything they could to fix her. Our beloved kitty's suffering continued for three days before she finally passed.
I talked to the company multiple times, as did my sister and vet. They told all of us that the shampoo "does not typically cause those symptoms," but after reading the hundreds of horrible reviews on the product and Sergeant's company, I beg to differ. Their lack of compassion and responsibility is appalling and disgraceful. The fact that this product is still on the shelves and available to the general public is even more atrocious. The product does not advise to use gloves and recommends "no skin contact," but can someone please explain to me how to NOT get shampoo on the skin during a bath? Insanity! This could have happened to a human being, but because it was my cat, very little is being done by the company.
A representative called online reviews "liars" and "fakes" when I asked if they had any plans to take this dangerous toxic product out of stores after all the negative reviews. This whole experience, including losing my pet and the way their customer service dealt with it, has been sickening and traumatic. No family should ever have to go through something so devastating, and customers' concerns certainly should not be ignored like this. SHAME ON YOU, SERGEANT'S COMPANY!

After reading the company reviews of this product, it amazes me that CONSUMER AFFAIRS does not recommend that the small animal flea treatment be removed from the market. It did not work, made my animals very nervous, and in no way changed the flea population on the animals bodies. Fool me once, we'll try to work it out, but you won't get another chance to get me to spend my social security money on such a faulty product. Must be removed from all Dollar General Stores immediately. IT IS DANGEROUS, NOT SAFE FOR ANIMALS, AND PEOPLE ARE BUYING IT BECAUSE IT IS CHEAP. IT IS A JOKE!

Purchased collar at Dollar General. Put on my 2 cats of age and left a huge sore on my 6 mo old cat, burnt her fur off, and had stuff seeping out where the collar was.

I purchased this flea collar for my 12 year old cat. The cat has worn other collars before and never had a problem. Within 2 hours of having this collar on, my cat had a terrible reaction. He was stumbling, wheezing, coughing, and panting. His heart rate was out of control. I was able to get the collar off, and after a quick search of the internet, found that I should quickly bathe him with Dawn dish soap. He seems to be doing better now. I can't imagine what would have happened if I left the collar on overnight. I am disgusted with myself and with this company after having read all the negative reviews of this product.

Purchased this product to use on my beloved cat to save money after spending HUNDREDS of dollars & countless hours cleaning to rid my home of a horrid flea infestation -- HUGE mistake!!! I applied the spot treatment to my cat yesterday around 11 a.m. Around 1 p.m. when we left the house to run errands he seemed fine although I noted he was a bit tired-looking. When we arrived home a few hours later my daughter noticed that he was nowhere to be found. We spent 45 minutes searching the house for him only to find him hidden in a corner under a dresser, clinging to the floor convulsing, salivating, trembling violently, teeth chattering & soaked in his own urine. I rushed him to the emergency vet only to discover he has TOXIC POISONING due to this flea medication!!
Apparently the medicine builds up in their system & it can take minutes, hours, or DAYS for symptoms of an allergic reaction or overdose to appear!!! So my baby spent the night hooked up to an IV & a catheter receiving charcoal, fluids, muscle relaxers (they couldn't fully sedate him because his heart rate was too high & to do so would've killed him instantly!!!), laxatives, & some other medicines I can't recall the name of to counteract the effects of this POISON!!!
This morning he is moving around but not eating & he responds to his name, & should be able to be discharged sometime this afternoon however there is still the possibility of permanent neurological damage!!! Topical medicines like this should NOT be able to be sold in stores!!! It should be regulated & sold ONLY by a pharmacist or veterinarian!!! My whole family is traumatized over this! I have NO DOUBT that if we didn't find him when we did & rush him to the vet that he would NOT BE ALIVE today!!! This company needs to be shut down!!!

My little kitten of a few months has had pretty bad fleas for the past few months since we had her, so we bought this product hoping it would work. We woke up at 4 in the middle of the night to her howling and crying in absolute pain. We can't afford a vet and have just lost our dear chihuahua of 9 years to a horrific accident, so we couldn't stand to think she was dying too. Finally she seemed to have gotten better and my mom stayed on kitten watch all night. Today she seems absolutely disoriented and as though she has no idea who we are or as though she is lost. I am feeding her a lot and giving her milk hoping she poops it out and giving her a bath to get it off her fur. Don't use this ** on your pets.

My budget was tight this month, so I decided to just try this product on my young cat since I noticed a few fleas on him a couple days ago. Immediately he was scratching at it, which I figured was normal for flea treatments considering its an insecticide. I've never had to treat a pet for fleas before. Next morning he was hiding behind curtains as if he were scared of something, easily running out of breath when typically he's full of energy all the time and running around jumping on things and chasing flies.
When I picked him up because he was breathing so hard and panting even, his heart was beating way too fast. He acted dehydrated, and when I offered water he refused several times before finally caving in when I added some colder water from my cup. He's just not himself mentally either. He acts as if he's hallucinating and I've noticed tremors. He's constantly stopping in his tracks and throwing himself down because just trotting across the room takes his breath away. He doesn't want me to love on him or hold him... Normally I can't get this baby to leave me alone sometimes (not that I really want him to). I can't drive myself, and don't really have anyone in town I could call... So I'm waiting for my mom to come drive me to the nearest vet.
I've already washed him off, but it's been on him a day now and he's just acting like a totally different cat. Like he's mentally ill or something. His name is Jojen; after a character from my favorite books, The Song of Ice and Fire series. I myself have had him about a month and a half, I got him to be my therapy animal because I have Potsdam and bipolar 2 disorder (with way more lows than highs). I saw him being given away and the moment I saw his picture I knew I needed him, he has brought me out of a severe depression and if anything happens to his life I don't know if I can handle it. Not to mention my 2.5 year old daughter is extremely attached to him. He use to follow her around and sleep cuddled up next to her, now he acts like she's some stranger and runs away, she's gone through a lot too this past few months transitioning from moving.
I've used a pipette to make him take some liquid, I also mixed 2 of the droppers full with half water half ** to get some electrolytes in his system cause he's also had runny stool and his belly feels "off" and seems swollen. I'm calling the vet to see if it's safe to administer a tiny bit of ** as soon as I'm done writing here. I'm so worried that his personality is permanently changed.:( He use to be so awesome, he is the best and smartest cat I've ever had or been around in my life, he's almost like having a big dog in a little cat body. I had him following 6 different commands, 2 tricks and trained to walk on a leash... He won't do any of that now!
I swear, no matter what comes of this I won't stop until Sergeant's had to answer for what they've done to my family member and me and luck be with that company if he doesn't make it through this! I wish I had heard of these terrible ratings before putting this junk on him! This "company" should be ashamed... The whole company and anyone that works for them knowing they're manufacturing poison and killing people's beloved pets!! I won't accept any refund or "gifts" out of court. None of that fixes the damage that's ALREADY been done. I'm not stopping until Sergeant's is either forced out of business or changes their ethics and ingredients... AFTER they make it right with anyone that has had to experience this stress and emotional hardship.
I hope ratings can be edited after submitted, because I will be adding the receipt. I know exactly where it's at, I just can't get to it right this minute. It was marked at $5 here at my lock BIG LOTS store.P. S. THE FLEAS ARE THRIVING AND SEEM GENERALLY UNSCATHED. Actually the fleas even seem more abundant oddly enough.

Used Sergeant's flea collar on my cat and just having it on her for a week made her neck very raw and lost her hair. Did get a picture of my cat for possible for legal actions...

I used this flea medicine. It killed my 12 week old kitten in 2 hours my 2 year old cat is dying now. They accept me to care for them. But your prettify product killed them!!! They are dead!!!

I have 2 Lhasa Apso females that are 3 years old. I used Sergeant's Gold on them using the correct weight. I applied it to both dogs on back of their neck as instructed. Within 40 minutes they were jumping up and down on/off the couch and jerking around. They would try to lay down and they jerked every 2-3 SECONDS! I knew something was wrong! So I called Sergeant's and told them. They told me to bathe them twice in Dawn Dish Liquid and run water over them for 10 minutes, to get the product off. I did that. As I was drying them the smaller dog started foaming at the mouth. I was scared I was going to lose my dogs. I immediately called my vet and told him what had happened. He told me he has never been a friend of Sergeant's. But that was all I can do for now. It took 2 days for them to quit jerking and I felt so sorry that I had put this on them. Now I cannot use ANY flea product for 3 weeks! This has to get out of their system first!
Not even flea powder or spray. PLEASE DO NOT USE THIS PRODUCT ON YOUR ANIMALS! It causes seizures, jerking, burning of the skin, foaming of the mouth, and I have heard even DEATH! These are my babies! I love them so much and I do not want any other animals go through what my dogs have been through with this HORRIBLE PRODUCT! If you love your animals please only use what your vet sells.
I know we use things because we want to save $$$ but when it comes to this ~~~ it is NOT worth your animal having reactions or death to this PRODUCT! PLEASE DO NOT USE ANYTHING PURCHASED just because it is cheap. Remember this ~~~ YOU GET WHAT YOU PAY FOR! I have learned a big lesson from this experience and writing this review in hopes that it will keep others from using SERGEANT'S GOLD FLEA & TICK. It should be taken off the market! Very Concerned Animal Lover!

My brother had put this stuff on my cat. He told me he did; I immediately washed it off of her. By the end of the night she was trembling and having seizures! I didn't know what to do for the poor thing. She wouldn't let me pick her up or even touch her. She was foaming out of her mouth and crying. My poor baby. I hope she makes it through this. :(

I wish this product was not sold, praying as I write this that my 9-month-old kittens Thelma and Louise don't die. Use Sergeant's cat Flea meds on them today. Within hours they are both tremoring so bad, their jaws are literally chattering and they can't function. I tried to save $$ and it may cost my kittens' lives now. I can't afford the cozy of the emergency vets, praying make it till morning so I can take to clinic.

*Warning* Do not use this product. It was recommended to me by a friend and FRONTLINE was not working so I purchased this and put it on my 3 year old baby boy. He died, he was a healthy, active, sweet, precious 14.5 pound baby cat and he died after I put this on him. I looked it up this morning and I wish I had looked it up before I used it. There are thousands of complaints filed with the BBB and Consumer Affairs of this product killing and disabling animals, cats and dogs. Please do not use this product. It is toxic to animals and after reading all the complaints there are thousands of animals that have died from this and other Sergeant's products. Do not use these products. My poor Sammy died from 1 dose and the company knows about this and yet they still have it on the market.

The only thing I can say is pull all of those Sergeant's Flea Collars off the shelves. Both of my Chihuahuas had red sores on their necks and their hair on neck area fell off. My two year old was sick for three days. Constantly shaking and trembling. She wouldn't eat or drink. After three days she's feeling much better after giving her a good bath washing all the bad stuff off of her. Now my poor other lil Chihuahua is acting a lil off too. Please pull those Collars off the shelves before more innocent lil fur babies die or get sick. All I want is all cats and dogs to be safe.

I bought the flea collar for my Chihuahua. She is 5 yrs old and about 3 pounds. Put it on her on Thursday night and by Friday morning around 6 o'clock she was stumbling and it had burned her neck. Took her to the vet for treatment. This is a very bad product and should be taken off the market. It states may cause some skin irritation. Irritation my **! Your product burned my baby. You should not be allowed to stay in business.

Sergeant's flea and tick caused serious tremors, neuro problems in three of eleven cats I administered this product to. The vet said that the condition may not be reversible. But I was able to reverse the symptoms with fast action. A vet would have only given the cats IV's and activated charcoal which according to an honest vet, the charcoal won't do anything beneficial for the animal.
Here is what you should do immediately do not hesitate: 1. Wash the product off the pet with dish soap twice. If the pet won't let you give it a bath use wash cloths soaked in dish soap and water. 2. Over-feed the pet food that will make it poop. Choose food the animal won't resist overeating. I went to the dollar store for canned Mackerel fish for $1.65 per can, I bought several. I fed the cats every two hours as much as they were willing to eat. 3. Swap water for milk or fish juice in oil from canned fish. The oil helps the animal poop. By 7PM the animals returned to normal. This experience with Sergeant's was scary and heartbreaking. The cats were dying, they couldn't jump, they looked high on acid. It was an experience I don't want to go through again.

This Sergeant's flea and tick product is awful. When I read the reviews I was in shocked. I used this on my dog on a Sunday and it was the worst experience ever. My dog was miserable. He couldn't sleep. He was agitated. Took him to the vet. 2 days later they had to bathe him and prescribed Valium. This is ridiculous. Why are they still selling this, why haven't they been sued? Please make me understand why is this product still on the shelves.

I wish I had done research on this product prior to purchase. This stuff is pure poison! Had no idea why my lab was acting peculiar, compulsive biting at his tail, whining, rolling on his back, panting... Until I read the reviews on other dogs that fit the same bill. Product needs to be banned!!!

I purchased the Sergeant's dual action flea collar for my cat today May 24, 2016 to replace the old one which was one just like it. I changed the collar on my sweet boy of about 2 years old and within 10 minutes he wasn't acting like his usual self. I immediately removed the collar and got a wet paper towel to wipe his neck and paws. No longer than it was on him it cause him to start drooling, shaking, and loss of balance. His heart was racing also. I called the 800 number on the package and spoke to a gentleman, told him the symptoms my cat was experiencing and was told the collars don't cause that reaction. While speaking with him my fiance was holding the cat and he began to pee all over him and then he popped also. The man didn't seem interested in my cat just numbers on the packaging.
Needless to say as we were trying to put him in the crate to maybe calm him and get him to a vet he ran off toward the back of the trailer. I just hope he doesn't die and comes back. I will never use Sergeant's again and if he doesn't come back I won't stop until this bad mess is off the market killing and harming animals. I read with sadness some of these reviews and just hope and pray my little man comes back and is okay.

Two of my three cats experienced severe adverse reactions to this medicine; requiring veterinary medical hospitalization!! I have never used over-the-counter flea medicines on my cats before; but due to financial issues I decided to try them. A very costly mistake; and traumatizing experience for them and our family!!! Jasmine and Raven both experienced tremors, seizures, nervousness, twitching and inability to eat or drink hours after application of this product. Luckily I was able to get them to the hospital in time to administer IV fluids and sedatives to help them recover!! If I had not taken them the Doc said they might not have survived!! Now we wait to see if they experience any residual organ and neurological effects from this poison. They are recovering now; two days later after being released from hospital and still seem a little "off", mild twitching and nervousness; and seem very scared and sensitive about human touch.
Only with positive voice recognition and a gentle hand do they seem to respond to touch. Unfortunately these poisonous drugs destroy the neurotransmitters that activate senses; making them fearful to stimuli of any kind!! Their doctor also said there could be residual episodes of resurgence of the poison in their system for a week or more... Their liver and kidneys can be affected and shut down because the poison has to be assimilated and passed through completely!! It is a terrible and frustrating experience that any pet parent has to endure with them!! I cannot afford a laywer to file a class action lawsuit. If anyone reads this and has the contacts and ability to do so...PLEASE LET ME KNOW!! I WILL BE FIRST IN LINE AGAINST THE MANUFACTURERS OF THESE PRODUCTS!!!

A cat was given spot-treatment. The mistake was, she was given the kind that was designed for dogs, not cats. This is a simple mistake that is very common especially in first time cat owners - a person imagines if it kills fleas in canines, it would do the same for cats. The difference is not only the ingredients inside the capsules but the fact there is a fatality rate due to these mistakes.
The kind for canines contains 45% Permethrin. The kind for cats do not have this ingredient. I will explain just how scary this stuff is. If you have a cat and dog living in the same household, just as much as applying it to the DOG can cause your cat to get sick just from rubbing against each other on occasion or laying down next to each other.
Once the cat's skin has absorbed Permethrin, it will get sick from the toxins and begin having seizures, sometimes as often to every few hours. It may begin trembling constantly with non-stop muscle spasms until its next seizure, and the cycle repeats. I found one article that said when a cat becomes sick due to Permethrin, it caps out at a 40% fatality rate. Sometimes due to permanent health complications to a point where it must be put to sleep, sometimes it dies rapidly due to the toxins.
Basically, the good news is that this can be cured. But only with time. The skin must be scrubbed thoroughly to stop the toxins from further absorption, and vet can give it some meds to boost the healing process. So you're not looking at thousands of dollars of vet bills, at least. May as well go ahead and start praying. The bad news is your cat has a excelling rate of dying. While you can easily say, 'it says it's not for cats, your mistake. Don't blame the company.' There's a reason certain drugs are only available through prescription. These capsules, should not be available for anyone to buy anywhere. They are lethal and require debriefing on their use upon purchase.

We put this product on our cats in February. The kitten was seven months old. She developed breast cancer soon afterwards. She was sprayed at six months old. Why is this company still selling this crap? I am devastated. This is so wrong. My husband and I are slowly watching our little cat die and she is so young!!! Shame on Sergeant's. This is wrong. Stop them from killing our pets.
Sergeant's Company Profile
Company Name:

Sergeant's

Website:

http://www.sergeants.com/default.aspx