Consumer Reviews and Complaints

I purchased my Boston terrier from Petland December 2016. I fell in love with her and financed her for $2500. Petland did not tell me that they used a 3rd party finance company that charges 30% interest rate or more. My payment was supposed to be $140 but sent me an email saying that my payment is now $294 a month now. That is higher than my car payment!!! My puppy has been to the vet several times and is up to date on her vaccinations but still has problems throwing up. I love my dog and wouldn't take anything for her but I WOULD NOT recommend PETLAND to anyone!!! I am now having to pay over $7000 for a dog that was supposed to be $2500 with the puppy package!!! DO NOT buy from PETLAND!!! They are really deceiving about their prices and financing!!

I paid $2800.00 for a 10 week mini Goldendoodle puppy who I was told was AKC registered. Months later, I never received the AKC registration papers in the mail that I paid for, and even had to pay an additional $7 for postage, as I live in Texas. I got a call 3 months later informing me that my puppy is NOT registered, and they want to refund my $7. ARE YOU KIDDING ME? I would NEVER have paid nearly $3,000.00 for a puppy that was NOT registered! These stores get their puppies from PUPPY MILLS! They are fraudulently selling "registered" dogs. DO NOT PURCHASE AN ANIMAL FROM PETLAND! I will be pursuing legal action as this is consumer fraud and a misleading business practice. I was told the employee who sold me the puppy no longer works at the store, therefore I am left to suffer the consequences.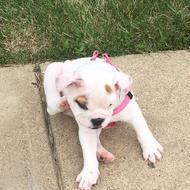 My 23 year old son went into the Petland in Robinson with his girlfriend with the intent to just look at the puppies. He ended up falling in love with an English Bulldog that was 12 weeks old. The sales person had my son finance this puppy thru two separate financing companies of which charged over 24 - 26 percent interest over a 7 year period. Bottom line is the cost of the puppy was $7,200.00 and by the end of the financing terms would have cost my son close to $12,000.00. Now I admit my son lacks the financial experience in reading the lease terms and only acted off his gut and that was he wanted this dog.
After taking the dog to a reputable vet, we asked her how much she thought my son paid for this dog and she said at most $1,000.00. When we told her the cost of this dog she was upset to say the least. As a parent, I ended up contacting the financing companies and bought out both leases so that my son was only paying the principal amount. After I had bought out the leases, I contacted the owner to see if I could at least get some type of discount as I believe their salesperson took advantage of my son and his lack of experience. I was willing to pay $5,000 for the dog which was still way over what this dog was worth. He said that he only makes about 7 - 10 percent profit on these dogs and assured me she came from a reputable breeder. After researching the breeder, I had found out that this puppy came from a puppy mill and that she had other charges against her. He assured me that these dogs can go in excess of $30,000.
I realize my son was in the wrong for signing such papers and that from a legal standpoint, there was nothing I could do. I am still very upset about this purchase as English Bulldogs have a history of only living 5 - 8 years if lucky and typically go for $1,500 - $3,000. I would never do business in the store again and would highly recommend that anyone looking for a dog go elsewhere, someplace where they could be treated fairly. There are so many puppies that need a good home and to have a pet store charge such an outrageous amount is unethical.

Do not buy from Petland!!!! There is no guarantee that you are getting a pure bred dog. We paid 3000 for what was supposed to be a Pomeranian. Already ashamed of the price but our kids have always dreamed of owning a Pomeranian since they are so cute and fluffy. We got sucked in by being able to pay monthly payments which is our own fault of course. We noticed after 6 months that her hair was not puffing up like a Pomeranians so we called Petland and they told us not to worry that the Pomeranians go through a "puppy ugly phase" and by the time she's a year she should have her full adult coat and it should "puff up", so we waited. She is now a year and 3 months old and she obviously looks like she is mixed with something.
Pomeranians are only supposed to get up to 9 lbs, called Petland Dallas and told them that our dog is too big to be a Pom, she told me that Poms are supposed to get up to 9 lbs and her EXACT words after I told her that the last time we weighed her she was 12 was "OH THAT IS BIG" She then gave me the number to their warranty department. We called Petland's warranty department and we were told to take a picture of her on a scale so we took to her a vet and she weighs 12.6 lbs. The vet told us that she is either a Schipperke or mixed with one. He was sure that she was not full blood Pomeranian. In fact he told us that we should get with who we bought her from and research.
After sending Petland Warranty company a picture as they requested of our dog on a scale showing that she weighed 12.6 lb they then came back and asked to send them the breeder's information that we got from Petland and told us they would research. Waited and nothing. So I emailed them again asking what the latest was and that is when they replied back that stating that they didn't sell us our puppy for us to breed her??? I NEVER PLANNED ON BREEDING HER! In fact we got her "fixed" when she was 6 months old!!
They then basically told us that they were not accountable for "physical traits" and that there was nothing Petland was going to do about it??!! SO PRETTY MUCH, WE PAID FOR A POM BUT IF PETLAND FALSELY SOLD US A CHIHUAHUA THEN THEY AREN'T LIABLE SINCE THEY DON'T GUARANTEE PHYSICAL TRAITS??!! I guess they could sell us anything if that is the case! They were not willing to work with us in any kind of way. Do not buy from Petland, there is no guarantee what kind of breed you are paying thousands for.

On July 1st we went into Petland to possibly purchase a puppy to train to be a Service Dog for my daughter. We found a Dachshund and they explained the dogs come with veterinarian care till they are 6 months old. They also said if anything happens to one of my older dogs their vet will care for the dog at Petland expense. They told us all shots, care were taken care of with the puppy package that we get when we take the dog. I asked again to make sure I understood her that all shots and care up till 6 months old is covered and she said yes. I let them do a credit check to see if we could finance the dog. They came back and told me I passed their Store Credit Card so we could purchase the dog that way. I then explained we are on disability so I need to budget and need to know the exact amount each month we would be expected to pay.
They went off and my daughter kept playing with the puppy. At that time we noticed it was sneezing and coughing slightly. They returned and told me after talking to the lender the payments would be around $150 or so. I told them that was too high we couldn't do it. They said they would go and talk to them again and see what they could do. They came back and said they were able to get the payments down to $95.00 a month and I said better but let me go home and budget and come back. I understood they couldn't hold the dog and I was okay with that but I couldn't give an answer till I was able to do a budget. This was a selling factor as was the veterinarian covering needs till she is 6 months old. We left.
Later on when done I called and told them we could do it and I was coming in to get the dog. She said: "Great." I get there and they are in a panic as it seems another employee had shown the dog to a family who was going through the credit process and had left for dinner and she called them and told them they passed and they can come get the dog. This in the same time I was told to come in. Neither girl knew the other called me or the other family. We got there and my daughter took the dog since we had applied 1st and they showed us the young girl who wanted the dog from a distance. All of a sudden the girl's mom came in and the girl who up till that time was taking it well broke down crying.
Out of nowhere Gloria walked up to her and handed the dog to her and told her to keep him. We can wait till they get another one in a few days. Everyone was shocked and after the store saying no we keep it I put my foot down and said we will wait. On the 4th of July I got the call another pup was in so we went in to see her. We saw her and she was sickly. My daughter came over and told me the dog was really sneezing and coughing and lethargic. When I looked at the dog she blew a rather large snot bubble and at that point I stopped and asked for a vet tech or the store manager. I went out of the booth to do the paperwork and to talk to them about what I was seeing. The girl brought me tons of paperwork to sign and as I tried to read them she kept talking explaining I guess the pages before I could read them fully.
Now understand we were there already for hours and I was tired and I didn't have my hearing aid in because I rushed so we wouldn't lose the chance at another dog. When the girl was confused as to why I wanted them I said I am not comfortable bringing a sick dog home at this time with 2 older dogs already there. She said no manager or vet tech was probably still around so I asked her to go check. She came back and said the vet tech was still there and would be out soon. I asked her how they handle sick dogs. Do they isolate them or put them back with other puppy's and she said most likely it will be put back in with the ones she traveled here with. I told her unacceptable as she is sick and needs to be away from others.
The vet tech came out to me. I asked him to look the dog over and had my daughter tell him what she was seeing with her in the booth. He looked her over said yes she is sick and he will start her on meds till the vet came. I asked when is the vet expected and if she will be isolated or back with others and he said vet will be in on Thurs the 6th and she would be put away from other dogs. I said okay and he took the dog and I went back to the paperwork. Well we got to the financial papers and she turned around and said the payments won't be $95.00 it would be over $100.00 plus but in time the payments will go down as it is paid off. Then she informed me there were 2 lenders not 1 that I will be paying. One was the Store Card, the other was a company that lends money that was why my payments would be higher than the promised $95.00 that I had went home and budgeted for.
Why I wasn't told this on the 1st when they checked my credit and approved me is beyond me. I saw the store card paperwork and did read it but saw nothing for the 2nd lender. She told me she would be right back. After almost a half hour and me falling asleep I was told to come to the phone at the register. It was the girl and she said the phone I was on wouldn't allow her to get through to the 2nd lender and that it was an electronic signature so she had to go to the back and call them there and she needed to ask me some questions on their behalf so I said fine. She said when done I will get an email with the contract. I finished all the paperwork and we finally left.
We waited all day Thurs the 6th for the call to see how she was no call So I called them that night and they said the vet will be there in the morning we can't take her home. So on Friday the 7th we stopped into see her and she looked and acted really bad. They told me the vet said she needed to stay and he would be back to look on her in a few days.
All this time I didn't get any calls on her so I kept calling or stopping in there. Also I received the Store Card and information on what to pay each month but still nothing on 2nd lender or their name. I called the store and was upset I had nothing about 2nd lender so they gave me the managers name and told to call her back tomorrow so I did and the manager Jen was busy and said she would call me and she didn't so I called her back later and she and I talked about the mix up with the 1st dog and the poor information I was given about the finances. She apologized explaining she had been away from the store for a week or so and she would get to the bottom of it all. She also said she would take the puppy home and watch it till it was better. She even gave me her personal cell number to call about the puppy.
She had me call the store back ask for Kerry and get the name and number of the 2nd lender since she doesn't handle the financial part. I called got the lenders name and called them. I was given another shock. Seems the lender was told I took his loan out on the 1st so my 1st payment was due on the 31st of July not August like the other lender. I was like wow I have to come up with a payment and I don't even have the dog yet. Then he informed me I have 6 months to pay on a promotion and if not paid in full then I will be charged interest from the 1st day of the loan July 1st even though I would have had already paid 6 months of payments I will still be charged from day one amount not the amount due after the 6 months is up.
Then I see there was a Loan Origination Fee % of $208.00 which brings my loan to $2,808.00 never told that and then I see the Total Number of Payments on bottom of loan page and for a loan of $2,600.00 when it's done I will have paid them $5,046.17. Wow never told that either. Lastly there are two (2) amounts on the loan page for interest to be paid. One says 29.992% APR and the other says 26.020%. Not sure which I am paying and the store when I asked Karry said she has no clue either. Also I had to borrow the 1st payment since it was not budgeted for the month of July because I was told payments would start in August but they started in July.
Called Jen and told her all that and how I was upset about this not being disclosed to me from the start. Jen told me I signed all papers so I was informed and I informed her this was electronically done and supposedly her phone up front was not working so her girl had to go to the back and do the calling and that didn't seem right. Anyway I got the number to corporate and I called corporate. I explained everything that had happened and the girl Lissa (not sure of correct spelling) told me she was having her supervisor call me and to expect a call from a Jen later that day or the next. Yes it seems her supervisor is also named Jen like the Store manager. She ended the call with saying Jen will find a way to compensate me and make this right. Let me add right here I have a program on my cell that records all incoming and outgoing calls.
I waited 2 days for this Jen to call me then I called and left a not so pleasant message that I was going to put a complaint in with the BBB. Guess what I got a call from Jen who said sorry was not was aware she was to call me. Jen told me she would check with the store and get back to me. Well a few days later she got back to me and it didn't end well. Her people denied everything and no mention of making this right. I put the complaint in with the BBB. Petland's response so far is priceless. It went from me demanding a vet tech to them finding the dog sick on their own. It went from them telling me the shots and any issues with the dog were covered by the puppy package to me having to pay for shots and when blood was found in her stools I had to pay for it to be looked at and taken care of.
Also I picked the dog up on the 13th of July, 13 days after they had submitted the paperwork to both lenders so they show me as having the dog on the 1st not the 13th. Lastly our courts told the store not to sell any dogs but we found out after we already bought it and they still are selling dogs. They are heading back to court.
How do I know I can trust these reviews about Petland?
880,156 reviews on ConsumerAffairs are verified.
We require contact information to ensure our reviewers are real.
We use intelligent software that helps us maintain the integrity of reviews.
Our moderators read all reviews to verify quality and helpfulness.
For more information about reviews on ConsumerAffairs.com please visit our FAQ.

We bought was we thought was our dream dog Pomeranian from Petland Dallas on July 24, 2016. Ashamed to admit how much we paid for her, had to get a payment plan! We started noticing that our dog was not puffing up like a real Pomeranian and have made several calls to Petland asking why. Each time we were told that the puppy was going through a "puppy ugly" phase and her hair should puff up by the time she is a year old. We waited a year and her hair is still flat on her back and she is extremely large for a "Pomeranian". Now I realize we were scammed into waiting a year.
We have had several random people ask us what kind of dog that she is and when we told them Pomeranian they look at us funny and a few of them have had their own opinion as to what she is, some of whom HAVE their own Pomeranians and one was a Pomeranian breeder. We took her to PetSmart to weigh her and the vet looked at her and immediately said that she was a Schipperke or American eskimo dog. After researching yes, I agree that she is mixed with something and is not full Pom.
She weighs 12.6 lbs and Pomeranians are supposed to get up to 7 lbs, I called Petland and the girl who answered was like "whoa that's big". We have read several reviews that Petland are getting dogs from puppy mills and now it is becoming clear that we have been lied to and scammed and I want a full refund for her. Our kids love her and we will not simply "trade her in" as it was mentioned on the phone. "As we explained previously, this puppy is provided solely for the purpose of a companion pet. Per Petland warranty, there is no guarantee expressed or implied that you will be able to use this pet for showing or breeding purposes." <-- NOTE: MY DOG IS FIXED, NEVER DID I MENTION WANTING TO BREED HER.
"Petland does not guarantee physical traits. At the time of purchase, the pedigree, canine partners instruction sheet and APRI registration application were provided to you." <-- So pretty much they can sell me a pig and call it a Pomeranian but because I signed something that they don't guarantee physical traits they can get away with it? "Unfortunately, there can be no compensation for concerns over physical traits. If you would like, we can reach out to Koda's breeder to see if we can get any pictures of her sire and dam but that would be the most that can be offered in this case." I need a reasonable resolution from Petland, this is terrible service!!!

After paying $2300 for an AKC long haired Chihuahua puppy at Petland, I discovered the average market price for them is $500 to $800. I have never felt like such an idiot. Do your research. Besides, the pup sneezed a couple times while I was purchasing. I told the worker he sneezed. His reply was: "Just a sneeze. That's all." Within a week he was diagnosed with a cold and cough. A few days later he was hospitalized for pneumonia for 6 days. He's still getting over the cough and I've had him a month. I have had to put potty training off because he's been too sick. I feel so ripped off. Do NOT buy a pet from Petland.

This company plays on a person's emotions. Their procedures are to get your emotional attachment in high gear before telling you the cost of the puppy which is astronomical. Then they bombard you with how supposedly easy the payments will be of only $25 monthly with 0% interest. All the while you're getting sucked in by the emotional attachment and the idea that it's not a financial burden. I'd like to say I'm an intelligent person and make wise decisions in regards to financial matters but I got snookered. Then I took the puppy I bought to my vet and the poor thing had ear mites so severe it took months to get rid of them. She still gets ear infections because of those ear mites.
This company is worse than a loan shark or those payday loan companies we read about. After the puppy is brought home and the excitement has calmed down I learned that this 0% interest is only for 12 months and if it's not paid in full by the end of that time - not only does the interest jump to 29.99% you will be charged the interest for that year regardless of your balance at the end of that promotion. I fortunately did a balance transfer but for those who can not or did not realize the scam - they have no recourse. DO NOT DO BUSINESS WITH PETLAND. They do not care about the animals or finding a good home - they only want to take advantage of people.

In December 2016 I purchased a Neapolitan Mastiff puppy from Petland Sarasota. I was an idiot for not researching them beforehand. My mother and I went in to pass some time and we decided to play with brother and sister Neopolitan Mastiffs. We asked the sales girl how much the male was. We were told $4500. I asked if he was AKC registered. She said that he was and went on to explain that all of their puppies came from reputable breeders and that they are against puppy mills. My mom and I decided that I would see if I could get financed. Their computers were down so they said it was going to be a little bit. My mom and I walked next door to Target then went back. I got approved for part of the cost. We negotiated that $4500 was a little high. The sales girl went and talked to someone.
When she came back she said that if we chose not to take the crate and toys that came with him they would take close to $1000 off. That left a total of $3700.00, $259.00 tax, and a $49.00 finance fee putting the total at $4008.00. There was a down payment of $1979.49 due at the store. I was financed for $1000.00 from a different company so that left a payment of $979.49 due. We got to bring a puppy home for the family at Christmas. The sales girl explained the puppy for life program, which was included in the price, as long as we took the puppy to Petland's preferred vet, fed him their food, and gave him their vitamins and supplements. However, since we live 75 miles from the store and vet we were told that we could take him to our vet. The sales girl handed me the puppy and went over the paperwork with my mom.
It was Christmas time so I neglected reading over the paperwork thoroughly when we came home. When I went to change his registration with the AKC to me as his owner I found out that he is only registered as AKC Partners. I had never heard of that. I researched it only to find out that any dog can be registered with Partners, whether it is full blooded or not. After finding that out I looked to find out the name of the breeder he came from. It was listed as Michele ** as his breeder. I started to look into that. I found that Michele ** is related to the owner of Stonehenge Kennels, Steve Kruse. Steve Kruse has received multiple violations and has been suspended, however I'm not sure if he's still breeding. Michele ** is also right down the street from Stonehenge Kennels.
After finding that out I asked my vet if we could do a DNA test. I spent $80.00 to find out that my puppy was in fact pure bred 3 generations back. He also had no genetic issues listed on that specific test, I later found out from another vet that certain tests only test for certain things. At that point I figured it would be pointless to contact Petland about any of this. In May 2017 my puppy got sick. He quit eating, was losing weight rapidly, and did nothing but sleep. I took him to my vet who told me if I had any chance of my puppy surviving that I had to get him to an emergency vet that night, so I drove him to an animal hospital 45 mins from home. My vet believed he had a bowel obstruction. The emergency vet kept him overnight. Their thought was that he had leptospirosis. He was in the hospital for 4 days.
When we brought him home he was on 4-5 different medications, had to be fed with a syringe, and had to have subcutaneous fluids (iv fluids we had to administer under his skin). He had 3 leptospirosis tests done and they all came back negative. Without further testing they were not able to tell us if it was a communicable disease or if it is was hereditary/genetic. However, I couldn't afford any more testing. In 5 days I spent $5000 on vet care. My puppy did get better, but it is unknown if he will get sick again. At this point I did a Google review on Petland Sarasota explaining all that had happened. Their response apologized for my bad experience then referred to the warranty that came with my dog that states I have 14 days following my purchase to contact the store if a licensed vet finds my dog unfit for sale or 48 hours if a vet finds my puppy unfit due to hereditary disorders.
The funny thing is, even if I made the review right after I got him, it took them 2-3 weeks to respond stating that policy. I then decided to do a complaint with the BBB. Again I explained everything. I did say my mom signed the finance paperwork. However I think I signed the finance paperwork and that my mom handled all the other paperwork. I said that I felt I deserved at least a partial refund. Their response stated that the General Manager said that it was explained to me that my puppy was AKC Partners and ACA registered. I have never heard of ACA until I got the BBB response. They also said that I signed all of the finance paperwork, they sent copies of the paperwork and my driver's license with the response.
I couldn't see the copy of the paperwork they attached with the response so I got my copy out to look at. Well, there is no signatures on my copy so I'm not sure if I signed them. They said they are surprised my puppy came down with an illness since they were never notified and neither was their preferred vet. That there is stipulations in their warranty about hereditary issues and I am welcome to take my puppy to their preferred vet if I feel that is the case. Petland said they could not comment on the ban that is in place stating they are no longer able to sell puppies and kittens because they are currently in litigation with the city of Sarasota, but they can say that I purchased my puppy before the ban.
I will agree with the fact that I did purchase him before. I purchased him Dec 17, 2017 and the ban was supposed to start Jan 27, 2017. Petland filed a lawsuit against Sarasota County's ban in Oct 2016. I did mention in my BBB complaint that I had learned that Petland had been going back and forth with the city over the law, I never mentioned anything else about it in my complaint. In my rebuttal to Petland's response I said that yes I bought mine 2-3 weeks before the ban but that does not take away from the fact that 7 months after the ban was to be in effect they are still selling puppies and kittens.
Petlands final part of the response was that they are sorry I was not completely happy but they see nothing that would merit a partial refund of my contracts. My puppy has severe separation anxiety. He cries, barks, sheds, and pees if he's put in a crate. If he is not confined he chews anything and everything he can, no matter how many toys or bones he has.

I Purchased what we were told was a purebred Silver Labrador puppy last August from Petland in Fairfax Virginia. From two days after we brought him home he had GI issues which the vet told us was Giardia. It took 9 months of treatment to cure him of this and thousands of dollars later, we find out through a DNA test that he in fact is not a purebred dog but a mix of lab/Weimaraner. The test indicated only one of his parents was in fact a purebred! I am so upset. We filed a complaint with AKC who has opened up a case and have a case opened with Pet Solutions who handles all of the claims for Petland. I don't know how this happens, my dog is registered with AKC as a purebred dog! And according to his pedigree paperwork everything is in order, AKC told me that the sire and Dam might not in fact be his parents!
I asked Pet Solutions how they verify that what they are being told by the breeders is accurate? I was told that they go by the paperwork that they are given. I am so frustrated and upset. If I had wanted a mix breed dog I would have adopted one! Don't get me wrong. I love my dog. He is a wonderful dog, but I do not want to be lied to and cheated out of 3000 dollars for a mixed breed dog. This company either knew it wasn't true just to make a quick buck or they need to start doing their homework before you buy from a breeder, I had been told he was from a small family breeder in Ohio. I google the owner and bring up a map of this breeder and he has many large buildings with no doubt kennels in them!
I'm truly sickened by this, my fault I know buying from a pet store having read horror stories about puppy mills. Well at least my dog was one of the lucky ones to have escaped that horror and has a great life. Petland needs to be put out of business! I will not stop until I get restitution for what has happened! Shame on you Petland!!! Now the wait begins as all parties do their own investigations.

This place where is at they do not use puppy mills but I have a very bad feeling they do. I spend $2,700 on a miniature poodle. She has a parasite. She came from the puppy mill with that we can't get rid of. Her hair is not growing in certain spots. That is because it is not from a reputable private breeder. I thought I was doing a good thing. My little poodle died and I wanted to replace him and I was grieving but I made a very big mistake by going to Petland. I went to the one in Fort Myers on College Avenue. Do yourself a favor and stay the hell away from there.

I purchased a cocker spaniel from Petland. During her first year of life, she developed cherry eye in both eyes. The warranty would pay for a procedure that would remove her tear glands. I would have to administer eye drops 4 to 5 times a day, and still run the risk of eye ulcers. I opted for a tuck procedure that would preserve her tear glands. It was more expensive, so I paid the difference, which was a couple hundred dollars. Warranty department did not care what was best for the dog, only what procedure was cheaper. Year 3 of Maggie's life, she is having ear infection after ear infection. Her ears become swollen and inflamed, eventually swelling shut, with pus seeping, despite multiple Vet visits and medications. Vet diagnoses her with proliferative ear disease and Maggie is sent to a surgeon at MedVet.
She has to have the skin in her ear canals removed in both ears. (TECA) WARRANTY DEPARTMENT REFUSED TO PAY ANYTHING. Even with a letter from the vet stating this ear disease was a congenital issue, so should be covered, the warranty department refused simply because she was not diagnosed her first year of life! This surgery is thousands of dollars that I have to pay with no help from them, despite the claim they stand behind every puppy they sell. In addition, she has complicated food allergies that we are still trying to figure out. Warranty department does not care at all. I am responsible for everything.

I bought a 11 week old female Siberian husky at the Dallas Petland. I knew they weren't angels but I got a puppy anyway and she's doing fine. The thing I'm concerned about is that I did not get the sire and dam name 3 to 4 weeks after. I have been getting shady names from Junior Detweiler or Allen Junior. And I got a address but it just leads to a random road in Princeton Missouri. And the phone numbers just goes to a random voicemail. I looked up her dam and found the owners who previously owned her and found out they rehomed all their huskies to a Amish guy but won't go out and say his full name. I asked for a real phone number or email and he said he didn't feel comfortable which just made me even more suspicious. He told me if I had a problem to call Petland which we have already and still nothing comes up. Getting fed up.

Don't buy puppies from them. I was looking for a black and white toy poodle for my autistic grandson to help fill the void left when his first black and white poodle passed. At the time this was the only place I could find that said they could find me what I was looking for. I was contacted by someone in the main office I believe. Told them what I was looking for. She sent me a few pictures (some of breeds not even interested in). I fell in love with a cute little guy. I was told when to expect him to be delivered to the Cicero store. He was to be 5-7 pounds. The wait was longer as I was told he needed to gain more weight. I waited.
Finally I got the call we were waiting for. I would look at his picture everyday with anticipation. We scheduled an appointment to pick him up. I took with me my 10 yo grandson who lives with me and my 2 yo granddaughter who I babysit. We were led into a backroom to meet him!!!! Where was the puppy I had been waiting weeks for?? There was a black and white toy poodle but not the one we picked. The manager at the Cicero store told me the pup I picked had a knee problem and was sent back... No call to me about this problem. Just another dog sent in his place. And I had been calling the store and the original lady to check on "my" pup. What a big disappointment. How awful I thought and felt.
Remember I had with me my autistic grandson whom the pup was for and a 2 yo. I ended up taking this pup. I tried getting a price reduction (as anybody who has gotten a pup there knows the cost it VERY high). They would do nothing for me. Our new pup has grown to over 11 pounds also. It has been 2 years since this purchase. Almost everyday I think about the pup I fell in love with. And wonder what happened to him. Yes we do have a toy poodle. But the way he was brought into our lives is just so wrong. I have thought of doing a review a long time ago but tried to deal with my emotions to no avail. Hopefully this will help me and others. I have owned many dogs in my life but never through a store like Petland. It will definitely be my last through them (still paying on the pup).

We bought a parrot from Petland. The initial issue was he had no ring on his foot, I.e. we were told he had one by two members of staff but in fact, he didn't. They lied to us. Head management were to call us back about six months ago and never did. My last visit to Petland ended with the manager telling me I'm not doing myself favours by coming into their store. So much went on, too much to explain. The parrot an African Grey who still has no identity came to us with very bad habits. Inexperienced staff are to blame. Because of all this, he pulls his feathers out, three vet trips later still pulling his feathers out and biting my children causing them to bleed. Also, he's on medication to calm him down. He's only 1 year old. Never settled with us.
I'm fed up leaving messages with Petland. They don't care. I spend $400 on a bird carrier so Oscar the parrot can accompany us everywhere we go. Still pulling feathers. Bought humidifier for him, all different foods, $50 on a UV lamp, lots of toys, and massive cage, still his habits haven't changed, and still he has no Identity tag. I'm in this now for thousands of dollars, so so much lies and issues with Petland staff. Management staff don't return your call. STAY AWAY FROM PETLAND. That's my advice as a customer that got treated appallingly.

Was at Petland to see pups. Came across a large Golden Retriever sharing a cage with a med size dog. Golden Retriever be 4-5 months was Skin & Bones. You could see Shoulder, Hip & Ribcage bones. It was a disgusting sight to see. This place had very sick puppies. I have tried to purchase two dogs prior, only to be stopped because the dogs were under vet care with meds for kennel cough.

Solutions. pet or paw-sitive solutions has a company that undoubtedly is one I recommend. Their grooming, healthcare and preventative products will help your new furry friend from having some common health issues. I have had the pleasure of talking to a representative named Jennifer. Her knowledge of what it takes to provide the very best healthcare for my pet has been priceless. Many people think that spending money on their pets is a waste of money. I believe spending money on products that will keep you out of the vets office makes since. Thank you Jennifer for making a difference in me and Ali the greatest life. You and your team deserves a big 'Wow'. How cool is that. Just saying.

I'm a freshman in college, after moving out of my family's house and leaving my friends and dog baby behind I felt a bit lonely. I went to Petland with a friend who was a previous employee and purchased 200$ worth of adorable baby bunny. I grew up with a dwarf who was my best friend and lived for almost a decade. She was so sweet and didn't run when I held her like bunnies always did. I should have known that there was something wrong with the bunnies lethargic attitudes but it never crossed my mind that there would be sick baby bunnies although they were in bad conditions. I was convinced once I got her home she'd be a loving lifelong companion. I named her Buns, I took her on walks every day, made sure her home was cleaned daily, I even had plans of making her a big hutch since I didn't like seeing my baby in a cage. I had instantly fallen in love.
I noticed how frail and malnutritioned she was the day after when grooming her and that patches of fur were missing. I thought that is neglect on the part of Petland but thank God in a few weeks I could resolve this. Unfortunately she started showing signs of wet tail as well a few days later and stopped being as active, I tried to make up for this by giving her fruits and veggies and more hay, I also refilled and cleaned her water every few hours.
Today I woke up and my little Buns was obviously in a great deal of pain. While waiting for a ride to the vet I tried spoon feeding her mashed food and water but she literally would not open her mouth for me. I cleaned her very diligently, gave her a tummy rub and tried to keep her warm with hot water bottles. I finally decided that her passing away was not an option if I had anything to do with it, I put her in the pet carrier and literally ran to the closest vet because I could not bare to wait any longer.
When I arrived she was convulsing and lying almost upside down. The nurse said they don't usually take walk-ins but this was an emergency and convinced the vet to see her. She was in the back for a long time when the vet came out and said "I'm so sorry but your baby has passed. We had no choice but to put her to sleep." I instantly started balling my eyes own and told them that I couldn't bare to see her dead and carry her back home. As they handed me back her things I told the vet, "If I could have just gotten here a few days earlier I could have saved her," to which she responded, "She had to have been ill when you bought her, there was underlying issues. This is not your fault."
I didn't get the warranty because I am a broke college kid who couldn't really afford a bunny to begin with. Petland has blamed me upon contacting them and had continued to say if I didn't buy the warranty they could do nothing. But even that doesn't really matter because money won't bring her back. I was so heartbroken I've been in bed crying today instead of going to my classes. I read others reviews and learned what a despicable place this was. I can't believe they conned my friends, teenagers in their first year of college, into working for them and believing the propaganda. My heart goes out to everyone else who has suffered at the hands of this business. I love you Buns and I'll see you again one day. I'll never forget you or how you were treated.

I adopted a very ill puppy from Petland last year. The dog required medication three times a day for over a month - the vet said the dog was showing signs of distemper (the dog threw-up when I was playing with it at the store, they just said it had an upset tummy). The dog would cough so much it would throw up and then get diarrhea. The puppy did eventually get well, but this was one of the most untrainable dogs I've ever had (it would run into a wall... And then run into it over and over again). Whatever I would do, the dog would always sleep in its own waste and eat any poop it would find!
I decided to research the dog's pedigree - after contacting the actual breeder I was told that the pedigree information provided by Petland was fake! After that, we found out that the dog wasn't even a purebred, but a mix (and probably a product of a puppy mill)! The breeder started his own investigation as he was trying to figure out where the falsification had occurred.
Thankfully, I did not purchase the dog with the Petland credit card, I used my personal credit card and was able to dispute the charge (the price of the dog was set for "clearance" hmmm... I wonder why?). Do not buy a dog from here, they do not deserve your hard earned money! There are tons of reputable breeders where you can get a dog from - avoid Petland like the plague! I repeat, DO NOT BUY A DOG FROM HERE - DON'T BE A SUCKER!

My dog died in a week??? I had a pomeranian. He was 5 months old. I took him to the vet the next day after purchasing him. Once I told her where I got him from she said I "rescued him". He was underweight, not eating, and had ear mites. She had to use over 40 q-tips to get wax out his ears, she said it caused him muffed hearing. Then a couple days later he woke up at throwing up blood. We rushed him to the emergency vet and as soon as I told her where I got him from she said, "50% of the dogs that have come here are from Petland and most of them don't make it." So I called and tried to make a claim and she wanted me to go pick up the dogs body, take it to Wayne State so they could perform test on it. I asked her, "What type of care are you required to do the dogs?" She said, "WE ARE ONLY REQUIRED TO GIVE THE DOG ITS SHOTS," meaning you might get a good dog, you might not but we aren't responsible.

I purchased an Australian Shepherd. He is almost 2 and has severe hip dysplasia which is a hereditary disease. He limps constantly. I spend $250.00 a month so he is not in pain and to take the inflammation down. I'm very devastated and he is my world. He has to have surgery that will cost 4,000. Petland will not help with any of the cost for this because he has not been on the cheap vita chews that they sell which would of done nothing considering he was born with HD. I will be calling an attorney tomorrow. :( Petland should not be in business. Customer service is horrible. I have never bought from a pet store and should of never started...

I bought an 8 week old male Pekingese puppy after my 11 year old male had died from an overdose of anesthesia after a routine dental cleaning. I paid a premium show dog price for this puppy and was assured that he was not from a puppy mill and that he was registered. Turned out, he was APR registered not AKC that I paid for. When I bought him he was having a problem with loose stools. I was told it was due to a "food change". When I took the puppy to my vet the day after I purchased him, I was told he had coccidia (a common parasite). A week's worth of treatment and he was fine. The vet also diagnosed that the dog had pinched nares and entropion eyelids that would require surgery to correct. He was also diagnosed with bilateral locating patellas (loose knees). I was assured that the "warranty" would cover his problems.
It was decided that it would be best for the dog to wait to see if he would outgrow any of these problems before performing surgery. He did not. Fast forward and now a Petland did not want to cover the surgery. They finally agreed to do it so after taking the bills to them, they announce that they will pay for the procedure - not any anesthetic, not the intubation or surgical supplies or anything needed to perform the surgery. As far as they are concerned, he could be carved up like a Christmas turkey without benefit of anesthesia or sanitary supplies. So now I have a $1000 vet bill that should have been covered and they will cover less than $200. They will be happy to take him back, euthanize him and give me a different one. Over my dead body! This boy is my baby regardless of the bills. Just don't ever buy a pup from them.

We bought three dogs from Petland Crystal Lake Illinois. One we purchased in approximately 2008 and we purchased another one in 2009. Took him to the vets that they sent us to set. The dogs were fine. Later to find out the oldest dog that we purchased in 2008 she had a tumor that attached to all her organs. Later dying from cancer. The other dog from the time he had we had gotten him had had a stent put in because he was genetically deformed and could not urinate. When the other dog passed away Petland were rubbing replace her with another dog. Later to find out this dog he had diabetes and genetic problems and now is dying at the animal hospital we believe and the doctor doesn't believe to that these dogs were product of a puppy mill. Wanted to warn the public not to buy dogs from Petland in Crystal Lake. Humongous expense and heartbreak.

The poodle mix I paid $2000 for from Petland was so sick he almost died. Ton of love and cash later he is fine but wow the first two weeks home were really rough and extremely emotional for my family. My opinion is that petland and their owners are criminals, using every loophole and out they can to stay in business. Just reading some of these complaints you can see the pattern of how they do business. Most of their dogs are very sick when you get them home so how can they not scan the dogs better on a daily basis to point out the sick ones and get them treatment before a family of 1-2-3-4 pays $2000 hard earned dollars on a sick dog that will turn their life upside down!
I took a two week vacation when I realized he was so sick and stayed home with our boy to personally nurse him back to health. He had pneumonia and bronchitis so bad - he would cough white mucus would come out of his nose and mouth. He was a true fighter and wanted to live because I could see the fight in his red pinkish eyes. He was so sick - I was beside myself.
Last time I owned a dog was 35 years ago and I am positive he was never ever sick (lucky for us). So to say the least I had no idea what was going on with his puppy I had brought home for everyone to fall in love with was that close to death. The night before I took him to the vet and they put him in the incubator thingy with the hoses in his nose and all the other drama (antibiotics) two different strong antibiotics and they wanted me to bring him back everyday for the next week until he was better. Thank God he had the fight in him and he got better real quick within 3 days. He was feeling better. However he still has somewhat of an eating problem but I think that is breed thing? However we have to feed him twice a day and must give him some kind of treat or incentive to eat, always.
Anyway if I had to do it again I would definitely never buy a dog. Visit your local pound and if it takes a few months and many trips to any different pounds to find the right dog it will be worth it when you do finally find the perfect dog, for who's life you will be saving which will make it that much nicer experience for the whole family. Maybe take the kids to a regular dog store just to look at the ridiculous prices and then take them to the pound to show them dogs that humans gave up on and how you can save that animal's life for a few dollars. It will be a life experience that will everyone's life better I promise. :)
Love to all dogs, even the ones at petland, however no one should ever buy a dog from there. Maybe if everyone boycotted petland and just let the dogs sit in their store until they have to give them to the pound, then everyone can get their dogs for FREE!! Like it should be, NO DOG ANYWHERE should be $2000!! Shame on you petland!
You can tell the manager guy at the petland in Davie & Plantation FL is a winner, he won't even show his face. He stays in the back and lets the teenagers take care of everything. He knows someone could come in at any moment and complain about the crappy sick mangy dog. They have a 30% interest rate credit card for which has $2500 on it and have to come out of pocket for special food, medications, time off work, up at night with the sick dog! DO NOT BUY ANYTHING FROM PETLAND PET STORES! YOU HAVE BEEN WARNED!!

My family and I were treated horrible when we came into the store to look for a pet. We are ** Americans and my kids blind-folded me and brought me in the store. I was surprised about the gift but was concerned about the price. Once I asked the questions, my family told me that all the sales agents demeanor changed as if they were dealing with ** people with no money and wasting their time. One of my daughter's friend asked to play with a bulldog but Rachel kept saying the dog cost 5K before she gave him the dog (as if he could not afford the dog). Another friend asked to play with a different dog but Rachel never came back with the dog. When I decided the dog was too much for my daughters and that I would check with my prior breeder, I was told Rachel took the dog and rolled her eyes when she walked away.
I spoke with Rachel and the manager, Rico this morning. She said she did not remember treating us like this and Rico said he would report it to the private owners. I am forwarding this message to corporate to let you know that your sales rep who live in a ** city are treating ** people like this. We have money too and should be treated the same. I personally make 145K and my daughters have good jobs and are in college. I actually was going to get the dog after talking to my oldest daughter who told me not to worry about the cost. But because of the way we were treated, I will buy the dog somewhere else. I hope you speak with Rachel about the potential ** customers she will have in a ** city - Atlanta. I am also reporting this to the BBB.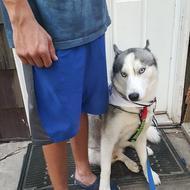 I would even give them 1 star. I bought AKC registered male husky from them and he was healthy. Surprisingly no problems. He's almost 2 years old now and now problems are showing up with him. Of course the warranty has run out. But let me start from the beginning. When I first bought my boy they told me 2000 which was fine. I told them I don't want the training or the puppy package but they included that! I was so mad about that. I did my research and found that he came from one of the top 5 worst puppy mills in the USA. I was again irate. I wanted a refund of 75% and they denied me that even though they lied to me and told me he came from a top quality breeder. I didn't have time to deal with them as he was not sick or unhealthy at this point. Well they kept calling me and harassing me wanting me to give the puppy that after interest was 3000.
I continuously told them to leave me alone. I had to change my phone number because the calls were non-stop. When my boy was 6 months old I once again took him for a check up at my vet who told me he was really small for a husky and his growth plates looked swollen. I tried to call Petland and they told me that it was my fault and basically to screw off. No major problems yet so I was like ok I can deal with him being small even though I bought him for show and he's not showable. So everything is going great and then now he is having more problems pop up such as digestive tract problems and zinc problems as well as onset hip dysplasia at 2 years old. I have grown to love my boy and I only get to have him for a short time. Vet told me next year we will have to put him down. Poor baby boy. I hate Petland for the emotional stress and sadness they have placed on my family and I.

On Sept 15th 2016 my boyfriend bought me a rabbit for my birthday from the Petland in Dayton, Ohio. They told us she was about 2 years old, and that she was one of the rabbits someone randomly left at the door. So I was already hooked on having her more since they told me that, so that I could give her a better life and the love for her since the people before couldn't. We bought all the supplies; hay, cage, food, etc. All in all it was roughly $220.00 for everything including the rabbit. We took her home, set up the cage, let her hop all around - seemed like everything was fine then we noticed after like 3 days she wasn't eating, and rarely drinking so we started to give her carrots and/or veggies just so she would have something in her system since it seemed like she wouldn't eat.
So the following Saturday the 24th we stopped in Petland and told them the rabbit wasn't eating right, and we wanted to know why. So the lady at the store asked if we feed her anything except for the hay or the pellets we got. We said "yes, because she wasn't eating correctly." She said "you aren't suppose to give them ANYTHING except for the hay and pellets for at least 6 months." (Nobody told us this when we got her.) But we also thought it was odd since she was an adult rabbit and not a baby. So we left and tried again...
The following Monday the Sept 26th same results - not touching her food, drinking a little but not a lot. So then we noticed as she would go to the bathroom she wasn't going correctly. She would pee but then she would poop - it wasn't solid. It was yellow and looked like mucus was stuck to her butt so I kept having to clean her bottom with baby wipes or washing her behind since the bedding would stick and become like a hard rock and was hard to get off. So by Sept 28th I've google the not eating, drinking, the poop problem and got all kinds of things going through my mind by this time. So I call Petland and tell them "there is definitely something wrong with my rabbit. Is there anything you can do to help me?" Their response "no we can't do anything but you should go to the vet because that doesn't sound right."
So I asked if she was sick before I got her. She said "not sure, we don't do vet checks on the rabbits, just our dogs or cats." Okay. By this time I am completely livid that they told me they wouldn't or couldn't do anything PLUS telling me they don't check all their animals before reselling to a new owner. Now today Sept 29th took her to the vet because I thought enough was enough. Today I want answers. So got home from work, went to see her. She was so weak. She couldn't move or stand up so I rushed her to the vet office and they told me her lungs sounded horrible and that she was really bloated and that she had an illness called GastroIntestinal Stasis and perhaps a touch of pneumonia. So they ended up taking her in the back of the office and put her in ICU and put her on oxygen cause she was having trouble breathing.
They told me it was completely up to me but she had a chance of 20% of living through the night and that we could try to fight it but with her staying over night, getting the meds that there want much hope and the cost would of been $249.85 or I could take her home and she could go on her own time. Or put her to sleep. Obviously, by this time I want to do everything in my power to save her but also I don't have that kind of cash right now. Since she was suffering I told them to just go ahead and put her to sleep because I don't want her to suffer any more than she already has.
Sadly after saying my goodbyes to her and left the room she went on her own time today at 4:45pm. ;( So with all this being said I will NEVER shop at Petland again because they basically sold me a sick, dying rabbit and wouldn't even own up to it or refund or anything in my behalf!!! Awful place. Will never buy or give them the time a day!

This was Toby born on July 9th, 2015 came from Arkansas. We went to Petland on December 11th, 2015 in hopes of obtaining a long life companion. He was on SALE and very very skinny. It seemed like no one wanted him but we saw over his skinniness and decided to give him a chance in life... We named him Toby... He was our family Christmas present. Toby was constantly sick diarrhea, vomiting, no appetite. We took him to the follow up veterinarian appointment that you guys provide us with and the vet suggested some additional tests to be done because she was concerned for Toby. I contact Petland corporation and they denied the services to be covered. We decide to go along. We feed him with baby food with a syringe and ** for all the diarrhea. He grew and grew but continued to have his constant accidents. He has potty training but still couldn't hold on. Constantly drinking excessive water we thought it was a puppy thing.
Until this Saturday August 6th, 2016 Toby got again really sickly but this time it was much more than just another sick. Toby had no energy. I decide to do the same procedures I did when we got him from Petland, baby food in a syringe, ** to restore his electrolytes from the diarrhea but nothing seems to work. In fact, things got worse. He started having shakes attacks, wouldn't move, look due anything. We decided to take him to an emergency vet Saturday evening. We went in to the vet trying to get our baby well again so he could be back to be playing with his big brother Sparky and all of us. But it was to late. The vet told us that Toby had kidneys failure, his kidneys never fully developed something that would off been caught earlier if it wasn't for Petland denying the further testing requested from the vet. My heart aches as I write this but Toby crossed the rainbow bridge this Saturday August 6th, 2016 at 10:25 pm.
It was the hardest goodbye as our sweet boy closed his eyes. Leaving behind a heart broken family. I am destroyed!!! My son is going through a hard time understanding and is depressed that requires for him to sleep at night in bed with us. Our family will never be the same. We loved him like the baby. He was the loving boy. Toby deserved to be alive. Toby deserved to have been tested that day after we bought him. This could have been prevented... My Toby boy I will forever honor your name baby. Sorry you had to go so soon. Toby only turned a year old on July 9th, 2016. He was only part of our lives for 7 months, 7 beautiful, loving, caring months. We got to take him to the Smokey mountains on our trip... You will forever be missed. Rest in peace my sweet Toby. Mommy, Daddy, George and your brother Sparky miss you tremendously. Wait for me at the gates of heaven.

My wife and I purchased a Teddy Bear puppy (a shih tzu and bichon mix) because we wanted a companion for our adopted lhasa terrier. As with many other reviews I read (very much unfortunately AFTER the sale and not beforehand) we were assured that the owners of the store visit each breeder - all of whom are "accredited" and "held to the highest standards" - and they only choose the safest and happiest puppies.
Fast-forward to after our purchase when we took her to the vet to get checked out (our vet, not affiliated with Petland whatsoever) only to find that she has a parasite called Giardiasis, which is very easily spreadable. She also has jaw and dental issues because her lower jaw has such a severe underbite. Now we're paying to have to get her dental issues fixed (to the tune of nearly $1,000) plus the medicine for her parasite and the additional chores of having to super-clean every inch of the house so it doesn't spread to our other dog or the kids.
When I try to contact the store or its warranty department to cover the medical costs incurred from their supposedly happy and healthy puppies, someone takes down the info and will "get back to me." This is only the beginning, because I will not let this go until there's resolution. Anyone looking to stop in and visit the cute puppies and kittens should just keep on driving. It's sad because not only do they criminally mislead people but they also fully support the mistreatment and God-awful conditions in which the puppies reside. AVOID PET STORES AT ALL COSTS, ESPECIALLY PETLAND IN HOFFMAN ESTATES!!!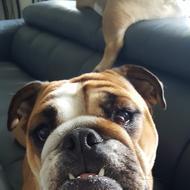 We purchased a Bulldog from Petland Bradenton in April 2015. Right away the poor thing had pneumonia and bronchitis! About a month after that she got cherry eye. We have had 2 surgeries done that have not been able to fix her cherry eye. A couple months after that we noticed her limping. We had x-rays taken and found out her hips are not even connected. We were referred to a specialist that said she is one of the most extreme cases he has seen. She will eventually lose her ability to walk. She is on pain meds on a daily basis. How is this fair to her or to us having to see her in this pain?
We did research on the breeder Petland used and found out it is a puppy mill. Just a couple months after our puppy's birthday, the breeder was found to have numerous violations causing them to shut down. We did contact the warranty department who had told us to send them all documentation. I got together everything which happened to be a huge stack of paperwork. I emailed them exactly how they had told us to and got no response. I emailed them again, with no response. I have paid out an extreme amount of money to help this dog that my family has fallen in love with so she does not suffer. The specialist did inform me this is a congenital disorder. The mother had these problems and it was passed down to her pups. How can people possibly do this to animals? I will never buy anything else from Petland and I will do whatever it takes to make sure everybody knows the pain and financial costs we have experienced.
Company Name:

Petland

Website:

http://www.petland.com/