Consumer Complaints and Reviews

Let this be known I made this account JUST to review Banfield Pet Hospital. My boyfriend and I have a 12 week old pug puppy and were on the search to find the best/affordable vet. We went to Banfield under a recommendation from a friend. I saw online they had a free consultation, so we scheduled an appointment to come in for that.
FIRST PROBLEM: I "requested" an appointment online without realizing it was not a confirmed thing, so when the day of my appointment had come I had not received any calls/messages. I called and they told me they had called and left a message, but I never got anything so we had to reschedule for the next week. She offered me both 10am or 330. I chose 330pm.
SECOND PROBLEM: The day was approaching for our appointment and they called to confirm. The person who has rescheduled for us scheduled us for 10am when I reiterated the fact we wanted 330!!! She said, "We can reschedule for next week," I said no. We're already pushed back a week. We will come in. THIRD PROBLEM: We start our appointment and the doctor starts telling us all of these things she will be doing for our puppy today and how much they will cost. Wait a minute, wasn't this a FREE consultation? I got so distracted by her telling us everything and us not understand what she was going to do that I forgot to reiterate that we were only there for the free consultation. So before we know it, everything they're doing today is going to cost us $200!!! Unless we get on the optimum wellness plan and it will be $79.
She goes on to explain to us that the neutering procedure will cost us about $400 anywhere else so it's a great deal to get on the plan where you pay $500 a year. We didn't know the difference so we signed up for the plan BEING THAT SHE TOLD US WE HAD A 4 DAY GRACE PERIOD TO DECIDE IF WE WANTED TO CANCEL.
FOURTH PROBLEM: We call our hometown vet to find out neutering is $90 there so we say NO WAY and I call to cancel our wellness plan with Banfield. Turns out a grace period is not a grace period because to get out of our contract we have to pay the full $200 for the vet visit where our puppy didn't even advance in his puppy shots. We paid $200 for samples to be taken and one shot to be done. ALL IN ALL HUGE RIPOFF. DO NOT LET THEM TRICK YOU LIKE THEY DID US.

When dealing with your pet, you want a 4-5 star rating. Nothing but the best. While in Savannah, GA I had that with Banfield. Everyone was great and nice. In Rhode Island, they wouldn't listen to me. I told them that I was bringing my male cat in for crystals as a drop off. I have had him for 6 years and I know every symptom he gives me that tells me he has it before it gets bad. And the doctor called me and says, "I felt his bladder, it doesn't feel like he has crystals or a UTI, he can go home." I was dumbfounded! Are you friggin kidding me! That isn't how you do an exam on a male cat first of all for crystals. And that certainly isn't how you look for crystals in the urine.
That is just a symptom that only shows up if the symptoms are bad enough! And my cat almost never has that symptom because we catch it in time! I sent him back and said, look again. Draw your pee sample and look at his penis. Do your freaking job so I don't get attacked tonight and have to live in fear of my cat because he's in pain. 20 minutes more? Guess what, he has crystals. Good job. Guess what else, they didn't give me the option for the liquid version of the medication and wouldn't let me send back the pills to switch it out.
I said, my cat throws up the pill form no matter what. I will crush it, I will pill pocket it (which he no longer likes with or without the pill), I will shove it down his throat, I will let him swallow it -- he will always throw it up until he is throwing up phlegm. All the front desk people did was give me a total. Not to mention I am also 100% sure they sedated him without telling me which stressed him out even more. It's one thing to ask, it's another thing to just do it. I know this because I gave my cat a bath afterwards and he was limp. My cat has never acted like that in the bath and he had diarrhea everywhere probably because of it because he's never been like that ever.
Like I said, I have never had any issue with the Savannah, GA Banfield. I love local vets a ton more than Banfield anyways but Banfield worked for my cat and I since we were constantly moving. Savannah was good. But, here - they were absent minded and instead of taking care of you and the pet they took care of their job and the time. My boy is never going to be put through that situation again and is going to see people who care more for the animals they care for and the family that have relationships with those animals.

I'm going to make this short as Banfield is not worth any time. My dog had an emergency (eye was full of pus and he couldn't blink). I HAD my animals on the wellness plan, but cancelled when they said they could look at my dog's eye in a week. A WEEK??? REALLY??? Don't waste your money on this place.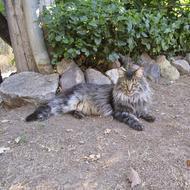 These people are con artists. The insurance is a load of crap. The staff seems suspicious. They're nice until you sign up for their insurance. My cat could have been saved. And I don't know any vet that takes your pet behind closed doors, for simple things. Then tell you they'll bring him out in a few, even though he was done. They said he was comfortable, & I should sit down. I got a sick feeling in my stomach. And after researching, they throw them in wire cages in the back. I can't go into details of how horrible, & untrustworthy every employee is. Not enough room. But I will say, the most important thing to them, is to sell their fake insurance. THEY KILLED MY CAT. Bottom line. They were absolutely cold, & uncaring, & definitely did not do anything to save my baby. They told me I should give my cat to someone that could actually care for him. While I'm crying my eyes out.
This cat was the most important thing in my life. He, is what I woke up in the morning for. He, is what I lived for. By the time I took him elsewhere, it was too late. Then, they had the nerve to have a collection agency call me. I asked the woman, "do you know anything about who you're trying to collect for?" She said, "no." I said, "you might want to check them out. They will never get 1¢ from me. Don't you ever call this number again." And I hung up. I could go on, & on, but won't. 1 last thing, when I tried to pick up the medicine, I had already spent almost everything I had. So, I asked them if I could pick up half now. Pharmacies do that for us, all the time. They said no. I felt I wasn't even in the company of Human Beings. No expression, & definitely no compassion. I warn everyone. But it's not enough. How did they manage to get an A+ rating on BBB? I urge everyone to spread the word. They will let your animal die, without even blinking.

I took my dog there for a teeth cleaning. He is a 15 year old Chihuahua. They had trouble with him and could not get him to sleep. The doctor said she would not charge me and to come and get him and we would try again in a week when she got more information on how to better administer anesthesia to him. When I went to pick him up they charged me for an office visit. They have terrible customer service and told me it's not their fault my dog would not cooperate. How do you not cooperate with anesthesia? I guess I learned you get what you pay for.
How do I know I can trust these reviews about Banfield Pet Hospital?
829,326 reviews on ConsumerAffairs are verified.
We require contact information to ensure our reviewers are real.
We use intelligent software that helps us maintain the integrity of reviews.
Our moderators read all reviews to verify quality and helpfulness.
For more information about reviews on ConsumerAffairs.com please visit our FAQ.

I have had 3 Dogs over a 27 year span. With my current pet, I tried the Pet Insurance route and in particular Banfield Pet Hospital because we do so much business with PetSmart. I am satisfied with the doctors and care, but the Service Plan is a ripoff. Everytime I went in, for regular checkups, they suggested us to buy some type of antibiotic or ointment which was not in the plan but at a discount. More than half the time we ended up not using the prescribed medication and our dog is fine. My two other pets never had these type of medications prescribed and lived very long lives.
Any other visits, although the office visit was free, we were given prescriptions to heal things such as rashes, itching etc. Home remedies actually worked better than the prescribed MEDICATION. I decided to terminate the contract at the end of the term and they have it on record not to renew but because I had not paid the last $10 they said the contract could not be cancelled. WhaaaT!! I ended up telling them DO NOT CHARGE MY CARD AGAIN! And then went to my bank and said do not accept any charges put through from Banfield Wellness Plan. Geesh $10 really!!!

Very happy. I love my Banfield team in Durham, NC. My kid is sick and they are doing everything to help him. They have help in anyway with my other two also. Love them and thank them so much. The vet at the north hills in durham is always look for the best for my baby.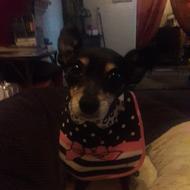 I signed up for the Wellness plan in April of this year. My precious India Bleu was diagnosed with pancreatitis, her condition was listed as guarded. The vet recommend my baby admitted for IV antibiotics and fluids for two days. I did this. When she did get better a ultrasound was recommended. She was prescribed a medication, I was not given instructions on how to administer it. India was not getting better and still not eating. I left several messages with the vet to please call me. I did not receive any return phone calls. I made an appointment with another vet. When I went to Banfield to obtain her medical records the employee behind the counter grinned as if something was funny.
My India Bleu passed away on June the 17th. I called up the Wellness Plan to cancel the insurance. I was told that I owed 900.00 on the plan. I informed them that India Bleu didn't even use all the services on the plan and I had spent close to 3000.00. They in return told my their records showed I only spent 200.00. I was told I would have to call Banfield, which I did. I'm still waiting for a return phone call, I'm not surprised by this considering that when India Bleu's condition was noted as guarded I could not get a return phone call the vets treating her. I am not going to have to close my bank account to keep them from collecting on a plan that was not used. If I could give them a negative rating I would. If you love your pets stay away from Banfield Animal Hospital and their Wellness Plans.

7-1-17, We were in puppy training classes at PetSmart, Beavercreek, OH. after our 11-wk old puppy had his shots at our vet. In less than 30 minutes, he had an allergic reaction with swelling, hives and redness. The trainer took him immediately to the Banfield counter. We were rudely asked, "Can't you take him back to your vet?" We told her it was closed. The vet came out of a room and said he couldn't help and said we should get to the nearest EM vet, ASAP, which was 20 minutes away, in which time our puppy could have died. We rushed him the 20 minutes away and, fortunately, they took him straight back. He's OK, no thanks to Banfield.

Banfield is a rip-off!! Pray to God that you are able to get a dog that has nothing wrong or that nothing comes up to cause you to cancel your plan. Signed up for the plan and my dog only got basic shots and a follow-up appointment. Yep, that's right TWO (2) visits and then the dog was re-homed so I called to cancel my plan. I had already paid $180 for the two visits and they told me I owed another $300 because there was a non-refundable membership fee. Save your money and go to a regular neighborhood vet. I checked after the fact and was told by Northeast Vet Clinic that shots are just $50... Wow was I ripped off!!

I'M SO DISAPPOINTMENTED WITH THE LACK OF CUSTOMER SERVICE I RECEIVE! My pets have had to wait extra HOURS to be treated on a Friday because the staff members were busy getting ready for their Saturday customers!! They are impossible to contact on the phone... If you manage to get a human being to answer they are totally incompetent and only manage to do exactly the opposite of what's being asked of them! I'm currently on ignore (hold) now approaching 30 minutes!
Are all Banfield employees just stupid, lazy and lacking compassion thus being bad hires or is it a combination of stupid, lazy people who don't care and zero training? The truly sad part is that management doesn't care either! Repeatedly expressing my concern to management improved nothing! Once my dogs' wellness program expires I'll be taking them to a real vet instead!

Don't understand all these bad reviews, I go to the Banfield in Destin, Florida and it is awesome. I do have the wellness plan, my highest bill has been 75.00. The techs and Vet are very nice and caring people and know what they are doing. Maybe y'all need to move south to get that southern Vet hospitality.

Someone stepped on my little dog's foot and injured it enough to make it bleed and make it impossible for her to walk on it. She was in extreme distress. I called Banfield, to whom we have paid approximately $400 a year over many years for the 'optimum wellness plan' services, at 5:00 pm. They told me they were too busy to see her before closing at 7:00 and that I should take her to the pet emergency clinic in my area. I insisted that they see her, and took her there. After a cursory examination of her paw, she was sent home with ** and another appointment 4 days later, as they couldn't fit her in before that. She spent the next 4 days in extreme pain, still unable to walk on her paw, and then we returned. Because they had scheduled the appointment for late in the day, they didn't wish to perform any X-rays at that time so gave her more pain meds and made another appointment for her the next day.
Today they finally took X-rays and shaved her paw but still didn't do anything else. This cost was over $300.00 and she is still in pain and cannot walk. While I was waiting to pick her up early in this afternoon, another client called and reported that her dog had bloody stools and was very sick. I heard the Banfield associate tell her they didn't have time for an emergency appointment today. Why pay these people when they won't see your pet when he has an emergency need for veterinary care?
Also I want to comment that although their wellness plan includes a yearly dental cleaning, at each and every cleaning the veterinarian has discovered that at least one tooth needs to be extracted. Of course extractions are not included in the wellness contract, so every teeth cleaning has resulted in extra costs. Fortunately my annual contract is ending next month and I have cancelled future payments to this money-making operation and will take my dog to another veterinarian from now on.

After going in for one toenail clipping which the vet said the groomers could have done we ended up with a $663.00 vet bill, a vet who spent 20 minutes using aggressive sale tactics to my 88 year old mother even after I told him my father had just died, my mom has advanced Alzheimer's and is on a tight budget. My mom's dog died in her arms before our second visit. I wrote a one star review on Yelp and wish I would have read these before I stepped foot in this place. It is privately owned and worth over a million dollars and they need to be investigated. The reviews should be enough to do it. All they seem to care about is selling the bogus wellness programs which are a ripoff and a way for them to charge exorbitant charges for unnecessary and even services not even done. I think a class action suit is in order to make amends to all of us who love our pets and were taken by their scams.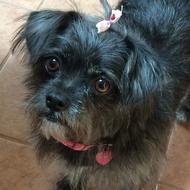 The vet gave my tiny 7-year-old Terrier mix a shot of heartworm protection. Two days later after suffering terribly she died. I found out the vaccine has had many issues. Also not recommended for older dogs. I was devastated and had to put her down costing 800 or more for emergency services. I did not take my dog back to horrible Banfield for emergency services but a Real Vet! In the 2 days after the shot she vomited constantly and had diarrhea and could barely lift her head. It was all Banfield! I had to pay 150 $ to get out of the wellness plan that killed my dog! Insult to injury. Of course Banfield denied any wrongdoing. This vet should be closed! Do not take your precious babies there.

Today was one of the worst experiences of my life. I had to put my 15 yr old dog to sleep. The situation was bad enough, but the vet was even worse. She made me feel like I was trash. When I said I wanted to put her down, the vet, attacked me saying, we should treat her. When I said no, it was time, the vet made me feel horrible. She said, "Well we could send her to a foster family that can Love & care for her." I am devastated! She made me feel more worse than I did. Never go to the clinic in South Park Charlotte. This young female vet is a cold-hearted woman! I will never return.

I signed my lab puppy up for their wellness plan and we have visited the pet hospital 5 times. The first time my 7 week old lab started to play bite and the Tech closed his mouth, hurt him and he cried out. The next time I had dropped him off and I am not sure what torture he was exposed to. The 3rd time the doctor was downright mean to my puppy who received multiple shots that day. My puppy now has developed a fear of the going to this place. I have never seen such an unloving group of people towards animals.
During all 5 appointments I mentioned he was itching a lot and had been exposed to ringworm. This past weekend I had to drive to Atlanta and I called them asking them to call him in some relief for the itching and told them I would bring him in a day or two. They refused to call him in anything for relief and I during the conversation I found out that they had not even notated my concern in his records. So what am I paying for here? So I decided I was over this place and I went to a different vet who was recommended. Well it turns out he has mange and he could have been on medicine for it for 10 to 12 weeks now and not suffered or lost all the hair that he has. So now, I paid the new vet for lab work and I am stuck paying this place for another 9 months for crappy service. I would not recommend this place to anyone.

On May 17, 2017 we took our black lab to Banfield. We were told she had allergies. At that time we signed her up for the wellness plan (I paid the year up front). A few days later she was much worse. So back to the vet we went. Another 500.00 and we were told she had an upper respiratory infection. She came home on antibiotics and still she got worse. A few days later they refer us to another vet who diagnosed her with A very large brain tumor. Two days later sadly we had to have her put to sleep. We had paid in full for the year 15 days prior. I called Banfield because we NEVER used any of the services (shots, dental cleaning, heartworm testing) other than the 3 office visits to ask if any of the 500.00 we paid for the wellness plan could be refunded. We were told no because we used the service for 2 weeks. Mind you in those 2 weeks we paid them another 482.00 and 513.00 ON top of the 500.00 for the wellness plan.
I advise anyone thinking of investing in this plan to rethink it. They are definitely in it for the money and not for the love of the animals. I will say the second Banfield we went to the vet was amazing. She knew something was very wrong. Instead of putting my girl through unneeded tests. She sent us to A specialist. For that we are thankful. The corporate end of this company SUCKS!

I purchased a kitten on a farm and attempted to save her life. She was neglected by the owner, and he needed to get rid of her so she wouldn't freeze to death. It was freezing outside, where the litter resided; in a cold barn. We brought her home, and took her to PetSmart, and they insisted that I sign an agreement to have funds drafted out of my account. The cat had a severe ear infection, and she eventually died. I finally contacted Banfield Pet Hospital to tell them that I needed to cancel my contract since the cat died. They told me that I will still have to make payments in April, 02 2017 until January, of 2018. How Heartless!
I lost my job and told them that the checking account was in the process of being closed. (No Funds.) They continued to take out payments and the first representative didn't give me an option to come in and make a payment before the next month's draft. How Heartless! I told her it would be so hard to come in and automatically pay for our dead cat that's not with us anymore! How Heartless! They don't care that our family has a void with Cuddles gone now, and just want their money. It seems that there should be some consideration for benevolence situations. They're so heartless!

I took my dog to his schedule appointment at 8:30 a.m. in the morning to find out nothing at 1:45 p. m he has what I believe to be what they call hot spots on his back. They did no exam at all because my dog went into defense. I then was told fee would be waived to find out I still had to pay a holding fee of 24.00. VERY DISAPPOINTED!

I bought the insurance for my kitten, it ended up having a stomach disorder and I was grateful to have it. When my son came home from college the kitten escaped and was run over by a car. I had explained this to Banfield, they also said it was a contract and I as obligated to continue to pay for the insurance. Really??? That does not make sense to me. Does that make sense to anyone else? I asked if I could transfer the insurance to another pet and they said no. I have since been in collections, that was the fall of 2011. What a bunch of bologna. I will never use them again nor would I recommend anyone else. It is like extortion or the Mafia. I wont even shop at Petsmart either.

They misdiagnosed (or did not do their job in properly diagnosing). An issue my mother had with her dog. When she was having serious problems and could not stand on her hind legs, they refused to see her (after being a good paying patient for several years) and referred her to an emergency dog clinic. That doc diagnosed her with several problems. One being she would never walk again due to the cancer he found that this place never did after several regular check up visits!!!! She had to put her down. Her regular vet should have seen her, helped come to this conclusion, helped my mother say goodbye after being her doctor for several years. Shame on this place -- burn in hell.

I had a scheduled appointment and arrived 10 minutes early. An emergency came in and had to wait 20 minutes which was fine. I asked at 1 pm if I'm next they proceeded to tell me that I was not checked in and couldn't find me in the system. I found the person that checked me in and asked her "Well... Been waiting here since 11:20 am." "Oh they didn't tell you I can't see you today and needs to be rescheduled?" 3 hrs. later you tell me I'm not going to be seen when I been sitting here and you see me! The receptionist was rude, slow and didn't care, acted like she didn't see me sitting next to her! I demanded my paperwork back and has the nerve to ask me if I want to reschedule! I would never step foot in that place ever again. I was not the only problem two other customers were complaining while I was there. Wasted my only day off in that place. Should be shut down with all the bad reviews they got.

My dog was given too much anesthesia during dental cleaning. I was not told that it is harder for an older dog to recuperate from it until I called about my dog's symptoms. I called and was told to wait 48 hrs. By Wednesday I was told to give him **. Then on Thursday I took him back because he was still sick and lethargic with diarrhea and vomiting and bloody urine. Could barely stand and in pain they kept him then sent him home with diarrhea meds. I was told they didn't see any blood but he was still listless.
Friday he couldn't stand and was worse. Was told to drop him off again and the doctor would see him after surgery. I told them "no way" then they said he would check him in between. Hour later they called to tell me he needed to go to the hospital because he had worsened with fever, bloody urine, inflamed prostrate and bladder. Took him to the hospital right away and they tried everything but he couldn't recover - his little body has massive infection. I feel like I failed my dog listening to those doctors. He would still be here if I would not have kept waiting as they told me to or not have been told about the anesthesia prior to his cleaning.

I took my senior dog to Banfield to be examined for a benign growth that needed to be removed. During the exam the vet and I discussed teeth cleaning too. When I asked for an estimate he came back with a 2 1/2 page itemized estimate, which most of it was unidentifiable medical jargon, between $1300.00 and $1800.00!! I knew from the get-go this was a rip off! So, I made an appointment with my dog's old vet ~ whose practice is more than 40 years old and passed the reigns to his veterinarian sons. He took a blood sample to ensure that there were no underlying issues that would prevent a general anesthesia to remove the growth and clean his teeth. That was $150. But the quote for the surgery was under $500 and on the day of my dog's surgery the bill came to $342.
The other issue with Banfield is they really try to hard sell the Wellness program. Buyer beware! If your pet dies you are still liable for the remaining membership! They may transfer the program to a "new" pet ~ but what if that doesn't happen right away. You are still paying for the membership with no pet! Lastly, Banfield apparently has issues with retaining qualified veterinarians. This particular office (located in PetSmart) had only one vet and we had to wait a week to just get an exam appointment. They also said scheduling surgery could be up to four weeks. Granted my dog was not in an emergency but four weeks!? All in all this is a VERY shady business with the pricing alone being a huge rip off. Because Banfield is associated with PetSmart I will be taking all my pet care needs to other more reputable businesses.

My husband and I were stupid enough to think the wellness plan was a good idea. They were so friendly and welcoming until my dog got sick. We paid out of pocket for almost everything, every time we went. My dog got very sick, but Banfield did not have the experience to treat him so they sent us to another vet. $2000 later, we had to put our beloved German Shepherd down. I was heart broken. They even charged us to give him the pink shot. They charged us to take his remains away. THEN I find out that I still out almost a whole year of payments for "services received".
I don't believe they did anything to help my dog. They are just money grubbing opportunist who take advantage of folks in pain, or folks trying to save money. Save??? Hah!!! You'll go to collections over this and ruin your credit. So keep paying up, even though they didn't do ONE THING to help my dog. We even had to pay for his medicine out of pocket. NOTHING was covered under the plan, yet somehow, he received hundreds of dollars worth of lab tests. I HATE them.

I actually give this pet hospital zero stars, but it made me put in something so I selected 1 star. Took the vets there 3 months to figure out something was wrong with my puppy. Had to finally see a specialist. Now my puppy passed away at 9 months, and on the day she died, I called to get an appointment, but was told they are all booked up. When I asked if she thought I should bring her to the emergency vet, she said, "I don't know. I am not a Vet." She didn't review my puppy's file, ask me what was wrong, or go and speak with the vet that was there to get her/his opinion. No customer service or help at all!
Now I am trying to cancel the Wellness plan, and I am being told I have to keep paying for it for 4 more months, because I have "used" more money than I have paid for. They are telling me I have used $787 worth of services in October, November and December! So that would be for her shots and being weighed?!? I haven't been there since January and that wasn't covered at all, so I had to pay $218 for that visit that day. This wellness plan is a crock of **. I would NEVER EVER recommend a Banfield clinic or their wellness plan to anyone EVER!

I tried to cancel this "service." It was still costing me a fortune to take my dog to the vet and I didn't have that much confidence in the vets. They told me I still have to pay several months for services rendered! What a scam! I have already paid plenty for "services rendered"! They supposedly give you their services at a discounted price. (What a joke.) So, I will be paying for the next several months for the full price of those so-called services even though I paid the discounted price and the payments for the pleasure of getting to pay the discounted price. Makes no sense, does it? It makes my head spin and I'm very angry for being taken for a ride by a business who is supposed to be caring for animals, not duping animal lovers. I'm disabled and caring for my elderly mother, and my Dad just passed away. I don't have the time nor energy to be fighting with these people, and this is just wrong.

How is it possible that these people can give the wrong info to the collection agency and affect my credit if I'm not the customer??!! When I called them, they said "I'm sorry I don't have an account with your name here, is there something else I can help you with?!!" Then I understood WHY these errors happen.

After being somewhat dissatisfied with Banfield throughout the last 11 months, the final thing that happened... called last Monday to make arrangements for a heartworm shot and was told that NO APPOINTMENT WAS NEEDED just for the shot. That was after they tried to tell me that an examination was required since it was too long since our dog's last physical (3 weeks). When we were there for his physical, they said I had to wait 2 more weeks before they were able to give him the heartworm shot. SO, called back last Saturday to find out if they were busy, 5 days after being told that no appointment was necessary, and was told that we MUST have an appointment... for a shot that takes what amount of time to administer - 30 seconds??? Oh, then they came up with... You can drop him off at 8:00 AM, and pick him up at 5 PM, and we'll give it to him during that time. Does that make any sense at all?
Who in their right mind would leave their dog caged up all day just to get a shot that takes... (again) 30 seconds at most to administer???? These people have no concept of logic. How would they like to be kept in a cage all day long for something that takes 30 seconds? Since I am writing this, here's a little more - the Downingtown, PA facility is filthy. While WAITING in the examination room we took a look around, the floors are filthy, grungy filthy. A previous vet that we had mopped the floors between customers, but then that was a REAL Veterinarian that we had before moving. And the money that Banfield claims to be saving you by having their "insurance plan", it's a big ripoff. READERS - Choose your veterinarian provider carefully. There are lots of viable options for very good quality pet care. I have not found Banfield to be one of them.
Banfield Pet Hospital Company Profile
Company Name:

Banfield Pet Hospital

Website:

http://www.banfield.com/