Consumer Complaints & Reviews

1st of all the PetCo vet is now only seeing pets if you drop them off because their doctor is too busy to do an exam with you present. 2nd The pet insurance I have had for years on my animal. When I go to cancel the insurance for some reason there is a 20 minute wait for a computer to come on the line to ask you if they can call you back. Most of the time they do not return these calls. I've going on 4 months of me trying on and off to cancel this policy. I am so sick and tired of listening to their advertisements over their phone. It's enough to make someone crazy! When you select a different number instead of cancellation they are unable to help you and stick you right back to listening to their advertisements again for another 15-20 minutes, and then the computer comes back to ask if they can contact you later. I am so sick of the bull crap! That I will NEVER sign for another pet insurance again!

I called to make an appointment when my fur baby was sick. I was told he needed to be seen immediately. They (OP Banfield) had no openings, told me to call Southside (Jax). They told me the same thing he needed to be seen immediately - they had no openings. Advised to call St. Augustine Banfield - No Answer. Tried 3 more times still no answer. Called customer service and explained my situation - put on hold and the lady I talked with and her manager tried calling St. Augustine Banfield and I was told they found the same thing - No Answer. This was the only time I needed to get in right away and couldn't!
Then after this incident went in for his just regular checkup and was asked if I needed ** - I stated I ordered online because it was cheaper (I did inquire about the price). I guess my account was flagged because I order online and Banfield denied. I called to inquire and got into the loop with the young lady that answered the phone. She state that she wasn't sure where the prior authorization was proving that my dog was on the medication. Banfield was the one that approved - Hello we have a problem. I am now paying for two dog plans for the same dog because Banfield couldn't / wouldn't get him in. I am done!!! My son has use them for years - 3 animals they are switching also. Everyone look at the local vets - a lot of them are offering the same plan and actually care and will get you in. My new vet is awesome and he and his staff are from Banfield.

My puppy needed a third round of shots. I called to verify pricing because I know some vets will charge an office visit for the third round of shots and some will just let you get the shots without the office visit charge. They said there was no office visit charge. Afterwards they charge me $40. They promised to rectify the situation for months and in the end they basically said "We cannot refund you. We cannot give you credit. We cannot do anything even though they promised to make it right." I will never go into PetSmart ever again because of Banfield and certainly will not ever go to Banfield ever again and I suggest you don't either. They have a laundry list of complaints against them. I wish I would have read before trying them.

So, first let's get past whether or not you should believe my review. My name is Kireston **. Look me up on Facebook and we can talk about the b.s. that Banfield is pushing. I paid for the most costly Banfield Plan. I live in IL and I was going to Banfield Countryside. Every time I went to this location, they refused to treat my pets for "ethical" reasons. It was unsafe. My dogs needed more testing. "Buy this medication and then we'll reschedule another appointment to do a re-check but since you have already used the free testing that your plan provides, you're going to have to pay out of pocket."
They refused to clean my big dogs teeth even though it was on the plan due to high elevations of some test but the high elevation had been a constant for over 7 years but NOW it was an issue. Pay for more medication. They refused to clean my small dogs teeth as well. On July 10, 2016 I took my dog is his annual wellness check-up. They told me that he had an ear infection. Less than 72 hours later, my dog had TOTAL hearing loss in both ears. My dog is now completely deaf due to the medication that they gave me. I'm sick to my stomach for my dog. On the bright side, they cleaned my dogs ears again for free.

I currently have 3 pets on the Banfield Wellness Plan. I had an additional pet, a stray that I took in. I added him to our plan, an additional $39.95/mo, because I believed that he was going to be a part of our family. We could not keep him, and after 9 months of paying $39.95, I called to cancel the plan. I was informed that their policy had changed and I needed to pay an additional $104 to cancel the plan. So, if your pet dies, you are screwed. You will owe FULL PRICE for any services you have used during your membership. There have to be better options out there. Even if there aren't, I'd rather pay full price for vet services than give this company any more money. I will be cancelling the Wellness Plans for my three other pets ASAP.
How do I know I can trust these reviews about Banfield Pet Hospital?
554,286 reviews on ConsumerAffairs are verified.
We require contact information to ensure our reviewers are real.
We use intelligent software that helps us maintain the integrity of reviews.
Our moderators read all reviews to verify quality and helpfulness.
For more information about reviews on ConsumerAffairs.com please visit our FAQ.

This plan requires you to call and cancel, or it automatically renews with no follow-up call at all. I had paid 4 months with no calls to even schedule a visit before I caught on, and when I attempted to cancel, I was given incorrect contact information twice. I had to call the office 3 times to obtain the contact information for corporate to cancel my policy. I requested to speak with a supervisor who did not return my call until the next day, and then didn't even acknowledge my issue. I was told no refund could be issued since there was no time stamp on a prior call even though I put multiple calls into wrong numbers due to their employees and never even used the policy. Seek out another vet. Banfield Hospital will basically rob you blind, or make it next to impossible to cancel without spending hours on the phone.

Told us the cat we adopted was female; was a male. We paid for full diagnostics and checking. They said she was good, then proceeded to try to sell us a "Wellness Plan," which because of the full testing sounded like a good deal, so we sign HIM up. Do all the yearly checkups, dental cleanings, whatever. Year later we live in Ohio, go to renew it for living in Ohio, find out he's a him, and that he is F.I.V. positive.
After having paid for testing for F.I.V. at the Morrell Rd., Knoxville, TN location, they didn't even bother to check the results, just try to sign us up for a Wellness Plan, which they proceed to bill us for, and make us go in for checkups, and continue to not see the F.I.V., which they were supposed to be checking for. Sure glad I paid a full year subscription, fees, and other medications for absolutely nothing. Our cat could have been on some form of medication to help manage pain, as well as help prevent our other 2 cats from contracting F.I.V., yet Morrell Road couldn't bother to check their test results after our check cleared. Absolutely ridiculous.
I would like to say our West Chester, Ohio Banfield did find it immediately (it being F.I.V., and I guess also HIS genitalia), and have been incredibly helpful and understanding. But it never should have come this far, never should have gone past our initial checkup and testing before even TRYING to sell us more "services."

Our dog, Ramey, took a turn for the worst last Monday and everyone at Banfield was super kind and helpful. However, we had our dog on the Banfield Pet Wellness Plan for several years and when I called today to cancel the policy due to our dog passing away I was on hold for almost an hour just to talk to a rep, then told since my husband had signed the policy that I couldn't cancel it and that they would only cancel it if he called. I also talked to a manager and tried to work with him on this issue since my husband works about 60 hours a week and didn't have time to wait on hold like I had to today. He initially told my he couldn't cancel due to privacy laws. I informed him I was very aware of the privacy laws since I used to work in an industry that dealt directly with them.
He then changed his story and said it was just their policy and not a privacy issue and still refused to help. As if we hadn't been through enough with Ramey passing away. Now we have to deal with this. We will never use this company again for pet insurance and after reading numerous online reviews we are not the only ones that this company has done this to.

I have been bringing my pets to the S Aurora, Colorado location for 4 years and have been ok, not completely over the moon about the place. This past weekend, my friend, who has also been using their services for several years, went in with an emergency, her 1 week old puppy (her dog had puppies the week before) had stopped breathing & was wheezing. Because she didn't have an appointment they would not see her. The girl at the counter, Whitney, was extremely rude and uncaring, not offering to schedule anything or even have someone take a quick look/listen to rule out pneumonia.
My friend ended up having to wait 2 days to have the pup seen somewhere else and turns out it was pneumonia and she died today. One would think that when the word "Hospital" is used in the name of the company, that emergencies would be accepted. I have called and will not be renewing my wellness plans I have for my 4 pets. I refuse to take my animals to an uncaring vet.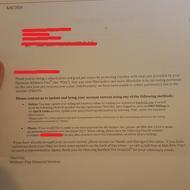 I would just like to say that my husband, as I type this, is currently waiting on hold to pay off our last payment on our sheisty, horrific wellness plan. He has been on hold for over an hour now. I joined because I hoped to save a little bit of money when it came time to spay my two kittens. When their procedure was finished I paid over $200 out of pocket for "blood work" while the wellness plan picked up the rest of the tab. Imagine my chagrin when my best friend paid $25 per cat at the humane society for spaying and neutering their three kittens.
At the end of my contract I called customer service to cancel both cats' wellness plan. Unfortunately, and might I add conveniently, only one cat's plan was cancelled. 11 months later, when I finally called again to cancel the second plan, I was told that since it is a yearly contract I would have to pay my final month before they could cancel my account. Let me repeat. I paid 11 MONTHS more than I wanted to pay. So, in my desire to be done with them I paid the account balance over the phone.
Two months later I received a bill stating I had a balance remaining and needed to pay $20.95. When my husband called to remind them that I had paid previously, they not only told him we owe $41.90 but that we had to call a different number to cancel the account. I'm done. I hope your awful company goes bankrupt. You are taking advantage of people and using awful business practices to cheat people out of their hard-earned money. I have nothing against the wonderful veterinarians that have taken care of my kitties, I sincerely hope they are able to find better jobs at more reputable hospitals once this horrible company goes out of business. P.S. If anyone reading this wants to close their account try this number first 1-888-649-2716. It will save you time.

The main focus of Banfield is to have you sign a "Wellness Plan" before they even do an initial exam of your animal. Then every time you bring the pet in, there is always an additional exam or treatment that need which is never covered under the plan. When you get a printout after each visit of what the charges for services would have been had you not had your plan, the charges are outrageous - always double and sometimes triple of what any private vet clinic would have charged. They also refuse to give you a prescription for medication to buy online so you have to buy from Banfield at double the cost.
When I asked my new vet what her opinion of Banfield is, she said she had gotten a job with them when she was a new vet school graduate. She came for orientation and at the end of the day told them she was not taking the job due to the pressure to first of all sell the Wellness Plans then reviewing their charges realized they were gouging people for outrageous charges. She wanted no part of this scam and left and is happily in private practice now. I purposely buy nothing from Petsmart because although they claim to be separate, Banfield is a Petsmart entity. This whole operation should be shut down. Going to a private vet has saved me a tremendous amount of money after my year of being a victim of Banfield.

The first week of March, 2016 I took my Baby to see Dr. ** for a check-up to do blood work to see why he was drinking excessive amounts of water, to get his ears checked. They took him in the back where I couldn't see what they were doing to him. He received a fecal (it was negative) but they still gave him de-worming medicine (which made him very sick).
They took X-rays and said his liver was enlarged (two vets later and a vet specialist said his liver was fine and never affected) and they gave me liver medicine for him (which made him sick and have tic seizures). And they took his blood and said his liver enzymes were elevated (he didn't have a liver problem) and that his kidney values were high normal (but Dr. ** didn't suggest K/D food or anything to help his kidneys). 2.5 months later he died of kidney failure. I am ready for a Class Action Lawsuit - my Baby didn't deserve to receive shots and medicines that made his kidney disease worse. He will be so missed and is still so very much loved!

I was running and checking my credit reports and found that Banfield Pet Hospital is trying to collect $259.00 from me for services NEVER provided. Called the company, they referred me to their collection department. They basically instructed me to dispute it, No other recourse was provided. Then I decided to go online and to my surprise these guys are far from a good organization, and they do provide services for pets, there is a lot of VERY unhappy people out there. Me included. What bothers me, No bills No calls just a claim for me to pay. Something is very wrong with this picture. Customer service is and has been the norm for others, this doesn't exist with Banfield. Does anybody have an answer out there, and yes I am currently disputing this with EQUIFAX.

I have been a customer for 7 years and have received wonderful care. I then moved out of the area and decided to go with a local vet. I requested to cancel the Optimum Wellness Program and since have received letters, calls, and outright refusal to let me go. I don't see the new Vet until the Fall for my dog's annual checkup and Banfield has refused approval for my dog's heartworm medicine unless I stay. They are putting my dog's health at risk. This has been like trying to leave a cult. I have also found that by going with the new Vet I will be saving over $500 a year.

I called on December 21, 2015 to cancel my plan that renewed on me on December 19, 2015. Shame on me I was 2 days late, so I figured I would eat the month's payment of 37.95. Here it is June 23 and I was just talking with my accountant (my daughter) who asked me why I paid another vet when I had a wellness plan. So unbeknownst to me, my plan was never canceled. I called and was told that the notes say I wanted to cancel but then I agreed to try another location. That conversation never took place as I already found another vet. I was then told that they would not refund my money as there must have been some confusion as their employee said I would try another one of their locations. This is BS and I will make sure that I tell everyone I can about this company's unfair business practices.

I cancelled my automatic payments to Banfield for what they call their Optimal Wellness Plan (OWP) because I was assaulted by a homeless person in their parking lot and did not want to go back there. I have two white standard poodles, and I was paying $77 per month for the plan. I was told that you couldn't cancel anytime during that first year and I didn't. I've been on the plan for two years and 9 months. I sent an email to Banfield explaining the situation. That's when I was informed you are not allowed to cancel for any reason, even if a pet dies, until your anniversary date. My Bonnie was signed up on August 3, 2013 and Bailee on Sept. 3, 2013. As such it should cost me $274.00 to pay up the plans in full but here's where the deception begins.
On December 30, 2013 I took Bailee in for a check. Her vet recommended that we do x-rays and that if I upgraded Bailee's OWP they would be covered so I said sure. What she didn't tell me was that if you upgrade, the plans' inception date starts all over again so now Banfield says her enrollment date is December and they want $483.40 to allow me to cancel. My Bailee has Addison's Disease and has to have an injection of a steroid called ** every 26 days. When I first started with Banfield they were charging me $156.79 per injection but with my discount from the OWP I was paying 133.27. When I left them they were charging $171.20 and I was paying 136.96 because of my discount. During my time at Banfield, Bailee received 38 injections for a total of $5,157.36. I found a new vet after leaving Banfield and took Bailee in for her ** and when I went to check out they charged me $41.00!
Twenty-six day later she went back for another injection and again they charged me $41.00. By now my battle with Banfield was really heating up and I accused them of price gouging and demanded a return of $3,599.66. The vet assigned to my case, Dr. **, didn't believe me and said he had to verify that what I was telling him was true so I gave him the phone number of my new vet. He was authorized to confirm only that I was paying $41.00 for a drug he was saying cost $171.20. My vet's office called to tell me that they made a mistake and from now on the injection would cost $100.00.
Are they also price fixing? Let's assume my vet did make a mistake. If he can charge $100 and still make a profit it seems Banfield could also which in my mind still leaves me with the assumption that they are overcharging for drugs so that when they give you a discount, which looks good on paper, you are really paying the regular price or slightly elevated price for the drug. I believe they have still overcharged me to the tune of $1,092. I believe I should be reimbursed for the overage and if they want to they can deduct what they say I owe them and send me the balance.
My Bonnie went in for her dental cleaning on Sept. 3, 2013. When you check your pet in they have you sign all kinds of contingent forms just in case something is discovered during surgery that they need to fix. When I picked her up later in the day she was minus half her teeth! The dental cleaning which was free ended up costing me $753.33. I will admit she had some periodontal disease but I didn't know it was that bad. OTHER THINGS TO WATCH OUT for: You'll be told to put your dog on prescription dog food. This is where PetSmart benefits greatly from having Banfield in their stores. Five pounds of Hills T/D costs almost $22.00. Fifteen pounds of Nutro which I believe is superior in nutrition costs $27.00 and it carries the AAFCO statement which Hills does not. You'll experience long wait times when you go in to pick up your pet after a procedure. Usually between one hour and one and one half hour.
After a surgical procedure they will have assembled items for you to take home with you and pay for such as the Elizabethan collar. Bailee had surgery three times and three times they had to collar ready to go home with me. I refused it because I still had the one from the first surgery. They also had cleansing wipes and ** even though those items were no longer indicated by her behavior. She wasn't leaking or licking. I refused those as well.
Here's a switch. I have nothing but praise for the vet who took care of my girls. She is one of the finest people on the planet but I do worry about her. I believe she is being worked to death. On one visit I made, she was the only doctor there and she had 30 pets in for wellness checks. I pray all those pets didn't need their teeth cleaned. That seems like a terrible burden even for superwoman.

I went in to pay my bill, the girl I talked to told me it had already went to collections. I asked how could it go to collections, it has only been a week. I had the money in hand to pay. The girl told me she could not take my money, that I would have to deal with collections. So I told them I was through and I went to another vet down the road. Several months had passed. So I called the main office where they explained to me that it never went to collections, that it had went to their home office for 30 days. So I ask why would the girl tell me such a thing and then not even take my money. This was put into collections along with the rest of the years maintenance plan, without calling me or sending me a letter.
Now I call and they more or less do not care. It must be very funny for the office to stone wall every one and destroy people's credit. Why can't Americans treat each other with respect in a time when we need it the most. Banfield is by far the worst. This all started because they did not tell me about a $7.00 upgrade on my wellness plan. Every review on here is like that. Stay away, these people are liars and con artist.
Updated on 7/12/2016: I just paid the woman (Janel) in collections and never received a pay off in my e-mail.

I took my dog in because she wasn't eating too good. They did blood work and told me her thyroid was bad. They prescribed a medicine and told me to give to her 2 times a day on a empty stomach. So I started the meds and in 2 days my dog is puking. She never ate anything and was drinking so much water, and as fast as she was drinking she puked. I called the vet after 3 days and they told me to give her ** an hour apart from her thyroid meds. So I did. It didn't help. I called the vet again 1 day later and vet said to stop all medicine. So I stopped giving the thyroid and **. This is the only thing she was taking. The next day my dog still has not eaten at all and was so weak from no food and not being able to keep anything down. Well then she Started puking blood and I called vet immediately and she tells me they are booked solid and to take her to an emergency vet. This is on a Sunday, so only choice even when this vet's office is open.
And also told me if my dog was alive in the morning to bring her in and they would squeeze her in during the day because they were booked. I took my dog to the emergency vet and they gave her fluids and something to stop the vomiting and to take her to vet first thing in the morning. Well my dog didn't make to the morning. She died during the night. So first thing in the morning I called the Banfield Pet Hospital to let them know my dog didn't make till morning. The vet tried to blame me for my loss. Wow what a thing to say when I just lost my baby. They couldn't accept that the medicine they prescribed might have killed my dog. I almost went to the vet just to give them a piece of my mind, but I know I would have went to jail. They were the ones who told me what was wrong with my dog and prescribed her meds and them killed her.
My poor baby didn't deserve this at all. I will never forgive myself for taking my baby to this place, because I lost my best friend. They don't care about the animal's or our feelings. Please never take an animal to this place because you might not have an animal to take home. I wish they could feel my pain and sadness I feel, and what my poor baby went through. I am sure my dog suffered through this and nothing I did helped. I will never refer anyone this place and will never say anything good. They killed my baby and tried to blame me for their mistake. Please beware of the way your animal is treated and diagnosed. They kill!!!

I moved to Palm Springs in July 2015 and I signed up for the Banfield Hospital wellness plan. All I can say is staff is incompetent they made so many mistakes on my dogs' scheduling, on my dogs' treatment plans, on my dogs' vaccinations and I had to correct them. And they sent me home with two very sick dogs after they had their teeth cleaned. For two weeks of diarrhea I thought they were both going to die. Their wellness plans are a rip off their management team incompetent. I've been trying for almost a week to get the doctor to prescribe a refill for a drug that they have used on my dogs in the past but unfortunately this hospital changes that faster than the chainsaw. So that has no experience with your dogs they want to do all these extraneous test that cost extra money and their refusal to give me the medication has cost me a lot of out-of-pocket expenses to go to another hospital. I vehemently recommend Do not use this hospital.

I got rooked into a wellness plan and am having some serious issues with this company. I took my dog in for the "free" first visit because she had an injured tooth. They told me the wellness plan would cover the dental, plus vaccinations, and office visits etc. In turn, saving me a lot of money. I agreed to it and to do the core vaccinations. They did not detail the risks or benefits or go over what was to be performed. They took my dog into the back (this instantly made me nervous). I should have left right then but I didn't. They ended up running a number of tests and doing a full blood work up. (I agreed only to core vaccinations and simple blood work.) They gave vaccinations that my dog didn't need and she hadn't had in the past. They said they did fecal testing, worming (even though I told them that she is on sentinel for worm prevention) did an ear swab and numerous other tests without my consent.
A few hours after we got home from the visit, my dog broke out in hives. I called the 24 hr vet. Was told to give her **. It helped. I called Banfield in the morning. They didn't seem concerned, and said if it happened again to give them a call. Well last night it happened again - even worse. Called er vet. Was told to give more **, a double dose. It finally got better. Now on day 3 of the contract, I want to cancel. They give you 4 days. BUT the problem is they ran a crap ton of expensive tests and procedures and administered meds (none of which I agreed to). If I cancel they want me to pay back these services which cost just as much as keeping the damn plan. So I called the location I went to, and spoke with the manager there. He was very firm that they would not cancel without me paying for the services, (which I'm not even sure they performed) whether I agreed to them or not. That this is the way they do things.
I tried to appeal to his humanity but he pretty much said his hands are tied. He won't just part ways with me and call it even for the $72.90 I paid to start the plan. I told him I will become a protester at his location, hand out information to everyone going in, contact the news, and a lawyer if needed. He said he would get back in touch with me after he contacts his superiors and company attorneys. They did not have my consent to do all these things to my poor dog. I feel they were trying to get the services' charges so high that it would be pointless to cancel. They administered vaccinations that made my dog sick. They did not base treatment on the information I provided. They didn't even properly record the vaccination records that I provided. They said some of her blood work was abnormal, but then the paperwork they gave me says "machine error" on the abnormal results.
They wanted me to bring her back to be dropped off and leave her there for more testing; more $ for them. There are many inconsistencies in the paperwork I received, regarding what tests were even actually done. They didn't even give me a detail of the services rendered until after they had me sign the contract electronically (without being given a physical copy). The receptionist briefly stated the electronic payment policy and said "Sign here".
I have cancelled my debit card, so they can't take any more money from my account. I am waiting to hear back from the practice manager at this Banfield hospital, Ron **, but I am worried that they may not be willing to resolve this matter without me having to pay the $400 for services that I did not consent to. I do not want a negative mark on my credit, but I do feel that I have been scammed. I will not pay them another cent! Arrrggg, so frustrating. What they did is wrong and beyond unfair. Any way I can get this place investigated and stopped from doing this to others and their pets?

I have had a plan with Banfield for my dog. It was the $24.95/month plan for basic care. I wanted to upgrade one plan up to get her dental cleaning. This plan was for just over $30/month. After doing an exam the doctor came out and told me that my dog has heart issues and that I would need to upgrade, again, to the $40.95/month plan to get the heart test and x-ray done one her heart to see if she was a candidate to be put under for the dental cleaning. Being that I love my dog like my kid I didn't want to take the chance on her not coming out of it just for a dental cleaning. I upgraded to the $40.95 so they could do the test. After doing the test they said they still can't determine her issue and recommended another pet hospital in the area to do another more expensive test that I would have to come out of pocket for since I would not be on their plan.
The test was called an Eco. So I did that. It cost me another $300 just for that test. Well that hospital told me it doesn't recommend I do the dental cleaning because they are not sure if she will come out of it. So I go back to Banfield with these results and tell them I will pay out of pocket for the test that was done under the $40.95 plan and that I wanted to go back to my original $24.95 plan since I would not be using the $40.95 plan. They told me that "you can't downgrade" so they gave me the number to corporate, (866 894-7927) and wished me luck downgrading. As if they knew it wasn't going to happen. I called corporate and they told me that I couldn't downgrade and that I had to wait out the rest of the 11 months now paying $40.95 for a plan I don't need and that after the 11 more months I would have call back and cancel my plan and start a new one for the $24.95/month. This will not be until May 2017.
This is ridiculous. This is how they take your money. Be very cautious when dealing with this pet hospital. They will nickel and dime you to death. I don't think there has been 1 single time I have come out of that hospital without having to pay for something they suggest even though they have you on a plan. This company is just as bad as car insurance where you pay and pay and pay and when you need them they make you pay some more. I will be canceling my plan after this year and going with someone else. I highly recommend you do your research on this company before joining.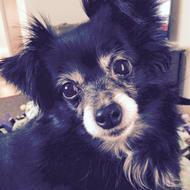 "Terrible care". I took my service dog into the Banfield for what looked like a broken leg. They suggested upping my Wellness Plan to cover the needed x-rays. I agreed and the x-rays were performed. After a review of the x-rays she told me my dog had broken all the bones at the foot joint. Vet showed me the x-rays and kept suggesting that the x-rays be sent off for a second reading costing $189.99. She told me I needed to see an Orthopedic Surgeon costing $150.00. None of this covered on the Wellness Plan. Vet splinted the leg and sent us home.
I was seen at the surgeon's office. They repeated the x-rays due to Banfield's x-rays being blurry. Their finding was that my dog had two prior breaks, one was a broken toe and a fracture of in the foot and the new break was the bones in the foot joint. They suggested removing the leg. Also, they saw bladder stones on the x-ray which needed an additional surgery. They told me Banfield had wrapped the leg with the broken toe sticking out and that was the reason why my dog was in so much pain leaving their facility.
Since January, I had my dog into Banfield numerous times complaining that he might be in pain for the same leg because he was attacked by another dog and he was showing signs of a bladder infection. At no time did they ever say he may have a broken bone or possible bladder stones or needed an x-ray. My surgery bill was over $3700.00 and they should be responsible for the whole amount plus the whole amount of cancelling this Wellness Plan due to the fact I will never take my dog back to their facility again. They failed him. He is the only one who suffered here. You pay for insurance for your pet and you trust their expertise that your pet is in the best care but in this case he slipped through the cracks of the system. I just want them to own up to the fact that they failed and should pay. In my opinion do not pay for the Wellness Plan or take your pet there. Go someplace else!

I bought my flea meds online. Banfield declined to provide the prescription to the online store saying it was their policy not to allow purchase of meds online. They did match the price less a $5 additional discount I received from the online store.

The only reason I would give them 1 star is because for basic preventative care, the service and cost were fair and reasonable. However, for resolving financial matters and being able to cancel, I would give them a negative 10. The credit card used to bill was stolen and I walked into a Banfield and provided my new information. Within 6 weeks, we received a 3rd and final attempt to pay the $101 balance to prevent being sent to collection. Well, we NEVER received the 2 previous notices and the amount due is the combination of 1 month and their late fees. I tried to resolve this online but the system conveniently does not recognize my email or password.
If I use my ID - it tells me I'm already set up but I can't ever get past the need for an unrecognized username/password. So I moved on to the automated system provided in the letter. The first day, it did not work. I called another number and was told their automated online system was down. I explained the entire situation and was told I needed to go to a Banfield location, to which I explained that I had done that and this caused the problem in the first place. Today, I called the automated line and it worked to the extent that when I made my payment and to hold for processing, my call disappeared into a black hole. I then called another number to make payment and cancel.
I was told I can't cancel until I'm current but that I needed to use the online system... ODG... so I called another number and their wait times were 11 minutes and I could opt for their call back service. I'm still waiting. It is crystal clear that Banfield lacks integrity and has absolutely no interest in doing the right thing. I want to pay my bill, avoid collection and cancel, and the only thing they are interested in is "forcing" me to stay in a plan that is neither useful or necessary. I feel that I am being held hostage because they can affect my credit. Seems fairly illegal to me.

I went online and scheduled an appointment for 2 four week old kittens. I received a phone call a few days later asking me if I wanted to set up an appointment. I ended up with a different time slot than I scheduled. I posted that the kittens' "names" were Louis and Clark. In short, I had to explain 3 times it was 2 kittens, not one and they weren't puppies! Then I had to wait for the person to confer with the vet if they could treat 4 week old kittens. I'm thinking, "What the?" Aren't they trained to handle all ages? I wanted to save a little money due to a tight budget, and I had the free exam coupon. Of course I was encouraged to buy into the wellness program.
After reading numerous complaints, I ran like **. Canceled the appointment and made an appointment with my local vet, who I trust with my precious children. I won't be charged inflated prices, nor will I be charged for numerous pets with one visit. Thank God for sites like this one. After checking the wellness program price against the cost of 2 visits with full care and vaccines for my dogs with my vet, I will save over $300 in vet costs. I will make the one time payment to my vet before I ever step foot in a Banfield clinic or take on the wellness program. Take the advice of people who have been there if you're considering Banfield, go to a reputable vet. It may mean the difference of life or death for your pet.

My name is Brittany, I am from Dallas Texas. I hate Banfield so much. So I Upgrade my plan to Plan Type: Special Care. Plan Mode: Monthly. Renewal Date: 5/26/2017. Date of Last Payment: 6/5/2016. Status: Active. As you see above, the due date is 26 of each month. I asked them if I had to pay the 42.95 to upgrade. They told me no but as you can see they charged me it and I didn't have the money in my bank. I have overdraft fee now. I am going to call them and ** them out for it.
Each time I go they try to get me to pay out of pocket knowing that the reason why I have the plan because I don't have the money. Each time my Yorkie get her teeth clean they always try to get me to pay for this pill to calm her down. Its cost about 24 dollars and I tell them, "No she is fine, I gave her meds for that already." And what do they do, they did it anyways and didn't charge me and my dog was sick for weeks because of it. And I am OCD about my dog and I make sure she healthy and her teeth are okay, and somehow knocked 3 lower teeth loose and wanted me to pay them to pull them. That would cost me 200 dollars. I told them, "NO that your fault not mine".
Lucy on this meds that control her bladder... She pees all over herself and this pill helps her control it but the side of effects is cancer. So she has to get blood drawn before she could get the meds. I understand that but when I can't get her in the doc won't call in her meds and that make my dog suffer. I have to beg the doctor to do it. We have bad storms here. They work around mine scheduled not theirs. I try to cancel it and they said I would have to pay ** load of money! This isn't a damn credit card. I hate the doctor, I can't go anywhere else. I tried since they didn't do the meds, they can't refill them. And oh check this out, so If you are 1 day late on her Rabies they won't be good for 3 years only 1. That ** but the DAPP was 3 days. I don't go there often and they still take out the money. That ** stupid, they should only take out the money if you use them! Help me I am stuck!

I've had a wellness program for my pet for several years. The very first year I attempted to have his teeth cleaned they informed me they would not do it because his liver enzymes were too high. After multiple ear infections, skin conditions and performing all kinds of expensive blood tests and ultrasounds, they still could not determine why his liver enzymes were so high. Finally a vet, who eventually left after a very short period of time, determined my dog had Cushing's disease.
More expensive tests and the only way they will continue this medication is continuing the expensive tests every 6 months not to mention the medication is 50% more expensive at Banfield. They will match other pricing but expect to be there at least an hour even after calling the refill in and bringing a print out of the price every single month. Yesterday my baby went in for the 6 month test at 7:45 am, at 4:30pm I had to call for a status. Well to make this story shorter, they released my sick dog at 5:30 with a catheter still in his paw. They overbook and do not really care for your pet. STAY AWAY FROM BANFIELD.

Neglect, laziness and bad prescriptions on a Friday afternoon appointment have turned my dogs simple case of allergies into a $4,000 emergency vet visit at 2 in the morning, not including poison controls charges and one suffering animal for upwards of 22 hours. After prescribing a known poison for my dog, not distinguishing the medications, two scared phone calls on my behalf to their office, and one very uncomfortable and scared animal, this Banfield location brushed off my dogs reaction leading me to believe it would all work itself out in a mere few hours.
Needless to say, after 26 hours of paranoia, no sleep, panting, pacing and a heart rate of 200, my dog has been admitted to a hospital for 3 days. I wouldn't trust this hospital for a split second, and quite possibly Banfield on an entire scale. Beware of the trust you put in their services. My naive trust almost cost us our animals life, and did cost us more than our savings account as well as hours of suffering on an innocent animals behalf. I will be cancelling our wellness plan, as I have been a consistent customer for years, but the third time is enough. Wake up, and remember why you've chosen your profession Banfield.

There have been multiple times that I have called Banfield to take my pet in when it is sick. I am repeatedly told that there are no available appointments. Often times the next available appointment is a week to two weeks out. It is very concerning, especially when you are enrolled in their wellness program and paying a fee, monthly, that you cannot get your sick pet in that day or within a reasonable amount of time. There are those more immediate care situations, that are not true emergency circumstances, that come up with pets.
It is not advisable with some pets symptoms to put off seeing the vet for a week or more. It becomes stressful, in terms of worry about your pet and also a financial burden, to be paying monthly for these wellness programs and then not be able to get an appointment when your pet is in need of timely medical care. At that point the option is to go to an emergency clinic where the office visit fees and diagnostic fees, such as Xray, blood work, etc. are much higher.

I took my dog to a Banfield after she tore a ligament in her knee and my preferred vet wanted her to be seen in 2 weeks when we were going to be out of town. They were AWFUL. The very first thing the vet did before I even finished telling her the problem was pulled out the brochure for their pet insurance. I told her I'd like to address the problem at hand considering my dog was having trouble walking and I wasn't concerned with preventative care at that very moment. She told me she would renew the pain medication that had been prescribed to the dog but she wanted to first get bloodwork to check kidney function (my dog is TWO years old btw) and an x-ray of the knee. I was going to have to pay extra for that though because she "could miss something" on the x-ray so she prefers to send them out to a radiologist for a mere $200 in addition to the cost of the x-ray.
She then proceeded to tell me that my dog was having some dental issues and again tried to push their insurance on me. I was just about ready to walk out when she finally agreed to prescribe more pain medicine, but would only give her 2 weeks worth. She left the room to get the medicine and I looked at my dog's teeth because again, she is only 2 and I hadn't noticed any problems with her teeth or gums before.
What I saw was the DOG BISCUITS they had just given her stuck to her teeth. I told the vet tech this and asked her to relay this information to the doctor. She nodded her head rudely and didn't tell the doctor as I had asked because I got a "reminder card" in the mail a month later telling me that "the vet noticed some issues with her teeth" and I should reconsider purchasing pet insurance. They were just rude all around. When I was checking out they overcharged me for the visit and AGAIN were rude when I pointed this out. They were SO put out when they had to do a refund. It was their mistake!!! I will never go here again. They only care about making money, not about your pet.