Consumer Reviews and Complaints

Do not bring your pet here for any reason!! They kill pets here when they don't know what is wrong with them or when you can't afford their high prices. I know this because they killed my eight month old dog when the vet could not determine the reason he was sick. Then only after she found out that we didn't have the money to cover her high cost treatment plan for our dog she told us over & over again to put our dog down. She didn't ask us she told us, we kept telling her no. She then told us their method on how they put a dog down. It made me sick & in tears. I asked for my dog back, that's is when she said that if I put him down now she would charge me and that she give me a discount on his ashes, now how sick is that! Finally after they took all the money we had which wasn't much we left with our pup.
Once we were home my dog was in a sedated state & suddenly he began breathing hard. At nine o'clock on Tuesday September 12, 2017 my puppy Goofy took his last breath & died in my arms. I believe that the vet or someone taking her orders injected my dog with something after we told her not to & they murdered my puppy Goofy. These people only care about the money you have on you. Cash first then they will determine the amount of care that they will give to your pet based on the amount of cash you're willing to give them. Do not bring your pet here if you love it and want it to live. In fact do not bring any animal here for any reason!!! Your pet's life depends on you. Please no pet parent should ever go through the agonizing pain & extreme anger toward the vet clinic that my husband & I are experiencing right now & my two other dogs Goofy's older sisters shouldn't suffer the painful heartbreak & confusion that they feel now.
They say that dogs have short term memory so they will soon forget, whoever believes that lie is just as big of an idiot as the person that first said it. I will never bring my pets here again. The price to this lesson I learned was my precious baby boy Goofy's life. There isn't anything that anyone could do that will make this right. The company can't give us back our puppy, there is no type of refund that will replace my puppy. He was just a baby pup & I thought I was doing the right thing by taking him to a vet because he was sick. I trusted these people who are wanna-be vets, to take care of my puppy, but instead they did the opposite. They killed him & demanded payment. I am going to live with this regret & guilt for the rest of my life. People who are true vets are suppose to love animals & their wellbeing the animal to any & every animal lover comes first.
The animal is top priority. Once the animal is stable then & only then do they discuss a payment treatment plan that the pet parent could afford. That is how good, honest, true animal lovers who are vets are suppose to run their clinic or office. However, these people at Banfield are there for one reason only & it isn't the pets' health or the pet parent's feelings. It's the amount that the pet parent will or can pay. This is a sick group of individuals who don't know what they are doing & should be investigated & stopped before another pet's life is taken just because their parents aren't rich. Never again will I come here or recommend anyone else too.

This wellness plan is only good if your pet never gets sick. I had this plan for several years for my Amazing Grace. A few weeks ago she injured her eye, so I called to bring her in. I was told they could not see her for four days. Thankfully, I found a local vet to see her. If her injury had not been treated immediately, she could have lost her sight. When I called to cancel the plan, I was informed there would be a $295.00 fee because I had already used the insurance for the year. I now have a local vet, but this rip-off company is continuing to bill me $32.95 a month for the next nine months. I'm retired and on a fixed income & this is a real financial hardship for me. Don't get sucked into this. It's a real bait & switch and they won't be there for your pet when you really need them.

Banfield Pet Hospital is a complete rip off. Cancelled plans including the deceased one. I asked for a refund of overpayment of all 3 plans (which is not cheap) and their cancellation department representative said they keep all overpayments, even if a pet is deceased and the plan was not used. I've had several neighbors and now I include myself in the way Banfield takes one's money and do a horrible job with one's pets. Banfield corporate should be looked into their deceptive practices.

If you're looking for pet care, avoid this place. They charge a monthly 'insurance' fee for 'routine' checkups. You won't ever get a checkup that should include exam and test to keep your pet healthy, with the rip off 'insurance' that cost too much. A true miracle if your pet sees the same vet more than twice. Vets that aren't lazy bums concerned only for a steady salary are the only ones that stay with Banfield very long. If I could give this organization minus 1000 stars, I would.

My tiny is 7 months old but gets a allergic reaction the 2 times it was used on her. Banfield Clinic at Northlake in Charlotte, NC says they were unable to refund but to call First Shield Co. I did they gave me a case number. First Shield co. says to give Banfield Corporate office the case number and that they will refund. Banfield Corporate customer gave the phone call to 2 other people at the office. Then told me the practice manager at the clinic will contact me regarding this issue. I never received a call. I have been with Banfield for 7 years. I have 2 wellness plans, one for a 7 year old and one for a 7 month old. I know there are veterinary hospitals that will show me and my girls more respect than Banfield.
How do I know I can trust these reviews about Banfield Pet Hospital?
884,041 reviews on ConsumerAffairs are verified.
We require contact information to ensure our reviewers are real.
We use intelligent software that helps us maintain the integrity of reviews.
Our moderators read all reviews to verify quality and helpfulness.
For more information about reviews on ConsumerAffairs.com please visit our FAQ.

I took my 12 yr old cat to Banfield Pet Hospital in Oregon for routine yearly shots. I went to pick him up and he immediately showed signs of not feeling well. A few hrs later, he began to shake uncontrollably. I called the vet, and they said this happens sometimes. I have never seen this reaction after shots. The following day he seemed better. I thought, great, he made it thru. Several weeks later, he started urinating all over my house. I took him to a different vet, they did blood work, and told me he had kidney failure!
The worst part is, that in the previous month before getting the shots, banfield had done bloodwork on my cat. They had told me that his bloodwork came back excellent and that he was very fit for a 12 yr old. After speaking with the new vet, about the shots, and the fact that they gave him 3 different types all at once. They said that they never give an animal, more than one at a time. I feel that banfield failed, to care for my pet, with care. I have not been back since. Stick with your neighborhood vet, not franchised pet clinics, where the mighty dollar means more than a dear pet's life.

Terrible place, never go there, wait time is 1.5- 2 hours and when you ask them how much longer, when you had an appointment set up days ago, they say, - "if you don't like it - leave!!!" How nice. Going to a different vet. Thank you but no to Banfield.

Took my dog to Banfield in order to check his eyes among other things. I told doctor ** that I was applying **, told her that no changes were noticed and show her the picture of the medicine on my phone. She prescribed the same medicine, the little box was all wrapped with the instructions so I couldn't see what medicine was until I got back home. Now, I need to return the medicine back because I already have it and Banfield won't take it. By the way, I paid $24.99 in Amazon and Banfield charged me $29.99 because I have a plan, otherwise the regular price would have been $34.99. The doctor prescribed a medicine she already knew wasn't helping my dog, all wrapped so I couldn't see its name and they won't take it back... A REALLY BAD AND UGLY EXPERIENCE.

Dr. Kristofer ** was kind and inviting at first. He checked over Baby Mittens and asked me about how he got hurt and his medical history. I informed him that he ran off then came back 6 days later with these injuries and that he was neuter with all his shots up to date including rabies. He came up with a plan of treatment that will cost up to $400. I informed him that I only had $200 at the time and the hospital doesn't offer payment arrangement. After this point he became defensive, arrogant, rude, condescending, and patronizing. Every answer to my questions usually followed a comment about my destitute or limited means. My Mittens went from being able to survive and heal from his injuries, which he already stated was healing, to being badly hurt and in need of all his treatment options.
Once he took him to the back to clean his wounds he gave him the rabies vaccination since he didn't believe he already received it less than 2 months before. He refused to give him more than 3 days of pain medication or 1 week of antibiotics because I couldn't afford "proper" treatment for him. I was told that if I could afford the care he needs that I would have to call him 4 days later so he could tell me the new course of action he will take. But if I couldn't afford it that I should release him to P.A.W.S or the S.P.C.A so someone who can afford him could take care of him. Or if I didn't want to give him away to have him euthanized. "Because not being able to afford the treatment isn't a good enough reason not to take care of him". I wasn't aware making sure he had all his shots and taking him to 3 appointments before he was 1 year old, although twice yearly is recommended, was considered not being able afford to take care of him.
He get feed every day and was healthy in every way. Even after poorly eating for nearly a week his overall condition was still ideal with no problem to his eyes, lungs, urinary/ reproductive, general neurological, ears, heart, rectum/perineum, behavioral, mouth/ nose, abdomen, or musculoskeletal. Only thing found wrong was a skin injury which I came in to have looked at asap. I have been financially responsible for my pets for over a decade now and $200 for a vet appointment is the average amount spent.

I had used Banfield for many years. Always had the wellness program. The past year has been tough financially but took my dog as needed. One time I got a notice that the solution they used to test my dog for heartworm was contaminated. When I left my dog there for her checkup and blood work. I saw no marks that showed she had blood drawn. She's a blonde chihuahua and usually you see the marks. I do not feels they did anything at all. Recently I relocated to Galveston where there is no Banfield. I advised them so many times both local and corporate with no response except from letters. I do not have the money to pay off the contract. I'm a senior on SS. So I guess they are sending it to collections. I feel this is wrong given there is no location close by. And I am not driving sixty+ miles to Houston.

My name is Marcelo and I pay for the Banfield Wellness Plan in Framingham for 7 years now. $3949.00 plus dollars. This week I went to the pet hospital and on top of the monthly charges they took out 680.00 dollars from my bank account and 3 days later today I called for follow up appointment because her health (my Jessy) hasn't improved and they tell me I need to bring her to emergency room. They can't see her. In order to actually see if she needs emergency help that will cost me over 300 dollars or more??? Why do I pay for a plan that tells me to go elsewhere without seeing my dog first??? This is ridiculous. Money doesn't grow on trees and at the end of the day money is not the problem. The problem is I have spend all I have saved trying to get her better already and they are unwilling to help me!!! If I had never paid her wellness plan I would be able to get surgery done and save my dog!!!

My aunt took her miniature poodle there because she was sick with diarrhea and vomiting. They prescribed her some medication and told her if she didn't improve in 72 hrs to bring her back. Well Zora didn't make it 12hrs and she was dead. A family friend took Zora's body and prescribed medication to Reach Animal Hospital (An Awesome business and service by the way). Informed my aunt that Banfield had prescribed the Zora too much medication. Something must be done about these frauds. What can someone do to have these people held accountable for their negligence??? My aunt is devastated as Zora was her baby.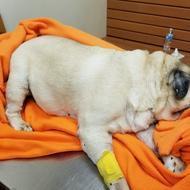 This is a review for Banfield/PetSmart in the San Antonio area. I recently took my 10 year old Pug to Banfield to have his teeth cleaned. He was a healthy, strong, always walked (twice daily) and well taken care of dog (Wayne), and STRONG as a horse. Now he's dead. Anyhow, I'm 54 years old and disabled and have had Wayne since I could hold him in my palm of my hand. He has been an emotional crutch for me through a heart attack, several medically related surgeries, over 40 to current date, and now alone with no companion, who supported me emotionally, unconditionally, and loyally through all those most emotional and painful experiences in my life. The day I took Wayne to have his teeth cleaned he was so elated that we were going "shopping" at PetSmart. He understood the word "PetSmart" meant that he would actually get to go into the store to shop, but I lied to Wayne, and actually took him to his death.
On July 25th, 2017 I took Wayne in at 8:00 a.m. for an early morning teeth cleaning. As I dropped him off I told them to please take care of him and that I was concerned that he would be going under anesthesia and that he was all I had and they PROMISED that he would be okay and they would take care of him! Well, they sure took care of him now didn't they?
Anyhow, I called them at 11:30 to see what the status was and they told me that they pushed his procedure back until later in the afternoon, which turned out to be 2:00 p.m. The worst part of this ordeal is that my intuition kept telling me Monday night, I didn't sleep one wink and the morning of that I should go get him and call this procedure off, but once again, I trusted that they would take care of him. They called me at 2:05 p.m. and told me that they had administered anesthesia and he went into cardiac arrest. I barely let them get the words out of their mouths and sped over to the store and arrived at 2:13. By the time I got there, I proceeded to the back and they were performing CPR. He had already passed on by that time.
I was very distraught, very emotional and unable to talk right after his passing so I decided after I had went home to give it a couple of days to settle down and setup a time to go in and see the Dr. **, so I decided I would stop there after leaving a medical appointment and was lucky enough to catch Dr. ** in the office that day. But before my departing the manager (Sonya) asked if I wanted to have a Necropsy performed and I agreed because I needed answers. Anyhow, upon arrival to speak with Dr. **, "Sonya" (manager) magically appeared, which I thought was very odd, they must have contacted her from the back office after receptionist went back to advise that I was there. Must have needed a witness I'm assuming.
Dr. ** proceeded to walk me through the event, and began to record this conversation. She basically walked me through the procedure and the events but I then asked her point blank if the anesthesia had killed him and she stated that "Yes, it had". But, she claimed that she was 10 feet away "monitoring the situation", which I don't believe. I believe that her assistant, a young vet tech which I didn't get her name, wasn't paying attention and administered too much anesthesia thus causing his heart to stop. I recently received the Necropsy results back after numerous phone calls asking for the results, any documents related to the procedure, etc. but after numerous calls they would never call back.
Finally, after all these phone calls I was able to get a voicemail from Sonya and she advised the results had been back for about 3 to 4 days. And I was able to get her to email those results to me and was told I would receive a call from a vet from a "pet hospital". The results indicated some underlying issues but nothing that would warrant my baby dying while having his teeth cleaned.
Anyhow, this 2nd vet. from a vet hospital over at the Banfield Forum PetSmart, (Brandon **) contacted me on August 5, 2017 to go over the results. Although the final statement on the Necropsy results stated "I wish I could give a clear definitive cause of death", which was a statement by the Necropsy vet not Brandon. I asked him point blank if it was the anesthesia that caused his death, he responded, "Yeah, I really think it was". I did not record the conversation, which I should have, but didn't think it was necessary. I didn't realize he worked for the same company, Sondra the Manager at the 1604/281 PetSmart told me a secondary opinion vet would call me, not a Banfield associate, to go over the results. I was surprised that he too would admit that the anesthesia was the result of my Wayne's death.
I've spoke with two attorneys recently and they advised there was really no legal recourse and was advised to file a complaint, but really now, how is that going to accomplish justice for Wayne? A slap on the hand and a pay more attention to what you're doing to the vet in question? A too bad, so sad for you, life goes on statement? These vets know there is no legal recourse for us animal lovers I believe. They know that a person who really wants justice, but doesn't have the thousands of dollars to proceed with legal action to punish them for the actions, is in their favor. They can go on with their lives and keep putting animals lives in their hands, and keep on performing in a negligent manner, but hey, as long as it keeps generating revenue right? So the moral of my story is NEVER, EVER again will I take any animal, if I choose to replace Wayne, to a Banfield Pet Hospital ever again and if you do, think twice because this may happen to you too.

I should have heeded the advice from other people about Banfield. I adopted a cat from a local shelter a week ago. The shelter gave me a coupon for 50% off the membership fee for the wellness plan. I guess I got caught up in the emotions of wanting to take good care of my newly adopted cat. I took my cat in for a wellness exam the same week and he was having medical issues. The problem with the wellness plan is that Banfield knows that they can make the most money from issues that are not covered in the plan. My cat had to be put to sleep exactly a week from the day I got him.
Banfield's plan is not designed to handle the real issues that cost the most money. In two visits, I was charged for the entire amount of the plan. My cat is gone and now I am expected to pay a year's worth of premiums for the little care that they gave him. They do not provide a price list so that you know exactly what their services cost. They play on the emotions of new pet owners and run up your bill without giving you a chance to evaluate your financial situation. Banfield is all about the money. They are an uncompassionate company.

I had the most horrible experience with Banfield in Philadelphia and Cherry Hill NJ. I feel these places do not have qualified veterinarians. I have a 1 year old pitbull terrier that was swimming in a lake and most likely bit by a snapper turtle as she have multiple wounds on her tail and appeared to be fractured. We took her to Banfield Philadelphia the very next day and explained the occurrence. They provided us with a pain killer and a topical antibiotic. The situation worsened and we took her at least once a week for close to a month for check ups.
On week 3 we took her to the Banfield in Cherry Hill NJ. They informed us that the treatment she was on was not aggressive enough and we would need to pretty much start from scratch again and there might be possible tail amputation. We then take her back a week later for a follow up and now they are suggestion tail amputation. I am furious as if they would of done due diligence the 1st time around we might of been able to save her tail. I feel like a horrible pet parent for taking my baby here and wish I would of known what I know now. Only reason why I took her to Banfield was because of the Wellness program that I am enrolled in. I am saddened that my little girl has to have her tail cut off because of their negligence.

I read the reviews before I took my 10 year old chihuahua and was very apprehensive but a friend recommended me and so decided to be open minded. I am glad I did. Dr. ** and his staff were amazing. He spent time with us and educated me about the pros and cons and answered all my questions. I felt he had a lot of integrity which is very important when it comes to the health of my little guys. My pup is already feeling better!

I got an account here to specifically leave a review of Banfield. If I could give less than one star I certainly would. Our 4 year old dog Jack started having seizures last January. He'd have 2 in one day, two to three weeks apart. This has been continuous. Banfield said they had no idea why he was having seizures, but prescribed **. I did not give them to Jack, wanting to know WHY he was having seizures. We never got an answer. They actually didn't seem to care one way or another.
Last Friday Jack had at least 8 seizures in one day. Grand mal type. We couldn't ask him to keep going like this and an appointment was made to put him down.
I ask the girl at the counter if I can pay first so we won't have to worry about it afterward. She said no, the vet needs to talk to us first. When the vet shows up she tells us she thinks Jack has epilepsy and that can be treated. And she's uncomfortable putting down such a young dog. I ask her where was she in January when we wanted to know what was going on? By now Jack has had so many seizures he is not the same dog. I suppose she thought we woke up in the morning and arbitrarily decided to put down one of our dogs. Heartless. Do yourselves and your pets a favor and find an actual vet that cares. Because Banfield misses the mark on all counts.

I didn't realize my plan renewed automatically. I called a few days after the first charge to cancel the plan and they wouldn't refund me the charge. Just cancel.
The first thing that the record line says when you call is "If you'd like to opt out of automatic renewal press here"... No wonder why. I'm sure they get call after call about this. What a shame. Why not be more of an honest company instead of taking from people as much as you can. Thanks for taking my $25 for NOTHING. We have children and a lot of pets, we could have used that money.

I took my 70+ pounds dog for teeth cleaning and nail trim to Banfield Pet Hospital at 7:30 am. When I picked him about 4 pm as instructed. He was totally out of it: could hardly walk, vomiting, diarrhea, stumbling around, disoriented, didn't eat or drink and just followed me around as if he wants me to make it better. I took him back to Banfield less than two hours later. They took him back then came out and told me he was fine and he was okay. I took him home but he was not better. He didn't sleep, vomiting and diarrhea continued. I returned with to Banfield at 7:30 am the next morning. After a while a different vet told me to give him a medication for several days because he had a reaction to the anesthesia or too much anesthesia but he was going to be OK. It took about 2 weeks for my dog to return to normal.
They wanted to charge me $550 and to continue to pay on pet insurance. I would not pay them. We went around and around with the manager. She ask me to pay half of it at least, I agreed and the she told to pleasenrich continue to pay the pet insurance premiums, I agreed to do it for a year. Now they are wanting me to continue paying the pet insurance even though I have paid the a full year of premiums and WILL NEVER TRUST THEM AGAIN WITH THE LIFE OF ANY PET.
Don't trust what they tell you, they are only interested in making money at the expense of your pets' health.

I wish I would have read these reviews before I got suckered into getting the useless wellness plan. Twice now my dog needed medical attention and they refused to see her. I was told that I have the Wellness plan and that it covers wellness not sick or injured. Well put the wellness plan aside are they not a vet? Are they not called 'Banfield Pet HOSPITAL'??? Does that not mean that they should take care of my pet if they are healthy or get sick? I called them on July 18th. I asked if I could bring my dog in. She was sick, bloody diarrhea. They said they could not get her in. So I asked for the next day, again they could not get her in.
I asked about July 26th, my next day off from work, again no. I was told I could bring her in August 5th. Are you serious??? My dog may be dead by then!!! So I called her old vet and was able to bring her in that night. They have this ridiculous drop off service that just does not work with my work schedule. And why in the world would I want my dog, who is already not feeling well, to be locked up in a cage all day??? They DO NOT care about the well being of your pet at all. I'm stuck paying for the useless wellness plan for the remainder of the year. It's even hard to make an appointment for her regular wellness visits. It's a major scam.

Let this be known I made this account JUST to review Banfield Pet Hospital. My boyfriend and I have a 12 week old pug puppy and were on the search to find the best/affordable vet. We went to Banfield under a recommendation from a friend. I saw online they had a free consultation, so we scheduled an appointment to come in for that.
FIRST PROBLEM: I "requested" an appointment online without realizing it was not a confirmed thing, so when the day of my appointment had come I had not received any calls/messages. I called and they told me they had called and left a message, but I never got anything so we had to reschedule for the next week. She offered me both 10am or 330. I chose 330pm.
SECOND PROBLEM: The day was approaching for our appointment and they called to confirm. The person who has rescheduled for us scheduled us for 10am when I reiterated the fact we wanted 330!!! She said, "We can reschedule for next week," I said no. We're already pushed back a week. We will come in. THIRD PROBLEM: We start our appointment and the doctor starts telling us all of these things she will be doing for our puppy today and how much they will cost. Wait a minute, wasn't this a FREE consultation? I got so distracted by her telling us everything and us not understand what she was going to do that I forgot to reiterate that we were only there for the free consultation. So before we know it, everything they're doing today is going to cost us $200!!! Unless we get on the optimum wellness plan and it will be $79.
She goes on to explain to us that the neutering procedure will cost us about $400 anywhere else so it's a great deal to get on the plan where you pay $500 a year. We didn't know the difference so we signed up for the plan BEING THAT SHE TOLD US WE HAD A 4 DAY GRACE PERIOD TO DECIDE IF WE WANTED TO CANCEL.
FOURTH PROBLEM: We call our hometown vet to find out neutering is $90 there so we say NO WAY and I call to cancel our wellness plan with Banfield. Turns out a grace period is not a grace period because to get out of our contract we have to pay the full $200 for the vet visit where our puppy didn't even advance in his puppy shots. We paid $200 for samples to be taken and one shot to be done. ALL IN ALL HUGE RIPOFF. DO NOT LET THEM TRICK YOU LIKE THEY DID US.

When dealing with your pet, you want a 4-5 star rating. Nothing but the best. While in Savannah, GA I had that with Banfield. Everyone was great and nice. In Rhode Island, they wouldn't listen to me. I told them that I was bringing my male cat in for crystals as a drop off. I have had him for 6 years and I know every symptom he gives me that tells me he has it before it gets bad. And the doctor called me and says, "I felt his bladder, it doesn't feel like he has crystals or a UTI, he can go home." I was dumbfounded! Are you friggin kidding me! That isn't how you do an exam on a male cat first of all for crystals. And that certainly isn't how you look for crystals in the urine.
That is just a symptom that only shows up if the symptoms are bad enough! And my cat almost never has that symptom because we catch it in time! I sent him back and said, look again. Draw your pee sample and look at his penis. Do your freaking job so I don't get attacked tonight and have to live in fear of my cat because he's in pain. 20 minutes more? Guess what, he has crystals. Good job. Guess what else, they didn't give me the option for the liquid version of the medication and wouldn't let me send back the pills to switch it out.
I said, my cat throws up the pill form no matter what. I will crush it, I will pill pocket it (which he no longer likes with or without the pill), I will shove it down his throat, I will let him swallow it -- he will always throw it up until he is throwing up phlegm. All the front desk people did was give me a total. Not to mention I am also 100% sure they sedated him without telling me which stressed him out even more. It's one thing to ask, it's another thing to just do it. I know this because I gave my cat a bath afterwards and he was limp. My cat has never acted like that in the bath and he had diarrhea everywhere probably because of it because he's never been like that ever.
Like I said, I have never had any issue with the Savannah, GA Banfield. I love local vets a ton more than Banfield anyways but Banfield worked for my cat and I since we were constantly moving. Savannah was good. But, here - they were absent minded and instead of taking care of you and the pet they took care of their job and the time. My boy is never going to be put through that situation again and is going to see people who care more for the animals they care for and the family that have relationships with those animals.

I'm going to make this short as Banfield is not worth any time. My dog had an emergency (eye was full of pus and he couldn't blink). I HAD my animals on the wellness plan, but cancelled when they said they could look at my dog's eye in a week. A WEEK??? REALLY??? Don't waste your money on this place.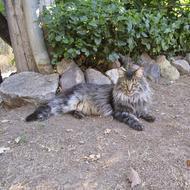 These people are con artists. The insurance is a load of crap. The staff seems suspicious. They're nice until you sign up for their insurance. My cat could have been saved. And I don't know any vet that takes your pet behind closed doors, for simple things. Then tell you they'll bring him out in a few, even though he was done. They said he was comfortable, & I should sit down. I got a sick feeling in my stomach. And after researching, they throw them in wire cages in the back. I can't go into details of how horrible, & untrustworthy every employee is. Not enough room. But I will say, the most important thing to them, is to sell their fake insurance. THEY KILLED MY CAT. Bottom line. They were absolutely cold, & uncaring, & definitely did not do anything to save my baby. They told me I should give my cat to someone that could actually care for him. While I'm crying my eyes out.
This cat was the most important thing in my life. He, is what I woke up in the morning for. He, is what I lived for. By the time I took him elsewhere, it was too late. Then, they had the nerve to have a collection agency call me. I asked the woman, "do you know anything about who you're trying to collect for?" She said, "no." I said, "you might want to check them out. They will never get 1¢ from me. Don't you ever call this number again." And I hung up. I could go on, & on, but won't. 1 last thing, when I tried to pick up the medicine, I had already spent almost everything I had. So, I asked them if I could pick up half now. Pharmacies do that for us, all the time. They said no. I felt I wasn't even in the company of Human Beings. No expression, & definitely no compassion. I warn everyone. But it's not enough. How did they manage to get an A+ rating on BBB? I urge everyone to spread the word. They will let your animal die, without even blinking.

I took my dog there for a teeth cleaning. He is a 15 year old Chihuahua. They had trouble with him and could not get him to sleep. The doctor said she would not charge me and to come and get him and we would try again in a week when she got more information on how to better administer anesthesia to him. When I went to pick him up they charged me for an office visit. They have terrible customer service and told me it's not their fault my dog would not cooperate. How do you not cooperate with anesthesia? I guess I learned you get what you pay for.

I have had 3 Dogs over a 27 year span. With my current pet, I tried the Pet Insurance route and in particular Banfield Pet Hospital because we do so much business with PetSmart. I am satisfied with the doctors and care, but the Service Plan is a ripoff. Everytime I went in, for regular checkups, they suggested us to buy some type of antibiotic or ointment which was not in the plan but at a discount. More than half the time we ended up not using the prescribed medication and our dog is fine. My two other pets never had these type of medications prescribed and lived very long lives.
Any other visits, although the office visit was free, we were given prescriptions to heal things such as rashes, itching etc. Home remedies actually worked better than the prescribed MEDICATION. I decided to terminate the contract at the end of the term and they have it on record not to renew but because I had not paid the last $10 they said the contract could not be cancelled. WhaaaT!! I ended up telling them DO NOT CHARGE MY CARD AGAIN! And then went to my bank and said do not accept any charges put through from Banfield Wellness Plan. Geesh $10 really!!!

Very happy. I love my Banfield team in Durham, NC. My kid is sick and they are doing everything to help him. They have help in anyway with my other two also. Love them and thank them so much. The vet at the north hills in durham is always look for the best for my baby.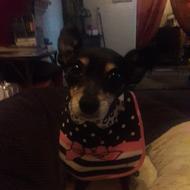 I signed up for the Wellness plan in April of this year. My precious India Bleu was diagnosed with pancreatitis, her condition was listed as guarded. The vet recommend my baby admitted for IV antibiotics and fluids for two days. I did this. When she did get better a ultrasound was recommended. She was prescribed a medication, I was not given instructions on how to administer it. India was not getting better and still not eating. I left several messages with the vet to please call me. I did not receive any return phone calls. I made an appointment with another vet. When I went to Banfield to obtain her medical records the employee behind the counter grinned as if something was funny.
My India Bleu passed away on June the 17th. I called up the Wellness Plan to cancel the insurance. I was told that I owed 900.00 on the plan. I informed them that India Bleu didn't even use all the services on the plan and I had spent close to 3000.00. They in return told my their records showed I only spent 200.00. I was told I would have to call Banfield, which I did. I'm still waiting for a return phone call, I'm not surprised by this considering that when India Bleu's condition was noted as guarded I could not get a return phone call the vets treating her. I am not going to have to close my bank account to keep them from collecting on a plan that was not used. If I could give them a negative rating I would. If you love your pets stay away from Banfield Animal Hospital and their Wellness Plans.

7-1-17, We were in puppy training classes at PetSmart, Beavercreek, OH. after our 11-wk old puppy had his shots at our vet. In less than 30 minutes, he had an allergic reaction with swelling, hives and redness. The trainer took him immediately to the Banfield counter. We were rudely asked, "Can't you take him back to your vet?" We told her it was closed. The vet came out of a room and said he couldn't help and said we should get to the nearest EM vet, ASAP, which was 20 minutes away, in which time our puppy could have died. We rushed him the 20 minutes away and, fortunately, they took him straight back. He's OK, no thanks to Banfield.

Banfield is a rip-off!! Pray to God that you are able to get a dog that has nothing wrong or that nothing comes up to cause you to cancel your plan. Signed up for the plan and my dog only got basic shots and a follow-up appointment. Yep, that's right TWO (2) visits and then the dog was re-homed so I called to cancel my plan. I had already paid $180 for the two visits and they told me I owed another $300 because there was a non-refundable membership fee. Save your money and go to a regular neighborhood vet. I checked after the fact and was told by Northeast Vet Clinic that shots are just $50... Wow was I ripped off!!
Banfield Pet Hospital Company Profile
Company Name:

Banfield Pet Hospital

Website:

http://www.banfield.com/