Consumer Complaints & Reviews

We've been getting all of our pet care from our local Banfield Pet Hospital for the last four years. It was a franchise owned by a very good and competent vet who took exquisite care of Boots, Ruby and Maxie. The corporation that franchises the hospitals has been buying our all of the franchisees. Since April they have had a complete turnover of staff. None of the vets has more than a year or two experience. They sold me a tick and flea treatment called First Shield. We applied it to Maxie (our 92 lb. German Shepherd Dog) and she collapsed within two hours. About $800 later and a trip to the Emergency Department at Memphis Veterinary Specialist in Memphis we got her back on her feet.
Last week we allowed Banfield to remove a small cyst from her back paw. They sent her home with an undressed wound, no antibiotics, and a cone way too small for a dog her size. Within two days the wound was infected and when I called to come in to see a vet they said they couldn't see me until the next day. They started her on antibiotics but it was too late. By yesterday it was in really bad shape. Today I got her into a new practice with a very good vet who now has her on an excellent treatment plan and hopefully Maxie will be back to full health in 2 to 3 weeks. And of course it is going to be expensive. So two recommendations; never take a pet to Banfield and never use a product called First Shield.

We enrolled our bulldog in the best yearly plan at Banfield in TN and paid it in advance; later on we had to take him for evaluation and they said he was fine, only inflamed prostate that by neutering him would get solved so we had our Max neutered and he got worst. Vet at Banfield said they could do nothing else and to take him to an emergency clinic where they found Max had stones on his urethra that was causing his illness so they had to try 2 different procedures before having to go to plan C which was opening a new way for him to urinate; a $3600 +bill!
Next visit, 7 months later, was for his physical and teeth cleaning, covered by the plan. Lab results were excellent according to the Vet that delivered us Max after that day, but 10 days later Max started bleeding profusely through the new opening for his urination, and as it was after hours we took him to the Emergency Care Clinic once again, where they found he had a serious infection which is now being controlled with antibiotics; BUT we were asked what antibiotic Max had been given prior to his dental cleaning, we called Banfield to ask and were told NONE and if the infection meant we needed to put Max to sleep. So, we have cancelled our plan with those pirates, not a penny was returned although there are still 4 months of coverage, and I recommend whomever reads this to PLEASE FIND A LOCAL VETERINARIAN and look for a plan that refunds you a portion of your expenses BUT NEVER CONSIDER BANFIELD IF YOU LOVE YOUR PET.

I took my cat to Banfield because they sent me a "Welcome to the neighborhood" card for a free exam. My cat had stopped eating over the course of about 2.5 weeks. They told me he needed to have his teeth cleaned, that his teeth were so bad that he had roots that were showing in his mouth and hanging down so far you could get a toothpick through the "Y" of the root where it is attached to the tooth. They told me more than likely he'd need more than 1 tooth extracted. Well, he failed his blood test so they wouldn't do the cleaning but said he'd need the IV fluid therapy for the kidney disease he had. At $350 or so a pop. They said after that they'd redo his blood work to see if he was healthy enough to undergo the anesthesia for the teeth cleaning and extractions.
When I balked about the cost of the IV therapy, they said a subcutaneous fluid could be given that would be "a little less than that." No other advice or anything else about what to do for him not eating. I picked him up and took him straight to his regular vet (should have not worried about saving that $63!!!, who checked my pet - he didn't have any abscessed teeth, no roots showing, nothing to indicate he'd even need to undergo anesthesia for a cleaning! He gave my cat subcutaneous fluids ($50!! not $250!) said he wasn't near critical enough for IV therapy, and gave him an anti-nausea medication and when I got my cat home he ate more in 2 hours than he had in the previous week. When Banfield called to check on my cat, I told them he never had roots exposed like they told me he did and she said, "That's good." Wow. Never, ever, EVER again.

I been to Banfield Short Pump, Glen Allen at 5 pm today on 08/12/16. It was 5 pm 100% when my cat was crying to leave home. After so much trouble driving there and manager refused to take care of my cat. No reason given. Very hateful. These staff/manager has no heart towards animals and I am not sure how he became manager. I will not even hire him to clean my toilet bowl.

Do not sign up for this plan. I thought it was a good deal. A year later we did not need the adult plan. The cost to cancel was $151 because we visited the Vet the day after the plan expired and this was after paying $89 during that same visit. I was on the phone almost an hour trying to get them to cancel my plan. First on hold for 30 minutes then another 30 minutes to get the plan cancelled. They kept trying to convince me to stay. I was happy with the vet but so not worth the cost you end up paying. Very disappointed with Banfield and their services!!!
How do I know I can trust these reviews about Banfield Pet Hospital?
575,164 reviews on ConsumerAffairs are verified.
We require contact information to ensure our reviewers are real.
We use intelligent software that helps us maintain the integrity of reviews.
Our moderators read all reviews to verify quality and helpfulness.
For more information about reviews on ConsumerAffairs.com please visit our FAQ.

We had our dog on the wellness program for 2 years and it's a complete waste of money. Now that I'm trying to cancel the plan they're trying to charge me additional fees. Until I pay the fees I can't get out of the plan. We were new dog owners so thought the plan made sense. But every time we brought our dog in they added extra "necessary" services (e.g., they had to express her anal glands every time, even though she showed absolutely no signs of needing it done. Literally 2 weeks after we had it done once we brought her in for a follow-up and they claimed she needed it again!).
She swallowed chicken bones once and we brought her in to get checked out - they "observed" her for 8 hours, x-rayed her once and gave her something to coat her stomach - then charged over $900!. Most frustrating part is that now that we're trying to cancel the plan they claim to have sent us flea & tick medication via US mail and need $54 payment for that. We never received the medication - and we don't even use the brand that they claim they sent. We've been buying flea meds through Amazon for the whole 2 years, never through Banfield. I've spoken with a customer service rep and a supervisor. Both claim they can't resolve the issue, and also can't send me an email confirming what they've told me. They'll just keep charging me until we pay $54 for something we never received.

I've had a pet plan since February 2016 and decided I'd like to cancel my plan because every time I take my dog to Banfield it doesn't fix anything. All that happens is she gets so stressed she starts pooping blood (stress colitis). So its a huge waste of money for me! The gentlemen I spoke with wouldn't work with me at all! I understand I signed up for the plan, but I cant bear to watch my pup suffer like that. She feels terrible, EVERY TIME we go there, and I feel that instead of worrying about taking my money every month, they should have worked with me, just a little.

They don't know who is their manager or supervisor!! Don't give you sick appointment!! Tell you to take to Oradell pet hospital. If we have to take there then we would get their insurance!!

I took my 41/2 lb. Chihuahua to Banfield because he was not feeling well. Elvis was 7 yrs.old and had never been sick before. I was told Elvis had a heart murmur and that they needed to do some x-rays and blood work. They told me "This would cost 780.00 but if you sign up for our plan it will only cost you 125.00. But wait we will give him his shots too." So I left my poor baby with them and what they did I will never know. They called me to pick him up about an 1 1/2 hrs later. When I got there they brought Elvis to me and the first thing I said is "What is wrong with him?" He was acting so strange I started to leave and went back and said "Are you sure he is OK?" They said "Yes it's just the medications. He will be fine."
As the evening went on Elvis got worse. His little heart was beating so hard and he just looked at me like "What is happening to me?" I kept holding him and telling him "It's OK. You're fine baby. You just need to calm down. I love you Elvis." I realized this is not fine and I called an emergency Vet. They told me to bring him in right away. I was taking him there and he started vomiting and his little body just went limp in my arms. I tried CPR but he was just gone. I found out the next day that they should of never given my poor little baby his shots while he was sick.That is what killed my best friend. How do they not know that?
I went in to their office the following day to ask them why and to get my money back. I told them I wanted my money back because I didn't want to feel like I paid them to kill my dog. That is exactly what happened and they refused to give it back to me. I want to file a class action suit against them. I made that promise to my Elvis when I buried him way before his time because of their neglect. Elvis I am so sorry my baby. I love you and miss you and I am so lost without you. RIP my little man.

My boxer was diagnosed with severe food poisoning. Took him to Banfield at Coral Way and 35th Ave, Miami. They did x-rays and performed surgery on our dog. Open and sewed his intestines and informed us afterwards they don't provide overnight care after surgery. We had to transport the dog and care for the him at our home without the necessary equipment for transportation and recovery. Had to take him back and forth to the "Hospital" for post surgery check-ups. Our bill was up to then 750 plus 3000 surgery charges... On the second night after surgery, our dog died. I am sure they knew he had no possibilities to recover, and did the surgery anyway just for profit. Please stay away from these butchers...

Checked in for pet check up (also pay for pet wellness plan), sat for 45 min with no communication from staff on when we would be seen. Staff finally came and said "we will see you in a few minutes" so we waited and waited. Decided we were leaving so told staff we were going because of lack of communication and customer service staff did not offer any update or apologies for wasting our time. We will be looking for a new vet.

This place is a complete ripoff. I paid $1200 to have my dog's teeth cleaned and 3 teeth extracted. I had her on a wellness plan which I paid monthly which never paid off. I just had another dog's teeth cleaned and teeth extracted at another vet clinic and the charge was $278. This is an egregious overcharge. Over 400% of customary charges. DON'T FALL FOR IT. They will take all of your money. They have a very corporate attitude. JUST SAY NO.

My husband and I had taken our two shih-tzus to Banfield since they were puppies. We signed up for the optimum wellness plan which included teeth cleaning. All in all, my experiences with Banfield were okay. The plan included all vaccinations and well checks, including dental. The vets were okay - the one outstanding vet left after a short while... big disappointment.
Our problems were when we tried to get out of the plan two weeks ago. Our first and youngest baby died this past April. She was 12 and we were devastated. We had been taking her to three different vets (emergency vet, eye vet, and Banfield). The emergency vet, Sage, in Concord Ca was wonderful. They saw her through her illness and we said goodbye to her there in April of this year. At that point there was no problem financially with Banfield.
Then in one short day we lost our older Shih-Tzu who would have been 13 this coming February. She got sick in the morning and in the afternoon we rushed her to Sage. We were shocked at the diagnosis and had to say goodbye to her that afternoon. We were more than devastated. Losing our two babies in under three months was absolutely the worst thing we had been through.
The bomb came when my husband called to completely cancel the wellness plan as both our babies were gone. Cancelling our first baby was okay - no problem at all and they dropped the fee to just one animal. After asking to cancel the entire plan we were told that we had to pay out our contract - at more than $250.00. I was not a happy camper. Then the next day when I looked at my checking account I found that not only had they taken out the $250, they had taken out the monthly $51 the day before! I was outraged.
I wrote a review on Yelp (not a good one) and the review was responded to be Lisa ** from Banfield expressing her sorrow at the passing of my babies and that she would review our account. Yeah, right! She asked for the name the account was under, the animals' names and a good number to contact us. Well, it's been over two weeks and I have heard nada, nothing, zilch from Lisa **. I will have to watch my checking account closely to be sure they don't deduct the monthly premium in August.
In addition, I have to agree with other complaints - Banfield tries to gauge you financially whenever possible, including trying to sell you liver support supplements because your dog's liver enzymes are too high and they can't do dental work until they come down. This one ploy lasted for four years! Every time they did blood work the liver enzymes on both our dogs were too high. They also tried to give me antibiotics for one dog's ear infection, which never worked. Prices for meds online are greatly reduced compared to Banfield, or probably any other vet. I recommend all you fur-parents look online before getting meds. To end -- Banfield tries to bleed you dry. Don't take your precious animals there.

We purchased the wellness plan for our Yellow Lab Puppy, Beau. Included with the plan was his flea/tick & mosquito repellant ~ FirstShield Trio. My dog vomited and was lethargic after we applied it. When I looked it up online I discovered that it's been making dogs sick AND many are dying. There's a class action lawsuit in the courts now and Banfield has an exclusive contract with the manufacturer which is why they continue to use it. We took the 2 doses we had to Banfield, explained that it was making Beau sick and asked if they had something else we could use. We were told no ~ that was all the plan offered. They could refund the money for the 2 we returned and take it off of our wellness plan so we didn't get it in the future but there were no substitutes.
We needed to purchase something else offered at Petsmart or elsewhere. How can this company continue to use this product??? No one alerted us to the awful things this stuff is doing to lots of dogs - never gave us a choice. WHAT IF MY DOG HAD DIED? When I asked the employee if she was aware of all the awful things this medicine does to dogs she indicated that she was aware of all of it. To be fair ~ she doesn't make the rules and I shouldn't shoot the messenger but damn ~ we're talking about a member of my family and they (Banfield) obviously care more about money than the animals they get paid (handsomely) to take care of. We are going to start looking for a different vet. I read elsewhere that cancelling our wellness plan is a nightmare and could take months to get them to stop removing the payment from your account. Wish us luck!

I will first say that this review is not a reflection of Dr.'s ** or ** at the South Lincoln Park Banfield, located at 1415 N Kingsbury in Chicago. They should open their own practice. I would follow with my four dogs. That said, I would never go back to this, or any other Banfield location. I took one of my dogs in for a simple check up, and it was determined that he needed to be seen again in two weeks. I made the appointment for exactly 2 weeks from the day I was there, which happened to be a Saturday. The day before my appointment I got a call from the front desk, who incidentally had confirmed with me several times during the week, to tell me that my appointment needed to be cancelled. I asked why, and they told me that the doctor was in surgery at that time every Saturday.
Clearly I was perplexed since, as I stated, they had confirmed multiple times during the week. Further, it seemed strange that there was not an automatic block in the schedule since it is a weekly occurrence. More troubling, however, was that the front desk would not realize that the doctor was in surgery every Saturday during that time when scheduling my appointment. I guess they are the type of folks that simply do not care. They punch in, punch out, and collect their check.
I was reasonably upset, and the front desk person, ** (sp) tried to help, however, she was not able to schedule an appointment. The practice manager, **, then intervened and was able to squeeze me in that Saturday morning. While this was a nice gesture she acted as if she was doing me this enormous favor by getting me in on the day with which I had an appointment. I, again, was not impressed and told her if it was not for incompetence on their part she would not have to do me this giant, breathtaking favor.
Fast forward one month. I bought a new puppy and had her in for her first and second round of shots. The second round was on Sunday July 9, 2016. The doctor walked me to the front and we scheduled an appointment for her final shot, the rabies shot, for Wednesday July 13,2016. This was particularly important as we were leaving for Europe on the July 14, 2016, and my mother would be watching the dogs, and, without the rabies shot, the dog could not be taken to the dog park with the others.
Come Wednesday I get in the car and call because I am running a little ahead of schedule and wanted to see if they could see me early, and if not, I would simply do some shopping at Petsmart. Much to my dismay I was told by ** (sp) that my appointment was not for the 13th, it was instead for the 20th. I went on to explain the situation and asked why I would ever schedule an appointment for when I was out of the country, to which she replied that I should ask myself that question. I become more frustrated and was trying to see if I could get in later that day, and was told I could not. I explained that if she reached out to Dr. ** she would confirm that I was indeed scheduled for that time. She refused.
The following day, on the way to the airport, I was able to contact **. I told her about the conversation I had with her employee. She actually called me a liar and told me she knew that particular employee would never talk to anyone that way. I immediately challenged her to pull the recording from the conversation we had. They, conveniently, do not record their conversations! I went on to talk to ** about the incompetence of the front desk. She became audibly angry and asked if I was calling her incompetent. I answered in the affirmative, and told her it was clear why the front desk was so terrible; they watch her interactions with clients and simply mimic her sad, unprofessional behavior.
Shortly after I terminated the call that was going nowhere with the incompetent, unprofessional manager, **, I received a call from **, their regional medical director. She had spoke to ** and had already made a predetermination as to what had transpired. Rather than listen to me, and accept the problems with her front desk staff, and manager, she wanted to talk about my tone, and even cadence. I was clear: at no time did I yell; at no time did I lose my temper; at no time did I use foul language with either of the employees. She then wanted to hear the tone with which I spoke to them. An absurd suggestion. I was appalled by her accusations.
** then suggested that I go to another hospital, or, to put it more clearly, rather than discipline, or even fire, an incompetent employee, she would rather fire a client. I was clear that I went to that locations for the two doctors, period. The absurdity of her management style is beyond comprehension. There is a reason Banfield has 177 reviews and only 1 star. It is a top down problem!

I have one thing to say... UGH! I bought the basic wellness plan and at first it was fine. I would stay with my cat during his appointments and he would get his shots and blood drawn no problem. There was always up-charges and up-services that they would want me to purchase. This happened with the assistants and the vets themselves. Annoying but I would just say no.
The problems started when they wanted me to drop my cat off. Suddenly, they were not able to get anything done and wanted to up-charge me $120.00 to sedate my cat. I would not pay for this and of course, they were not able to give my cat his shots or do his blood work. My cat received no services that he was provided by his wellness plan. I think this is a ploy so they get more money from you and if not, they do not have to provide the service. I call this a scam and a rip off.
Then, I tried to call to cancel the wellness plan. At this point, I have called over ten times and sent at least three emails in an attempt to get someone to cancel my plan. I am once again, put on hold by the Wellness Plan as I type this review. This is horrible customer service and I would not recommend this hospital or their vets. Do not buy the wellness plans. They are not worth it and more importantly you are being taken advantage of. Your pets are not safe with Banfield. I am hoping that I am able to cancel in the near future if I am ever able to get in touch with a real person.

I thought that I should let know how negligent is this hospital. I have two small babies Chihuahuas. One of them got sick one morning (he vomits around four times). I called around 3 of the Banfield Hospitals near to Oviedo in order to get an appointment which I couldn't, they only option they gave me was to drop him off so they can take a closer look to my 4 months old Chihuahua in between appointments. The vet assistance was convincing which make us feel comfortable leaving our puppy in the hospital, but right away she said that the Vet might ask for x-rays that costs $199.99. We said that it was fine but we wanted to sign up for the Banfield pet plan for him. We called several times to check on our puppy's condition, they say he was doing just fine.
About six hours later, the vet called me on my cellphone saying that it seemed like my dog had eaten something that she could feel it in her belly but she couldn't properly see in the x rays what was it so she had to send it to a specialist for interpretation. Meanwhile she would give me some medication and send him home until the next day - that would costs us an additional $500. Oh wait! It wasn't all, she said that my puppy might go into surgery and if he did not make it we would still have to pay for the pet plan. She told over the phone that he could die, I immediately freaked out. We went straight to the Banfield on Tuskawilla Rd, Oviedo, after paying like $260 we went to see another vet who helped our baby in only one hour. We are just grateful that we did not signed up for their plan and we took our baby to a reliable veterinary that actually care for pets.

1st of all the PetCo vet is now only seeing pets if you drop them off because their doctor is too busy to do an exam with you present. 2nd The pet insurance I have had for years on my animal. When I go to cancel the insurance for some reason there is a 20 minute wait for a computer to come on the line to ask you if they can call you back. Most of the time they do not return these calls. I've going on 4 months of me trying on and off to cancel this policy. I am so sick and tired of listening to their advertisements over their phone. It's enough to make someone crazy! When you select a different number instead of cancellation they are unable to help you and stick you right back to listening to their advertisements again for another 15-20 minutes, and then the computer comes back to ask if they can contact you later. I am so sick of the bull crap! That I will NEVER sign for another pet insurance again!

I called to make an appointment when my fur baby was sick. I was told he needed to be seen immediately. They (OP Banfield) had no openings, told me to call Southside (Jax). They told me the same thing he needed to be seen immediately - they had no openings. Advised to call St. Augustine Banfield - No Answer. Tried 3 more times still no answer. Called customer service and explained my situation - put on hold and the lady I talked with and her manager tried calling St. Augustine Banfield and I was told they found the same thing - No Answer. This was the only time I needed to get in right away and couldn't!
Then after this incident went in for his just regular checkup and was asked if I needed ** - I stated I ordered online because it was cheaper (I did inquire about the price). I guess my account was flagged because I order online and Banfield denied. I called to inquire and got into the loop with the young lady that answered the phone. She state that she wasn't sure where the prior authorization was proving that my dog was on the medication. Banfield was the one that approved - Hello we have a problem. I am now paying for two dog plans for the same dog because Banfield couldn't / wouldn't get him in. I am done!!! My son has use them for years - 3 animals they are switching also. Everyone look at the local vets - a lot of them are offering the same plan and actually care and will get you in. My new vet is awesome and he and his staff are from Banfield.

My puppy needed a third round of shots. I called to verify pricing because I know some vets will charge an office visit for the third round of shots and some will just let you get the shots without the office visit charge. They said there was no office visit charge. Afterwards they charge me $40. They promised to rectify the situation for months and in the end they basically said "We cannot refund you. We cannot give you credit. We cannot do anything even though they promised to make it right." I will never go into PetSmart ever again because of Banfield and certainly will not ever go to Banfield ever again and I suggest you don't either. They have a laundry list of complaints against them. I wish I would have read before trying them.

So, first let's get past whether or not you should believe my review. My name is Kireston **. Look me up on Facebook and we can talk about the b.s. that Banfield is pushing. I paid for the most costly Banfield Plan. I live in IL and I was going to Banfield Countryside. Every time I went to this location, they refused to treat my pets for "ethical" reasons. It was unsafe. My dogs needed more testing. "Buy this medication and then we'll reschedule another appointment to do a re-check but since you have already used the free testing that your plan provides, you're going to have to pay out of pocket."
They refused to clean my big dogs teeth even though it was on the plan due to high elevations of some test but the high elevation had been a constant for over 7 years but NOW it was an issue. Pay for more medication. They refused to clean my small dogs teeth as well. On July 10, 2016 I took my dog is his annual wellness check-up. They told me that he had an ear infection. Less than 72 hours later, my dog had TOTAL hearing loss in both ears. My dog is now completely deaf due to the medication that they gave me. I'm sick to my stomach for my dog. On the bright side, they cleaned my dogs ears again for free.

I currently have 3 pets on the Banfield Wellness Plan. I had an additional pet, a stray that I took in. I added him to our plan, an additional $39.95/mo, because I believed that he was going to be a part of our family. We could not keep him, and after 9 months of paying $39.95, I called to cancel the plan. I was informed that their policy had changed and I needed to pay an additional $104 to cancel the plan. So, if your pet dies, you are screwed. You will owe FULL PRICE for any services you have used during your membership. There have to be better options out there. Even if there aren't, I'd rather pay full price for vet services than give this company any more money. I will be cancelling the Wellness Plans for my three other pets ASAP.

This plan requires you to call and cancel, or it automatically renews with no follow-up call at all. I had paid 4 months with no calls to even schedule a visit before I caught on, and when I attempted to cancel, I was given incorrect contact information twice. I had to call the office 3 times to obtain the contact information for corporate to cancel my policy. I requested to speak with a supervisor who did not return my call until the next day, and then didn't even acknowledge my issue. I was told no refund could be issued since there was no time stamp on a prior call even though I put multiple calls into wrong numbers due to their employees and never even used the policy. Seek out another vet. Banfield Hospital will basically rob you blind, or make it next to impossible to cancel without spending hours on the phone.

Told us the cat we adopted was female; was a male. We paid for full diagnostics and checking. They said she was good, then proceeded to try to sell us a "Wellness Plan," which because of the full testing sounded like a good deal, so we sign HIM up. Do all the yearly checkups, dental cleanings, whatever. Year later we live in Ohio, go to renew it for living in Ohio, find out he's a him, and that he is F.I.V. positive.
After having paid for testing for F.I.V. at the Morrell Rd., Knoxville, TN location, they didn't even bother to check the results, just try to sign us up for a Wellness Plan, which they proceed to bill us for, and make us go in for checkups, and continue to not see the F.I.V., which they were supposed to be checking for. Sure glad I paid a full year subscription, fees, and other medications for absolutely nothing. Our cat could have been on some form of medication to help manage pain, as well as help prevent our other 2 cats from contracting F.I.V., yet Morrell Road couldn't bother to check their test results after our check cleared. Absolutely ridiculous.
I would like to say our West Chester, Ohio Banfield did find it immediately (it being F.I.V., and I guess also HIS genitalia), and have been incredibly helpful and understanding. But it never should have come this far, never should have gone past our initial checkup and testing before even TRYING to sell us more "services."

Our dog, Ramey, took a turn for the worst last Monday and everyone at Banfield was super kind and helpful. However, we had our dog on the Banfield Pet Wellness Plan for several years and when I called today to cancel the policy due to our dog passing away I was on hold for almost an hour just to talk to a rep, then told since my husband had signed the policy that I couldn't cancel it and that they would only cancel it if he called. I also talked to a manager and tried to work with him on this issue since my husband works about 60 hours a week and didn't have time to wait on hold like I had to today. He initially told my he couldn't cancel due to privacy laws. I informed him I was very aware of the privacy laws since I used to work in an industry that dealt directly with them.
He then changed his story and said it was just their policy and not a privacy issue and still refused to help. As if we hadn't been through enough with Ramey passing away. Now we have to deal with this. We will never use this company again for pet insurance and after reading numerous online reviews we are not the only ones that this company has done this to.

I have been bringing my pets to the S Aurora, Colorado location for 4 years and have been ok, not completely over the moon about the place. This past weekend, my friend, who has also been using their services for several years, went in with an emergency, her 1 week old puppy (her dog had puppies the week before) had stopped breathing & was wheezing. Because she didn't have an appointment they would not see her. The girl at the counter, Whitney, was extremely rude and uncaring, not offering to schedule anything or even have someone take a quick look/listen to rule out pneumonia.
My friend ended up having to wait 2 days to have the pup seen somewhere else and turns out it was pneumonia and she died today. One would think that when the word "Hospital" is used in the name of the company, that emergencies would be accepted. I have called and will not be renewing my wellness plans I have for my 4 pets. I refuse to take my animals to an uncaring vet.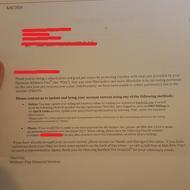 I would just like to say that my husband, as I type this, is currently waiting on hold to pay off our last payment on our sheisty, horrific wellness plan. He has been on hold for over an hour now. I joined because I hoped to save a little bit of money when it came time to spay my two kittens. When their procedure was finished I paid over $200 out of pocket for "blood work" while the wellness plan picked up the rest of the tab. Imagine my chagrin when my best friend paid $25 per cat at the humane society for spaying and neutering their three kittens.
At the end of my contract I called customer service to cancel both cats' wellness plan. Unfortunately, and might I add conveniently, only one cat's plan was cancelled. 11 months later, when I finally called again to cancel the second plan, I was told that since it is a yearly contract I would have to pay my final month before they could cancel my account. Let me repeat. I paid 11 MONTHS more than I wanted to pay. So, in my desire to be done with them I paid the account balance over the phone.
Two months later I received a bill stating I had a balance remaining and needed to pay $20.95. When my husband called to remind them that I had paid previously, they not only told him we owe $41.90 but that we had to call a different number to cancel the account. I'm done. I hope your awful company goes bankrupt. You are taking advantage of people and using awful business practices to cheat people out of their hard-earned money. I have nothing against the wonderful veterinarians that have taken care of my kitties, I sincerely hope they are able to find better jobs at more reputable hospitals once this horrible company goes out of business. P.S. If anyone reading this wants to close their account try this number first 1-888-649-2716. It will save you time.

The main focus of Banfield is to have you sign a "Wellness Plan" before they even do an initial exam of your animal. Then every time you bring the pet in, there is always an additional exam or treatment that need which is never covered under the plan. When you get a printout after each visit of what the charges for services would have been had you not had your plan, the charges are outrageous - always double and sometimes triple of what any private vet clinic would have charged. They also refuse to give you a prescription for medication to buy online so you have to buy from Banfield at double the cost.
When I asked my new vet what her opinion of Banfield is, she said she had gotten a job with them when she was a new vet school graduate. She came for orientation and at the end of the day told them she was not taking the job due to the pressure to first of all sell the Wellness Plans then reviewing their charges realized they were gouging people for outrageous charges. She wanted no part of this scam and left and is happily in private practice now. I purposely buy nothing from Petsmart because although they claim to be separate, Banfield is a Petsmart entity. This whole operation should be shut down. Going to a private vet has saved me a tremendous amount of money after my year of being a victim of Banfield.

The first week of March, 2016 I took my Baby to see Dr. ** for a check-up to do blood work to see why he was drinking excessive amounts of water, to get his ears checked. They took him in the back where I couldn't see what they were doing to him. He received a fecal (it was negative) but they still gave him de-worming medicine (which made him very sick).
They took X-rays and said his liver was enlarged (two vets later and a vet specialist said his liver was fine and never affected) and they gave me liver medicine for him (which made him sick and have tic seizures). And they took his blood and said his liver enzymes were elevated (he didn't have a liver problem) and that his kidney values were high normal (but Dr. ** didn't suggest K/D food or anything to help his kidneys). 2.5 months later he died of kidney failure. I am ready for a Class Action Lawsuit - my Baby didn't deserve to receive shots and medicines that made his kidney disease worse. He will be so missed and is still so very much loved!

I was running and checking my credit reports and found that Banfield Pet Hospital is trying to collect $259.00 from me for services NEVER provided. Called the company, they referred me to their collection department. They basically instructed me to dispute it, No other recourse was provided. Then I decided to go online and to my surprise these guys are far from a good organization, and they do provide services for pets, there is a lot of VERY unhappy people out there. Me included. What bothers me, No bills No calls just a claim for me to pay. Something is very wrong with this picture. Customer service is and has been the norm for others, this doesn't exist with Banfield. Does anybody have an answer out there, and yes I am currently disputing this with EQUIFAX.