Consumer Complaints and Reviews

Be aware. This is not "Banfield Pet Hospital". It is Banfield pet clinic. They are in no way a hospital which is very misleading. Make sure you know when looking at your plan if there is not a number next to the service you get only 1. If you come in too late for them they will send you to an emergency clinic. Sometimes they won't even answer the phone. My "wellness plan" just cost me $2400.00 at the emergency clinic. Not even a medication discount. I am not renewing any of my animals' plans. I will take them to a qualified veterinarian and get pet insurance that actually works. At my clinic there is only 1 vet that is compassionate and qualified to help an animal in my opinion. Too bad she is there. I would never recommend them to anyone and have been there for 7 years. Quit once before and was suckered into going back. I gave them 1 star because there is nothing lower. I can pay for shots and a check-up for the same amount it costs for their plan.

This plan is really a complete joke. As a pets get older this provides absolutely no value. I had to put my beloved pet to sleep in early December - not only did the wellness service continue to charge me but when I called to cancel they said I had a balance. I paid about 8k out of pocket for end of life care for my pet none of which was covered in the wellness plan. When I called to talk to them after being on hold for 30 min - they wanted me to wait more time too to talk with customer service to see if I could get a discount on the remaining balance. Although the vets at Woodbridge were wonderful to my pet as he got progressively more ill they were unable to care for him and I sought specialized vet care in NYC. Please avoid the optimum wellness plan unless your pet is young and healthy - and their customer service stinks and is unreachable on the weekends.

This is the worst place you could take your animals. The veterinarians do not care about your pets, just about how much money they can get from you. We took our puppy there when we first got her because of the free office visit and we regretted it the first time. They tried to charge us for probiotics "to get her used to taking medicine" as well as several other unnecessary medications. Against our better judgment we once again took our puppy back today because she started breathing heavily and her gums were pale and we just needed something to hold her over until we could take her to Academy Animal Hospital in the morning, and Banfield was the only veterinary clinic open today (Sunday).
Upon arrival they took her straight back without informing me of anything or even asking if they could take her. The veterinarian came out and told us that she needed X-rays ($500) and that she needed mild sedation ($45) because she didn't want the oxygen mask on (what puppy wants an oxygen mask on their face). We therefore told her we just needed a bronchodilator to help her through the night until we could take her to Academy in the morning, to which she stated that they had no bronchodilators at all! We told her all of the medications that Academy had given our puppy and the veterinarian stated that she would not give our puppy anything without an X-ray.
When my husband asked her how her lungs sounded she said they sounded fine but she is breathing hard. When she came back out and talked to me she said it seemed like she had a collapsed lung, and that's only one of the many contradictions between what she told me and what she told my husband. She said all they could do is give her oxygen until 6 o'clock and then we would have to take her to the emergency clinic and she may die if her oxygen levels fall to low but they won't do anything without X-rays. Long story short they would rather have a puppy die before they treat her with medications we already know help all because we won't pay $500 for an X-ray.

It is almost impossible to cancel your membership. It automatically renews every year for a whole year. When you try to cancel so you don't forget they tell you it has to be within 30 days of your original joining date. I warn everyone that it's a trap. Additionally my daughter's dog almost died there and they couldn't draw blood from my cat stating he was vicious. Everyone that knows my cat he's the most gentle, loves everybody, super mellow cat. I don't know what they were doing. I am now stuck with another year and refused to take my cat to be tortured there.

My husband and I began using Banfield 9 years ago. We had three precious pups signed up for the Wellness Plans. Our first location was in Annapolis, MD, we received good service. The staff were caring and response to our pets needs. We really had no concerns and the cost was about the same as using another vet. Our second location was Brandon, Fl, this was a 45 minute drive for us. We made the trip because again we received good service and they were responsive to our pups' needs. Our current location is Summerville, SC - I must say it has been a disappointing experience. Getting appointments for urgent care has been a complete failure - we have been told on multiple occasions we need an appointment and there are no appointments available (for days and weeks). We have been forced to use ER services.
ER services for a bee sting, a chronic cervical spine condition (he needed eval and medication due to a flare up), etc. At one point I complained, requested a call from corporate. I am still waiting. On Christmas Eve, we had to euthanize our boxer. The ER services we used in Charleston, SC were FANTASTIC! As we were leaving, they informed us they would notify Banfield of his death. Our expectation was we would receive a condolence call. Our expectations are too high. We are still waiting on that call. Today, my husband called to cancel our boxer's Wellness Plan. Banfield refused to cancel the agreement stating it was a 12 month agreement. My husband was informed our boxer's contract was due February. For this one pup the total is only about 50.00 for Jan and Feb (they are prorating Feb). Now 50.00 is not going to break the bank. However, it clearly demonstrates the greed of Banfield Animal Hospital.
I must say over the course of 9 years, we have witnessed a decline in services. Customer Service is terrible, Care and Compassion at times is non-existent. I want to say there are many caring and compassionate staff; staff who are loving and wonderful to our dogs. Unfortunately, the corporation is motivated by greed. Resulting in a decline in customer service, care and compassion. I will no longer be using Banfield and am transferring my pups to another vet.
How do I know I can trust these reviews about Banfield Pet Hospital?
667,311 reviews on ConsumerAffairs are verified.
We require contact information to ensure our reviewers are real.
We use intelligent software that helps us maintain the integrity of reviews.
Our moderators read all reviews to verify quality and helpfulness.
For more information about reviews on ConsumerAffairs.com please visit our FAQ.

I have no beef with Banfield and their services. The problem I am having seems to be the same problem I see in many of the reviews regarding Banfield. The auto-renewal and automatic payment plan. We recently purchased a new home and moved away from the area where we were receiving the services from Banfield. We now live a long way away from any Banfield hospital. We haven't used any of their services in months and no longer will be using them for our pet care. Of course they take advantage of the auto-renewal and re-up us for another year. No call, no email, no contact to re authorize debits to our account.
So, like so many other customers of Banfield, we have come upon an uncaring customer service person who is "Sorry, but there is nothing we can do." and states that we are responsible for the balance of payments. Seems like a good plan for them as they continue to receive payments from untold numbers of customers and do not have to provide any services. As many complaints as they seem to have had with the recurring theme of no cancellation and forcing payment seems almost illegal to me. Just add my review to the many others and hopefully we can deter anyone considering using these crooks to look elsewhere.

My gorgeous sheltie has suffered unnecessarily due to the incompetence of these people. In short multiple visits through multiple vets (they don't have an in-house vet at the location by me) all with different responses. My dog was treated for something she never had, suffered in pain when she didn't have to, took x-rays of the wrong freaking body part and sent us home because it was time by the time they finally got around to her for them to close (she Sat in a kennel all day). I took her to the AMAZING PEOPLE at Arizona Humane Society thinking that these folks could probably figure it out. They did in under 30 mins! The "wellness plan" they sold us... doesn't cover anything they advertise! They markup their services so it conflates the coverage.
Just stay the hell away from these "hospitals" if you care about your animal. I am going to the AZ and Federal AG for the marketing scam regarding the wellness plan and licensing for the problems with their "vets" who there is no way these people are vets! I think they are assistants or students judging by their incompetence. My dog's condition is much worse because of their delay in her care and negligent "diagnosis"!!! They treated her for valley fever when she in fact has torn ligaments in her front leg!!!

I would not recommend this company or their vets to anyone. The vets at Banfield consistently misdiagnose problems and prescribe unnecessary treatments and meds. If you think your pet may have a real health concern, you would be better off going to a qualified independent veterinary clinic. If your only concern is general health/vaccines, state or county run facilities are cheaper. Please don't be foolish enough to sign up for their Wellness Plan because as others have mentioned, if you get a "Wellness Plan" it will automatically renew without notification and they will tell you that it can't be canceled. So you're stuck paying for a service that you no longer want or need for at least another year. Total Ripoff!

My cat was at the PetSmart groomer and was to be walked over to Banfield that is also in the PetSmart store. I had signed all the forms with the vet and they knew my cat would be dropped off. He was dropped off at the vet at 8:30 am and I called to check on him at noon. The vet said they didn't have my cat! I asked the receptionist to walk the 20 feet to the groomer and see if he was still there. The receptionist told me he couldn't leave his desk and offered NO help. I called the groomer and they confirmed that my cat was walked over in his carrier at 8:30. Back to the vet they searched the cages again. Someone had placed my cat in his carrier in a corner. He was left with no litter box or water!
The doctor got on the phone and said that they don't even check the dropped off pets until after noon. She was very dismissive and obviously wasn't concerned that I was upset that my pet was neglected for over 3 hours with no water or way to relieve himself. I will never take another pet there again. I wonder how long he would have gone unnoticed. I am so glad I called at noon.

I am sorrowfully shocked at some of these reviews I have read, and my experience is nothing compared to some of you pet parents. I had Banfield when I first found my Daisy Mae under a car (my cat). Took her to Banfield. This was 6 yrs ago. They examined her right there, and I thought, ok this is nice. Then I got Rocco and then Gabby - took them all to Banfield. Then with Rocco they kept him all day for a teeth cleaning, they never got to, I came and got him at 1400. Said, "You're not going to keep him all day and then give him a quick clean up job, and send him home all doped up." Then I dropped off the girls for their cleaning, Gabby had blood all over her neck, and Daisy was so traumatized that when I reached out to pet her, she bit into the palm of my hand, that I had to go to urgent care and lost a week of work, and 2 weeks ago they tried charging me another $150 for a new anesthesia that was suppose to be great for cats.
As I said my problems and issues were small compared to most of these heartbreaking stories. The reason I am here is to say this. I found I had got complacent with the convenience of Banfield being close by and I truly liked the Vet and the front office staff. But, I do not let anyone use my Love for my babies as a tool against me. So I contacted Banfield to cancel my plan, when they hem and hawed I threatened them with a class action lawsuit, which I brought to their attention the thousands of complaints I have seen and read. Furthermore, all of you need to contact your Attorneys Generals office in your State as well as one in Oregon since this is where Banfield is located. Dish played with me once, I did this and got a letter of apology and they (forgave) the balance due. And go to your coworkers and friends and research and find a real Vet's office.
Banfield at one time might have been good. But it is a conveyor belt for our fur babies, without proper care, and has anybody noticed that the glass going into the back room is covered and you cannot look where they take your babies??? I successfully broke my contract with them, and I will still be filing a complaint with the Attorney General's office because I don't like their techniques or policies. So all my fellow pet parents out there, push back and push back hard. I found a real vet's office where they have a waiting room for the cats and dogs separate, and I save $327 a year, as I was paying $75 a month for everyone for 3 dental cleanings it came to $543, and the Vet is in the room with me, there is no rushing.
My prayers for all of you that have been unnecessary traumatized, but our fur kids can't talk to us like our 2 legged kids can, so you have to interpret them, my Daisy Mae that bit in to me so hard, I think this is Gandhi come back in cat form, in other words she wouldn't harm a fly. She is the sweetest most gentle being along with Rocco I have ever seen, so whatever happened to her that day traumatized her so bad, she attacked me. And I will never forgive them for that or myself for going back. I hope this helps someone. Prayers to everyone.

I have been trying since August to Cancel our Banfield Pet Insurance when I discovered that there was not Banfield hospital near us. We moved to an area that was over 200 miles from the nearest Banfield Pet Hospital in April. We were not given an alternative and I could not see traveling that far to visit a vet when there were vets in our area just not Banfield.
When I called them to cancel, they would not do so as the policy was in my husband's name rather than mine although it was my credit card that they had on file, and my email address they were sending all correspondence regarding my dog's care and billings. Banfield had no problem authorizing me to bring the dog into them for care and no problem billing my credit card and no problem sending me emails, but they would not allow me to cancel the policy. We tried for months to get it cancelled as they continued to rack up the charges. Finally they agreed to do so in December only if I paid an arbitrary amount they said we now owed them. We paid, but are waiting for them to remove the credit mark that they say is for slow pay even though it was in dispute during that time.

The only reason I'm even rating this one is because I have to. We took my pug in on 12/17 to have her yearly check up blood work and all. I get a call everything is fine. On 12/19 we had to put her to sleep at another vet because she had an enlarged heart fluid around her lungs and a collapsed trachea. That is not something that happened in 2 days so how did they miss all this??? Nobody there paid enough attention to notice the cough she had or she couldn't breathe? I will never step foot in that place again and will be placing this same rating anywhere I can.

I too am highly dissatisfied with the quality of service I received through Banfield. My dog had been throwing up all food and water for three days and I tried to make an appointment with the Banfield where I have a Wellness plan. They told me "We are too busy to see him." I explained to them in depth that my dog had only kept down an ice cube or two a day and that he very much needed to see a vet. I asked if there was anything they could do (knowing full well that some of those appointments were for updating shots and general health check-ups) and they still said they couldn't see him for at least another two days.
Because they were unwilling to move around a few check-ups I ended up with an $1800 vet bill from the emergency animal clinic after they ran a bunch of tests and gave him IV fluids. I do not recommend this vet to anyone if they think they might ever have a real health concern for their dog. If your only goal is general health/vaccines I suppose they and the plans are great, but besides that they are terrible. Also, as others have mentioned, if you get a Wellness Plan you can only cancel it after a year. So I will have paid 8 months on a service I no longer use at all.

DO NOT SIGN UP FOR BANFIELD PET INSURANCE. We have had our 3 cats and 2 dogs on the Banfield insurance policy for a few years. Every time we use a "covered" service to receive routine care for them, we end up having to purchase additional medicines, vitamins, or other items to address the "problems" they found. We pretty much accepted this as part of their money-making plan but it was peace of mind to know our pets were getting regular care.
However, in the last month, we have taken each of our dogs in on separate occasions for their yearly dental cleaning (dropped off and left for the day as per their policy) and each one developed a nasty cough the day following their procedure. With the first dog, we originally thought it was kennel cough. So we took him in again and the doc was unsure whether it was kennel cough or if it was the result of the intubation. "Possibly the tube went in crooked and had scraped his esophagus," she said as if it was a common thing. So we went home with medicine to treat the possible kennel cough PLUS an antibiotic for the possible botched intubation. This had not happened after his prior dental cleanings, so we chalked it up to a one time thing.
Yesterday, we dropped off our second dog for the same procedure. Lo and behold, he is coughing up a storm today. I am betting the farm that we'll be told the same thing and sent home with two more medicines that we shouldn't have needed. If, in fact, Banfield is training their folks to do intubations differently in hopes of upselling more meds to their customers then there is a special place in hell for these people. Regardless of whether it is a not so carefully designed business plan or just incompetence, we are no longer going to offer up our pets as pawns in their game. I know that we will not be let out of our contracts early but we are certainly submitting our intent to cancel immediately. I hope our story will help someone avoid subjecting their furry family member to this.

I called Banfield and told them to stop using my credit card for auto bill and that it was done without my permission. No service had been used. I cancelled my credit card and they are still charging my new credit card. Apparently Master Card allows auto bill to forward to a new credit card without your permission. I cannot get this company to stop billing my credit card.

I contacted customer service with questions about a charge only to find out I signed up on a plan that auto renewed. I many times told the man who answered that I was promised this would end after one year and he never once acknowledged or simply empathized with me. Instead said there was nothing he can do. Finally after having enough of him I called again and got a very kind lady named Leanne. I have to say even when I was extremely unkind to her she showed me kindness and explained what this was about. It changed how I thought of this company. Maybe if there were more employees like her reviews might be more positive.

Took my dog Elvis in for a well visit on 12/31/2015. He was dead by 2/10/2016. I had originally taken Elvis in due to him not eating and loosing weight. At the time the doc stated he was 100% healthy just needed a dental cleaning and his nails cut. They sold me the wellness plan for covering his dental and we went home happy there wasn't anything else wrong. Long story short, Elvis had a huge tumor on his spleen that they missed and his abdomen was riddled with cancer. It was everywhere.
We got the, "Oops sorry, we missed this gigantic tumor and cancer" speech and we're advised to put him down on 2/1/2016, but it wasn't covered by the wellness plan because, well it was death and not about making the pet better (another sentiment reiterated today with their customer service department). Also, I would have to continue paying the wellness plan every month for this year because I had signed a contract. Yes, I signed a contract during that first visit after I was told he was just old and in great health, what BS.
I went to my original vet for a second opinion. He was shocked that ANY vet or tech had missed the symptoms. The tumor was huge. We decided to do surgery on 2/10/16 to remove the tumor, but when my vet opened him up, the cancer was in every organ. We put Elvis down then we did not wake him up. Elvis had lived weeks in extreme pain, slowly bleeding in to his abdomen because of the ineptitude of the vet at Banfield. His end was more traumatic and painful than it ever needed to be. Either they missed the cancer or they lied to sell a wellness plan. Either way they have now turned me over to collections and are shuffling my complaint around. No I will not pay the $275, until I am reimbursed the $1500 I paid to the other vet after a bad diagnosis. Or we could just agree to walk away from each other free and clear. I don't want to argue. I just want to heal from loosing a family member.

I have tried to cancel my wellness plan at least five times with no such luck. When I call to stop the wellness plan from renewing (option 1), it says my phone number is invalid (even though it's never changed). Therefore, I have to press 3 and after a 35 minute wait, the lady gives me the same number I just called and I was told to press the number 1 which again won't work. Halfway through explaining this to the lady, she proceeds to hang up on me. When I try to log in on the website to update my phone number online, it's block me saying I have attempted to log in too many times. I only tried to log in once! It has done this to me for weeks. When I try to call the website help number, they are closed on a Monday. This is absolutely ridiculous. There is nothing I can do because every help option doesn't work.

I began using Banfield about six years ago in Charlotte. They were great. When I brought my dog in, both of us were in an examination room with either the vet, the vet tech, or both. We moved to Chicago. When it was time for my dog Macadoo's semiannual checkup, I was told to bring him in at 9:30. I had to drop him off since that's their new deal. He still was not ready at noon, or 2:30. Finally, around 5:30 he still was not ready when some girl called to tell me he needed this and that, it cost this much and that much--after 65 yrs. of owning and raising dogs, I knew he didn't. It was like, cha-ching, cha-ching, cha-ching. When I picked him up about 6:30, the kennel guy told me he had to put Macadoo in the shower twice because he had diarrhea. Terrible. I called to cancel my Wellness plan and was told they would keep charging me until it expired in May. I told them to go ahead. In the meantime, I would let every social media available how awful they are.

When I tried to cancel because I had to put my Great Dane down, they wanted me to pay for services previously rendered. The first time I took the dog in for an exam it was over $500, they wanted to charge me 500 minus what I paid into the plan so far that year. They wanted me to pay $350. She was also due for another visit. So I would have had to pay more? I will not use their service anymore.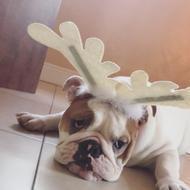 PLEASE READ THIS: I never come to social media to ask for help, but this is an exemption. I need you guys to share this post as must as you can because what Banfield Pet Hospital did to my dog and my family is unbelievable and incredibly disrespectful. Short story, I took my dog Chanel to Banfield after she started acting weird; she had a lot sneezing and coughing, vomiting white mucus and she was acting oddly. So, I called my primary care vet, and he asked me to put Chanel on the speaker. Dr. ** was able to identify a respiratory issue in Chanel thru the "SPEAKER" of my phone and instructed me to go to the closest emergency pet hospital which happens to be Banfield.
When I got there, Dr. ** was the one who saw Chanel and determined that it was a GI infection even though I explicitly told him that my dog was not breathing ok and that she was sneezing and coughing. Dr. ** said to me and I quote: "Chanel seemed to have an infection, but he couldn't tell me where it was so he was going to give us general antibiotics and some medicine for the gas and the GI issue." So, I was sent home with treatment for a possible GI infection. 12 hours later, I was in the emergency room again with Chanel because she could barely breathe. I went to Banfield two days after she was admitted to the hospital to let them know what they cause and how much has cost us their mistake. Banfield told me they were going to get someone to call me.
A day after I get a phone call from Dr. Seth **, Chief of Staff at Banfield Pet Hospital and according to him they "DID" drop the ball when they sent Chanel home with a prognosis of GI infection and he was going to talk to someone to find a way to help me out with the bills. The funny part is that I told this gentleman that I didn't want any money and the only thing I was looking for was for them to fix their issue and pay the expenses they cost me which as of now $6,600 approx. This guy calls me today and tells me that they can refund me with the $400 that I paid them went I took Chanel to Banfield on 12/6/2016.
So, not only you guys almost killed my dog, which by the way, to me, she is not a dog, she is my daughter; she is family, but you try to buy your way out of this with $400 when the first thing that I said to you was that I didn't want to file a lawsuit against Banfield and that all I wanted it to do was for you guys to fix your wrongdoing? This has been one of the worst experiences that I have ever had in my entire life. Now, I'm forced to take a different approach because you guys made me to. Please share this, so nobody else goes thru the same situation that I went thru..... By the way, Chanel has been hospitalized since 12/7/2016 in intensive care. PLEASE SHARE!!!!! Banfield Pet Hospital Banfield Pet Hospital.

I recently adopted a dog from another family. The family had purchased a wellness policy through Banfield Hospital. The dog had received most of his shots and care for the year. I asked to pay for the remaining balance on the plan since I now own the dog. This was not allowed. I asked if I could take over the contract for the dog. This is also not allowed. (You are getting your money, so why not?)
Advice for Banfield: If a person is willing to pay the plan off in advance, why would you not allow this? With similar reviews, if an animal passes away, why can't owners pay the services off that have already been rendered and then cancel. This could save them some money and be fair. You are not dealing with dishwashers or blenders, these animals are part of families and for many, their only family.
This being my first experience with your ''company'' (obviously not a veterinary clinic), why wouldn't you try to gain me as a new customer? Doesn't new client money and a transfer make sense? The two employees at the veterinarian hospital were very polite answering my questions. It is sad that your corporate policies do not allow them to do the right thing. Finally, I will never go to PetSmart again because they allow Banfield in their store. PetSmart may want to consider what a company like this is doing to their reputation.

Stay away! They do not look out for the well being of pets! We had been using them for 11 years. After the vet we saw left the practice last October (NEVER NOTIFIED) the quality of care was on a steep decline. They did not have vets staffed for months after that could perform surgeries, including dental cleanings. It is very odd how they function- you aren't there for the care of your pet. It's a drop off basis. As of recently, we took our 3 dogs in mid-November for comprehensive exams. One of them, is no longer with us. We said she was not herself, described her symptoms and we're told she was healthy (despite rapid weight loss, told she was ideal weight) besides an elevated enzyme- take this medicine and follow up in 30 days. Well, she only had 2 more weeks to live. Our other dog, I knew he had some ear infection of some sort, but after a comprehensive exam he checked out ok? Something is wrong with that picture.
Had they listened to our concerns, our pet would have been diagnosed sooner and not overlooked. We called to get our pet in and were told to go to ER Vet and they had no way to see her that night (They were still open 3 more hours when I called) nor the next day. Stay away. If you love your pet, do them some justice and avoid Banfield. Don't let your pet be another number for them. After calling their corporate 12/5 my plans are still NOT cancelled as I was told they would be. This is malpractice! If this happened with a person, the Dr. would lose their license!

I had a little dog, who was my emotional service animal. She got sick late at night last March. Tuesday, she showed signs of feeling better. However, Wednesday morning she looked very bad. I bought her dog food at PetSmart and remembered they had a vet office, so I rushed her there. The workers are very loving and kind people. I am disabled from an accident in 2011, so money is tight. After being there for 2 hours, they showed me how I could save some money. They told me, that she was going to make it, but she was going to need ongoing care. Hearing that, I felt I had no other option. I was relieved to hear she was going to be ok. I could give up my cell phone, and find other things to cut back on, so I could afford the $42.00 a month. She was my best friend and only companion.
I picked her up at 4;30 as instructed, I was suppose to take her back when they opened the following morning. She did not make it, she died in my arms at 9:05 that night. Sitting here typing, I have to take breaks to stop thinking about it and crying. I paid over $400.00 for the care that was not covered. They called me wanting their payment money, and I told them she did not live 12 hours after buying the wellness. The young man that called me, was informed of it, he said let me send this to our customer advocacy office because they should dismiss this claim. A couple weeks later, they called me, and said it is an ironclad contract, and I better pay.
By this time, I adopted another little wonderful companion, named Roxie, so I ask, since the dog I purchased it for, lived for less than 12 hour, can you transfer it to my new support dog? YOU GUESSED IT, NO!!! They want me to pay for nothing, because I paid a great deal of money when I picked her up. The plan includes shot updates, free check-up, plus some other things. They will not let me use any of it, by refusing to transfer the coverage to Roxie.

I've been with this hospital over 2 years. When I take my puppies there for check up no problem. They said everything was done. He is fine. Pass years one of my puppy been having seizure more often. First my puppy had seizure they charged for IV catheter and other exams. Then said "we can't take care of him here. Take him to the ER." I took my puppy to the ER. When I got there they came with a statement double of Banfield for the same thing Banfield had just done and they told me the ER wouldn't charge me. End it up that what BANFIELD done on my puppy was wrong and they had to do all over again. My puppy was hospitalized and thank you God got better.
DEC 4, 2016 my other puppy which had been to their facility not even a month for a check up because his penis was bleeding and they found nothing wrong. Well Dec 4 my puppy get sick out nowhere. My runs with to BANFIELD. He was shaking and stomach was hard as ROCK, he hardly could move. She arrives there, they came to her with the same thing - "it's going to be this amount," when the dog is dying and we pay wellness plan... Anyway they do an Ultrasound and x-ray. They found the dog has a big TUMOR and tell her pay us and take him to the ER. My baby can't breathe at this moment anymore. They don't give pain med... nothing - just her the farthest ER ever... and the puppy was losing his life.
After almost 1 hour in traffic she finally arrived to the ER. Immediately they took him and did another Ultrasound, X-ray and found out he had to go under operation ASAP. The TUMOR was made of blood was bigger as an orange. They removed and they said "it's funny how you take your puppy for check-up," if they had done blood test they would know something was wrong in his blood, and I told the doctor "you right" and also a TUMOR it doesn't form from one night to the day... NEGLIGENCE FROM THIS FACILITY STAFF. And guess what the manager of the facility told me when my puppy was having seizures and he was almost telling me "pay or you don't leave..." I didn't pay because they never did anything. He told me at the end "you don't have to come to this hospital anymore..." when I am a member of the wellness for my puppy and my puppy needs ER...
They never call one moment to see how my dog was. All about money. Never care for the animals. They should been working on animal clinics. I enforce authorities to take a look at those clinics and make sure they are really doing what they say on your pets... I never take my two puppies there again. Just let you know when do get a vet that cares for the animals. They don't last one week!!!

My wife and I have been customers for at least 3 years, and paying monthly on a medical maintenance plan for our dog. In July of 2016, our bank card expired and they issued another. I did not think to call Banfield, and they never called us or sent a letter, stating that the automatic payment was not going through. Instead they simply closed our health insurance account and sent the amount of $263 to a collection agency. We received the first notice of this by mail in November.
We called and paid the amount and told them they just hurt our chance to buy a house by sending this to a collection agency and damaging our credit. They of course could not care less, and confirmed that they did not try to call us or send a letter stating our card had expired. God forbid if our dog had a serious illness during this time, we would have had no coverage. I would NEVER Recommend this organization based on this POOR Customer Service and archaic business practice guidelines.

I took my 6 year old Russell Terrier in with an upset stomach. He had gotten into the trash can over the weekend. I dropped him off at 7:30am and picked him up at approximately 4pm. He walked in just fine, but when I came to pick him up he could barely use his back legs to walk. The Banfield Dr. said when she did her exam that he had no back pain but that he did have some stomach pain and she gave him some anti-nausea medicine and fluids because of the vomiting. When they went to get him when I arrived he couldn't walk. The doctor suggested I take him to a animal hospital with a neurologist because of his symptoms. Once there, they could get him in for immediate surgery but, I couldn't afford the $6500 surgery.
I had to put him to sleep a few days later because he was in so much pain and I just could keep him drugged all the time. Banfield ruined his life. DO NOT use Banfield Pet Hospital. They did something to him while in their care and won't admit it. I'm considering filing a lawsuit and taking this up with a local TV station. People need to be aware of the horrid care this place is capable of.

6 days ago my dog has surgery on one of his paws to remove a lump. After been given him special care by not leaving his side at any second of the day, so he didn't hurt his stitches or band-aids a vet tech on Banfield decided to leave him unattended while, changing the band-aids so he ripped the stitches off. I am talking about I stayed down on the floor next to his bed for 17 hours at the time for 6 days, so this would never happen, but it did because a careless person decided that it was ok.
Now, I am suffering more because now it will take longer to recovered from his surgery. So I may lose my job because I can't leave his side. I am looking for legal advice to hold them accountable to this mistreatment to my dog or any other animal. I have been with Banfield for 11 years and this is not acceptable. Not only that they lie to you on products and medication that you need to get, when you don't but they don't take the blame for what it happened after they extremely had instructions of not to leave him alone while having his band-aids changed.

To say that I feel like I have been violated and misinformed is an understatement. I have been a consumer utilizing the Banfield Wellness Plan for several years. I have a service animal, CoCo Chanel, and my desire is to keep her well and healthy. Thus, I enrolled in the Banfield Wellness Plan. I am a senior citizen living on a fixed income. I had to alleviate some of my necessities to pay the monthly premium. I was residing in the Pacific Northwest where Banfield was accessible. I moved to Wisconsin in September and there is no Banfield Hospital. Therefore, I must take CoCo to a veterinarian in my area.
As a part of the wellness plan CoCo should receive an annual dental cleaning. I took her for her annual check up in August and the veterinarian did not do a dental cleaning. Needless to say, I called Banfield to cancel my plan. I was informed that I still owe them over $300.00. I was told that services are provided first and paid for monthly. I was not informed about this at my briefing of the wellness plan. Banfield refused to credit my account for not cleaning CoCo's teeth. In my opinion, this is consumer fraud, false misrepresentation and dishonesty. I strongly recommend that if anyone is considering a pet wellness plan that you do not select Banfield.

The Wellness Plan I was on save me a lot of money when I ran into health problems with my dog. If I didn't have the plan I would have paid double the price. A pet you care about with health problems is very expensive. After my puppy passed the Banfield customer service team worked with me and provided options to resolve my contract. I know there are many reviews that are negative on here. People are very emotional about their pets, as I was when mine died. Banfield was very consoling and helpful. I guess I had a different positive experience than everyone else.
Banfield Pet Hospital Company Profile
Company Name:

Banfield Pet Hospital

Website:

http://www.banfield.com/