Pet Food Recalls and Warnings
The products may be contaminated with Salmonella
07/08/2019
|
ConsumerAffairs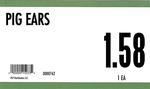 Pet Supplies Plus is recalling bulk pig ear treats following the announcement that the Food and Drug Administration (FDA) and the Centers for Disease Control and Prevention (CDC) are investigating contaminated pig ear treats connected to Salmonella.
While 45 individuals in 13 states have been diagnosed with Salmonella-related illness, none are confirmed to be a result of purchasing pig ears from Pet Supplies Plus.
The recalled products, which are stocked in open bins, wer...
More
The product may be contaminated with Salmonella
06/27/2019
|
ConsumerAffairs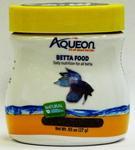 Central Aquatics of Franklin, Wis., is recalling 96 cases of Aqueon Betta Food.
The product may be contaminated with Salmonella.
Fish with Salmonella infections are not well documented and fish carrying salmonella typically do not show any signs of disease.
No illnesses have been reported to-date.
The recalled product is sold only in a 0.95-oz plastic jar with the expiration dates of EX04JUN22 and EX05JUN22, item number 100106051, UPC Code 0 15905 06051 6, and manufacturing...
More
Sort By