Pet Food Recalls and Warnings
The product contains cashews, an allergen not declared on the label
02/14/2019
|
ConsumerAffairs

By James Limbach
A Washington, D.C., reporter for more than 30 years ... Read Full Bio→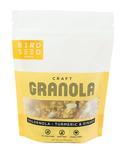 Birdseed Food Co., of Bend, Ore., is recalling Craft Granola Goldenola: Turmeric & Ginger.
The product contains cashews, an allergen not declared on the label.
No illnesses have been reported to date.
The recalled product was sold from October 3, 2018 – February 7, 2019, in California, Connecticut, Maryland, New York Oregon and Pennsylvania at retail stores (https://www.birdseedfoodco.com/pages/where-to-find) and online at https://www.birdseedfoodco.com/collections/all, ht...
More
The products may contain excessive levels of vitamin D
02/01/2019
|
ConsumerAffairs

By James Limbach
A Washington, D.C., reporter for more than 30 years ... Read Full Bio→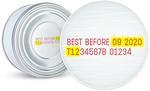 Hill's Pet Nutrition is recalling canned dog food products that may have elevated levels of vitamin D.
Ingestion of elevated levels of vitamin D can lead to potential health issues with dogs exhibiting symptoms such as vomiting, loss of appetite, increased thirst, increased urination, excessive drooling, and weight loss.
In most cases, complete recovery is expected after discontinuation of feeding.
The following products, distributed through retail pet stores and veterinar...
More
Sort By