Pet Food Recalls and Warnings
The products may be contaminated with Salmonella and/or Listeria monocytogenes
08/20/2019
|
ConsumerAffairs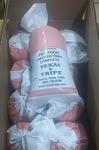 Texas Tripe is recalling 35 lots for each of 23 varieties of raw pet food.
The products may be contaminated with Salmonella and/or Listeria monocytogenes.
The following products and lot numbers sold frozen in 20-pound and 40-pound cases containing multiple plastic pouches, are being recalled:
The recalled products were sold directly to consumers in Alabama, Arizona, Arkansas, California, Colorado, Florida, Georgia, Illinois, Kansas, Kentucky, Louisiana, Michigan, Mississip...
More
The products may be contaminated with Salmonella
08/19/2019
|
ConsumerAffairs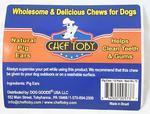 Dog Goods USA is recalling Chef Toby Pig Ears Treats.
The Food and Drug Administration , the Centers for Disease Control and Prevention and State partners are investigating a suspected link between pig ear pet treats and human cases of salmonellosis.
No illnesses have been linked to the products to date.
The lot codes of the non-irradiated bulk and packaged pig ears branded Chef Toby Pig Ears are:
Customers who purchased the recalled products should return them to the place...
More
Sort By