Pet Food Recalls and Warnings
The products don't meet the company's quality and safety standards
12/16/2019
|
ConsumerAffairs

By James Limbach
A Washington, D.C., reporter for more than 30 years, Jim ... Read Full Bio→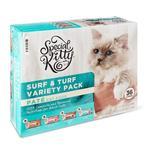 The J. M. Smucker Company is recalling specific lots of Special Kitty wet, canned cat food.
Ingredients in the product are believed to not meet the company's quality and safety standards.
Ingesting the recalled products may cause nausea with excessive salivation, diarrhea or vomiting to more severe symptoms including difficulty walking, seizures and -- in extreme situations -- death.
The following products, sold individually and as part of variety packs, are being recalled...
More
A sample of the pet food tested positive for Salmonella and Listeria monocytogenes
09/30/2019
|
ConsumerAffairs

By Sarah D. Young
Sarah D. Young has been a columnist for a blog ... Read Full Bio→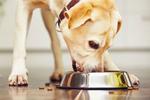 U.S. Food and Drug Administration (FDA) officials are warning pet owners not to buy Performance Dog frozen raw pet food produced on or after July 22, 2019. 
The agency said it collected two samples of raw pet food manufactured by Bravo Packing -- Performance Dog, as well as a beef variety -- during a routine inspection of the company's manufacturing plant.
"The sample of Performance Dog raw pet food lot 072219 tested positive for Salmonella and L. mono," the FDA said in a...
More
Sort By