Pet Food Recalls and Warnings
The product may be contaminated with Salmonella
05/10/2017
|
ConsumerAffairs

By James Limbach
A Washington, D.C., reporter for more than 30 years ... Read Full Bio→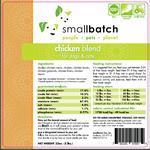 Smallbatch Pets of Portland, Ore., is voluntarily recalling two lots of Smallbatch frozen chicken blend for dogs and cats.
The product may be contaminated with Salmonella.
No pet or consumer illnesses from this product have been reported to date.
The potentially affected lots of 2lbs. chicken blend were distributed to retail pet food stores in States CA, CO, OR, WA through pet food retailers/distributors. Two hundred and eighty-two cases of this product were sold between t...
More
The products may contain pentobarbital
04/27/2017
|
ConsumerAffairs

By James Limbach
A Washington, D.C., reporter for more than 30 years ... Read Full Bio→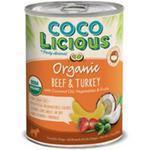 Party Animal is recalling all lots of its 13-oz. cans of Cocolicious Beef & Turkey dog food (Lot #0136E15204 04, best by July 2019) and 13-oz. cans of Cocolicious Chicken & Beef dog food (Lot #0134E15 237 13, best by August 2019).
The products may contain pentobarbital.
Pentobarbital is a barbiturate that can cause several side effects for dogs who consume it, including drowsiness, dizziness, excitement, loss of balance, nausea nystagmus (wherein the eyes move back and fo...
More
Sort By