Pet Food Recalls and Warnings
The products contain elevated levels of Vitamin D
11/06/2018
|
ConsumerAffairs

By James Limbach
A Washington, D.C., reporter for more than 30 years ... Read Full Bio→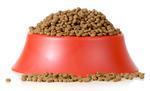 Nutrisca of Saint Louis, Mo., is recalling one formula of Nutrisca dry dog food.
The products contain elevated levels of Vitamin D.
When consumed at very high levels, Vitamin D can lead to serious health issues in dogs including renal dysfunction.
The following products, with a Best By Date code of February 25, 2020, through September 13, 2020, on the back or bottom of the bag, are being recalled:
The recalled products were distributed to retail stores natiowide.
Customers ...
More
The product may be contaminated with Salmonella
09/17/2018
|
ConsumerAffairs

By James Limbach
A Washington, D.C., reporter for more than 30 years ... Read Full Bio→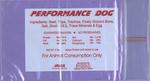 Bravo Packing of Carneys Point, N.J., is recalling all Performance Dog products, a frozen raw pet food.
The products may be contaminated with Salmonella.
No human or animal illnesses have been reported to date.
The recalled products come frozen in 2-pound and 5-pound plastic sleeves with the manufacture date code 071418 printed on the boxes that contain the plastic sleeves, but not on the individual plastic sleeves.
Therefore, if the cardboard box has been discarded, there ...
More
Sort By