Consumer Complaints and Reviews

I recently wanted to sell on eBay. eBay requires PayPal to process its payments. PayPal wanted my bank account login/password. When I would not provide that information, it wanted copies of my credit card statement and my bank statement. I tried to delete the bank account and credit card info, but could not. Responses are automated. I have filed complaints at https://www.ftc.gov/ and at http://consumerfinance.gov. The more complaints, the more chances of correcting the situation. File complaints everybody.

While I have not experienced any big problems with Paypal, I must agree that their customer service is lacking and their staff is not always professional. I also have experienced some shadiness, but as the result what else do we have on the same level as a platform to quickly pay and quickly receive payments? When there is a serious competitor to Paypal we will go ahead and use both services. Quite recently I abandoned my FirstData merchant account due to server problems with overcharging and shady activity with the notorious "PCI compliance". My suggestion: swallow your pride and pay via Paypal until serious competitor of Paypal appears on the horizon. While Paypal is a semi-monopoly, they act like one. That's natural. Yet I must note that I never keep more than $500 to $1000 (for more than a month) in my Paypal account and even then I always withdraw the money into my bank account as soon as I accumulate $1000 or less in it.
Those who operate hundreds of times larger amounts, perhaps they should not use Paypal as their "merchant account provider" and get yourselves a real merchant account. So far, despite some minimal problems, I am quite satisfied with Paypal despite being a proactive consumer and I am definitely not "protecting" Paypal in any way. I also wasn't sure to give Paypal 4 or 3,5 stars, just because I had once been insulted by their customer service worker (by intentionally writing my full name as rather a mild joke) and once or twice I experience some shadiness with the way they allow shady owners, even scammers, fraudsters keep their accounts rather than close them down.

I paid for an overseas transaction using PayPal thinking it was safe. The website took me to the PayPal screen which asked me what account would I like to charge. I selected my corporate card and clicked submit. It charge my personal bank account instead. I did not have the funds to cover it, so I started incurring fees. I called PayPal and received nothing but condescending attitudes, stating I was the problem, not them. I tried expressing to them that I selected my card and not my bank account but they refused to believe me. I asked them what I could do to stop this, they said to contact the company I purchased from and cancel the transaction. I did and paid with my card. I was told by PayPal that my bank would not be charged.
6 days later, they charged my account after I had already paid the other company. It caused another overdraft situation and I'm now $500 overdrawn and literally have no money. I have overdraft protection, but it has limits. I called PayPal again and their response was, "We have no control over what your bank does", insinuating my bank initiated this transaction. I asked them why they were withdrawing funds from my account when the company already refunded PayPal's money, they said they couldn't stop the transaction, stating they were not a bank. I couldn't believe my ears. They already had their money returned to them but insisted on charging my bank account. I asked him "Then why is my PayPal account showing a zero balance?", he said that when my bank withdrawal clears, it will show up in my PayPal account and I can transfer it back to my account. WHAT!!!
They flat out stole my money without my authorization. If this isn't illegal, I don't know what is. What law allows them to do this? I am calling my bank to tell them this was an unauthorized transaction and to get my funds back. They are using people's money to make money. I was in the finance world and my company did it legitimately but this is an illegitimate use of people's money not to mention the havoc it wreaks on people's bank accounts. I pray this company fails miserably and that they are forced to pay back the people they have harmed.

Using PayPal is a joke if you think they will protect you if something goes wrong. Bought 24 Russian piping tips from a scam website called LightInTheBox (sorry I didn't do more research into the company) and when I received only 1/2 the merchandise, I tried contacting the company but could not because there is no phone number or email. They kept telling me to use my order to resolve but as luck would have it, they have no record of me buying anything and I have no way to contact them at all. I then escalated it to PayPal and lo and behold, they want me to send the merchandise back! It's to CHINA! It will cost more to send back than it was worth! Why should I have to do that? Plus, I can see a LOAD of problems doing that. Even with a tracking number, they can say they never received it and then I would be out MORE money. So I am stuck and will NEVER use PayPal or buy online again.

To set the table I have purchased approx 400 figurines from eBay in the last year and many have broken due to poor packaging. Most problems were resolved at the seller contact level but the remaining issues resulted in probably 300 calls to eBay necessitated by the eBay business model of staffing all levels with offshore CRs who are incapable of doing their jobs and pass on inaccurate information 90% of the time. I reached US CRs three times out of 300 contacts. This set up has been put into place to frustrate callers to the point of making them stop calling. Thus good service is a negative, bad service is the new world order. Recently PayPal has modeled itself on eBay with offshore reps who do not know the fundamentals of their job.
You can still get a US based supervisor if you can hold on thru a gauntlet of transfers until you finally get where you want to go. Quite unbelievable. The US supervisors do know their stuff and can advise as to what should happen if you do something but if you file a claim it will be handled by the same people who can do little but pass on incorrect information. If there were alternatives to eBay and PayPal I would use them but they are the only games in town so customer service has been construed to be as cheap as possible. Truly the chance of getting a correct answer on PayPal from an offshore rep is essentially zero. I recommend that if you buy or sell on eBay and cannot reach an amicable decision to write off the transaction rather than go thru hoops with eBay.
An item not received or something damaged sent by global shipping can be completed over the phone in one call if you know what you are doing. Anything else write it off. With PayPal if you have a question that is important to you you must talk to a US based supervisor. It might take several calls and hours to reach one. That's the lay of the land from someone who knows.
How do I know I can trust these reviews about PayPal?
720,415 reviews on ConsumerAffairs are verified.
We require contact information to ensure our reviewers are real.
We use intelligent software that helps us maintain the integrity of reviews.
Our moderators read all reviews to verify quality and helpfulness.
For more information about reviews on ConsumerAffairs.com please visit our FAQ.

I have been a member on eBay since 2001 and signed up for PayPal at the exact same time I opened my account on eBay 16 years ago. Recently I had an issue with PayPal's transaction processing procedures. I had 2 items in my eBay cart that were from different sellers -- a set of tires from one seller and a set of valve stems from another seller. I clicked on the "Proceed to checkout" button just like I have done many times in the past, I did absolutely everything the same way I have done many times before under the same situation. Funds in my PayPal account would be used first, and then the remainder would be taken from my bank account.
On this particular transaction I had approximately $65 in my PayPal account, that amount was taken to process the tire purchase first, then the remaining balance was taken from my bank account to finalize the tire purchase transaction. However, when PayPal moved on to the second item for processing, due to a glitch in their system, the valve stem purchase of just $3.99 was switched from an instant withdrawal and processed as an e-check payment (something I had never seen before), which put the funds on hold for 6 days. In the meantime, the seller refused to ship out the item until he had actually received the payment (understandable), inconveniencing me and forcing me to cancel an appointment I had already made to have the tires installed on my vehicle. Just to be clear, I had more than enough funds available in my bank account to complete both transactions, so that was not the issue in this situation.
I called PayPal to ask what an e-check transaction was, and how my transaction ended up as this type of transaction. The first customer service representative had absolutely no clue and could not answer my simple question, the second customer service representative tried to tell me that all transactions are subject to becoming an e-check transaction, to which I replied, "Then why is this the first time I have ever seen this in the 16 years I have used PayPal?" He tried to give me some B.S. excuse that didn't seem to make any sense, so I asked for a supervisor. I was on hold for about another 15 minutes (had already spent 45 minutes on the phone) before the supervisor finally picked up, when I asked her the same question, she explained that this was a known issue that had happened before, I quickly replied, "Not to me," to which she said, "No, I meant to others," and she also said that they were currently trying to fix the issue.
When I tried to have the transaction canceled (which the seller had approved under the circumstances), I was told by PayPal that it could not be canceled, I had to just wait for it to finally clear, even though it was something that had absolutely nothing to do with anything I had done, or not done, during the transaction. The reason I find this so irritating is because I also sell on eBay as well, and PayPal at the time had funds from one of my recent sales ($321.59) made on 3/3/17 on hold (pending) for 11 days at the time, a procedure I never actually agreed to 16 years ago when I initially opened my account (nor when they started it), and I strongly disagree with this practice.
Bottom line, if those funds had not been withheld from me this entire situation would have never happened, because the payments would have been taken from my PayPal balance, and no further processing (instant bank withdrawal) would have been required. All this hassle over a $3.99 transaction, when I pay hundreds of dollars in fees to PayPal on a monthly basis. What a completely ridiculous situation and an epic failure on the part of PayPal.

I was shocked at a $25.00 late fee on a $33.00 purchase when I had a $50.00 credit in my account. Worse was the inattentive and rude customer service. I waited on hold through four phone calls adding up to 90 minutes. They would not answer my questions and kept connecting me back to the automated machine. I ended up paying the late fee just to close my account. I cannot believe they want you to give them your bank login and password to add credits to your account. I do not trust this company at all. I have closed my account and recommend that this company is investigated for unfair practices and fees.

Because I did not go thru PayPal to file a dispute, but instead thru my credit card company, PayPal will not accept the refund from the seller. This is totally unacceptable. They are the crooked people I have ever dealt with. I will NEVER pay for anything using PayPal again. This company is nothing but a SCAM. Be careful. Just when you think they are good to use, they screw over you.

Just spent two hours on phone with Paypal - they are holding my money illegally and fraudulently. They say once the tracking shows the products arrive they will release funds in 3 days. They don't. I've had to manually go through 200 items at the cost of countless hours of my time to get my funds released. Have multiple hours of bad customer service recorded and am working on a media story about this. On top of that, they released my account hold 12 days ago and now have placed it back on my account. This is just wrong. The customer service SUPERVISOR told me this morning that he could assure me the hold was ONLY for the one larger transaction and that all of my other TRANSACTIONS would process okay.
I made him wait while I had my wife purchase a $6 item where in fact my funds were held (complete lie). The only option is to wait 21 days for my money or spend hours on the phone going through transactions. This company is engaged in unfair trade practices, racketeering and fraud. Representing to a customer/seller that you will not hold their money in order to induce them to continue accepting payments on your system, when this is not true is wire fraud and a violation of FTC regulations. I expect someone in your 'back office' --as they call it --(who is a decision maker and a human in America not reading from a computer screen) to reach out to me via Facebook messenger and provide me with their direct line, or I will be reporting this ongoing issue, with 15 recorded phone calls of completely conflicting information to the Federal Trade Commission, the FBI and the media.

I was operating my business just fine, when in October 2016, Paypal had me on the phone and said to me "Mr **, Paypal has made the conscientious decision to ban you from our organization for the rest of your life, you are risky and very dangerous". Before they could hang up I said that what I do is not illegal (I'm stamp dealer). Paypal stated "No Mr. ** it's not illegal, it's immoral." Paypal said in all the years they been open they have never seen anybody do business the way I do. Paypal said that I have this small group of men that give me money, then I take the money and spend it all over the world buying stamps and causing problems. Paypal stated "You moved $185,000 between January 2016 and October 1st 2016 and we don't like the way you did it."
The problem is that Paypal is way off on that number. Paypal said that it did not matter how much money I was given, I would take it and start spending it, and that I never left it in their account for 24hours. Paypal stated that most of all, they had a huge problem with the way I conducted business with Frank. Then there was a chargeback, and another, and another, and another. To the tune of over 40 chargebacks so far. This been going on for months. The devastation that has ensued has been catastrophic. As I understand it, Paypal after doing the chargebacks, and after giving the money back to people that did not ask for it, after giving money back to people that did not chargeback, then PayPal went to Visa to try to collect and lost every case against visa. Then they turned their sights on my Vice president at the time, and put a huge amount of money on her. Then one day Paypal sent her a letter asking her to sign a 7-year contract with them.
To this very day I'm still having problems caused by Paypal. They said I was the one that initiated each chargeback. It was not me. I only had one chargeback up to that point. Nothing but devastation since October. Unable to remain open, as normal. Now I only have the name Freedom Stamps. I went to 52 Las Vegas attorneys. They all refused to help me. Top 100 lawyers, award winners, Lawyers of the years. Said my case would require work. Because they only wanna help people if they slip on a banana peel or something.
Then there's what they did to my Vice President, and she did nothing wrong. She gonna write something herself. Staff all left, unable to bring in income for the company. Utter complete devastation, resulting in shutting down of business thanks to Paypal. I have had a running feud with Paypal for years. They are without a doubt the worst organization I have ever dealt with along with Ebay. I would not recommend them to a pile of dog crap.
Then there's all the times I would buy stamps off Ebay with my investors money, when I received the stamps, I would send them to PF for authentication, they would not come back as they were described. I would call Ebay, they told me to send the stamp back to the seller. So I would, then the seller had the stamp and the money. When I would not get the refund I would tell Ebay and Paypal. I was ruled against in every single case, and the sellers would win. And there was numerous times this happened. What a scam, what a hustle. As soon as I get done fighting this Paypal case in court. I have a real big surprise for a whole lot of scumbags in the stampworld.

PAYPAL is one of the worst companies in the world to do business with!!! They are even just plain cold and heartless!!! Without going into specific details... I am the VICTIM OF IDENTITY THEFT... I had my identity stolen over 20 years ago by a family member who used that information to open various accounts in my name... to purchase all types of merchandise and even pornographic materials! He hacked into our home cable system and my computer too and used my personal information to order these materials WHILE I WAS AT WORK (DOCUMENTED)! As a result. In 2006, PAYPAL restricted my account for "violating their acceptable use policy... with ABSOLUTELY EXPLANATION OR DOCUMENTATION PROVIDED...
Now, this creates a problem for me as I buy and sell on eBay and use PayPal as my method of transferring and receiving money... Fast forward about 5 years... I opened another PayPal account with a new email address. I use this account for HUNDREDS of transactions with ABSOLUTELY NO PROBLEM!!! ALL of a sudden... without notice... PayPal restricts this account as well... again... with NO DOCUMENTATION OR EXPLANATION! I opened a THIRD ACCOUNT and after 2 weeks... the same thing... It's restricted!!! I contact PayPal dozens of times by email and phone and all I get is APPEAL DENIED FORM emails back! I even send them documentation of my identity theft issue from the FTC and the Connecticut State Police... still... APPEAL DENIED!!!
Finally, I contacted a private attorney and he advised me that PayPal is a state and/or federally regulated financial institution and BY LAW I am entitled to a copy of detailed documentation of ALL financial transactions conducted in my name... So I send PayPal a letter by certified mail requesting this information... They received it and signed for it on January 30th. And it is now March 8th and no response... except for another (4th or 5th) appeal denied email signed by "Paul"...
So, today I sent another request letter by certified mail. We'll just have to see IF and/or WHEN they respond back to me! In closing, it sucks that I have been a victim of identity theft to begin with and it has been an absolute NIGHTMARE for 20+ years now... But it's even WORSE to be VICTIMIZED all over again by a company that doesn't give a damn about their customers that patronize them! I think it is EXTREMELY ANNOYING, CHILDISH, AND UNPROFESSIONAL that a company would not respond to REPEATED requests for information to help me clear my name! It also makes me wonder about their CREDIBILITY AND WHAT THEY ARE TRYING TO HIDE! It also angers me that a company would rather battle it out in court than to resolve a real simple issue.
I know that big companies like PayPal don't care about us "small guys" and that if they ignore me or complicate the "process" that I will just give up and go away. WELL... PayPal doesn't know me very well because the more they play their corporate games the harder I will fight for the answers I need! I would ask each and every person that reads this review to consider your business relationship with PayPal... NOW or in the future. Do you really want to support and do business with a company that only cares about their bottom line and not consumers???

My experience with PayPal was the worst. I had an issue when I did a cashback transaction, so I called PayPal and they told me at first that my money will be refunded, for the double charge. Then they said that they don't do disputes on cashback and I can't get my money back. Now I'm out of $100.50. Wow is that how you conduct business. A lesson learned. People don't ever do business with them.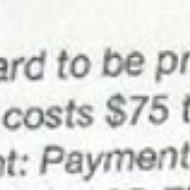 I've been using PayPal for over 10 years. Now I hate them for so many reasons. Been with PayPal because of selling on eBay. If I had it to do over again I definitely would not choose PayPal. Switching to another processor and closing my PayPal account right now. Been facing many problems but I am gonna explain here my very obvious and recent problem. I ordered 1000 pcs from China but long story short I lose my confident because of couple of reasons then had to cancel order... and the seller didn't responded to refund for sample cost 75$ then I filed dispute on Paypal but I just received email that my case is denied.
I called PayPal but so rude telling me you didn't send back to them the sample. I uploaded that Agreement between seller and buyer stated very clearly that the cost of 75$ to be deducted from total price and pictures that the sample was received damage not usable. If Seller and buyer agreed then why PayPal keep telling me with so rude manner that you have to send them back?? Why should I heck send all the way back to China which is not gonna worth because of it's damaged not usable?? I am gonna consult with my lawyer that I should file lawsuit. Because PayPal giving wrong information saying full buyer Protections bla bla bla but not true. If you guys still using PayPal, then should rethink before buy or sell.

I realize many people are selling fake gold bars on eBay. With that said, I have a receipt from the real and legitimate company I purchased my gold bars from. One buyer on ebay "windmatic" purchased two gold bars from me. He left positive feedback and was happy with his purchases. A month and a half later he asks for his money back and says the bars are fake? Ebay denied his claim so he runs and cries to paypal. PayPal refunded his money even though he never had the bars tested to see if they were real or not. Second he admitted to buying several gold bars from other sellers. So what does he do, he sends back two fake gold bars, keeps the real ones I sold him and now he gets double his money back. Paypal are a bunch of crooks. I send them a picture of the receipt and everything but they did not care. Do not use paypal for anything, if you do be prepared to lose all your money.

PayPal are now placing funds on hold retroactively. Meaning that monies you have already received and in my instance, shipment delivered 24 hours earlier, and the buyer has not filed a return request nor disputed the transaction, PayPal are placing a HOLD on the funds, effectively, causing your account to go into the negative. What this means is that when they do release funds they have previously held, often from a different sale, when they release these funds, PayPal STEAL them back based on the false negative. I have no idea how we are supposed to check what PayPal are telling us? How do we prove that they are telling us the truth, since there NEVER was a hold until 2-4 weeks after the fact, and the buyer has already received their order?
PayPal are stealing from us and using an explanation that they know well be very hard to prove otherwise. They use the amount of disputes as their reasoning for placing holds despite that 99% of those disputes are when buyers chose to exercise our 14-day return policy and not for any criminal or wrongdoing by the seller. PayPal decided that when a buyer exercise their right to return an item pursuant to the sellers return policy, it is a dispute. They don't actually separate an actual dispute versus a return exercised pursuant to return policy because the buyer changed their mind or my wife does not like it. This is ridiculous. They only do this so they have a very feeble excuse to keep the sellers monies on hold for as long as they feel.
PayPal LOVE to punish sellers/account holders for doing the right thing. They create any feeble excuse to justify what they are doing. One rep tried to tell me that they fronted the monies to me (referring to orders made using my PayPal account). Everyone knows that PayPal are not in the business of loaning money! It was not until I called and called, despite them attempting to use bully tactics and intimidation, telling me I am calling too much, that the truth eventually came out from yet another supervisor after hearing it was glitch and the engineers are working on it.
A while back I had loaded some funds directly into my PayPal account. Since I sell online, I was not aware until approx 1 month later that the $152 was NEVER actually credited to my account, although the transaction was available for viewing! Upon contacting PayPal and after being on hold for 20 minutes, they came back and informed me that yes, there was a problem for the time period and they could see that a load was made but the funds never credited. They issued me a temporary credit until they investigated it. To date I have not heard a thing from them regarding this. Upon asking them why they did not notify their account holders of the issue, the excuse I got was well it did not affect many accounts so we didn't send an email. Really!!? I dread to think how much money customers are missing because they chose not to notify its account holders of the issue.
PayPal is a SCAM. They steal customers funds and get away with it. Someone needs to be done other than another 7 million dollar settlement. That mean nothing to them. It is chump change. They simply pay it from the interest on the illegal holds and money they steal from their customers. We need to file yet another class suit action. PayPal make a mockery of the law. They need to be shut down!

It has been over nine days since an amount of monies was sent via a refund back to my PayPal account. It has sat in the pending stage since. I have contacted PayPal on four occasions inquiring as to why the monies have not entered my account. Each time I am told they are aware of the problem, admit that the monies are pending but say that an issue has arisen at their end and are looking into it. Payment has been promised but when!!? Most certainly I feel I am being given the runaround. I have been told that my details have been added to the list!? (WHAT LIST?) Regarding this particular issue they are trying to resolve at their end. I have been assured that I will receive my refund but again when?!

I've been a seller on eBay since 2014, therefore I've had to deal with PayPal. Recently PayPal took shipping costs that had previously been paid. $25 dollars worth of shipping that had been paid, processed and used two weeks prior. I contacted PayPal via phone. After telling my story to three separate PayPal reps, I was transferred to eBay as PayPal Resolution Center rep explained that it was eBay's error. However, after close examination by eBay, it was found that they played no part in the error. So I was referred back to PayPal, where the nightmare only became more intense.
Long story short, PayPal never refunded their mistake, glitch, what have you... Customer service at PayPal is severely lacking. In fact, they never even took the time to fully understand what the issue was. Rep's were rude and had an attitude. One even told me that I should hang up and call back later when I wasn't so angry. I got to the point where dealing with them wasn't worth the $25 they stole from me. Saddest part is that I have nowhere to go other than PayPal. I earn a living as a seller on eBay and PayPal is how I get paid. So I guess I have to endure their crooked business ethics. Shame on the multi million dollar company called PayPal for dishonestly keeping $25 of this small business owner's money.

PayPal destroyed my sales opportunity by their holds & reserves - I have had a PayPal account for several years, have maintained the account very well. I also am an eBay seller, have several hundred 100% positive reviews. Recently after a lot of effort I booked a sales for $7600. Happy and ecstatic. This was a much needed order and business after several months of erratic ordering. I visited my PayPal account, and they had put a 21 days hold on the funds. I called PayPal and asked them to release a partial so we can prepay for shipping and labor to prepare the item. Well not only did they not release a partial, but rather they limited the entire account. Which meant that even when we get other orders we don't have access to our funds for those orders either.
I called and asked them to reconsider, as this poses a hardship on us and our ability to fulfill the orders. And of course this is all happening in the merchant department, and each time we are talking to a different person. I left several messages, and they promised to review the account. Then lo and behold, he removed the hold, and put a permanent reserve on the account twice as much as the order amount. The reserve gets reviewed and as the business grows it becomes more and more! The much needed capital, that a small business needs, gets tied up in PayPal Reserve Limboland! I found that poor business practice, and completely unacceptable, as it would ruin our chances for stability and growth! I kept asking why, and why? Did we not maintain the account well? Were we irresponsible with our orders? etc. They kept saying this is our policy, etc.
So I called yet again, asked to speak with a supervisor! Then I thought that this could ruin us, I called and said that what do I have to do for this nightmare to end? Finally I said Ok what if I cancel this sale, and refund this gentleman his money. They said you can issue a refund, but you can't use the fund that the gentleman paid. You have to use your own money! I felt that I had entered the twilight zone. I was passed from one department to the next. Finally a gentleman in the merchant department issued the refund to the gentleman, and he removed the reserve. His recommendation to me was to only book small sales and not big sales on PayPal.
I am of the old business concept that our vendors are our partners, we grow together, we do well they do well. But PayPal is definitely a small business ENEMY, They stifle you, they force you to adhere to their poor business practice. They bully you, hold your funds and make unreasonable demands from their PAYING customers. They cornered me so badly that I was forced to issue a refund to a GREAT customer. Their petty management style forces you to think small, see small and be small! I am still furious! The government needs to look into these practices of theirs as they are illegal. How can you hold somebody else's money for 90 or 120 days, etc. Shameful business practices!

Previously I had written very negatively about PayPal. I created a PayPal account and within a week of creation I was trying to receive an upwards of $500+ via bank transfer to my PayPal. It took PayPal a little over 30 days to release my funds to me. I understand that they probably got freaked out because the transaction was coming from outside the country along with it being a new transaction, but, there needs to be a system in place for these transactions. Upon further investigation into PayPal I realized that they do have a lot of cool things that are pretty helpful to the user. For example, you can apply and almost instantly get a debit card from PayPal. This is a debit card that takes the funds directly off your PayPal account and you can use it basically anywhere. It is almost like Amazon's credit card but it's a debit card.
I have a friend who uses the PayPal debit card every day with no complaints. Along with that being a cool feature of PayPal, the customer service was pretty responsive as well. Throughout my previous complaint with PayPal they were always just a phone call or email away and they would be there with support. I rate PayPal customer service a 5 star because at the end of the day they did everything that they could to help me. It was merely a problem of policy. Overall I would recommend PayPal to someone but would insist you do your research first and would not let a PayPal debit card replace your existing bank account.

I sold something on eBay that the buyer wanted to return. I had a no return policy and her reasoning for the return was essentially that she didn't like the item. A complaint was filed with eBay and they resolved it in my favor. The buyer then went to PayPal to dispute the purchase. PayPal sent emails to a rarely used email requesting my side of the story. They only gave me a week and I did not see the emails until I noticed that I had a negative balance on my PayPal account. Yes, they reimbursed her money for the item. I contacted Paypal to appeal the decision and I was told that because I did not respond in the time that they requested, they would not review it again.
They actually admitted that they were able to access eBay's account of the decision in my favor but it did not matter. They would not help in getting my item back either. So now she has my money and my item. She actually claims that PayPal advised her that she could keep it. I contacted her and advised her that the item was mine and she needed to return it or I would be contacting my attorney. I have no qualms about going to Arizona to file a theft and claims report against her. I could use a vacation. Ebay and PayPal both were no help at all. I am disgusted by the whole experience and am closing both of my accounts with them. Customers (sellers) be aware.

I originally ordered one of these jackets for my brother for his birthday. When it did not arrive in several weeks I checked with PayPal, told me there was no order received for product. So, I ordered another jacket. Two jackets arrived the same day! Now I need to return one of them, however no directions on how to return and the jackets came from China!!! How to heck do I return to China??? Ripoff! I will NEVER order from anything related to PayPal again!!! Done!

PayPal automatically refunded a buyer of a crystal candle holder set, Simon Pearce, signed, very valuable, to claim shipping damage after they kept the item for 70 days. This is unspeakable, and so unethical. How do you allow someone to claim shipping damage after keeping the item over 70 days? Don't you report shipping damage immediately? Not to mention, of course, the items comes back totally busted to pieces and worthless now. Too late to file a claim with post office for damage. Who in the world allows this, other than PayPal?
The buyer told PayPal he never opened the box, and that was a lie, because box had brown shipping tape over the seams, and I used clear tape on my packages. They allowed this buyer, and helped facilitate a fraud. Now I am out of $200 and the item. PayPal is garbage. Not to mention, they keep the fees too. If they do this again, I'm taking them to court. PayPal should not be facilitating a refund for this claim. As soon as I received the item, and in their message it said "return in original condition" (which didn't happen), they refunded his money automatically and I have no recourse. It's flat out wrong and very poor business practice.

I have been calling for days. I get put on hold for 30-50 minutes only for the call to be disconnected. Then I have to call back and start all over again. I purchased a product and after 30 days I hadn't received it. I canceled my order then all of a sudden the seller provides a tracking number. I was told to "refuse" the package and then my money would be refunded. I then get an email saying that my case was closed and I would not be receiving a refund. I am now on hold AGAIN for the 6th time in 2 days!!! They are the WORST!!! DO NOT USE THEM!!!

I have been on PayPal for a few months, one day I was notified that my account status is limited because I was buying and selling bitcoins. I have never had any chargebacks or complaints with any transactions. They determined my transactions to be "risky" but did not violate any terms or the acceptable use agreement. So they have closed my account, and hold my funds for 180 days. I just made a complaint with the California Dept of Business in which they said it is illegal to hold funds for that long without any violations. PayPal claims they do this to prevent chargebacks.
There is only one transaction that can be potentially charged back and the transaction was funds sent by a friend "friends/family" and he sent me an email and PayPal an email stating the transaction is permitted by him, no chargeback will be issued and he received the good he was supposed to. After telling PayPal, they still want to hold my funds for 180 days, it already been a month and a half with my account frozen and still not a single complaint or chargeback since the opening of my account. Please do not use PayPal. They are crooks and is going downhill fast.

PayPal had a glitch in their system they said, and could not release the money sent to me by a client. They gave me a temporary payment then took it back, creating a negative balance on our account. After 6 months of calling and emailing PayPal to resolve this issue, they have now sent my negative balance to a Collection Agency.
I have talked with at least 10 different customer service representatives and support people with PayPal. Each time they tell me there was a glitch in the system that caused the negative balance of $155.06 on our account, and that it will be remedied in 1-2 weeks, then the next time it was 5 business days, then 24-48 hours. Each time I'm told it has been the problem has been escalated to be taken care of promptly. AND each time PayPal ends up putting the same negative balance back on our account. Now, as of February 7th, 2017, PayPal has sent my account to collections to retrieve the $155.06 that I DO NOT owe them.
A client who I provided editing services for paid $155.06 via PayPal on September 4th, 2016. PayPal noted that this money was received. However, I was told that when my client submitted the money it was for a product not a service. Therefore, in order for PayPal to release the money to me, I needed to provide confirmation with tracking or delivery information, that our client had received his product. I responded to PayPal that the payment was for editing services I provided, not a product. I spent over an hour trying to resolve this over the phone.
I called PayPal on Oct. 12th to follow up and find out why PayPal had still not transferred the $155.06. I was told that it was a glitch in the system that it still showed the transaction pending due to the confirmation information needed. We reiterated that it was a service, not a product. We asked if we should have our client cancel the original payment and resubmit it, and the PayPal representative said that wasn't necessary. They gave us a "temporary" credit to our account for $155.06, while PayPal worked on the "glitch" in the system. So we transferred the $155.06 into our bank account, that same day. (Oct. 12th)
On October 19th PayPal removed the $155.06 from our PayPal account, creating a negative balance of -$155.06, and sent an email to us saying we need to pay our negative balance. I called again on October 26th, and explained the entire problem again, even though they had notes from the previous conversation. After speaking with several people I was told again that it was a glitch on PayPal's end and that they would fix it. They gave me a temporary credit of $155.06 again.
That same evening (Oct. 26th) the $155.06 was deducted again from our account. I called back that evening again spending an inordinate amount of time explaining the situation again and waiting on hold while PayPal transferred us around, only to be told there was nothing they could do at the moment, but that it would be resolved in 5 business days, as the problem had been escalated to someone who could fix it. They did not offer to credit us $155.06 while the problem was resolved.
On November 6th I received another notification saying we had a negative balance of $155.06, and that we needed to make a payment to maintain our account. My wife deposited $140.00 (all the money we had at the moment) to bring the balance down to -$15.06, instead of -$155.06. In retrospect this seems to have caused even more confusion, but we didn't want our PayPal account to be shut down due to the large negative balance that shouldn't have been there in the first place.
I called and went through the whole process again with a new set of customer service people. They again assured us that the problem was going to be fixed and that the amount of $155.06 would be released to us in the next couple of weeks. On Dec. 3rd PayPal credited our account $15.06, NOT $155.06. Presumably the $140 we put in the account to lower the negative balance caused more confusion here. We are still owed $140 of the $155.06. Again we called, and the PayPal representative said he understood the problem, and it would be fixed. It wasn't.
On December 13th (over three months after the original transaction) I called AGAIN. I was again assured the problem would be fixed in a week's time, and they could not transfer me to any management. The PayPal representative then gave us a "temporary" transfer of +$155.06, which should have been $140. I decided to transfer that money to our account, and I would settle the $15.06 discrepancy later, as it was only adding confusion it seemed to us, not because I want to make an extra $15 bucks. Then on Dec. 26th, I received a notice stating that the claim had been denied and that I again had a negative balance of -$155.06. It's been nearly 4 months since our client attempted to transfer $155.06 to us. The money was taken from his account but never transferred to us because of a glitch in the system.
I am now being harassed by a collection agency. I'm not sure what my next step is. I will likely be forced to pay the collections company as it will now begin to affect my credit rating. Then I will have to go after this giant corporation that has no interest in providing quality customer service in the slightest. I am also reporting this to the Better Business Bureau. Given the nature all of the complaints I see here, it appears a class action suit might be in the future. Outrageous!

I signed up for PayPal because I figured it was a fast, easy, secure way to quickly pay for things purchased online. I like to shop online, so not having to fill out forms every time was enticing. After a couple years, Paypal offered me a line of credit. I accepted, even though I really don't shop with credit. I figured I'd just keep using my debit card as my payment option anyway, not the line of credit. But then somehow I accidentally made a purchase with the credit, and so I got a bill. I called and asked why and they said I'd made purchases with the credit. I said I did not want it, I really just wanted to use my debit card - and they helped me edit my payment preferences.
Well... At least a couple years later - still using Paypal, haven't had any issues. I get an email statement email whenever I use it - which really isn't that much because I'm mostly an Amazon shopper. So, after several times of seeing it was just a statement of my purchase, I kind of started ignoring those emails because junk email is a real epidemic. If I don't check them for 3 days, we're talking 147 emails. So I was shocked and surprised when I got a bill for $90. I called.
They said they'd sent the bill as an email so I'd been told. Guess what. Apparently I'd made a purchase on that PayPal credit I wasn't even aware was still in use because I'd made at least 10 purchases in the past couple years and never had an issue with it just using my debit card on file. I told them getting a bill wasn't even on my radar since I use my debit card for these purchases. There were 2 months of late fees on there, which they refused to take off. So I promptly closed my account and will never use their terrible service again.

PayPal is the most selfish and untrustworthy bank. I am very unsatisfied by the services of PayPal. I wanted to buy a mobile phone online, but I paid it twice by mistake because the website was very unstructured. I contacted the seller and the "police" of this website to refund me one of the items, but they barely replied me. On the meantime, I tried to block the payment on PayPal of one of the items. After about 2 weeks, I haven't received the refund and nor the items. I have contacted the website but the problem is the website don't have contact numbers so I had to deal everything by e-mail (yeah I realized the website is unworthy). I took appointment with my bank and they tried to help me to resolve the case. But then PayPal called me to say that my PayPal balance account is negative and I need to add money to make it positive.
I have explained the situation that I have been scammed money (and it was a lot of bucks of money) and I haven't received any refund for the items and haven't received the items. But the people in the customer service were so rude, they weren't understanding my situation, they said they paid for one of items for my when I made the payment and I have to pay the money of the other payment because my account is negative. I said that both payment have been taken from my account and I have no money left, and I still haven't received the refund, so how can I pay something? And how I have to pay something when I was the victim? They need to claim the money from the seller, not from me.
After a lot of argues, they sent me someone from the claim department (I dunno what does it call). The lady who spoke to me was nicer, she said she's going to take care of all the situation, and claiming the refund from the seller and I will have nothing to do. You bet. After few days, I still haven't received the refund, and PayPal called me again to say I have to pay the money missing in my PayPal account. I had explained the situation again and said that one of your colleagues said she will care of everything. But they absolutely didn't care of my story, for them it's like I was lying and refusing to pay anything. The only thing they cared about it's their ** money. They keep harassing me for that. Now I can see that PayPal is very reliable. As soon as I will resolve the problems, I will definitely stop using PayPal and I'll try to make a petition to boycott PayPal.

I followed all the steps required of me to return an item to a merchant. They never refunded my money after a month of having received the items. I opened up a dispute with PayPal to help me get my refund. They said that they could not grant my refund since I sent it to wrong location. However, the location that paypal thought items should be returned to isn't even a place the business is located. After letting them know these facts, they still refused to help and told me to contact their legal department. A joke especially when I followed all the steps I was told to by both parties involved. Here is transcripts of email communications:
1. Frederick's of Hollywood email stating location where items need to be received. "Please write these numbers on the outsides of your packages as well as on the original packing slips you received with your orders. The packing slips need to be enclosed inside the packages. Packages will need to be returned to: Frederick's of Hollywood 3325 Manitou Court Mira Loma, CA 91752"
2. PayPal email stating location they should have been returned after I had sent items back to previous location. "Thank you for taking the time to contact us with your concerns. I am happy to assist you further. The return address that was provided for case #** is 180 Madison Avenue - Suite 501, New York, NY 10075, United States. However, that is not even a location for a Frederick's. Anyone who knows anything know that all retail stores are closed. Secondly it is not even the site of Frederick's. It is a Guy and Gallard cafe business. Thirdly, it is a Wells Fargo bank where I am sure they do not take in returns for Frederick's.
After giving PayPal all these information they still refused to change the decision. Beyond frustrated and irritated. It is like talking to a wall. I can't get anywhere and it seems so obvious to me.

I have had several bad transactions recently when purchasing items on Ebay and directly through PayPal. Three sellers sold me software without the installation "key". Fortunately, those seller finally agreed to accept returns. More recently, I had three phony transactions. On two of them through PayPal, I received no help from PayPal in getting my money. One Ebay seller sold me a used laser printer. It had a bad ink cartridge, so I bought a new one and replaced it. It would then print a test page, but there was no driver for the printer. I sent it back and contacted the seller, but he would not give me a refund. I had to pay postage both ways.
PayPal was absolutely of no assistance, and said that I had not filed a complaint. But then they got back to me and agreed to accept a complaint. In spite of the back that it cost me almost a thousand dollar overall, the seller said I had neither contacted him or sent the unit back. PayPal immediately dropped assistance and ruled in favor of the seller. Communications with them is almost unexistent, and they did not acknowledge my hours of attempts to discuss the complaint. I have withdrawn my money from their account and will no longer deal on eBay or utilize dangerously unsafe PayPal. Better to use my bank's credit card, even though there are risks there, too. But they have a local office!

They don't tell you -- if you purchase "Software" or a "Service", you have NO PURCHASE PROTECTION... Even if that software or "service" DESTROYS your property! If you send your computer in for a "tune-up" and the seller slams it with a sledge hammer, paypal considers that "Service Rendered", and will not issue a refund to protect the buyer from fraudulent sellers! Even when presented with proof from multiple professionals, proving that our property was destroyed by that seller! DESTRUCTION IS A 'SERVICE'! We were burned twice! Burned by the seller who destroyed our property, then burned by Paypal. So unfair, and they don't care. "PURCHASE PROTECTION" IS A MYTH. BUYER BEWARE!!

ConsumerAffairs Research Team
The ConsumerAffairs Research Team believes everyone deserves to make smart decisions. We aim to provide readers with the most up-to-date information available about today's consumer products and services.
PayPal was founded in 1998, and eBay acquired it in 2002. The company now has nearly 200 million active customers, and in 2015 the company hosted approximately 4.9 billion transactions. Customers in more than 200 countries can use the company's services and hold money in their accounts in 25 different currencies. Consumers can use the service to transfer money to other individuals, pay bills, make online purchases, make donations and obtain financing.
Online payments: Consumers can use PayPal to check out on millions of websites. Those who are uncomfortable putting their credit card information on lots of different sites can pay with PayPal, ensuring their information is stored with a single company.
Credit: PayPal Credit is the company's financing option, which lets customers have flexible payment options. It can be used online, in stores and even to send money to someone else. Availability is subject to credit approval.
App: Using the PayPal app, customers can make purchases in brick-and-mortar stores with their PayPal account, send money from their mobile device and check out with PayPal when shopping on their device. The app is available for Apple, Android and Microsoft devices.
Recurring payments: Consumers can use their PayPal account to set up recurring payments for subscriptions for a variety of services, including Spotify, Netflix, Angie's List, match.com, ancestry.com and more.
Fees: Customers do not pay fees when they make a purchase with their PayPal account. When consumers send money to another individual's PayPal account and use money already in their PayPal account or in a bank account linked to their PayPal account, there is no fee.
Best for PayPal is best for individuals who want to make payments online with more security and/or transfer money to family and friends.
Compare Money Transfer and International Money Transfer
Company Name:

PayPal

Website:

https://www.paypal.com