Consumer Complaints and Reviews

In Feb they have limited my account. According to them after 180 days I can withdraw my money. Now it's 200 days and I can't still withdraw it. I have called them 10 times and each time they are just giving me runarounds. Every other rep. blaming on each other. They are calling one another a liar just to save their own reputation. I have received emails regarding the money withdrawal and the amazing part is I can't even withdraw it. I am feeling soo helpless and I seriously don't know what to do now.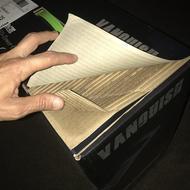 If you are ever the unlucky buyer who has no choice but to ask for a refund then watch out because if you're unlucky enough to have 33% of your purchases, have to go back with good reason like I have. Then you get banned from using PayPal. What the hell. You might say. Well I had the unfortunate misfortune to be just the person who had 4 not as described. 1 electronic item delivered soaking wet. And 1 item delivered by the courier who dropped it on my doorstep and smashed it. 3 items were counterfeit and struck off of eBay by eBay themselves. And I was hacked by someone at PayPal too. Now I have had my PayPal restricted forever and I can't buy stuff or sell stuff to support my family. So we won't have enough food to eat now. As this was my source of income to help do exactly that.
So buyer protection they won't give you. Why you ask. I put it that PayPal are in bed with rogue sellers with their counterfeit products and their dodgy ways of selling their products. So in reality this company lies to you about what they stand for. And uses the committed user to their advantage. So PayPal should be shut down and suspended from using eBay and any other company that they have the PayPal logo on. Otherwise PayPal will continue to exploit their customers.
eBay have agreed with me on all my refunds. And PayPal didn't. Why else did eBay remove those products and give me a refund on the ones that PayPal awarded in the sellers favour. They awarded in the favour of the seller on wet electronics. I have the photographs of that delivery. If you had something electronic water damaged at home it would be condemned. The one that was delivered smashed the seller said off his own back once he too had seen the photographs of the damage to refund me. The ones not as described PayPal awarded to the seller. What happened there. I would be allowed to take that back to any retailer in world for a refund. I know this as I have done the online business course. And the counterfeit products. Trading standards would have got involved as counterfeit electronics can and do catch fire.
So I was in the right on all these products. And PayPal have victimised me along with the sellers. So where are PayPal going wrong. And more to the point what are they doing to protect the people who have legitimate reasons for a charge back. They are exploiting them. That must be because I have caught people out on lots of lies. And corruption within this company. And they don't like this very much so they banned me. That is the only explanation for this.

PayPal canceled my husband's account because he received money from someone who owed PayPal money. When we called they said that it was "suspicious" that they had transactions between each other for different amounts (all under 200) several times a month. When we explain why and provided proof we were disrespected, and completely ignored. They sent us to talk to a supervisor. He too was rude and told me and I quote, "You need to handle the account that owes us money". I said, "So you're punishing us because someone who sent us money owes you money so we can't have our money until they give you your money".
They are basically holding our account ransom for the responsibility of another person. I asked, "If he pays you the money we owe will you unfreeze and restore our account" and he responds, "That's a step in the right direction". REALLY DUDE??? SO we either pay what he owes and have a "STEP IN THE RIGHT direction" chance or don't. Either way I don't think we will get it back. Do not trust PayPal! Do not let money sit in your Paypal! They will find any excuse to take and hold your money. Basically we are being punished for something we can't control.

Members of my family have used PayPal since day one on eBay. They have all had major issues with PayPal over the years... Most of them have moved on to other payment companies due to Paypal's bullying, extremely unfair business practices etc... In my case they limited my acct with no reason given, they try to hold funds for 6 months when this happens. I had 100% Positive feedback, no complaints, no chargebacks (these items have very little chance of chargebacks, or returns also), all customer items received, many have left Positive feedback, many of those are glowing reviews. PayPal asks for a lot of extra information, I'm not legally required to comply to have them release my funds. I believe this is a delay tactic & big brother collecting info as they often wont release funds no matter how well you comply (see MANY testimonials online).
PayPal is a payment remitter, NOT a bank, it's regulated by other state regulators. PayPal has lost a few class action law suits (Zepeda v PayPal, Comb v PayPal) for violating the electronic funds transfer act which pertains to long term funds holds so there is history & precedent of their bad business practice that is still happening! The law in 48 states no payments may be held more than 10 days, but PayPal plays games with their customers making it seem they have the authority to bully you, holding your money over your head (typical monopoly BS). I suggest if you're experiencing this you give them a few chances to work with you before making any complaints, but we all know it will go nowhere no matter what you or they say (delay tactics abound). Take them to small claims court (research how to do this simple procedure before trying).
They MUST reply within 30 days, or they will forfeit the law suit. They are very likely not going to fight you in court, instead opting to make a deal with you over the phone before the court date. Tip: make copies of all conversations, paperwork etc. You can also file complaints at various attorney generals offices associated with your state & PayPal's various related states (CA & NE), the Better Business Bureau, ConsumersAffairs web page (here), Federal Trade Commission, you may want to make copies of all these complaints & send them to PayPal via registered mail with signature required. All this sends a strong signal they had better take you seriously, they are about the only things that will! I left PayPal which was a hard decision because many buyers on eBay etc. Dont know how evil PayPal is to sellers & may not want to enter credits cards... when PayPal is more convenient... Good luck!

PayPal is a joke. They have access to my bank account. I have emailed DOZENS of times to have my account closed because I can't do it from the site. I keep getting an error message. I want to close PayPal because I have a charge they won't refund, even though I disputed it and they REFUSE to tell me what the charge is for. I want to DELETE MY ACCOUNT NOW.
How do I know I can trust these reviews about PayPal?
855,731 reviews on ConsumerAffairs are verified.
We require contact information to ensure our reviewers are real.
We use intelligent software that helps us maintain the integrity of reviews.
Our moderators read all reviews to verify quality and helpfulness.
For more information about reviews on ConsumerAffairs.com please visit our FAQ.

I've been a member of PayPal for almost 6 years. All of my online purchases, which are hundreds a year, are ALL through them. Recently, a seller on Etsy.com sold me fake Swarovski bead products. I had to prove that they were fake, and I presented it to them. However they did not grant me my refund. They allowed of the scam artist seller to deny giving me a refund. What kind of protection is that? They had the proof that it was fake. All they offered me was a measly $30 when I spent $100 on fake items. I expected them to protect me better than that, especially when I have the proof & messages with Swarovski claiming they are not genuine. 0 stars if I could!

A few months back PayPal froze my account and wanted me to prove where I lived. I was a little confused as I have been using paypal and eBay for more than 13 years and never had any problems and thought after all this time they are checking on me!!. They have access to two of my bank accounts and a credit card and yet wanted me to prove where I lived and who I was. You would think since my bank accounts and credit card is hooked to my address would be good enough. I phoned and explained that I have moved once in the last 20 years and I do own my home. I did send them a copy of my driver's license and a copy of my home tax bill which was paid up for the year.
After a few phone calls no one can answer why this is happening and the information that was sent was not good enough for them. I have come to the conclusion that paypal does not want any information from me but in fact they just want to aggravate me or someone at paypal does. I was ticked as I thought I couldn't use ebay but have since found that I can still buy things from ebay and just use my credit card. I have already contacted a lawyer and will eventually be able to access my paypal account. I will not use paypal again and once the lawyer gets things moving and able to access my account just to remove my bank account information. I did report this to the authorities also just in case someone at paypal decided to help themselves to my accounts before I had a chance to change them at the bank. There must be others that have had this problem and wonder how they made out.

I can't believe they still operating because their services to their customers is a total disgrace to the core and I had my account limited because of what happen back in 2012. That was a mistake when I created 2 account instead of 1. BUT WAS 2012 and the problem is that their policy is so strict, wrong move and they ban you in a instant without warning you to delete your second or block one of your accounts to prevent a ban or they could give a bit suspension but nope they are disgusting **. I now just have to wait for eBay to find alternative company and use alternative methods for payment and also for those who also having the same experience to replace their stupidity. Also they been working with known companies, I hope the companies cancel their contract with them because someone needs to tell them that do not pay or feed PayPal because of their totally poor experience.

3 times I have spoken with Paypal Customer Service and they are never helpful. It is either I don't know or I can't. Today I am extremely upset because I have Paypal set to use their credit and not my checking. I spent the weekend out of town and paid for Ubers through Paypal just to see everything charged to my checking account today unexpectedly. When I called they said 'oh yes, Uber doesn't accept PayPal credit'. Ok, well nowhere does it say that and their response well put it on Feedback and maybe it can be added. In the meantime my checking is empty and I have a 2 year old. Awesome.

A friend sent a personal payment to me via PayPal. She had some technical difficulties that she was trying to work out with PayPal. My payment was supposed to go through on her bank account but because of those technical difficulties it went through on her card and I got charged a large merchant fee - she was not given an option to choose which way she wanted to pay. When trying to contact customer service to explain what happened and get my fee back, their first reply was a cut and paste that did not address the issue.
The second reply was bullying and belittling with bolded words, and they denied all wrong doing. They relied on their erroneous "records" (based on a technical glitch) and treated me like I was either stupid or lying. They claimed that I would have been charged a fee even if it was a personal payment, yet their website says there is no fee when using a bank account. Even if the error was on my part, good business practice means they would be willing to work it out in good faith rather than becoming accusatory. I never got my money back. I can now understand why there are so many complaints on Consumer Affairs about PayPal and why they were fined millions of dollars for illegal business practices.

First PayPal took my money from my PayPal account, but they did not put it in my bank. When I complained they told me that it can take 3 weeks, so I waited. After 3 weeks they said that they want a proof from me that the money is not in my bank. They wanted to see my bank statements, all my activities in the bank for the last 3 weeks. I had to give them. After that they wanted to wait that one month will pass from the withdrawal day, and they returned the money. They also said that the problem was because I had a PO box in my address. I actually had 2 addresses and only one was a PO box. And I made 3 other withdrawals after removing the PO box and still they did not transfer the money. And I had 3 other times to show them my bank statements and activities. This hurts me and I think it is the against the privacy law. Why a worker need to see what I buy? If you know a lawyer that can sue them. Tell me.

I bought something off of someone and was misinformed on what it was. Within 15 minutes of me sending my money I called PayPal to have It reversed. They told me I would have to talk to the buyer because there's nothing they could do. Which isn't right because it was not electronically taken out of my account. It was not electronically put into their account they were just being stubborn. Finally I talked to the buyer who stopped the transaction. PayPal still took the money out of my account and is now holding it. It was in digital space. There's no reason why they should not be able to stop it and there is no reason for them to pull my money. It was reversed before the end of the day. Even though the transaction had been cancelled they still pulled my money out of my account and is now sitting in digital space for 2 to 3 days.

PayPal received payment for an item I sold on eBay. I was informed that my funds became available for use, and I was directed to transfer the money from PayPal to my personal bank. I was told that it could take up to 1 Business day to complete this transfer. As Of 2 business days, my transfer status is still "pending." I spoke to customer service after the 1st business day and was told that I should be getting my money by the following day. The following day arrived and still NO MONEY! I spoke with another customer service person who gave me an entirely different reason.
When I asked what does pending mean, I was told that after I submitted a request to transfer funds that it had to go through a Clearing house for processing, and then it was subject to approval by The Federal Reserve, and could actually take up to 5 business days to get my money. I find this entire explanation laughable, and I am going to request that the balance of my money be sent to me in the form of a check. Never will I ever do business with these crooks. It's very frustrating that they are able to hold onto people's money like this, and give a bunch of reasons that make no sense.

PayPal didn't bother to help me when I needed them the most. My account was limited for unknown reasons. Provided all the requested information, yet they denied the appeal and held my money for over 180 days. I have a business to run and no way of accepting payments now. How can I pay employees? How can I expand the business let alone pay our own bills? You can't because PayPal doesn't care about you period... Then again, why should they? They can take your money and kick you in your throat and toss you on the side of the road.
Went through endless months trying to get an answer on my account, but they wouldn't bother. Had to resort to desperate measures and hire Auction Essistance to help me open up a new business PayPal account. Starting over from scratch isn't fun, but when you are in such dire situations, you do what you can to get your business back up and running.

When we sent our friend money to pay for a car rental during our vacation we misspelled his name and IMMEDIATELY called PayPal to tell them that the money was going to the wrong person. We asked that they stop the payment but they said they could not and that we needed to call our bank to stop payment. So we stopped payment and PayPal continued to send the wrong person the money even though we told them NOT to. Now they say we have a negative amount in our PayPal account which they plan on taking out of our account at the bank. PAYPAL TOLD US TO DISPUTE IT WITH THE BANK... Why did they send the money to the wrong person after we told them not to??? You can't talk to anyone who understands you! HOURS on the phone with PayPal and the bank and now we most likely will never be able to use the PayPal account because of this.

I've been using PayPal for more than 2 years now. At first, it was such a hassle trying to encash payment to my bank account because they have a 21 days wait time for security purposes before an account can encash funds and I had to bear with that. I trusted PayPal because of that. I thought it wont be easy for anyone to make fraudulent accounts on PayPal since they have this security feature for new accounts and most scammers create new accounts all the time so that they wont be traced. So I kept on using PayPal until this time. Here's what happened, since I'm outside the US, I'm in the Philippines, it normally takes 2 - 5 business days for the funds to be deposited to my bank account. I needed the funds for an emergency so I transacted with a third party to encash my PayPal funds immediately in exchange for a 2% charge.
These third party service happened to be scammers and I only found out when I already sent them my PayPal funds. I called PayPal and filed a dispute but they said they can't do anything about it. Jake from disputes team said that it was all my fault and they can't help me even after I provided all evidences of being victimized by a scam. And this is not the first time this happened since there has been a lot of complaints regarding this. I thought PayPal got my back and I can trust them to help me get the issue resolved but I was all wrong. They're useless and they support scammers. They could've easily traced up where my funds went and stopped the thieves from getting the funds and helped out in capturing the criminal. However PayPal won't cooperate so there is no way to find out where these scammers are and where the money went. PayPal therefore supports scammers more than the victims. Or they're just completely useless.

Called customer service 4 times now to resolve empty promises that my account would be credited back to zero balance, yet they were unable to explain the reason for the existing negative balance. Today when I call, I'm immediately & automatically transferred to a collection company who doesn't have weekend hours! Also when attempting to send an email through their conflict resolution portal, I get an error msg and cannot send the email. Disgusting. Will NOT recommend using PayPal to anyone.

HORRIBLE experience. My PayPal account had negative $1,400 balance because money was deducted from bank account and then paid out to another account holder. Then, PayPal transferred $1,400 BACK to my bank account creating a negative PayPal balance (this was the first mistake). I immediately contacted PayPal. I was told that I had to manually transfer the money back to PayPal again. When I transferred $1,400 back to cover negative balance, I included an addition 1,500 to make another transaction from PayPal. So, I transferred $2,900 to PayPal to cover a $1,400 balance. But PayPal never posted $2,900 to my account (this was second mistake). My account remains at a negative $1,400 balance. Then, PayPal automatically deducted another $1,400 from my account to collect on erroneous negative balance (this was third mistake).
PayPal has $4,300 pending against my bank account for a $1,400 balance. And my PayPal balance is still negative!!! My first call to PayPal, I was told there was a 90 minute wait to talk to representative. After waiting, I was transferred to "collections" -- call went right to an "after hours" message. Did the customer service representative not know the hours of the collections department? Second call, no resolution after speaking with representative. Third call, told there was a 34 - 50 minute wait. No resolution. The PayPal site does not offer live chat option. There isn't a single resources online which yields results. And there are poor options to send email / electronic message regarding account issues.
When I eventually spoke to a PayPal telephone representative, the representative just stated the obvious - my account is in negative balance. I KNOW. THAT IS THE ISSUE. What is the purpose of the long wait for customer "service?" I can read my account out-loud independently. Most frustrating, my issue is between me and PayPal, not a third party! I am not waiting for PayPal to get reimbursed by another account holder. I just need PayPal to correct my account balance. My 'work around' was to alert my bank to not payout any funds to PayPal going forward.
Once my current negative PayPal balance is resolved, I will delete my PayPal account. PayPal handles a vast amount of transactions and should have better customer service. I understand there are errors or process failures. But I don't understand the lack of customer support. It is 2017 and electronic payments are as easy as downloading an app on smartphone. PayPal does not have monopoly. There is NOT a single reason to use PayPal going forward. There are too many options with better customer service.

PayPal has the most convoluted eCommerce store integration I've ever experience. I've set up many online retail sites using a half dozen other online payment processors and PayPal has BY FAR been the worst. They're constantly changing how their online payments processing integrates with websites, it is the most overly complicated integration process I've ever come across, and they are the least supported by most content management systems. Stick with Stripe, Authorize.net or one of the many other large and well-known online processors. Oh yeah, and the owner of the website I set up with PayPal keeps getting locked out of his own merchant services account and it takes an act of Congress to get it un-suspended.

I have used Pay Pal for years and have never had any issues until today. I made two refunds to my friends a week ago and as of today they still did not receive their refunds. I called Pay Pal (and waited on hold for 30 minutes to talk to someone) and they had NO reason why the refund did not go through. They said the recipients of the refund would need to call Pay Pal in order to receive their refund. And sit on hold for 30 minutes as well?! Or I could cancel the refund and send it to their email. Why wouldn't it work the right way the first time? I got no answer and a rude customer service agent. Also, I was not notified that the refund had not been sent. Why has Pay Pal changed and why are we as consumers not notified when things are not working properly?

PayPal is a platform open to scammers! Beware. Your money is not protected. On the 25th July I suddenly had PayPal take $40 from my credit card by Babbel! Because there was apparently an auto renewal on my purchase 1 YEAR AGO! I asked PayPal to reverse this and cancel this renewal ON THE SAME DAY and PayPal response was that the transaction was valid!!!! Is this reasonable? Surely if I was unaware of the auto renewal, then I have a right to cancel the renewal on the 1st day seeing as I have not received any benefit out of the new period? How many other purchases have I made where the small print says they can take the same amount in a year's time? No, no PayPal! I am out of here you scammers!!!

I received a pre-paid $25 Paypal card but was having trouble activating so I contacted cust srv & was instructed to email my SS card, pic ID & a piece of mail. I immediately provided docs as requested. After waiting two days I received their response advising me that my Paypal acct was locked and I was banned from ever using Paypal or Ebay due to my using a deceased SS#. They said I used a deceased SS# to defraud their company.
Again I contacted cust srv & was advised to contact SS to obtain proof I was not being fraudulent. Now I just wanted to activate a prepaid $25 card. I had to go to SS office wait in a horrendously long line to get a copy of a doc showing SS# & name. I forwarded the doc to Paypal via mail and have yet to receive their response. Oh and that $25 card was canceled & refunded less the $5 card cost. Since this is obviously a mistake on the part of Paypal they could have, at least, included the $5 card cost in the refund.

I ordered a item on June 15 for a Father's day present and it was 50.88. I later got a notification from my bank that I have 2 overdraft fees for the 50.88 that was charged to my account 2 WKS LATER. I have been a PayPal customer for over 10 years and the more I think of this, the more I am highly upset. I authorize a charge of 50 on the 15th WHEN I HAD THE MONEY not two weeks later. I called the seller and he didn't even know what was going on. I called and spoke with a representative who said I need to call my bank, then my bank says I need to call PayPal. I am just being a ping pong ball in the back and forth and when it all boils down to the fact that my bank would have never given me the fees had not the money was withdrawn, when I requested it. I am a month out and I still am trying to recover from the fees associated with this charge, and nobody really cares.

They will do anything to hold your money and steal it, how has this company not been taken down? I spoke to customer service and they told me bare faced lies as my funds were still on hold after 10 days despite items having being posted to my own expense and shown as delivered. I contacted the customer service which is based in Ireland, spoke to some loser on minimum wage who clearly admired the power he had in speaking to me, a paying customer like crap. When I called him out on his lies he limited my account there and then for no reason. Just as a simple act of revenge.
They are not a bank as banks are regulated and none are allowed to hold funds at their leisure. When I complained on the Facebook page along with 100s of others my comment was removed and I was blocked from the page. My advice is just don't use them or eBay. If you need the money which most people who sell do then you will be lucky to get it!! Try selling locally, you may get a bit less but then after you pay 2 lots of fees, wait 10 days for your money at least and jump through hoops there after to get it then I'd chose that option. I preferred the old eBay, cheques and postal orders least you actually got paid in full for your item.
They have brainwashed the public into thinking PayPal is the only way you can be safe when it's PayPal themselves that have proved to be the most fraudulent company I have ever known! They see sole traders and small business go down the pan as if you receive any payment over £100 then its high risk and they limit your account. Call customer service liars, they limit your account. Breathe wrong, they limit your account. I closed my bank down too and to add insult to injury they tried taking over £600 from it but my bank stopped it in time!! As my account was limited what was the 600 for. Yeah PayPal lining their own pockets, nothing but a bunch of crooks. Avoid at all costs!

I have been a PayPal user since 2009, I joined PayPal because I buy and sell on eBay and Poshmark. One of the perks I enjoyed for years is the Pay Later feature. Then it stopped letting use it, I called was given 3 different reasons I was told "I see your account is in perfect order" "I see you have never had a problem with not paying" However there is nothing I can do about it. My last call to customer service I was told it was a "Promotion offer". A promotion offer? A promotion that has lasted for years?
The truth is they could not give me an answer so PayPal created an answer. All I will say is PayPal has no problem taking your money they have no problem billing you or cornering you so you have to use them. I PERSONALLY THINK THEY'RE LIKE MANY HAVE BECOME GREEDY PIGS AND WITH THAT THEY WILL FALL LIKE MANY PIGS DO. It's just a matter of time. I would not be so bothered if they had not lied to me or if they had a legit reason. With that said if you can find a way to not use PayPal and just use your own bank do yourself a favor by using your own bank. Their customer service and their deception will be PayPals down fall.

I have been with ebay and paypal for 10+ years. I have always paid my paypal account on time. Today I tried to make a purchase on ebay and the transaction wouldn't go through. When I checked my paypal smart connect account it said my account was closed by Synchrony bank. Now, I have to reapply like a new account which they declined. How else do I pay for my ebay purchases? BAD WAY TO TREAT YOUR LONG TERM CUSTOMERS PAYPAL.

Well on July 27th my son who is 11 and autistic figured out my PayPal login. He then bought several things without my authority. PayPal refuses to give me a refund until my bank pays them. My bank is got the payments on hold as it has put my account into overdraft and charging my account $105 overdraft fees. PayPal says it's not their problem contact my bank. My bank is saying they cannot do anything because the payments have not cleared are still pending. This is nuts that PayPal is refusing to give me my refund when it was unauthorized. Not happy at all. Being jerked around caught in the middle. The lady on July 28th at PayPal was very rude to me and refused to even address my concern or explain anything even throwing it in my face my son did it. She even refused several times to give me a supervisor. Her name was Mary. Not happy at all stressed out big time.

I have been a customer of PayPal for 9 years, have a lot of experience with customer service, and I have never hung up on someone before today! Randy, from PayPal, was very defensive, condescending and irritating. She didn't allow me to fully explain my situation, and then rather than being sympathetic to my confusion, she kept telling me that the information was emailed to me last October 2016, in a very condescending manner. I understand that PayPal's policy is not in Randy's control but I do feel that her delivery of this information could have been given with more patience and understanding. I was not given the opportunity to provide feedback to this interaction, so I hope this gets back to Randy to not treat everyone as an escalated call, some just want some clarification.

Beyond amazing customer service from supervisor Dylan. Dylan was so generous, understanding and helpful today with an issue most workers would say is out of their control or other similar verbiage. He made my month, seriously. I've had huge problems with prior merchant service companies and never thought Paypal would treat me the best, but they have! Thank you.

PayPal has limited my account and froze my money for 180 days for no reason. I Provided all required information and sent over 12 emails which have gone unanswered. PayPal emailed me stating my account was limited due to customer complaint and charge back which I have never had. I had a steady income from eBay and suddenly PayPal froze my account and access to my funds pending ID, Address verification, tracking information and customer invoices which I provide ALL the same day. PayPal has not responded to any of my emails requesting status of my documents and when I call them I get placed on hold for about 25 mins, or get hung up on. I call back and either get placed on another 25 minute hold or hung up on.
I've called them over 20 different times. It is now affecting my business as they will not release my funds so I can pay for business expenses. They are violating my civil rights and I demand release of my frozen funds as I did nothing wrong and PayPal's reasoning to limiting my account was based on a lie. I also sent an email to PayPal requesting their reasoning for limiting my account and attached their user agreement as I have read it in depth and have not violated any of their terms.

ConsumerAffairs Research Team
The ConsumerAffairs Research Team believes everyone deserves to make smart decisions. We aim to provide readers with the most up-to-date information available about today's consumer products and services.
PayPal was founded in 1998, and eBay acquired it in 2002. The company now has nearly 200 million active customers, and in 2015 the company hosted approximately 4.9 billion transactions. Customers in more than 200 countries can use the company's services and hold money in their accounts in 25 different currencies. Consumers can use the service to transfer money to other individuals, pay bills, make online purchases, make donations and obtain financing.
Online payments: Consumers can use PayPal to check out on millions of websites. Those who are uncomfortable putting their credit card information on lots of different sites can pay with PayPal, ensuring their information is stored with a single company.
Credit: PayPal Credit is the company's financing option, which lets customers have flexible payment options. It can be used online, in stores and even to send money to someone else. Availability is subject to credit approval.
App: Using the PayPal app, customers can make purchases in brick-and-mortar stores with their PayPal account, send money from their mobile device and check out with PayPal when shopping on their device. The app is available for Apple, Android and Microsoft devices.
Recurring payments: Consumers can use their PayPal account to set up recurring payments for subscriptions for a variety of services, including Spotify, Netflix, Angie's List, match.com, ancestry.com and more.
Fees: Customers do not pay fees when they make a purchase with their PayPal account. When consumers send money to another individual's PayPal account and use money already in their PayPal account or in a bank account linked to their PayPal account, there is no fee.
Best for PayPal is best for individuals who want to make payments online with more security and/or transfer money to family and friends.
Compare Money Transfer and International Money Transfer
Company Name:

PayPal

Website:

https://www.paypal.com