Consumer Complaints and Reviews

On Oct. 10 2015, I bought a pair of headlight assemblies. Last week I noticed a bunch of moisture in one of them. I called today about getting it replaced since it has been less than a year that I have had them installed. I talked to the warranty department and they said the warranty was up October 10th and there was nothing they could do. The lady told me that if I called the 15th they could help but not now (today is the 20th). She said it is "WAY" out of warranty now. (I don't know how 10 days constitutes "WAY" out of warranty. An extra 10 days past ordering and less than a year installed in the vehicle. They offered 10 dollars discount but I would have to buy the new part and pay shipping and then they would refund the $10 later. At this point I would rather buy a new headlight from another company instead of give them more money when they are NO help. Don't buy from these people. The parts are junk and their service is horrible.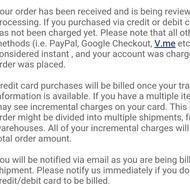 First of all when a customer orders an item, it's instantaneous that the company has the item on hand. Once an order is placed, customer receives an order confirmation within a few minutes not several hours. An email would then be pushed for shipping process and handling within 4-7hrs. 24hrs passed and still waiting. Then a final email with shipping and handling information within 8-24 hrs, ready to ship with estimated date of arrival. (Called, was told outsourced company searching for item/product. Take another 3-5 days.)
Secondly, a customer should not be emailed being told their credit card or debt card needs to be cleared or will not be charged until item ships. But to be told that alternative payments is priority charge immediately. This made me feel like my money was not good enough for the company. In this case my item was paid by debit card in which the transaction was successful meaning money was good!
Lastly, a customer should not be notified that item is being outsourced which will take 3-7 business days, then another 7-14 business days for arrival estimated time of arrival. Why advertise a product if the company does not have item(s) readily available. Or if the company must outsource the item, orders should be treated with respect and have no delayed transaction. A customer should not have to wait 28-48 hrs for status of item being picked. Then a few days to be told the item is being packaged for shipping and then a few more days to get item prepared for item to depart for shipping. Too much wait for an item that was charged for shipping and handling.
It's very understanding if the customer didn't have to pay for shipping and handling. If it was free shipping no complaints would be necessary. It's obviously clear that the item is in dire need and expected or anticipated the item to arrived on an estimated date. The company should never charge a customer for shipping and handling if item will take almost 2-3 weeks for processing.
I deeply regret ordering from this company! Anyone ordering from this company should take caution ordering from them. I do not recommend this company to anyone at all! Items and pricing are very luring but not worth the wait time especially if you have to pay shipping and handling. You are better off paying a little more with another company. At least you'll know you get your item on time. If you still continue to order from them, call the company first and ask about item on hand first and what will be estimated date of arrival. Don't get stuck without a part that will not come when you expect it. My Vehicle is currently stranded for a while till I get my part in 2-3 weeks. I'm left with having to worry about transportation now! Good luck to the next customer!

I recently ordered brake rotors for my 2005 Toyota Solara and within days the hub started to rust to the point that it left orange marks in my driveway. I've been working on cars for over 40 years and never saw rotors rust this bad. Very poor quality. Their brake pads weren't any better. I ordered top quality pads but received inferior no name pads that lasted all of 5,000 miles! You get what you pay for. I changed these parts with high quality parts from my local auto parts store. They say you are getting high quality parts but you get junk! Better off spending extra $$$ and getting quality parts.

I ordered two parts for a GMC pickup truck, and selected overnight shipping. I am in a small town in California on a firefighting assignment and need the parts immediately. I received confirmation of the order. Shortly after that I received two emails; one saying the order was processing, another saying it wouldn't be processed and was on hold. This second email asked for additional personal information, including a photocopy of my driver license or passport, copy of my credit card, copy of my billing statement, etc., and was directed to call a California phone number. This number in turn went to the Philippines. When I called the number, each time I asked where I was calling, the person on the other end hung up. Each person refused to answer my questions, and appeared to have a poor understanding of the English language. I was denied access to a supervisor.
I have never heard of such a thing. I order items online very frequently. This company, Auto Parts Warehouse, states that parts aren't shipped until receiving additional verification, by foreign call center. The email I received also stated that the company would only ship to the card's registered address, unless I supplied additional personal information and details. I demanded that the order be cancelled without charge. It remains to be seen if that happens. I consider this practice dishonest and deceitful at best, and it's cost me any chance I had of getting this part right away from some place else. By the time this deceit was discovered and addressed, it's late enough in the day, on a holiday weekend, that I can't get a part shipped. I'm attached to a very mobile wild land fire fighting operation in a busy fire season, and am not happy at all about the way Auto Parts Warehouse does business. Avoid them.

I ordered an oil pan for my 74 c10 pickup, and when it came time to install it it did not fit, ie the bolt holes were completely off so according to your return policy I just tossed it. Now I'm trying to install the weather stripping for the doors I ordered and I am having to alter the door panels in order to make them work. This has got to be the worse parts supply outlet I have ever dealt with. I work on vehicles all the time and restoring my truck is an extended time-consuming endeavor. I order parts ahead of time expecting them to fit as factory parts do. It makes no sense that one should have throw a part out or alter the mounting surface to make a part fit. Just where the hell do you get your defective parts from. I promise you I will never ever order parts from you again. The weather strips for the doors are ill fitting as well. So much so that trying close the doors even after trying make adjustments is near impossible without slamming the doors.
How do I know I can trust these reviews about Autopartswarehouse.com?
638,664 reviews on ConsumerAffairs are verified.
We require contact information to ensure our reviewers are real.
We use intelligent software that helps us maintain the integrity of reviews.
Our moderators read all reviews to verify quality and helpfulness.
For more information about reviews on ConsumerAffairs.com please visit our FAQ.

Auto Parts Warehouse claim to be an American company (per the representative I spoke with). This so called American company totally operates out of the Philippines, VERY POOR CUSTOMER SERVICE... Order a thermostat & water-pump online, 3 days later I was told the water-pump wasn't in stock and they will help me find a different one that fits my car. I clearly explained that I wanted to cancel the entire order because time was of the essence and I already lost 3 days. I verified that the order was cancelled including the thermostat.
They shipped the thermostat anyway and took the money out my account for the water-pump anyway. I called and they give me the runaround, spoke to 6 different individuals in the Philippines & NONE was able to help me. They want me to return the thermostat before my money is refunded and I have to wait 3 more days for the money they charged for the water-pump which I never receive to be refunded to my bank, no one cared to help or understand the inconvenience they caused. They were rude and so-called manager of the operation can barely understand English. THIS PLACE SUCK!!! STAY AWAY...
I was desperate to get my car fixed so I asked that they they talk with my bank and get the funds released or next day air an equivalent water-pump. They told me "Sorry Sir for your inconvenience, when you return the part we will refund the $$ for the thermostat and you will have to wait 3 day and the $$ for the water-pump will be back in your account" and then hangup the phone. Totally screwed me!!! RIP OFF.

I guess it's hard to tell the difference between a mirror and a spring. I ordered a $55 mirror for my van. They sent me a $12 spring. Not only can you not get someone in America to speak to, but of course I have to wait until after I return the wrong part to get my refund. What a scam. I'll never order from them again.

Definitely a buyer beware company. I ordered a part using their part finder "guaranteed to fit your vehicle." They sent me the wrong part, but I didn't realize until after the 30 days had passed. They refused to exchange it for the correct part. I was willing to pay return shipping, whatever -- just didn't want to be stuck with the wrong part. Will definitely shop locally from now on.

Entered 2 items in the shopping basket and wanted to pay. Entered the special code received via e-mail (END0529) which prompted the basket to be emptied. Tried again and again the basket was empty after entering the code. Called the company and upon check out gave the code. Person stated that he had to check with the supervisor and upon return I was told that the items were not covered by the code. Asked for a supervisor and was promptly disconnected.
Called back again and after some waiting talked to a supervisor who entered the items once again. He told me the same thing that the items were not covered under the promotion. We went through the ad and found out that basically ALL manufacturers are not covered by the 20% promotion under END0529. This has to be considered consumer fraud and false advertisement. One goes through the ordering process to find out that basically none of the items ordered will provide a 20% discount as advertised. I will not try to buy from these folks again.

I bought a 4 wheel brake kit for my wife's 2012 Toyota RAV4 sport. I specified it was NOT a 3rd row seating option. What did they send me? The WRONG PART... Oh wait, there's more. I called for a replacement and they WOULD NOT provide an RMA/shipping slip to get it from my home to the auto part's plant (Power Stop in Chicago). As such, I'm stuck with product I cannot use.

I ordered a part from AutoPartsWarehouse that I needed next day and paid for overnight shipping. I was assured that the part would be shipped out same day. Due to procrastination and incompetence from them this part has yet to be shipped two days after. Customer Service cannot tell you if or when it will ship. This business is extremely nice and helpful when ordering a part but when the back office takes over the professionalism is gone. I spent over two hours on the phone with them and had minimum help. The first two employees would not transfer my call to a supervisor nor will they give you an email to file a complaint. Please do not go through the same mistake I did, if a part is needed overnight, by using this business. This business is also owned by US Autoparts and it is impossible to get a member of management to contact a client.

I needed a new window regulator for my Beetle and after shopping around I found that Auto Parts Warehouse had the cheapest around. My mechanic also recommended getting a window motor in case mine was shot. I placed my order before reading all the horrible reviews online. I was really really worried. After placing the order I checked my bank account and it appeared that I had been charged twice. I was livid. But I called customer service and they kindly explained to me that since the parts were coming from different places they had to do the charges a certain way and that after a little time one of the charges would drop off. I called my bank and they told me the same thing. About a day later one of the charges dropped off.
Then I had my mechanic fix my window and it turned out that I didn't need a new motor. I considered selling my motor on eBay because I was worried about dealing with Auto Parts Warehouse because of the negative reviews. But I sent back the part with a tracking number and the company was wonderful! They contacted me immediately and stayed in contact during the whole process. Today the refund was posted on my bank account and I am so happy that they made the return so easy and that I didn't have to use eBay. I know there are a lot of negative reviews about this company, but for me they were excellent. Hopefully you get the same service that I got with Auto Parts Warehouse. Good luck!

I bought a drive belt that was recommended by their website. When it arrived and I tried it, it didn't fit my car. I researched further and found out their website suggested the wrong length for the driving belt. I tried to return the drive belt and it took them one hour to accept and process a return. They kept going around and around my complaint until they accepted processing the return. Their parts and selection are not better than a local store, and their service is horrible.

Ordered part for 2012 VW. They sent part for 2011 VW. Now they say I have to pay the return shipping. Unacceptable. Beware buying from these jerks. Go elsewhere or waste your money. I hate Autopartswarehouse.

This is the biggest joke. They have terrible parts and customer service. They lied to me for months saying my part is on back order and it will ship out soon. Well it never did and now the warranty is up on my 3rd party from them. They lie just to screw you out of your time and money and the best thing I can recommend is never order from here. Ever...

I order a parts for my 2000 Audi a6 and I found this place as they advertise a OEM parts direct fit and the price wasn't too bad. I place the order with them and order two catalytic converters and clamps. At first everything was looking good. I did received the clamps in three days and I thought this was going to be good. I spoke too soon because I place my order in 02/15/2016 and today is 03/13/2016 one month later and I haven't receive my parts. Not only that - they keep telling me that they are working on it and still no parts yet. The day I made the purchase they told me it was going to be like the ad said 2 to 3 business days for shipping. As they promise me that they will deliver the catalytic converters on time I have my mechanic start working on it and now I don't have my own car to drive around and I have to be paying for rental to go to work and I have to pay my mechanic for storage on my car.
It should be something to make this kind of business to close or at least to change all the advertise they do and erase all the lies of it. This is my first and last time I will get parts from this company. I hope this will help others to not to buy any parts from this website or phone sale because they will have no problem taken your money and let you waiting for your parts like they did to me. I'm going to try to get my money back and I hope this will be not a problem - other way I will be posting one more review about it.

I recently replaced a leaking power steering pump on my 2001 Ford F150. The pump sent was a refurbished pump and was faulty - they had put bondo on the shaft end and painted it black. This would have failed within hours of being installed. It fell while being installed and the bondo seal broke. They charged $48 for a core fee. Because I waited more than 60 days to send back the "core" they refused to honor the core charge. I have been unable to find this policy they allude to. Run from this vendor, run very fast. There are hardworking local dealers who will do you better, treat you better than this group of pirates.

I purchased a part which broke after 7 months and they replaced it. The replacement part also broke after 6 months and I called and was told to call back on Monday to get a refund. When I called back, they refused to honor the refund, said they had no record of my calling and said that they would not issue a refund since I had gotten a total of more than 12 months of use out of the two parts. The supervisor proceeded to tell me that it appeared that I was trying to take advantage of their warranty system by ordering more than one part, but they wouldn't accept a return of the broken part as evidence.
I told them I was greatly offended since I had been a customer of theirs for years and they should stand behind their parts, but instead accused me of lying and cheating them. I called back to complain about the awful customer service and was told that the person I had spoken with was a supervisor and there was no one else to complain to. The part was only worth $14, I told them it was the principle that was bothering me, not the money. As a business owner myself, I cannot imagine treating a client that way! Each part was supposed to have a one year replacement. Awful company that does not care about ripping people off. Do yourself a favor and find a different company to work with.

I cancelled an order on Dec. 30, 2015 and was informed that I would receive a refund in 2-7 days. Since January 4th I've been calling inquiring why I haven't received my refund and it's the same runaround. One agent said that they was sending an email to authorize the release, one said they had to call me back cause they had to read the notes on the case to find out why it hasn't occurred and they always want to send a survey on their customer service. Really?! Do not use this company unless you like giving your money away, cause you won't get a refund.

I had purchased this part a month prior and right off the bat it didn't work. Little did I know I had a defective part. So I took it into the shop and they checked everything only to come back and tell me the new distributor I put in was defective. It is my own fault for not doing my research on this website. Because if I did I would have read about all of the terrible parts they sell. Never again! The customer service lady tried very hard to give me good service it was just hard to understand her as she had a moderate accent. All in all after a defective part on their side I still have to pay shipping to return the item. LOL. Please save yourself the burden and go somewhere else.

I ordered products 2 times from this site, both times this peoples cheating. One of the worst customer service I ever seen. What ever I say I have proof. I don't like to talk about this too much.

Didn't receive all parts in the box. My only option from them is to send the 70lb package back for a refund on my expense. I think not. I will never order from this place again!! Terrible service. Do yourself a favor and buy from someone else! Save yourself the headache and time.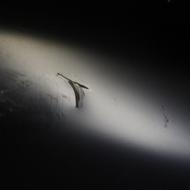 I purchased a pair of front fenders for my 2005 VW Golf from Auto Parts Warehouse to replace the rusted ones on my car. In the mean my dealership agreed to have the fenders replaced and painted at no cost to me because my car was covered under a 12 year rust warranty. Because I had the Auto Parts Warehouse fenders over 30 days under their policy I can no longer return them. Fine, I get it. So I thought I would sell them at a discount for some lucky chap on Craigslist. I opened the box from APW to photograph the fenders for Craigslist only to discover that one of the what I thought was new, fenders was dented.
I was surprised at this because the fenders were covered in a fitted cardboard wrapper then covered in bubble wrap and paper between each fender within the over shipper, outside box. I thought to myself, "obviously this is something that happened at the factory". So I called APW to see if they could exchange the dented fender for a new one and they said "no" because of the 30 day return policy. So lesson learned, always check to see if your merchandise is damaged from the factory because APW does not. APW also does not go the extra mile to contact "their" distributors to let them know that they are shipping garbage to the consumer. Anyone interested in buying a dented fender? It has no rust.

I ordered an ECM (computer) for my 1988 Ford Ranger XLT. Shipping was fast and I was excited to install. Fit perfectly but didn't even turn the engine over nor did any of the fuel pumps prime up..its like if I had no computer in the truck. I then called back customer service and the Indian sounding woman said she'll go talk to a parts specialist. They said that the ECM has to be reprogrammed for my truck at a Ford dealer (even though the description for my item said "plug and play"). I know my stuff and an OBD1 ECM from 1988 is not reprogrammable. With that set aside I went ahead and called a Ford dealership. The man I spoke to kind of chuckled and said those ECM's cannot be reprogrammed, they're plug and play.
At this point I was frustrated because I see that my truck is not gonna be on the road for quite a while now and also because the custom service rep and parts specialist don't have a clue about what they are doing and telling me. I called back and told them what the dealer said. The lady said, "Sorry to hear that sir. Let me send a request for return." I thought to myself "well thanks for your help (sarcastic)." I went ahead and went with the return and I was told I'll be responsible for the return shipping cost. How does a company have the guts to tell their customer they will be responsible to PAY for the company's NEGLIGENCE? Ridiculous. I went ahead and sent them the ECM back and paid for the shipping which was $15.50 which is about an hour of hard work to me!
This obviously bothered me so I called the customer service again. I talked to a girl named Rocky and asked for a refund of my shipping. She said "sorry sir, as much as I would like to I would not be able to do that for you." Now I get angry and kept insisting in a joking manner just to annoy her and all she did was repeat exactly what she said (This went on for a good 5 minutes.). Later on I sent a message to corporate demanding a refund for my shipping and they honored my request. So much hassle and so much disrespectful lying people in this company. REMEMBER, MAKE YOUR FRIENDS, FAMILY AND COMMUNITY AWARE OF THIS COMPANY! DO NOT DO BUSINESS WITH THEM.

We ordered a grill for a 2015 Ford Explorer from here, and upon opening the box we realized that the grill was cracked down the middle due to the box being too small for the grill and bending it. We called customer support and spoke with Charlotte and Gene who were very sympathetic and helpful with resolving the problem. We eventually ended up getting a full refund for the item as well as being allowed to keep it therefore not having to pay any return fees. The entire process took a 15 minute phone call. The price of the part was refunded a day later.

I ordered a few parts from this company and one of them was wrong so I contacted customer support and they told me they would have to cancel the order so I could reorder and such. 3 days later the order comes for 1 item... and it was the wrong item canceled. The rest of it came through... after I already ordered the other right parts. So now we have 4 items coming to my shop. 2 of them wrong, 1 from each order is wrong. From a 200$ bill to a 500$ bill... all because the agent has no idea what they are talking about. With no compensation at all. Won't ever order from this company again...

Ordered a dash cover for my husband for a 2004 GMC Sierra 3500. Paid a total of $59.96 on June 14, 2015. Received it. Husband was out of town on tour June - Sept. 6. Opened cover. It didn't fit. Contacted APW, they acknowledged it was the wrong one. They said I couldn't exchange it, I couldn't get a refund because it had been more than 30 days. They had all the right info for my truck, but sent a cover for a Savanna (van). She said she could give me a rebate of $15 on the right cover. Not happening. I will not order from these people. Right on my receipt it says "This custom Dash Cover Sierra 3500 Coverking".

I purchased some running boards for my truck from Auto Parts Warehouse. I made the purchase of the particular brand I selected because the mounting process as described on the Auto Parts Warehouse website said no drilling required. When I received the product and read the included mounting instructions, the instructions said I would have to drill 4 holes (per running board) through the rocker panels of my truck. I promptly initiated the return process by contacting Auto Parts Warehouse to receive an RMA number which acted as an authorization to return the product. At that time, I was told that Auto Parts Warehouse will refund the cost of the running boards but I would be responsible for paying the return shipping costs.
After repacking the product and paying the $78.18 return shipping fees, I felt as though I should not be held responsible for said return fees as I was not happy with a product I purchased from Auto Parts Warehouse based on false information ascertained on their own website. I called Auto Parts Warehouse and spoke with a customer service representative who attempted to assist me. I explained how I purchased the product from Auto Parts Warehouse based on the description on their website that falsely advertised the method by which the running boards attached to my truck. Again, the description on the Auto Parts Warehouse website described the mounting process for the particular running boards I selected as "no drilling required".
When I explained my dissatisfaction with the product because it was not as advertised on The Auto Parts Warehouse website, the representative said he could offer me a $20.00 refund on a previous order as well as a discount on my next purchase. I expressed my extreme dissatisfaction with his offer and stated that I am not interested in a discount on any future purchases from Auto Parts Warehouse because I will no longer purchase products from them. The representative I spoke with was kind, courteous and apologetic but still refused to fully refund my return shipping costs. At that point, I was extremely frustrated and was unwilling to ask to speak with a manager.
To summarize, Auto Parts Warehouse falsely advertised a product on their website and when I confronted them about a full reimbursement for the product, including the return shipping fees, they offered to refund the price of the product but not the return shipping fees. I would not have made the initial purchase of the product had I known about the actual mounting process. If I had made the mistake after reading accurate information posted on the Auto Parts Warehouse website, then I would have no problem paying the return shipping fees. Such is not the case. I feel lied to and taken advantage of by Auto Parts Warehouse. I am a contractor and if a customer of mine tells me they are not happy with something, I will correct the issue. Auto Parts Warehouse did not care to do right by me as a customer and I will no longer be a customer of Auto Parts Warehouse.

On Friday, August 14, at approximately 5:30 PM, I placed an order with Auto Parts Warehouse for what I was led to believe was a correct part for my automobile (crankshaft position sensor for 2003 Maxima). Immediately after placing this order, I searched their website for another part and learned the one I had just ordered was not correct. It was for a Standard Transmission. Mine is an Automatic. I immediately sent a cancel request and called them. The Filipino customer service rep kept telling me the part was indeed for an automatic (even though the page I viewed said it was for a standard). I insisted that she check with a supervisor, preferably someone in the USA. After about 15 minutes, she then said that it works on both (it does not). They said I could not cancel the order. After over a half hour, and holding for long periods of time, I hung up and called again.
The next person said it was indeed the wrong part and gave the right part number (cost 2.5 X more and was shaped differently). However, I could not cancel my previous order. I insisted that they cancel. It had been less than an hour since ordering. I sent another email cancel request. Today, Monday, 3 days later, I received an email saying the part was shipped and I could not cancel. I have discovered since that this has been a common tactic used by this company. Stay away from them. They should not even be in business.

I put in my vehicle information and it said the part was a fit and installation hardware was included. I got the part but no brackets. I called and was told by 2 customer service reps that they would be sent. Then I got an email stating brackets weren't included. I called and now and suddenly the part won't fit. I had to pay $82.91 to ship it back. They are calling it an oversight on my behalf and refuse to refund the shipping fee and have not yet refunded the part price. On their site it promises one thing and if you scroll further down it says the opposite. This site is vague and misleading, and customer service was unhelpful.
Autopartswarehouse.com Company Profile
Company Name:

Autopartswarehouse.com

Website:

http://www.autopartswarehouse.com/