An attorney who handles asbestos lawsuits says she won't let her daughter purchase any makeup in loose powder form
12/20/2018
|
ConsumerAffairs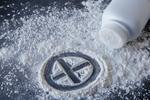 To attempt contouring, the Kardashian-esque art of using heavy makeup to sculpt the face shape, M.A.C. Cosmetics directs shoppers to a shimmery powder that's formulated with something it describes as "M.A.C. Mineral Complex."
For a more natural look, Clarins sells a translucent powder that blurs away imperfections and shine thanks to ingredients vaguely listed as "Light-Optimising+" and "Plant-based Micropatch®."
And for setting concealer in place, Too Faced tells shopper...
More
The decision was made with consumers' safety in mind
10/31/2018
|
ConsumerAffairs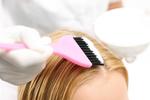 Many consumers, and even legislators making important decisions, are unaware of exactly what's in the products they use every day. But as technology advances, it becomes clear what chemicals and additives -- oftentimes hidden in household products -- pose a danger to consumers.
For decades, the Food and Drug Administration (FDA) has allowed the use of lead acetate in many popular hair dyes that work to color hair over a gradual period of time. However, in a recent announ...
More
Sort By