Any retouching will have to be clearly identified
01/16/2018
|
ConsumerAffairs

By Mark Huffman
Mark Huffman has been a consumer news reporter for ConsumerAffairs ... Read Full Bio→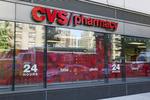 CVS Pharmacy has announced new standards for the marketing of beauty products sold in its stores and online by pledging to identify any images that have been altered.
At the same time, the company is introducing what it calls the "CVS Beauty Mark," a watermark that will identify images that have not not been "materially altered." That's defined as changing or enhancing a person's shape, size, proportion, skin, eye color, wrinkles, or any other individual characteristics....
More
Move follows report of asbestos found in certain makeup products
12/28/2017
|
ConsumerAffairs

By Mark Huffman
Mark Huffman has been a consumer news reporter for ConsumerAffairs ... Read Full Bio→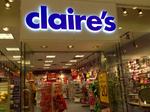 Cosmetics and accessories retailer Claire's has withdrawn more than a dozen products from its inventory pending an investigation of their makeup ingredients.
The move follows a Providence, R.I. TV news report that a mother discovered her daughter's makeup from Claire's contained asbestos, a dangerous carcinogen. The mother, who works as a law clerk in a firm that specializes in asbestos litigation, decided to send off her six year-old's makeup kit to be tested. She said ...
More
Sort By