The bill would have banned twenty chemicals from makeup and other cosmetics
04/11/2019
|
ConsumerAffairs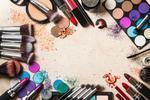 A California bill that consumer and environmental groups hoped would force changes across the entire beauty industry nationwide is shelved following pushback from the cosmetics lobby.
State lawmakers were scheduled to vote on the Toxic-Free Cosmetics Act on April 23, but that vote has been put off indefinitely. Lawmakers said that there were no longer enough votes in a key committee to move the bill forward.
The bill identified twenty potentially toxic ingredients in cosm...
More
The products may contain asbestos fibers
03/14/2019
|
ConsumerAffairs

By James Limbach
A Washington, D.C., reporter for more than 30 years ... Read Full Bio→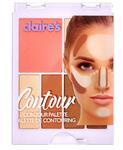 Claire's Stores is recalling Claire's Eye Shadows, Claire's Compact Powder and Claire's Contour Palette.
Testing by the Food and Drug Administration indicates the possible presence of asbestos fibers in product samples from one lot of each product. Inhalation of asbestos over time has been linked to serious adverse health consequences.
Claire's says it is not aware of any adverse reactions, injuries or illness.
The following products, sold in Claire's stores nationwide fro...
More
Sort By