The decision was made with consumers' safety in mind
10/31/2018
|
ConsumerAffairs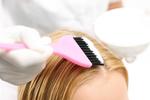 Many consumers, and even legislators making important decisions, are unaware of exactly what's in the products they use every day. But as technology advances, it becomes clear what chemicals and additives -- oftentimes hidden in household products -- pose a danger to consumers.
For decades, the Food and Drug Administration (FDA) has allowed the use of lead acetate in many popular hair dyes that work to color hair over a gradual period of time. However, in a recent announ...
More
Any retouching will have to be clearly identified
01/16/2018
|
ConsumerAffairs

By Mark Huffman
Mark Huffman has been a consumer news reporter for ConsumerAffairs ... Read Full Bio→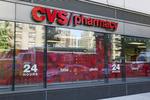 CVS Pharmacy has announced new standards for the marketing of beauty products sold in its stores and online by pledging to identify any images that have been altered.
At the same time, the company is introducing what it calls the "CVS Beauty Mark," a watermark that will identify images that have not not been "materially altered." That's defined as changing or enhancing a person's shape, size, proportion, skin, eye color, wrinkles, or any other individual characteristics....
More
Sort By