Mascara, lip gloss, and other popular products could be more dangerous than many consumers realize
12/03/2019
|
ConsumerAffairs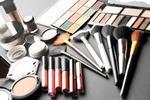 Earlier this year, researchers found that hospital patients could be contributing to the spread of superbugs through their hands. 
Now, a new study conducted by researchers from Aston University found that household make-up products, like beauty blenders and mascara, could be a hotspot for deadly superbugs. 
"Consumers' poor hygiene practices when it comes to using make-up, especially beauty blenders, is very worrying when you consider that we found bacteria such as E.col...
More
Lawmakers are pushing a cosmetics reform proposal to keep asbestos-contaminated products out of kids' hands
06/07/2019
|
ConsumerAffairs

By Sarah D. Young
Sarah D. Young has been a columnist for a blog ... Read Full Bio→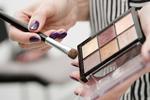 The FDA is warning consumers that several cosmetic products marketed to teens have been found to contain traces of asbestos, a known carcinogen.
The agency has issued a safety alert and recall of the following two products: Claire's JoJo Siwa Makeup Set (SKU #888711136337, Batch/Lot No. S180109) and Beauty Plus Global Effects Palette 2 (Batch No. S1603002/PD-C1179). Both products are made with talc.
"Consumers who have these batches/Lots of Beauty Plus or Claire's produc...
More
Sort By