Lawmakers are pushing a cosmetics reform proposal to keep asbestos-contaminated products out of kids' hands
06/07/2019
|
ConsumerAffairs

By Sarah D. Young
Sarah D. Young has been a columnist for a blog ... Read Full Bio→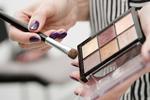 The FDA is warning consumers that several cosmetic products marketed to teens have been found to contain traces of asbestos, a known carcinogen.
The agency has issued a safety alert and recall of the following two products: Claire's JoJo Siwa Makeup Set (SKU #888711136337, Batch/Lot No. S180109) and Beauty Plus Global Effects Palette 2 (Batch No. S1603002/PD-C1179). Both products are made with talc.
"Consumers who have these batches/Lots of Beauty Plus or Claire's produc...
More
The bill would have banned twenty chemicals from makeup and other cosmetics
04/11/2019
|
ConsumerAffairs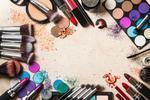 A California bill that consumer and environmental groups hoped would force changes across the entire beauty industry nationwide is shelved following pushback from the cosmetics lobby.
State lawmakers were scheduled to vote on the Toxic-Free Cosmetics Act on April 23, but that vote has been put off indefinitely. Lawmakers said that there were no longer enough votes in a key committee to move the bill forward.
The bill identified twenty potentially toxic ingredients in cosm...
More
Sort By