---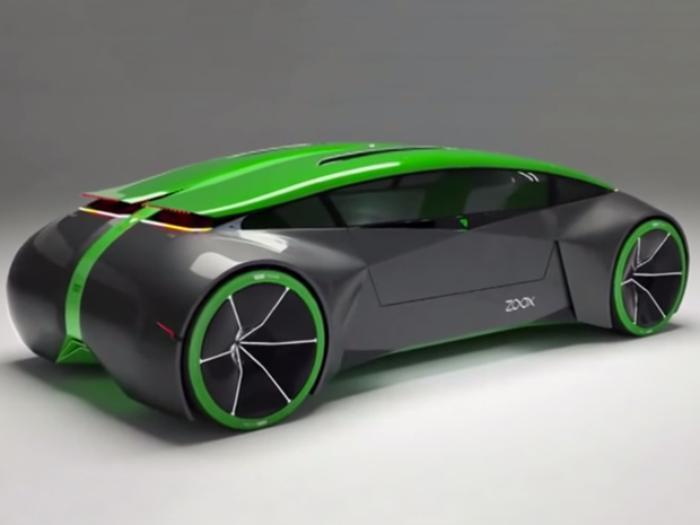 Until now, most of the companies working on self-driving vehicles have been household names -- Google, Ford, Tesla, and so forth. But now along comes Zoox, a stealthy start-up that has just won permission to begin operating on California streets.
Zoox is a little bit different in a lot of ways. Perhaps the most important is that it is designing its cars from the ground up to be taxis, or at least what we used to call taxis -- you know, cars that come and pick you up one place and drop you at another.
This has allowed Zoox to do a little creative thinking about what would be ideal in a taxi-type vehicle. First off, it can go in either direction, sort of like a subway car. There's no front or back -- no windshield or rear window. There is seating for four, but it's two seats facing each other rather than the old schoolroom-style seating found in most passenger cars today.
Zoox applied to the California DMV on March 16 and the permit was issued Tuesday, an agency spokeswoman said. That brings to 12 the number of companies allowed to operate driverless cars on the state's roads.
Low profile
Zoox is keeping a low profile and saying very little about itself. But a recent article in the IEEE Spectrum, an engineering journal, lifted the curtain a bit.
It identified the key players as Tim Kentley-Klay, an Australian designer, and Jesse Levinson, who worked at Stanford University with Sebastian Thrun, co-creator of Google's driverless car project.
While Zoox doesn't say much publicly, Kentley-Klay has been quoted as saying that rather than just building a self-driving car, he is trying to rethink the whole idea of mobility.
"At the moment, mobility is crushing the soul: Don't speed, don't drink, don't text," Kentley-Klay said at a conference in Berlin last year. "What inspires me…is giving back people their lifestyles, so they can do what they want to do: texting, vegging out, drinking."
Kentley-Klay's earlier projects have mostly revolved around media. He created an animation company and was working in commercial production when the Zoox concept came to him.
"Zoox is not an automobile company. This is what comes after the car," he said at one point. 
The California permit at the moment is for only one car, so it's not likely that there'll be a fleet of Zooxs in your neighborhood quite yet. Zoox is planning to be in production mode by 2020.
---