---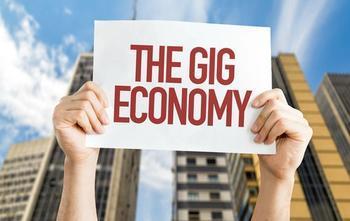 There are pros and cons to working as an independent contractor instead of an employee. But a new survey suggests workers see more cons than pros.
Deloitte surveyed nearly 4,000 workers and found that 67% of those who had worked as an independent contractor would not do so again, if they could avoid it.
More than 60% of those who are classified as employees said they would avoid working as a contractor, fearing a loss of stability, compensation, and benefits.
The results are significant because, increasingly, companies prefer to hire people as independent contractors instead of employees, in a transition to the so-called "gig economy." Deloitte says estimates indicate that the number of jobs filled by independent contractors will grow by 54 million by 2020. But companies may have to work harder to find these workers, according to Deloitte's results.
Flexibility
There are, of course, advantages to being an independent contractor and most are connected to flexibility. You can work where and when you want.
Over 40% of the people in the survey said they recognize that, but it isn't as important to them as having a paycheck every week with taxes deducted and medical and other benefits provided by an employer. The workers most leery of working as a contractor were those who most value a steady income.
"In order to achieve business goals, organizations should look to attract all talent pools," said Mike Preston, chief talent officer at Deloitte. "Organizations should start thinking about the culture they have in place and the experiences they can design for contingent workers."
Generational breakdown
There appears to be a generational breakdown at play in the numbers. Some workers value a connection to a company, if it has a desirable culture. Culture is most important for Millennials, followed by Gen-X. It's least important to Baby Boomers, who may be approaching retirement and thus are most open to working as an independent contractor.
Despite the clear preference to be on a company payroll, more than a third of respondents in the survey said they would consider working as a contractor. Women are most open to it, citing the flexibility.
Even so, the numbers show that when it comes to working independently, men are actually more likely to be working independently than women.
---