---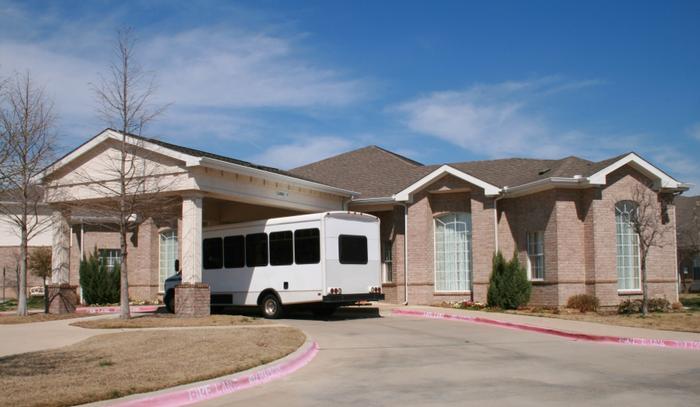 It may not be until people hit their 60s that they start to think about where they would like to live out their "golden years."
For Baby Boomers, the idea of a nursing home or assisted living facility probably isn't on the list. Fiercely independent, Boomers have championed the idea of "aging in place," living out old age in their homes, amid familiar surroundings.
But author Stephen Golant, a University of Florida researcher who studies housing needs for older Americans, has concluded that "aging in place" simply isn't practical for many Americans.
When you are 40 or 50, it might sound great. By the time they reach your late 70s, Golant says seniors may find their homes are lacking in the activities, features and amenities that a people need as they age.
Modifying homes
The National Association of Homebuilders has an "aging in place" initiative, helping homeowners design new homes so that they can live there safely and independently for the rest of their lives. Besides new homes, the concept also extends to remodeling.
"To age-in-place, you will probably need to modify your house as you mature to increase access and safety," the industry group says. "Modifications may range from the installation of bathroom grab bars and adjusting countertop height to the creation of first floor bedrooms and the installation of private elevators.
Golant, author of "Aging in the Right Place," said older people need to think about these things, and think about them before they actually need them. You can wake up one day and find you must rely on other people to meet your everyday needs. Often, he says, even when family and professionals help, it isn't enough.
Staying in control
"We need to think about two sets of feelings -- not just feeling comfortable, but also being in a place where we feel capable of achieving our everyday needs, from self-care to buying groceries to reaching doctors, and don't feel that our lives are spinning out of control," Golant said.
If you are an older person of means, your problems are less severe. You can afford the housing and services you need to live a comfortable and independent life.
If you are a low-income senior, you might benefit from government programs and services that can make your older years more comfortable.
Those in the middle, says Golant, usually get the worst of it. They often fall outside the safety net of social, long-term care and housing programs offered by federal, state, and local governments. Buying those services on the open market isn't practical either because they are simply too costly.
Alternatives
In his book, Golant offers what he considers some practical alternatives to older Americans who can't afford assisted living facilities with a high degree of both services and amenities.
One alternative is an "elder village," a grass-roots communally organized neighborhood or apartment building where seniors can interact with people their own age, feel more engaged and help one another maintain their independence.
If you are considering an assisted living facility, Golant says you should remember that it is no different from any other consumer product. Some will be great and some not so great. Older people should be discriminating customers, he says.
Finally, don't wait until an age-related health crisis hits to make plans. The widest window of opportunity for planning will be when you are in good health and can think clearly.
If you have planned and made good decisions, Golant says even poor health and disabilities won't prevent you from having a happy, productive life.
---