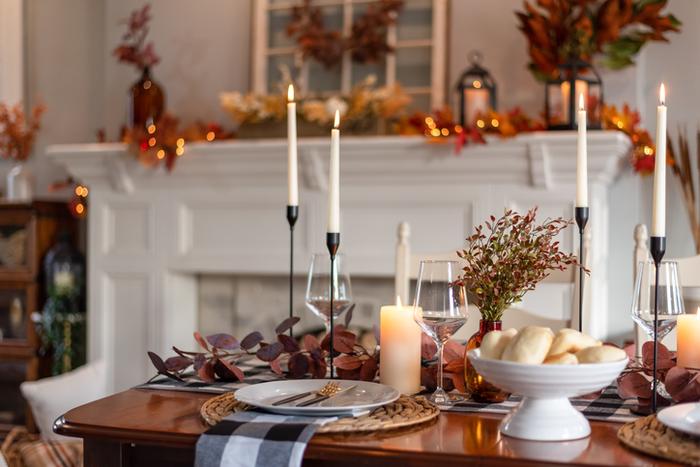 If you're going grocery shopping this weekend, better bring along the piggy bank and prepare to go head-to-head with consumers who want green beans and mac and cheese.
While discount grocers like Aldi and Lidl have tried to create deals and packages to help Americans save money on their Thanksgiving dinner essentials, not everyone shops at those stores. And those who don't better brace themselves because, as Foodmarket.com reports, they'll be facing double-digit percent increases in the price of turkey, potatoes, stuffing, and canned pumpkin.
Datasembly, a real-time product data company, predicts that this year's Thanksgiving dinner will be vastly more expensive than 2021, with the average Thanksgiving dinner for a family of 8-10 costing consumers 17.8% more this year than last year.
Gobble'ing up price increases
The biggest issue is probably the turkey supply. Mark Jordan, executive director of Leap Market Analytics, said that U.S. turkey supplies are at their lowest level in more than 30 years. He told Foodmarket that the wholesale price of a frozen, 8-16 pound turkey is predicted to hit $1.77 per pound, up 28% from the same month a year ago.
Jordan said that there should be plenty of big birds available because companies have been shifting a higher percentage of whole turkeys to make sure they could meet the holiday demand. But for shoppers who prefer turkey breasts, those might be harder to find and as for ham lovers, prices will be higher there, too. 
On the other hand, about those side items
Ok, let's get serious about sides. If you love a good green bean casserole or pumpkin pie, you're gonna have to pay more for those items too. Not that it'll break the bank, but canned pumpkin is up 17% from 2021.
Because of the Ukraine-driven grain shortage, Kraft Heinz was forced to raise its prices overall by 12.4% compared to a year ago so that means its mac and cheese will cost more.
And the other little special sides usually reserved for Thanksgiving are also costing a pretty penny, too this year. Datasemby said that a 16-ounce box of stuffing costs 14% more than last year. And recent prices for a 5-pound bag of Russet potatoes averaged $3.26 – 45.5% higher than a year ago.
But, there is some good news – if you like cranberry sauce and green beans
Not everyone's a fan of cranberry sauce – especially eaters in Kentucky, Missouri, Oklahoma, and Washington state according to a new Crestline study – but if it's one of the chef's musts, they'll be saving money.
Cranberry season was pretty good this year and prices were up less than 5% between the end of September and the beginning of November, Paul Mitchell, an agricultural economist and professor at the University of Wisconsin, told Foodmarket. 
Green beans are a decent bargain as well, compared to everything else on the grocery shelves. According to the UDSA figures for the second week of November, green beans cost just two cents more per pound. 
Restaurant deals may be better than going the homemade route
It may be difficult for traditionalists to even consider such a thing, but a Thanksgiving survey by personal finance site FinanceBuzz found that 69% of Americans would actually consider getting their Thanksgiving meal pre-cooked from a local restaurant.
Restaurant Business reports that the deals are a-plenty at chain restaurants, too. Here's what their researchers found:
Boston Market: $11.99 per person. Complete roasted turkey meals for 12 folks, complete with mashed potatoes, gravy, vegetable stuffing, spinach-artichoke dip and crackers, cranberry relish, bread rolls, and pumpkin and apple pie.
Bob Evans: $85.99 for six ($14.33 per person). The chain's Hot Family Meal To Go for six includes ham steaks, turkey, bread, stuffing, mashed potatoes with gravy, greens beans, corn, rolls, cranberry relish, and pumpkin pie.  
Cracker Barrel: $14.99 per person. Thanksgiving Heat n' Serve Feast for 8-10 includes turkey breast with gravy and all the fixings – sweet potato casserole, cornbread dressing, cranberry relish, yeast rolls, a choice of sides, and dessert.
Golden Corral: $20.99 per person. For smaller families, this seems like a good deal: Ready-to-eat meals for 6-8 people with roast turkey, glazed ham and beef roast, paired with sides such as mashed potatoes with gravy, cranberry sauce, stuffing, plus whole pumpkin and pecan pies.