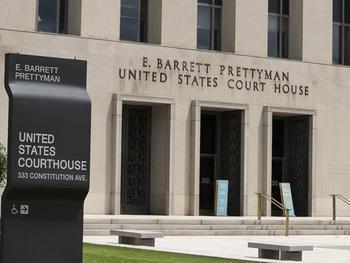 President Trump says then-President Obama ordered wiretaps on Trump Tower during the 2016 campaign. Obama's spokesman says it's not true and pundits of various stripes are arguing endlessly about it on the internet and cable news shows.
None of the punditbabble answers the question: did it happen?
Instead of talking about it, the Electronic Privacy Information Center is trying to find out. It has filed an urgent request under the Freedom of Information Act seeking a release of any warrant issued for Trump Tower or its most famous occupant.
Any such order would have been filed under "FISA" -- the Foreign Intelligence Security Act -- with a special, secret court that has the power to issue warrants for wiretaps and other forms of cybersurveillance. The request for such a warrant would have been filed by the National Security Division of the Justice Department.
Quoting oneself and others
Most public statements on the case until now have consisted of news outlets and talking heads quoting each other and, in many cases, themselves.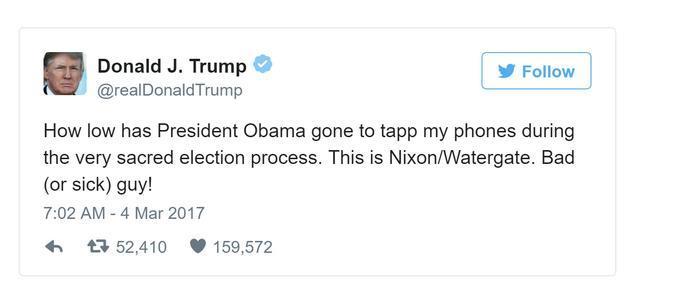 "Everybody acts like President Trump is the one that came up with this idea and just threw it out there," said Deputy White House Press Secretary Sarah Huckabee Sanders on ABC's This Week March 5. "There are multiple news outlets that have reported this."
A news report doesn't make it fact, of course, and the publication PolitiFact, after checking into the claim, noted that all of the back-and-forth can be traced to a single November 2016 story in Heat Street, owned by Rupert Murdoch's News Corp. 
"Two separate sources with links to the counter-intelligence community have confirmed to Heat Street that the FBI sought, and was granted, a FISA court warrant in October, giving counter-intelligence permission to examine the activities of 'U.S. persons' in Donald Trump's campaign with ties to Russia," the blog reported, not identifying the sources.
Heat Street was launched in February 2016 to appeal to conservative readers, according to a Wall Street Journal story which called it "a new site that will enter a crowded field of digital media players catering to center-right and conservative audiences."
Classified information
Among the more interesting observations about the controversy was one made by Rep. James Himes (D-Conn.), a member of the House Intelligence Committee.
Himes noted that if, in fact, there is a FISA warrant authorizing surveillance of Trump, his tower or his associates, Trump himself may have declassified it with his tweet.
"Talking about a particular warrant, the existence of a warrant is something you simply don't do. So when I wake up this morning and find that the President is tweeting about it. Mind you, he is the ultimate declassification authority, and if he just declassified the existence of a FISA warrant on his people," it could be an impeachable offense, Himes was quoted as saying in a Politicususa report.