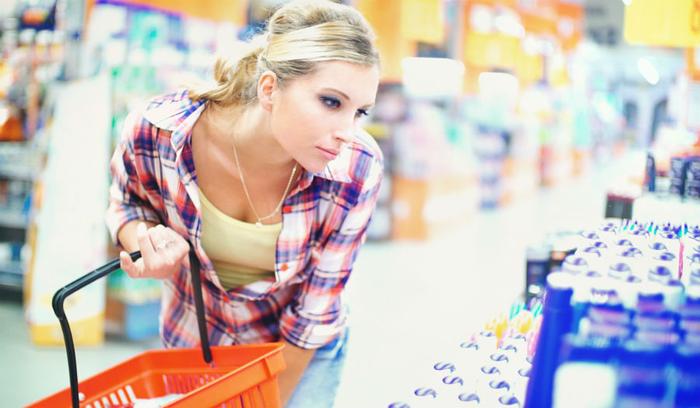 Get ready, grocery shoppers. More items -- including farm-fresh staples from Old MacDonald -- are joining eggs in the high-priced section of your grocery. E-i-e-i-o.
Overall, inflation is easing a bit, but the annualized food-price inflation rate when it was last reported was 10.4% – nearly four points higher than everything else a consumer comes in contact with. And experts say that it could get worse before it gets better.
For one thing, in the stuff-rolls-downhill department, the Russia-Ukraine conflict is still playing havoc with fertilizer and feed prices. Then, there's the typically ugly winter weather that can hamper food production.
But, there are also factors that consumers aren't privy to like continuing supply chain challenges and the prices and wages that grocers are having to absorb to get things on their shelves.
ConsumerAffairs surveyed the situation and found two cost factors that grocery shoppers can expect in the coming months.
Vegetable oil and all its cousins
According to data from FoodMarket.com, vegetable oil – and all its tentacles – is on a trajectory that may be hard to corral because it has so many tentacles. One of those is margarine, whose price grew by 43.8% in December compared with a year before.
Count that as yet another connection to the war in Ukraine. Oils are made from soybeans, sunflower seeds, and corn, and Ukraine is the world's third-biggest exporter of vegetable oil and dominates the world's supply of sunflower oil.
Another dynamic is also at play, analysts suggest. Because nearly 40% of vegetable oil is used in the production of biofuels and those are turned into transportation fuels, and drivers of heating and electricity generation, there's a separate non-grocery segment trying to lay its hands on sunflower oil.
So where exactly are you going to get hit in the wallet because of the vegetable oil issue? 
Packaged snacks

Potato chips

Margarine

Fried foods

Coffee creamer

Baked goods and things like crackers

Vegetable shortening. Yep, FoodDive reported that Crisco raised prices by 23% to cover the higher cost of production on shortening and cooking oil.

Microwave popcorn
In the dairy aisle
FoodMarket also reports that Americans are paying nearly $1.50 more for a pound of butter than they did a year ago. 
The driver in this situation is that a farmer's cow herds are smaller and also face higher-than-normal temperatures. The dots connecting those two factors are that cows eat less and, therefore, produce less milk in the heat. And when the cost of maintaining milk production zoomed in 2022, farmers stood their ground and pulled back on expanding their herds.
However, a new report from CoBank suggests that when it comes to milk alone, suppliers and producers aren't anywhere close to gouging consumers and that milk prices should be lower this year if the prime milk-producing season for cows – March through May – goes as well as some think it will.