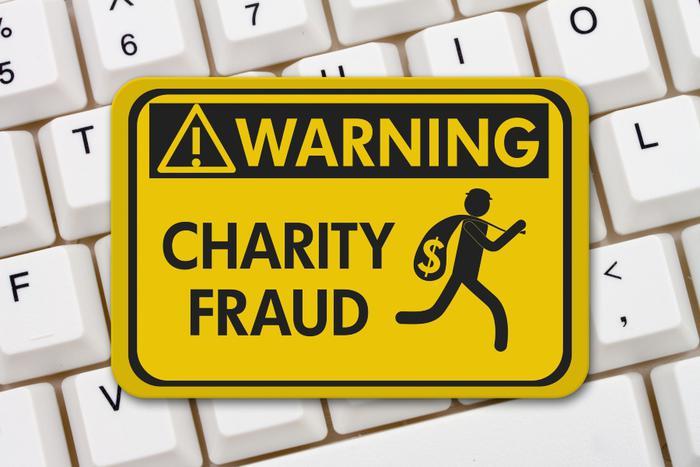 Coming up on Veterans Day 2022, charity scammers are trying to elbow their way in among the honest charities that support servicemembers and veterans. They've got their pitch down pat, too – but the only charity they represent is themselves! 
Tugging at your heartstrings with narratives about fake causes, these pretenders are so slick that they will have you reaching for your wallet in no time flat. But the Federal Trade Commission (FTC) has some simple tips on how to spot these charity scams and make sure your donations count for those who honestly deserve it.
Who, what, and how to pay?
If you want to catch charity scammers early in their spiel, you'll need to do a little research about who they say they're affiliated with and how your money will impact the program you want to help. Here are a few ways to do just that:
Check the name of the charity and its ratings. The first smart move would be to search the charity's name online with words like "complaint," "fraud," and "scam." 
Another surefire way to spot a bad actor is by checking out the charity at least two charity watchdogs –  Charity Navigator, the IRS charity search, the Better Business Bureau's Wise Giving Alliance, or CharityWatch. An added option is contacting the charity regulator in the state where you live to validate whether the organization is actually registered to ask for donations there. 
Why get two pieces of validation? A recent investigation raised concerns that the world of charity oversight is simply a hot mess. Unregulated, understaffed, and inconsistent from one watcher to another.
"When the system works correctly, bad actors are brought to justice," wrote Jasper Craven in the New Republic. "But as the number of nonprofits has exploded to just shy of two million organizations, the industry remains plagued by chronic under-regulation."
Find out who's behind a crowdfunding request or social media donation link — before giving. "Scammers use stolen photos and other people's stories to raise money for themselves. Find out who's organizing the campaign since that's who gets the money donated," said the FTC's Terri Miller, a consumer education specialist.
"They're expected to give it to the intended recipient. The safest way to give through crowdfunding or social media is to only donate to people you know and trust."
Pay with safer payment methods. If a charity worker – legit or illegit – gets you to the point where you actually decide to make a donation, they'll try and do it in a way that makes it hard to get your money back — by gift card, wire transfer, or by cryptocurrency. The safest way to donate is by using a credit card, which will give you some protection if something goes wrong.
Add extra layers of protection. Scammers try to cover every inch of a person's life in their fundraising fakery, so make sure you don't click on links in emails or social media posts. It's not money that is necessarily the target in those two situations but getting the consumer to install malware on their computer which will give the scammer an even greater haul -- personal and private information that they can spin in other ways.