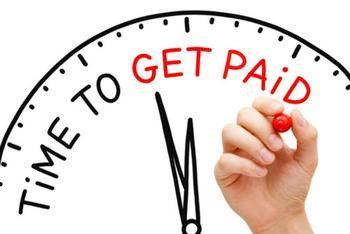 A class-action suit filed in Massachusetts focuses on a sore point for many employees. The employee shows up on the job as scheduled, but due to a lack of work is sent home with no pay.
Massachusetts law addresses the issue of "reporting pay," requiring employers to pay employees for at least three hours of work at minimum pay for every shift that is cancelled or shortened after the employees arrive at the work site.
The named plaintiff in a class-action suit against United Parcel Service (UPS) is Cort Szafarz, who says he worked as a part-time package handler at UPS from September 2014 to May 2015 in the Chelmsford, Mass. facility.
According to the complaint, Szafarz was scheduled to work Monday through Friday from 6pm to 11pm. Even though he arrived at work ready to work the assigned hours, Szafarz says his shift was often cancelled or reduced.
'Just the way we do it here'
When that happened, Szafarz ssays he and others were not paid for at least three hours of work. When he complained to the company, he said he was told, "that's just the way we do it here."
Szafarz's lawsuit seeks class status to represent other UPS hourly employees in Massachusetts that have faced similar experiences.
"It's important that employers know they cannot take advantage of their employees," said Andrea Gold, one of the plaintiff attorneys in the case.
She says the law is clear – if an employee shows up for work as scheduled, he or she is entitled to compensation.
Common practice?
The National Women's Law Center maintains American businesses are increasingly moving to on-demand scheduling, making last-minute schedule changes to deal with fluctuations in consumer demand.
"These practices, which are often described as 'just-intime' scheduling, shift the risk and the cost of slack business onto workers," the group wrote in a recent fact sheet. "Workers who are sent home early without working their scheduled shifts have already paid for transportation to and from work, paid for child care in many instances, and foregone any other plans they might have made for that day—such as working a shift at another job or going to school."
The issue is not currently covered by the federal government, but by the individual states, which have different rules and regulations.
California, the District of Columbia, New Jersey, New York, and Rhode Island require all non-exempt workers to receive reporting time pay. New Hampshire has a similar rule but it doesn't apply to employees of counties or cities. Oregon requires reporting time pay only for minors. Connecticut and Puerto Rico's laws only apply to certain businesses.