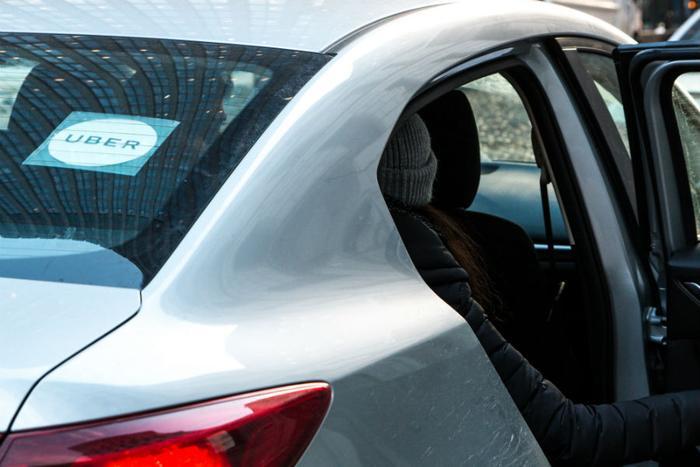 Uber plans to start creating audio recordings of rides in the U.S. as part of its mission to increase passenger safety, The Washington Post reported Wednesday. 
In recent years, numerous incidents have happened in Uber vehicles. The ride-hailing firm has been hit with several lawsuits filed by passengers who say they were sexually assaulted during rides. 
The new feature is intended to make passengers and drivers feel mutually at ease during rides. Users would have to opt into having their trips recorded, and all recordings would be encrypted for privacy purposes.  
Tests in the U.S. starting 'soon'
Riders "would likely be given a blanket warning that trips are subject to recording — and that the feature will be active in their market," the Post noted. Additionally, riders and drivers will not be able to listen to the recording after it's created.
At the end of a trip, people will have the opportunity to report the occurrence of any incident they were uncomfortable with. An encrypted audio file of the journey will then be sent to an Uber customer support agent, who will then "take the appropriate action" after listening to the file. 
The company plans to pilot the feature in Brazilian and Mexican cities next month and test it in the U.S. "soon," according to an email obtained by the Post. 
The ride-hailing giant said it isn't sure when the feature will be widely deployed in the U.S. since "laws in the United States around consent to being recorded can vary from state to state." Uber added that it hopes to be able to "make this available nationally." 
Increasing passenger safety
Following reports of sexual assaults and other safety incidents, Uber says it has been striving to put safety at the center of everything it does. Last year, the company announced that it was "getting serious" about passenger safety and introduced several new app features to support its mission of achieving that objective. 
Earlier this year, the company announced that it would be giving riders the ability to text 911 from within the Uber app. The text to 911 would be pre-populated with information such as the car's license plate, the vehicle's exact location, and its destination so riders could quickly and easily call for help in an emergency. 
Uber also announced that its app will soon include an optional security feature that sends passengers a four-digit code which should match the driver's. The feature will help riders confirm that they are getting into the vehicle that was sent for them. 
"Every day, our technology puts millions of people together in cars in cities around the world," Uber CEO Dara Khosrowshahi said in a statement at the time. "Helping keep people safe is a huge responsibility, and one we do not take lightly."