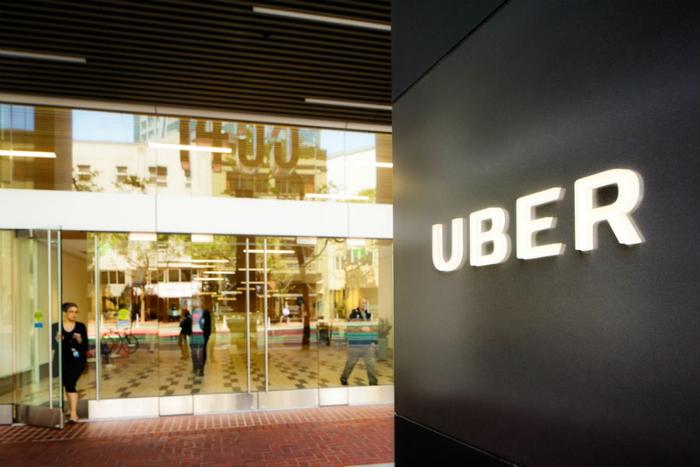 Uber's food delivery team is testing a service that rents out fully equipped, commercial-grade kitchens to businesses selling food through delivery apps like Uber Eats, according to Bloomberg.
An anonymous source with knowledge of the matter told the publication that Uber began leasing real estate in Paris last year.
"It (Uber) has been stocking the space with ovens, refrigerators, sinks, stoves and other appliances, and renting them out to restaurateurs planning eateries that cater exclusively to delivery customers," Bloomberg said.
At this point, the program is still in its early stages and hasn't been disclosed publicly. If it gets off the ground, Uber's "virtual restaurants" project would directly compete with a business owned by Travis Kalanick, Uber's co-founder and former CEO.
Competing with Kalanick
Kalanick resigned under pressure in June of 2017 following a series of allegations of sexual harassment. In August, Uber appointed Dara Khosrowshahi, former CEO of Expedia, to take his place. Since then, Khosrowshahi has made it his mission to right the ship in the wake of the scandals, while Kalanick has stayed largely out of the spotlight.
A year after parting ways with Uber, Kalanick purchased a real-estate company called City Storage Systems for $150 million but has instructed employees to keep the company off their LinkedIn profiles in favor of a "more secretive approach."
But as his startup, CloudKitchens, "expands its main business of renting kitchen space, it's becoming harder to hide," Bloomberg notes. CloudKitchens has already been successful in Los Angeles and has plans to operate in San Francisco and Chicago soon.
Kalanick reportedly hired former employees from Uber, which prompted Uber to warn the former executive not to recruit its staff. An Uber spokesperson declined to discuss any plans with Bloomberg regarding a kitchen-rental service. Uber also didn't acknowledge any conflict with Kalanick.
"The more restaurants there are, the more selection Uber Eats customers can enjoy, and we believe that the growth of CloudKitchens and others like it will be great for both the food industry and for consumers," the spokesperson said.