---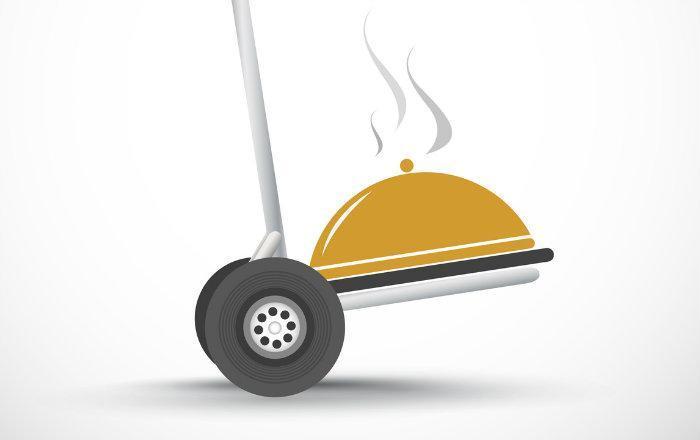 Not long ago, a pizza was about the best you could hope for if you were home and hungry and didn't feel like cooking or venturing out, unless you lived in New York or other cities where bicycle messengers would rush take-out to your door.
But now, meal delivery is becoming the newest niche to be fought over by the likes of Uber and Amazon. Uber is developing a standalone app for its UberEats program, which will soon begin full-scale meal delivery in 10 U.S. cities, the Wall Street Journal reports today.
Uber has been doing a lunch-only test in a limited number of cities. Many others have tried and failed to run a profitable meal delivery service but Uber thinks its sofware prowess and network of 1 million drivers gives it an unbeatable advantage.
And then there's Amazon, which already dominates the market for just about everything you can think of. It announced today that Prime Now customers in Chicago can now order from local restaurants including Balena, Big Bowl, Big Star, Chicago q, M Burger, RPM Italian, Wildfire, and many more.
Prime Now already provides one- and two-hour delivery from Amazon and grocery delivery from several local markets.
Using the Prime Now mobile app, Chicago customers can view participating restaurants, browse menus, place orders, track the status of their delivery, and watch as the driver travels from the restaurant to the delivery address in real time, the company said, promising delivery in an hour of less.
"Chicago is home to just about every kind of cuisine you could want," said Gus Lopez, general manager, Amazon Restaurants. "We're excited to offer Amazon Prime customers a quick and convenient way to enjoy some of the city's best restaurants without having to fight traffic or brave the cold."
More than drivers
While both Uber and Amazon have a lot of tires on the street, in one way or another, restaurant delivery is a little different. While Uber mostly drives people around, Amazon mostly drops boxes on doorsteps.
Delivering meals is a little more demanding. The food has to be picked up from the restaurant and the driver must get out and take it to the customer's door. It sounds simple but there could be bumps along the way.
While Amazon's service is initially limited to Chicago, Uber has 10 cities on its rollout list -- New York, Chicago, Los Angeles, San Francisco, Atlanta, Houston, Seattle, Dallas, Washington, D.C., and Austin, Texas, according to the Journal.
---