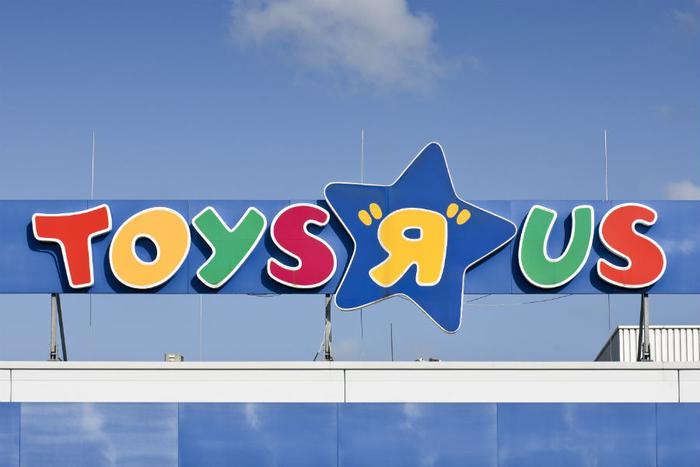 Nearly a year and a half after filing for bankruptcy and closing its stores, Toys "R" Us has reopened its first new store inside Westfield Garden State Plaza mall in Paramus, New Jersey. Another new Toys "R" Us store is set to open December 7 at the The Galleria mall in Houston, Texas.
Richard Barry, CEO of Toys "R" Us' parent company Tru Kids, hinted earlier this year that new store locations would be smaller and designed to create a "highly engaging retail experience designed for kids, families, and to better fit within today's retail environment."
The new store, which opened Wednesday, includes a 3D virtual Geoffrey the Giraffe inside a "magical mirror" that shoppers can play with. The store has been segmented into shops from big-name brands, including Hasbro, Nintendo, Little Tikes maker MGA Entertainment, and Lego. Consumers can interact with toys in each of the shops. 
"Toys R Us is built into the fabric of childhood and for more than 70 years has been the most trusted source for toys and play," Barry said in a statement. "With the return of Toys R Us stores in the U.S., we are bringing a highly engaging, experience-driven retail destination that celebrates play and deepens the connection between the world's best toy, play and entertainment brands and customers.
Toys "R" Us announced recently that it partnered with Target for the reboot of its website. The retailer said it chose to team up with Target because of its strong supply chain and clear "understanding of the [toy] category." Under the partnership, online shoppers will be redirected to Target's website to complete their purchase after clicking "Buy." 
Toys "R" Us announced in 2017 that it would be closing all of its stores as a result of financial struggles. Barry has described the retailer's plans for a reimagined Toys "R" Us as an "incredible opportunity."