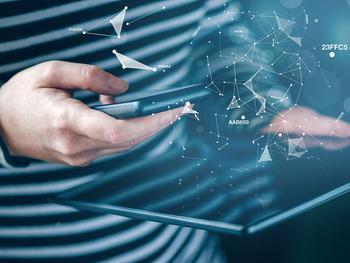 Your home may be spic and span on the heels of a spring cleaning spree, but is your digital life as clean and secure as it could be? If not, it may be time to do a little digital spring cleaning.
Tidying up cyber clutter can help consumers protect their personal and financial information from being stolen by hackers, according to the National Cyber Security Alliance (NCSA) and Better Business Bureau (BBB).
"Partaking in a digital cleanse will help secure sensitive material and prevent consumers from falling victim to identity theft," said Paula Fleming, chief marketing & sales officer for the BBB of E. Massachusetts, Maine, Rhode Island, and Vermont.
To help prevent identity theft, the BBB urges consumers to take steps to update their security software, organize their inbox, and get rid of any unused apps on their smartphones.
Digital spring cleaning to-dos
A survey by the NCSA found that identity theft is one of consumers' leading concerns, but cleaning up your online life can go a long way toward protecting your personal data and helping to thwart cybercriminals.
Here are a few digital spring cleaning tips from the NCSA and the BBB:
Keep software current. Make sure all software (including web browsers, document readers, security software, operating systems, etc) is up to date. Having all software current is one of the best security measures you can take, says the BBB, since updates often close security vulnerabilities.
Clean up smart devices. Delete unused apps and make sure others are current. Ensure that your smartphone, tablet, and other digital storage devices are protected by a password and contain tracking software (just in case you lose your device).
Back up your files. Store important data on a storage drive or cloud site. Having copies of all your files can be a lifesaver in the event that you get hacked or lose your device. The BBB suggests committing to doing backups on a regular basis.
Dispose of electronics securely. As we've reported, simply deleting files on an old computer isn't enough. When disposing of old electronics, look for certified computer recycling facilities that shred hard drives, disks, and memory cards.  
Make better passwords. Avoid router passwords that clue others in on where you live or who you are, such as "The Smith Family" or "123 Oak Avenue." On social media profiles, make your passwords a combination of upper and lower case letters, numbers, and a symbol. For added protection against cybercriminals, make sure the passwords on your key accounts are all different.