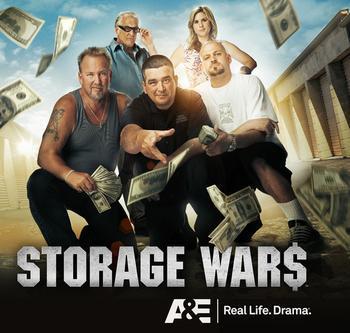 U.S. consumers accumulate a lot of "stuff." To hold it we often resort to renting space in a storage facility where we can keep it someplace other than our home.
Communities of all sizes usually have several such self-service facilities where consumers can rent units the size of a closet to a garage. Some are even climate controlled.
These often-overlooked businesses recently became more front-and-center in pop culture with the hit cable-TV series Storage Wars. The series is based on the common practice of auctioning off the contents of storage units when the renter doesn't pay. Bidders are not allowed to go through the contents before bidding, providing for a greater element of risk. 
But losing the contents of your storage unit for non-payment is just one of the potential hazards of keeping your possessions in a location other than  your home.
Rat invasion
"I had my things stored in a unit in Stone Mountain, Ga., and I found that two weeks ago rats have infested all of my belongings," Shontel, of Duluth, Ga., wrote in a ConsumerAffairs post. "I keep hearing about their contract and everything, but it's not right that the insurance is only going to cover $250 of the damages. "Not only did they eat every hose in my washer, but they chewed on several of my belongings and left droppings everywhere! It was disgusting."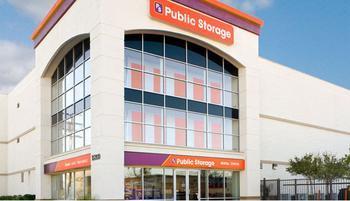 The Self Storage Association reports that one out of every 10 households in the U.S. currently rents some kind of storage unit, including portable on demand storage (PODS). Most storage facilities require that you maintain insurance for the full replacement cost of the contents of your storage room and ask to see a copy of your homeowners or renters policy. 
"If an item is valuable enough that you are willing to pay for storing it, the item should be financially protected with the proper amount and type of insurance," said Loretta Worters, a vice-president at the Insurance Information Institute (III) "Even in the best-managed storage facilities, theft, fire and other disasters can and do occur. That's why before signing a rental agreement, you should find out what types of losses will be covered by the storage facility and whether supplemental insurance may be needed."
Value limits
But here's the problem: most storage unit companies limit the value of items that can be stored in their units. The limits are commonly based on the size of the unit. While you can purchase an insurance policy through the storage unit company, if you have rented the smallest unit, chances are the coverage will be fairly low. If you load up your small unit with valuables, you could take on increased risk.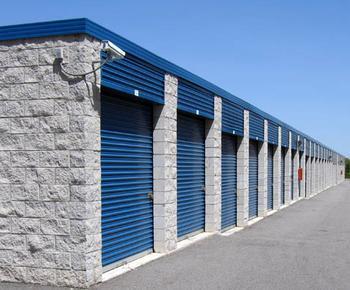 If your property is worth more than the assigned amount, the Insurance Institute says some storage facilities will allow you to increase the assigned value of the property in your unit. There are also exclusions including art, antiques, jewelry, furs, watches, money, securities and other documents of value.
Erik, of Carlsbad, Calif., rented a unit at Extra Space Self Storage. He made the mistake of storing valuables.
"Apparently, these people do not lock up the unused units and the walls are made out of dry wall," Erik wrote. "Someone had come in and broke through my wall and taken over $5,000 worth of guns, my fishing poles, and countless tools. After calling the police, the staff admitted to letting homeless people sleep there and [said they] were "planning" to 'evict' them."
You may already have coverage
If you rent a storage unit, check your homeowners or renters insurance policies first to determine whether your contents may already be covered. Standard homeowners and renters insurance policies that include off-premises protection provide coverage for property in storage facilities from theft and damage from fires, tornadoes and other disasters listed in the policy.
However, much like storage facility insurance, homeowners and renters policies do not cover damage caused by flooding, earthquakes, mold and mildew, vermin or poor maintenance.
Some insurers may limit the off-premises coverage for personal possessions to 10 percent of the overall amount of homeowners insurance you have. Other insurers may offer higher coverage limits for personal possessions stored off-premises, so check with your insurance agent or company representative before renting a storage unit. Also keep in mind that insurance through your home or renters policy will be more comprehensive than storage facility insurance and is regulated by your state insurance department.
Tips
Meanwhile, here are some tips for selecting a storage facility:
Security: The more security a facility has, the better. Fencing that secures the entire property is a baseline. Video surveillance is also good.

Location: Where is the unit located? Is it close to other commercial locations that might draw vermin? Are there dumpsters nearby?

Climate control: It might cost a little more but a climate-controlled unit will ensure your appliances and furniture are not in a harmful environment. Very high or low temperatures, as well as dampness can quickly cause damage. And make sure that rising ground water from snow or rain can't penetrate your storage unit.

Cleanliness: If a storage facility is not routinely and thoroughly cleaned, there is a good possibility no one is monitoring for bugs and rodent infestations. Verify that the facility has a permanent, reliable pest extermination contract in place before you trust them with your belongings.