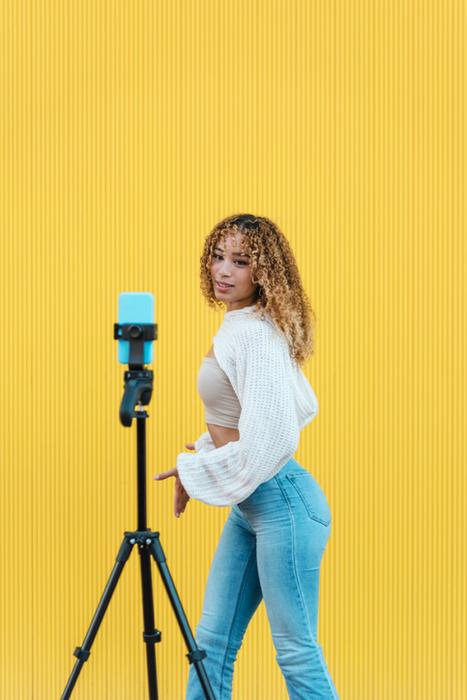 Montana has officially become the first state to completely ban TikTok for everyone in the state. It may be the first, but it's not likely to be the last.
As of April 2023, the app has been banned for use by federal employees and banned for use by state employees in 34 states.
But students and Gen Z'er are looking at a far greater squeeze. Major colleges and universities like the University of Florida, University of Wisconsin, University of Texas, University of Georgia and others have cut off access to TikTok for hundreds of thousands of students. And a recent survey found that most people over the age of 23 want the app out of everyone's life, basically challenging the younger generation's obsession with TikTok and its value in their lives.
The tech giants' smoke-and-mirrors act
Any parent who's tried to wean their child off the high they get from any dopamine-driven app knows that if or when the walls of TikTok keep tumbling down, they're going to be dealing with a ton of bummed-out kids.
Titania Jordan is the chief parenting officer at Bark Technologies, a company that offers content monitoring for parents so their children can still get their internet fix without getting addicted to an app or website. Jordan told ConsumerAffairs that while Montana's effort is a good start, it's not going to remedy the situation.
"What the platform really needs to do, along with other platforms such as Snapchat, is open their APIs (Application Programming Interface) to allow third-party monitoring systems to get in there and do the job of helping to protect kids from digital dangers the right way," she said – those dangers being cyberbullying, online predation, suicidal ideation, self-harm, violent content, and disordered eating. 
But she thinks the larger problem is going to be all the smoke and mirrors from these tech giants who "say" they're putting in their own safety systems. 
"They're not," she said. "Tech companies need checks and balances, much like any organization with too much power, to ensure they are truly putting in the right protective measures to help kids stay safer on their platforms, not just protect and further their own financial interests."
How can parents safely monitor their child's phone and social media use?
With summer around the corner, Jordan encourages parents to set borderlines, set screen time limits, model positive behavior, learn how to use the parental controls on the apps and devices their kids use – and a seemingly forgotten parental skill – spend some time with their kids outside, among other things like boundaries and contracts.
"Parental controls can block inappropriate content, help protect kids from communicating with strangers – or worse – predators, teach our kids limits and boundaries, help establish schedules for homework, chores, or bedtime, and mostly, help set them up for success to be responsible digital citizens," Jordan said.
Put yourself in their shoes
Another suggestion – from Elana Pearl Ben-Joseph, MD – is for parents to take the initiative to see for themselves just what their kids are being fed on the apps and sites they're using.
"The best way to monitor media that kids use is to experience the media yourself," she said. "Test apps and play games before your kids use them. View and play apps and games together. And watch what they watch so you can talk about what they see on their screens. You know your kids best, so you're the best judge of what they can handle."
Jordan offered another plus that can help parents navigate their way through this. There are more than 300,000 parents, caregivers, educators, and mental health professionals in the Parenting in a Tech World Facebook Group where they can post questions specific to their family situation. "But, also find a group of support to remind them that we're all in this together," she said.