---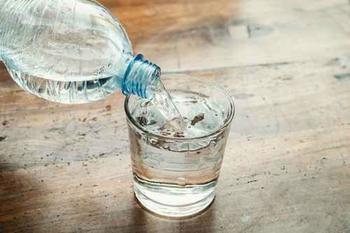 Consumers are on a health kick, and you can see the evidence in sales figures for sugar-sweetened beverages like soda.
In a new report, market research firm Packaged Facts found consumers are becoming more sensitive to the calories in food and beverages. As a result, soda sales are flattening out while bottled water sales continue to rise.
"The healthy lifestyle mantra to 'eat less sugar, drink less soda' has taken root and bottled water is benefiting from the trickledown effect of this increased sugar and soda avoidance," said David Sprinkle, research director at Packaged Facts.
What about diet sodas?
An astute consumer might point out here that soda manufacturers also produce diet versions of their popular beverages, containing no calories. So why wouldn't someone who is trying to avoid calories and be more healthy simply switch to a diet drink?
They have in large measure, but the Packaged Facts report has stumbled onto another trend. Consumers seem to consider water healthier, and are not only using it to replace beverages, but also food.
The Packaged Facts data reveal that 75% of consumers who are trying to cut calories are using water to replace food. Older consumers, especially, are more likely to adopt this approach.
Nutritionists, however, favor the approach of eating foods that have a high water content because they tend to contain fewer calories. According to the Mayo Clinic, grapefruit is about 90% water. A half a grapefruit clocks in at just 37 calories.
Carrots, too, are high in water content and low in calories. The Mayo Clinic staff says a medium carrot only has about 25 calories.
Safety concerns
But losing weight isn't the only thing driving bottled water sales. The Packaged Facts report also found that a growing number of consumers worry about the purity of the water coming out of their taps. The recent lead contamination of the Flint, Mich., water supply has driven home this concern.
Still, bottled water has a long way to go before making serious inroads in soda sales. The report's authors note that manufacturers are serving two markets of consumers – those who want to be healthy and those who don't seem to care very much about healthy habits.
The report notes that currently, beverage manufacturers make a lot more money on their sugar-sweetened, high calories products than they do on their healthy, low-calorie ones.
---