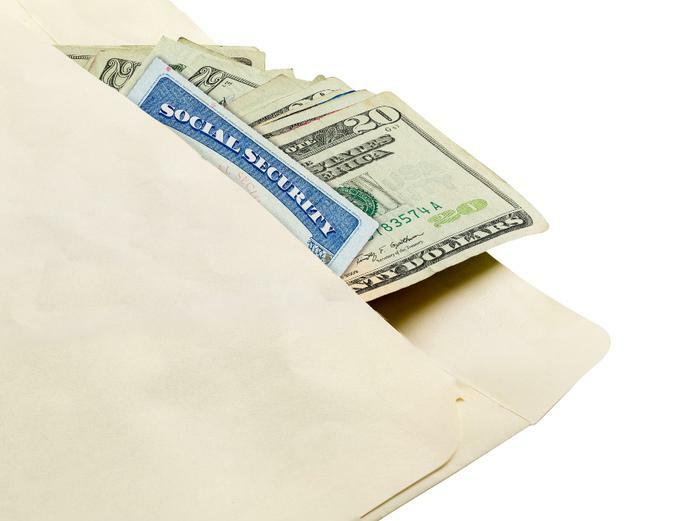 This year's spike in inflation will mean larger monthly benefit payments for seniors next year. The Social Security Administration has announced retirement benefits will increase 5.9% starting in January 2022.
Approximately 64 million Americans receive Social Security retirement benefits. Another 8 million receive SSI benefits, which will increase by the same amount starting Dec. 30, 2021.
The cost of living adjustment (COLA) each year is based on certain months' inflation numbers as measured by the Labor Department's Consumer Price Index (CPI). Annual increases have been small over the last decade because the CPI has remained low.
"Today's announcement of a 5.9% COLA increase, the largest increase in four decades, is crucial for Social Security beneficiaries and their families as they try to keep up with rising costs," said Jo Ann Jenkins, CEO of AARP. "The guaranteed benefits provided by Social Security and the COLA increase are more crucial than ever as millions of Americans continue to face the health and economic impacts of the pandemic."
Jenkins cites research showing that about 25% of seniors rely on Social Security benefits for 90% or more of their annual income.
Medicare costs likely to rise
For retirees, however, some of the generous 2022 COLA will likely go toward paying higher Medicare premiums, which are deducted from monthly benefits. The government has not yet announced the increase, but given the inflationary pressures that are boosting benefits, seniors should plan on an increase in premium payments. Information about Medicare changes for 2022, when announced, will be available at www.medicare.gov.
Social Security benefit recipients will be notified by mail starting in early December and told what their new monthly benefit will be. Most people will also be able to access that information online through their Social Security account at www.socialsecurity.gov/myaccount.
For people who are still working, the total amount of wages subject to Social Security tax will increase to $147,000 from $142,800. Once wage-earners exceed that amount of income, Social Security withholding for the year will end.