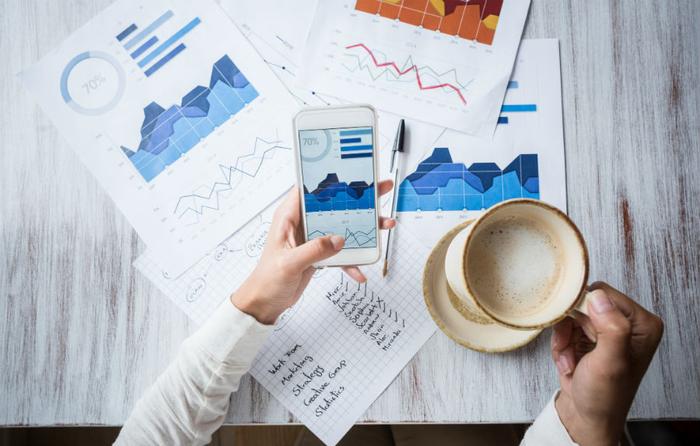 Surveys of small business owners suggest entrepreneurs are closing out 2017 on a high note and are generally optimistic about what lies ahead in 2018.
A survey by Kabbage, a business financial services company, shows two-thirds of small business owners expect 2017 sales to show an increase over 2016. Forty percent said they would invest profits into the business rather than increase their compensation.
Small business mentor SCORE has also released a survey showing small business owners are "firmly optimistic" about growth in 2018. Concerns include proposed changes in healthcare, access to capital, and the ability to find qualified employees.
Tax concerns
Taxes may also be a concern in 2018. The GOP-backed tax bill lowers the corporate tax rate, but the majority of small businesses may not get the lower rate because of the way they are structured.
Small businesses are generally Subchapter-S corporations, limited liability corporations (LLCs), or sole proprietorships. Earnings are taxed as though the business is an individual, in what is called a pass-through.
Some small businesses will see their average tax rate decline slightly since the tax bill places a lower pass-through tax rate on the first 30 percent of the company's profits.
Ken Yancey, CEO of SCORE, says both new and established small businesses can get ahead in 2018 by tapping the knowledge of an experienced business mentor who has faced the kinds of challenges they are experiencing.
"For newer businesses, creating and following a clear and strategic business plan is also helpful," Yancey told ConsumerAffairs.
Getting a job in the small business economy
While small businesses tend to create most of the new jobs in the economy, Yancey predicts hiring in the coming year will look a little different than in the past.
"SCORE's survey data shows a 37 percent increase in hiring gig workers over the past six months, compared to increases of 13 percent for full-time employees and 22 percent for part-time employees," he said.
But he notes that one quarter of small business owners who responded to the survey said they have job openings they are unable to fill, so consumers looking for jobs in the new year may find opportunities if they possess the right skill-set.
Getting access to capital may also be a challenge for some small businesses, especially those that are trying to grow. Growth often requires additional equipment, marketing, and employees.
Besides your local bank, there are a growing number of financial institutions willing to make loans. ConsumerAffairs offers an extensive guide through how to secure a business loan here.