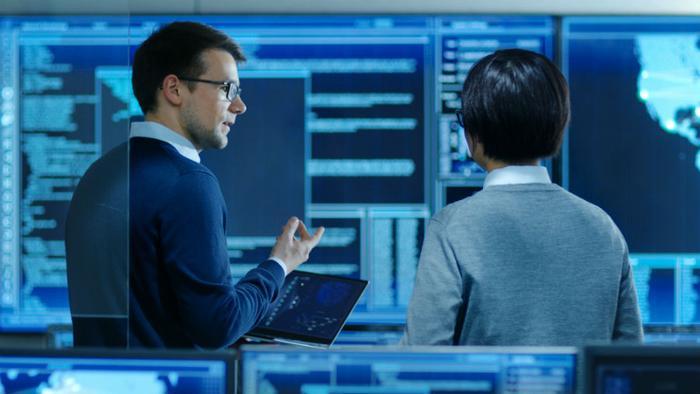 A bipartisan group of U.S. senators on Wednesday reintroduced the Artificial Intelligence in Government Act in the hope of increasing the government's use of AI.
The legislation, which was first introduced in September 2018 but stalled after being sent to committee, aims to "improve the use of AI across the federal government by providing access to technical expertise and streamlining hiring within the agencies."
The group of senators who reintroduced the bill this week included Cory Gardner (R-Colo.), Kamala Harris (D-Calif.), Rob Portman (R-Ohio), and Brian Schatz, the ranking member of the Senate Subcommittee on Communications, Technology, Innovation, and the Internet.
If adopted, the AI in Government Act would do the following:
Direct the General Services Administration to create a center of excellence on AI;

Create an advisory board on AI usage in government; and

Task the Office of Personnel Management with updating or creating new jobs to reflect the expanding role of AI in government.
"We can't continue to lead the world in AI technology if our own government isn't making the most of it," said Sen. Schatz. "Our bill will give the federal government the resources it needs to hire experts, do research, and work across federal agencies to use AI technologies in smart and effective ways."
Backed by big tech companies
Proponents of the 2019 iteration of the bill include Facebook, Microsoft, and the Internet Association (which includes Amazon and Google).
"Microsoft is encouraged by the reintroduction of this legislation," said Fred Humphries, corporate vice president of U.S. government affairs for Microsoft. "It would create a Center for Excellence and an advisory board to guide the government on emerging technologies. And it would require agencies to publish governance plans for AI systems, including policies, principles, and guidelines. Overall, it's a good approach and we thank Senators Schatz and Gardner for their leadership."
The reintroduction of the AI in Government Act comes three months after President Trump signed an executive order dubbed the "American AI Initiative." The program aims to posit the U.S. as a leader in research pertaining to artificial intelligence.