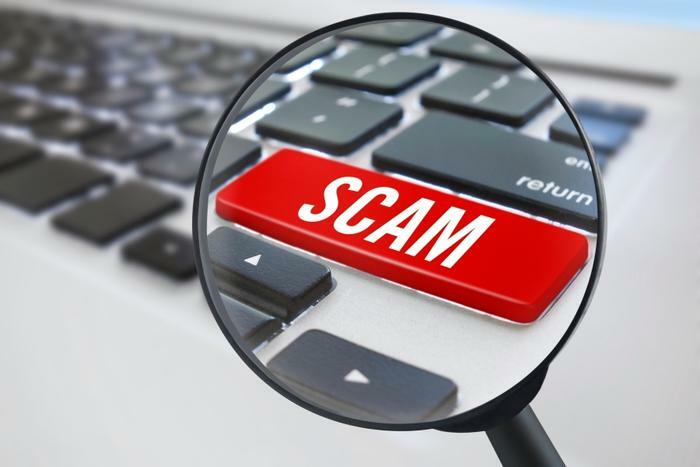 Just when you thought you'd heard everything, a clown car full of new scams is rolling onto the scene. These bozos must not have anything else to do because they're coming up with dumber-than-dumb schemes that – unfortunately – are snagging victims. 
Because if one scammer hears of another pulling off a successful theft, the scam is likely to get repeated again and again. ConsumerAffairs wants to clue you in on what's hot on this week's scam charts.
The jury duty scam call
People in Pennsylvania, West Virginia, and Maryland have reported that scammers are calling locals claiming to be someone with the county sheriff's office. According to the reports that ConsumerAffairs reviewed, the scammer tells targets that they missed federal jury duty and have to pay a fine – money that the sheriff's office will gladly send someone to their house to pick up in cash. To make their scam believable, scammers are reportedly spoofing the telephone number of the actual sheriff's office.
Here's what you need to know: no law enforcement agency will ever ask for payment to take care of warrants or missed jury duty.
Scammers using Uber to pick up money
A "grandparent" scam recently went down in Florida. That isn't new but how the crook went about it is: they informed the couple that an Uber driver would come to their house to pick up the money. 
That couple should consider themselves lucky, too, because Uber has a Global Security and Investigations division that immediately notified local law enforcement about the situation. While the Uber driver was transporting the money, they received a call to stop at the nearest police department. At that point, the police stepped in, intercepted the money and returned it to grandma and grandpa.
What does Uber have that enabled them to stop the scammer in their tracks? They're not saying exactly, but it's likely how the service was postured – most likely as a "package pickup" – when it was requested. 
What the heck are you doing in OUR house?
In Sevierville Tenn., a homeowner decided to check on a house she was getting ready to put on the market only to find that the locks had been changed and a family was living inside. How did that happen? Well, it seems that someone listed the house for rent on Facebook Marketplace without the owner's knowledge.
And while she had a hot mess on her hands, she wasn't the one that got scammed – it was the family that thought they were "renting" the place.
Moments after calling her husband, he called the authorities who came over to the house just as the renting family arrived at their new digs. It turns out they thought they had leased the home legally after seeing a listing on Facebook Marketplace. They said they had forked over nearly $3000 to the scammer, who instructed them to enter the home through a screen door and then a window.
According to WKRN.com, the scammers are picking on people who are somewhat desperate to find a place to live.
"They see something that looks like a really good bargain, and they jump on it, and the next thing they're out thousands of dollars," Bruce Osborne, the co-owner said.
The Snapchat nude photo scam coming out of Boston
WBZ News Radio in Boston reports that local police are seeing a string of scams targeting teenagers over Snapchat, asking them for nude photos and, then, blackmailing them for money once a photo is received.
Hingham Police told WBZ that the schemes start out with a Snapchat user pretending to be a female asking for a nude picture of their target, but also asks that the victim has their face included in the photo. Once the victim does the deed, the scammer begins to extort them for money, and if the target doesn't pay up, the perp threatens to share their nude photos in direct messages to the victims' friends.
How parents handle their kids is their business, of course, but the police department did offer some suggestions to any parent rankled by something like this:
Never add a stranger on social media and work to identify the person you're communicating with

Never send photos that are sexual or pornographic in nature, regardless of who the subject is. Officials remind the public that despite Snapchat's functionality to delete older photos, that can be overridden with screenshots and setting changes

Report and block any stranger making inappropriate requests online

High school students should report any suspicious online encounters to their school administration or resource officer