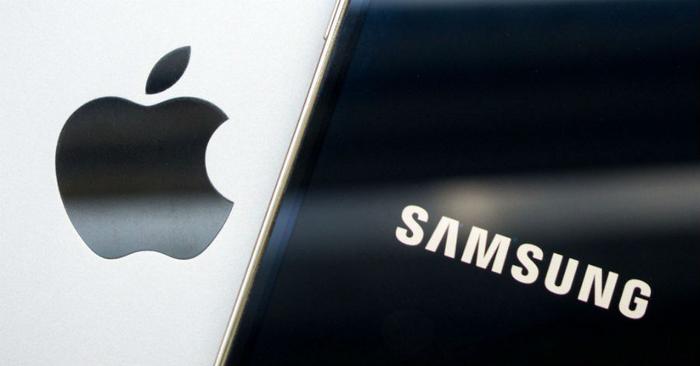 Samsung has been fined $5.7 million after an investigation by an Italian watchdog group found that the company had been slowing down smartphones through new updates.
The Italian Authority for Market and Competition concluded that operating system updates for Samsung phones "caused serious dysfunctions and reduced performance significantly, thereby accelerating the process of replacing them."
The group also fined Apple for the practice, saying the two companies each "implemented dishonest commercial practices."
Back in December, Apple was accused of deliberately slowing down older iPhones. The tech giant later disclosed that it did so in order to avoid draining the device's batteries and prevent unexpected shutdowns. Apple went on to offer discounted battery replacements and the ability to toggle off the controversial throttling feature.
Nonetheless, Apple was hit with a fine twice as high as Samsung for failing to tell consumers about the "essential" characteristics of the lithium-ion batteries in its phones.
'Planned obsolescence'
The antitrust group has accused Samsung and Apple of "planned obsolescence" in regards to the features.
By way of two separate investigations, the agency found that the Galaxy Note 4 was slowed down after updating to an Android operating system created for the Galaxy Note 7. In Apple's case, the iPhone 6 was slowed when users updated to the iPhone 7 operating system.
"The two companies have induced consumers – by insistently proposing to proceed with the download and also because of the significant information asymmetry of consumers vis-a-vis the producers – to install software updates that are not adequately supported by their devices, without adequately informing them, nor providing them an effective way to recover the full functionality of their devices," the group said in a statement.
Samsung has said it plans to appeal the decision.
"Samsung did not issue any software update that reduced the Galaxy Note 4's performance ... In contrast, Samsung has always released software updates enabling our customers to have the best experience possible," the South Korean electronics giant said in a statement.
Apple hasn't commented on the new accusations. When it admitted to slowing down older iPhones models last year, the company sought to clear up misunderstandings by offering an explanation of how its batteries age.
"We know that some of you feel Apple has let you down. We apologise. […] First and foremost, we have never — and would never — do anything to intentionally shorten the life of any Apple product, or degrade the user experience to drive customer upgrades," the company said. "Our goal has always been to create products that our customers love, and making iPhones last as long as possible is an important part of that."