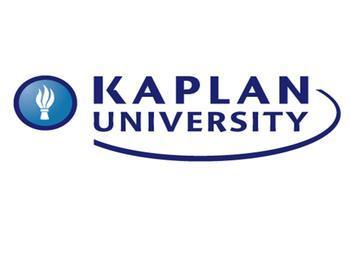 Not too long ago, the Washington Post Company owned a very profitable newspaper and an even more profitable for-profit college. The newspaper, of course, was The Washington Post and the college was Kaplan University.
We all know what happened to the Post. The Graham family sold it to Amazon impresario Jeff Bezos. Now the Grahams are selling Kaplan to Purdue University, an unusual and somewhat controversial transaction in a world where for-profit schools are still regarded as inferior to "real" universities (like Purdue, Indiana's land-grant college).
But Purdue says it needs the expertise that Kaplan has developed.
"None of us knows how fast or in what direction online higher education will evolve, but we know its role will grow, and we intend that Purdue be positioned to be a leader as that happens," Purdue President Mitch Daniels said in a statement. "A careful analysis made it clear that we are very ill-equipped to build the necessary capabilities ourselves, and that the smart course would be to acquire them if we could."
Sold for $1
Businesses do this all the time -- buy a company that has the technical or marketing skills they need to enter new markets or protect existing ones. But it's a little unusual for a public university to buy a private, for-profit school.
What's perhaps even more unusual is that Purdue won't be folding Kaplan into its existing academic operations. It plans to continue to operate all 15 Kaplan campuses and "learning centers," currently with about 32,000 students and 3,000 employees.
The price, by the way, is a whopping $1. Graham Holdings Company, as the former Washington Post Company is now known, will get 12.5 percent of Kapaln revenues going forward.
All of this, of course, still depends on approval by various boards and regulators. During the Obama Administration, for-profit schools were held in low regard and attempts to merge for-profit schools into nonprofit institutions didn't get very far.
That may change now that the president is himself the ex-CEO of a for-profit school that enjoyed more than its share of controversy.
The Purdue trustees have already given their blessing to the deal. The U.S. Education Department and the Higher Learning Commission has yet to weigh in.