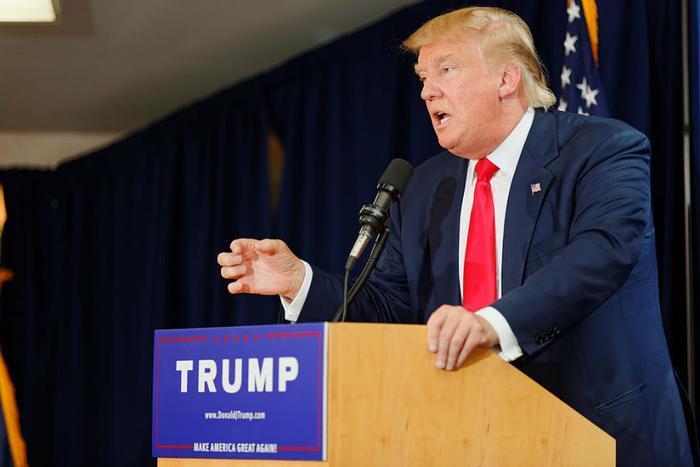 Just days before they were to go to trial, a group of class action lawsuits against Trump University have been settled, with the 7,000 class members dividing about $21 million out of the total $25 million settlement.
"This is a real resolution, people are going to get real money back," said attorney Jason Forge, who with other attorneys involved in the cases waived his fees, representing the students at no charge.
The money comes out of the pocket of President-elect Donald J. Trump, who at one point had criticized U.S. District Judge Gonzalo Curiel, an American born in Indiana, as being unfit to hear the cases because of his ethnic background and because he was a "Trump hater."
But in Curiel's San Diego courtroom Friday, Trump attorney Daniel Petrocelli thanked Curiel for his work and said the settlement was something "we can all be happy about," Courthouse News Service reported.
"Fruitless appeals"
The case actually involved two separate class action lawsuits and an action filed by New York Attorney General Eric Schneiderman, who said in a statement that, "Donald Trump fought us every step of the way, filing baseless charges and fruitless appeal​s​ and refusing to settle for even modest amounts of compensation for the victims of his phony university."
Schneiderman called the settlement "a stunning reversal by Donald Trump and a major victory for the over 6,000 victims of his fraudulent university."
The suits charged that the now-defunct Trump University promised big things, assuring consumers that "it's the 'next best thing' to being Donald Trump's next 'Apprentice.'" But the plaintiffs said it didn't take long before they realized that "[t]he primary lesson Trump University teaches its students is how to spend more money buying more Trump seminars."
One of the named plaintiffs in the case, Sonny Low, still has $9,000 in credit card debt and has had to take a job at Home Depot to try to finally pay off the remainder, attorney Rachel Jensen said at a news conference outside the courthouse.
Trump attorney Petrocelli said that while Trump "likes to fight and thinks he's right," he pushed aside personal feelings about the case to get it resolved. He called the settement "a victory for everybody."