In the latest for-profit college scandal, students at Texas-based Career Point College have been left holding their book bags after the school shut down its campuses in San Antonio, Austin, and Tulsa.
Fifty-nine of those students have sued the school, claiming it induced them to take out high-interest student loans just before shutting down, leaving the students without a degree or certificate and drowning in debt. Five other students had filed a similar suit earlier, Courthouse News Service reported.
Career Point claimed to provide "career-specific diplomas and degree programs relating to in-demand fields in business, medical, nursing, cosmetology, and information technology."
The U.S. Education Department has issued guidelines for students, with information on obtaining transcripts, dealing with outstanding student loans, and other issues. 
Loans and grants
In their lawsuit, the students say they were instructed to apply for federal student loans ranging from $19,000 to more than $30,000 and to also apply for federal Pell Grants.
"Unfortunately, Career Point did not inform the students that Career Point alone would retain control over the grant funds and that it would solely decide if and when to distribute these monies, if any, to plaintiffs. Certain plaintiffs never received a penny of their Pell Grant and Career Point's use of these funds remains unknown," lead plaintiff Erica Eckols says in her complaint. Interest on the loans ranged from 18 to 24 percent, Eckols charged. 
Career Point sent a mass email on Oct. 16, telling students the school was closing immediately and claiming that three employees had "collaborated to violate the rules related to student aid funds."
"Impossible to continue"
College CEO Lawrence D. Earle said in the email that the school had discovered the violations and agreed to repay all funds that had been received inappropriately. But Earle said the U.S. Education Department rejected the plan and instead "severely restricted government funds going to the college, making it impossible for the college to continue operations."
The school's websites have been taken down. Its Facebook page has a link to an "interview" with Earle, but the link is dead and the page contains mostly comments from disgruntled students and staff members.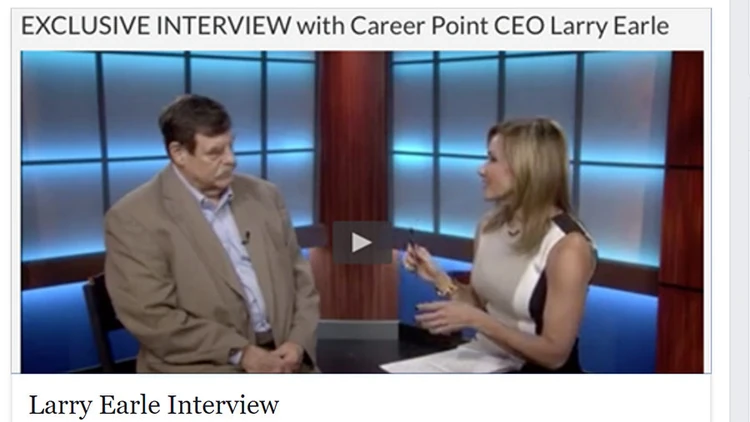 "As a previous CPC employee, being told that 'we're out of money' is simply not acceptable. ... I am so frustrated to see that CPC did not act sooner to give both their students and employees an appropriate amount of time to look into other opportunities. What can we do as previous employees to get paid for the time worked?" said one former employee. 
The suits were filed in Bexar County Court. They claim that Career Point purposely concealed information from its more than 1,000 students about their financial aid funds and the manner in which they were being used.