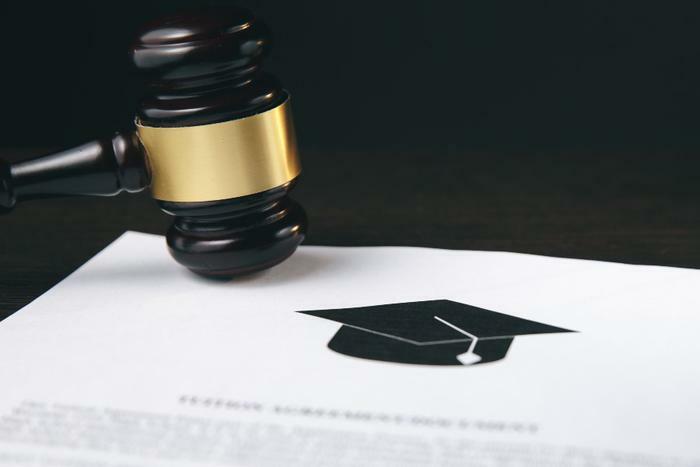 The Federal Trade Commission (FTC) is sending out refunds totalling nearly $50 million to 147,000 University of Phoenix students who were allegedly lured in by the college's misleading advertisements. 
Two years ago, the FTC filed a lawsuit alleging that University of Phoenix ran ads that falsely claimed students would get job opportunities with national employers like AT&T, Yahoo!, Microsoft, and the American Red Cross, among others. 
Now, the institution has agreed to send out refunds amounting to roughly $50 million to settle the case. Students who will receive money as part of the FTC's law enforcement action are those who: 
First enrolled in a masters, bachelors, or associates degree program between October 15, 2012, and December 31, 2016;

Paid more than $5,000 with cash, grants, federal and private student loans, or military benefits;

Didn't get debt cancellation as part of this settlement; and

Didn't opt out of the University of Phoenix providing the student's contact information to the FTC.
Most of the refunds will be in the form of mailed checks, but 677 payments will be sent via PayPal. People who get a refund via PayPal will have 30 days to accept the payment. The FTC says those who receive checks should deposit or cash them within 90 days. 
Regulators taking action 
The FTC's action comes as regulators step up their efforts to help defrauded borrowers. Earlier this month, the Biden administration started rolling back guidelines implemented under the Trump administration dealing with student loan relief. 
Under its new streamlined approach to giving borrowers full relief, the Biden administration announced that it would provide full debt relief to roughly 72,000 borrowers who were defrauded by Corinthian Colleges and ITT Technical Institute.
"It has been more than four years since the Department of Education first concluded that these students had been cheated by their institutions and were deserving of full debt relief," said Education Department Chairman Robert Scott (D-VA). "Unfortunately, instead of simply processing loan forgiveness claims, the previous administration refused to accept the findings of its own staff and suspended action on behalf of these defrauded borrowers."