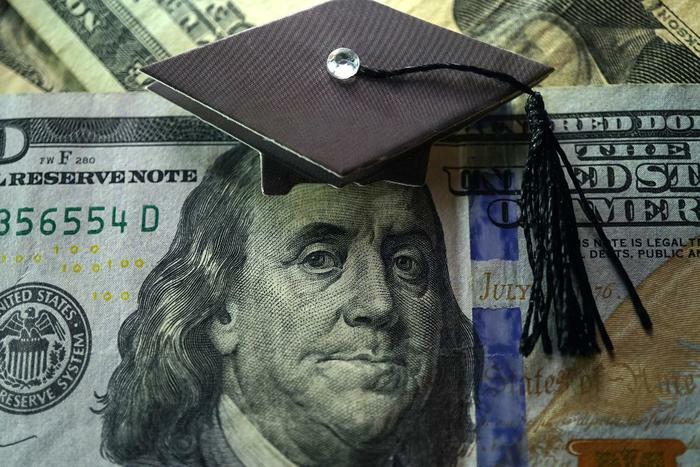 In a highly-anticipated move, President Biden has announced plans to issue an executive order forgiving a portion of federal student loan debt for millions of borrowers.
The announcement comes a week before the moratorium on loan payments, in effect since early in the pandemic, is set to expire.
Under the administration's plan, the Department of Education will provide up to $20,000 in debt cancellation to Pell Grant recipients with loans held by the Department of Education, and up to $10,000 in debt cancellation to non-Pell Grant recipients. 
Borrowers are eligible for this relief if their individual income is less than $125,000 – $250,000 for married couples. Meanwhile, the moratorium on loan payments that would have expired Aug. 31 has been extended to Dec. 31, 2022.
In explaining the move, the White House noted that nearly one-third of borrowers have debt but no degree, according to an analysis by the Department of Education. Many of these students either dropped out or could not complete their degree because the cost of attendance was too high. 
Could help borrowers  in default
The White House also said about 16% of borrowers are in default, including nearly a third of senior citizens with student debt. Federal student loan debt cannot be discharged through bankruptcy so defaulting on a loan usually results in the government garnishing a borrower's wages or lowering a borrower's credit score. 
"We must also remember that, while debt cancellation is good news for those who currently hold student loans, it does not solve the underlying problems that caused the student debt crisis in the first place: the exorbitant cost of college, the declining purchasing power of the Federal Pell Grant, and our flawed student loan system," said Rep. Bobby Scott (D-Va.), chairman of the House Education and Labor Committee.
The forgiveness announcement is likely to be politically controversial, coming a little more than two months before the midterm elections. It may also be challenged in court. Biden has long favored a student loan debt forgiveness program but said it should be done through the legislative process, not with an executive order.