---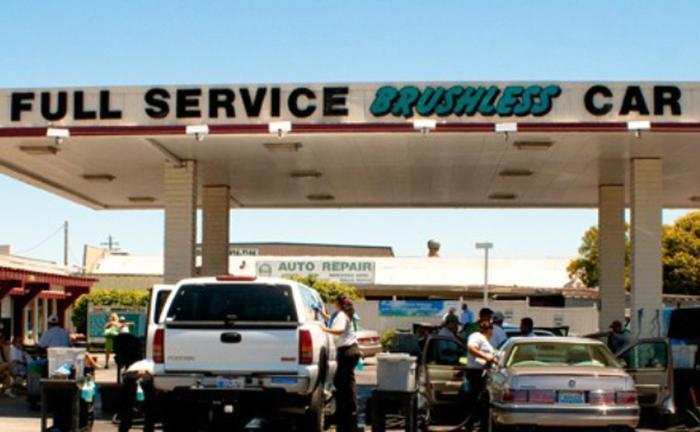 FCA US LLC -- a/k/a Chrysler -- fervently denies its older Jeep Grand Cherokees are prone to unpredictable bouts of sudden acceleration but car wash owners are unconvinced.
There've been numerous incidents in which the jumpin' Jeeps were said to have gone crashing out of car washes, leading many car wash owners to ban the SUVs entirely or require special safety measures when they're on the premises.
Such is the case at the Lucky Drive Brushless Car Wash in Greenbrae, California. The rules there state that an employee must stay in the car when a Cherokee is being spiffed up.
But that didn't do much good last Saturday when a 1999 Cherokee suddenly took off, darting onto busy Highway 101, crashing through a bus shelter, crossing five lanes of northbound traffic, slamming through a center guardrail and ramming through two lanes of southbound traffic before it finally stopped without hitting any other cars.
On board was a terrified Juan DeLeon, 52, of San Rafael, the car wash worker who'd been assigned to babysit the Jeep and keep it out of trouble. 
Tried to stop
DeLeon said he tried to apply the brakes but the Cherokee just kept on going. California Highway Patrol Officer Andrew Barclay said DeLeon had no apparent health issues and found no immediate indication of what caused the incident. The CHP took the Jeep into custody for inspection.
It's the latest in a series of incidents involving older Jeep Cherokees. Some have had tragic consequences. In October 2013, a 15-year-old girl was killed in Yonkers, N.Y., when a 2000 Grand Cherokee plowed into a crowd attending a street fair. A police report attributed the accident to brake failure rather than unintended acceleration, USA Today reported.
In 2006, a Connecticut man was killed when a Grand Cherokee suddenly accelerated at a car wash. In both cases, the Jeeps took off seconds after they were started and shifted into gear.
---