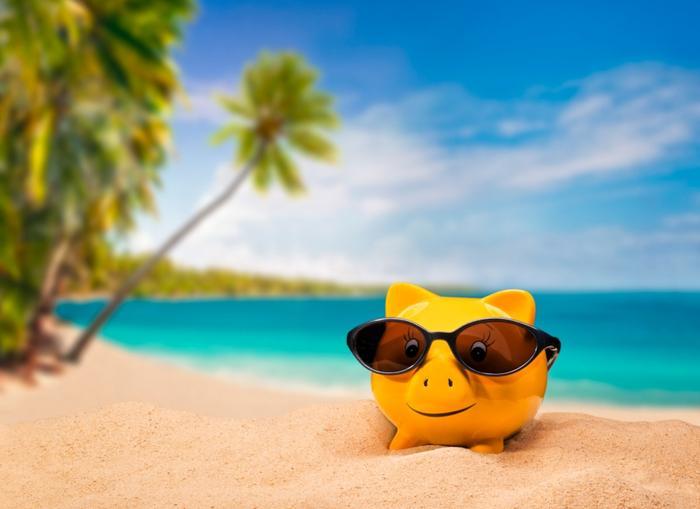 Another day, another instance in which consumers' least-favorite four-letter word -- scam -- is in the news.
Florida's Attorney General Ashley Moody has published a consumer alert about a growing vacation rental scam built around fake online ads designed to hoodwink consumers.
The dupers use two different hooks: one, where they create vacation rental properties that are not actually available for rent; or, two, a real vacation listing that the scammer commandeers by changing the contact information.
Either way, the intended result of the new version of the vacation scam is to snare some type of down payment, then leave the consumers twisting in the wind when they show up unannounced on the doorstep of the "fake" property or to addresses that are not the properties listed in the advertisements.
"With many families on spring break or planning summer vacations, this type of scam can be more common," Moody said. "Renters should be wary of fake rental properties to ensure they are not being scammed and that family vacations are not ruined."
Thinking about renting a vacation property?
Moody's team has prepared a list for consumers to help avoid being scammed:
Search for a reputable rental website that offers protection in the event of fraud or offers payment transfer options.

Find websites that offer a payment portal, where money is held in escrow until the renter arrives at the property with keys in hand.

Do not rely solely on email to contact the owner and be wary of foreign telephone numbers.

Investigate the property and, if possible, visit the property before signing a contract or sending payment.

Check to see if there are additional rental listings for the property under another owner's name.

Ask for additional photos. A legitimate owner or property manager can likely produce these with little difficulty, while a scammer is unlikely to have access to additional photos.

Pay for a rental with a credit card, via PayPal, or through a payment transfer option on the rental listing website, which makes it easier to dispute a fraudulent charge.
The Federal Trade Commission (FTC) also has some consumer-centric tips worth reviewing:
Don't wire money or pay with a prepaid or gift card for a vacation rental. Once the scammer collects the money, it is almost impossible to get it back.

Don't be rushed into a decision. If you receive an email pressuring you to make a decision on the spot for a rental, ignore it and move on.

Look out for super cheap rates for premium vacation properties. Below-market rent can be a sign of a scam. Do some extra research to confirm the deal is legitimate before jumping in.

Get a copy of the contract before you send any deposit money. Check that the address of the property really exists. If the property is located in a resort, call the front desk and confirm the location of the property and other details on the contract.
Find that good vacation rental deal on Craigslist?
Craigslist is a favorite place for cyber scammers to lie in wait, simply because it's a common landing place for consumers looking for good deals, scammers can play their game faster and looser, listings are free or low-cost for scammers to post, and listings may not be scrutinized as much as they would on a site focused solely on vacation rentals.
In its defense, Craigslist wants consumers to know that there are precautions consumers should take when perusing the site. The biggest is to deal locally and face-to-face "Follow this one rule and avoid 99 percent of scam attempts," Craigslist contends.
If your vacation plans are in the Sunshine State and you sense a scam or just have a question about the authenticity of the rental offer, Moody wants to hear from you. Consumers can file their issue online at MyFloridaLegal.com or by calling 1(866) 9NO-SCAM.
If your vacation rental concern is anywhere else in the U.S., report it to the FTC.