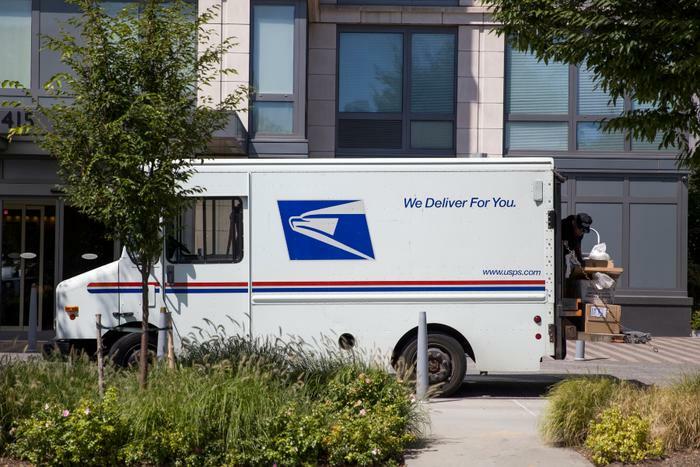 The United States Post Office's (USPS) planned increase for first-class mail postage took place over the weekend. The price of a First-Class Mail Forever stamp went up two cents, from 58 cents to 60 cents. 
Postmaster General Louis DeJoy said Americans should get used to "uncomfortable" postage rate increases if the agency wants to become self-supporting and the "preferred delivery provider in the United States."
Here are the details on the new rates:
First-class mail: First-class mail (1 oz.) letter rates for postage purchased at the post office are now 60 cents. Each additional ounce will cost 24 cents.
Metered mail: The "metered mail" rate that uses postage printing machines for use in a home or office for first-class mail (1 oz.) letters is now 57 cents.
First-class mail flat/large envelopes: First-class mail flats/large envelopes (1 oz.) increased four cents and now cost $1.20. Each additional ounce will cost 24 cents.
International mail: The price of sending first-class mail internationally has increased by 10 cents for 1 oz. to $1.40.
Postcards: The cost of sending a postcard has increased by four cents to $0.44.
Making things happen
In explaining the new rate increases, DeJoy is reminding people that the Postal Service relies on the sale of postage, products, and services -- and not tax dollars -- to fund its operations.
"If the Postal Service doesn't lead and effectively advocate its positions—however uncomfortable they are and execute on its strategies—however loud the noise is, the required evolution cannot get done...period. History has proven this," he said at a recent National Postal Forum.
For its part, the USPS has been working to increase its delivery performance. The agency posted a 93.5% on-time delivery mark for first-class mail from April 1 through June 30, which was up nearly six points from the previous quarter.
DeJoy says Americans can expect that level of service delivery to get even better. One of the goals for his 10-year "Delivering for America" plan is to meet or exceed 95% on-time performance for all mail and shipping products once all elements of his plan are implemented.