---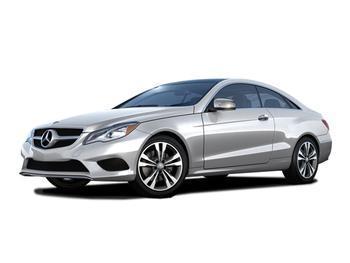 When you think of Takata airbags, you may think they're mostly found in older, cheaper cars. That's not necessarily true, according to new findings released today by U.S. Sen. Bill Nelson (D-Fla.), the top Democrat on the Senate Commerce Committee. 
Nelson said the non-desiccated ammonium-nitrate inflators that have been linked to at least 10 deaths and more than 100 injuries in the U.S. can also be found in some Mercedes-Benz and Ferrari cars as well as Daimler vans.
"New vehicles with defective airbags cover pretty much the whole spectrum, from low-priced cars to the highest-end models," said Nelson. "They also underscore the failure of certain automakers and regulators to level with people about the true extent of the problem and to have the cars fixed before they're sold."
New but recalled
The new findings update a report Nelson released last month that found Fiat Chrysler, Mitsubishi, Toyota, and Volkswagen are selling new vehicles subject to the future recall.  
To date, seven out of 17 automakers Nelson contacted have admitted to equipping new vehicles with defective Takata airbags.  Tesla remains the only automaker that has not provided a written response.
While the automakers are legally allowed to sell the defective new vehicles, the National Highway Traffic Safety Administration (NHTSA) has ordered all of them to be recalled by the end of 2018.
The specific models identified today that contain defective inflators are:
Daimler Vans
2016 Mercedes-Benz Sprinter
Ferrari
2016 Ferrari FF
2016 Ferrari California T
2017 Ferrari California T
2016 Ferrari 488 GTB/488 Spider
2017 Ferrari 488 GTB/488 Spider
2016 Ferrari F12/F12tdf
2017 Ferrari F12/F12tdf
2017 Ferrari GTC4 Lusso
Mercedes-Benz
2016 Mercedes-Benz E-Class Coupe/Convertible
2017 Mercedes-Benz E-Class Coupe/Convertible
---