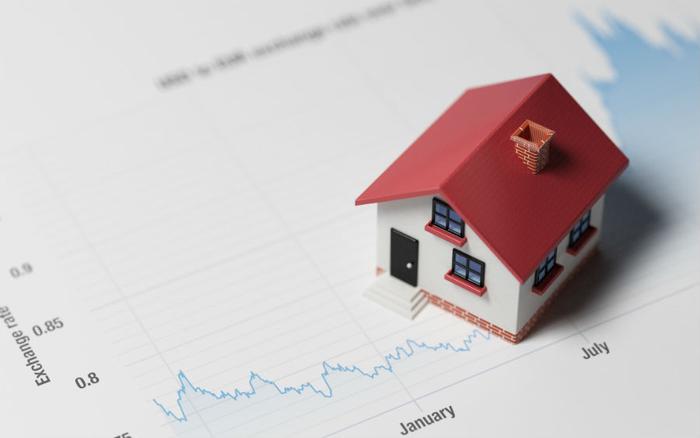 Two housing reports this week, one documenting sales of existing homes in March and the other tracking new home sales last month, couldn't have been farther apart.
The National Association of Realtors (NAR) reported sales of existing homes plunged 4.9 percent from February to March and were down 5.4 percent from March 2018, a dismal start to the spring homebuying season.
Sales have fallen sharply in the last two years as mortgage rates have risen and the prices of homes keep going up, making for higher monthly payments for buyers. But existing home sales are just one part of the housing market.
Also this week the Commerce Department reported sales of new homes went in the opposite direction, rising 4.5 percent and hitting an 18-month high. While existing home sales have declined, new home sales have now risen for three straight months.
New home reversal
It was a different story last year. In October, new home sales plunged 8.9 percent. The median price of a new home that month was $328,300. Last month, it was $302,700, a decline of 9.7 percent from February and the lowest level in two years.
That doesn't necessarily mean that builders are cutting the prices of their homes. It more likely means they're building smaller, less expensive homes that might be affordable for first-time buyers, or at least move-up buyers.
While the median price of a newly built home has come down, the median price of an existing home continues to rise. In March, it was $259,400, a 3.8 percent rise from March 2018. It was the 85th straight month of year-over-year gains.
Lack of inventory
Existing homes have been plagued in recent years by a lack of available homes for sale. That remains essentially true in the all-important "starter-home" category. Lately, inventory levels have been creeping higher and more active homebuilders may be one reason.
Even so, the cost of housing -- both new and existing -- remains above what many first-time buyers can afford to pay, especially when you factor in higher mortgage rates. As we reported last week, evidence is emerging that a huge number of buyers are actually seeking to buy a home in need of repairs and renovations to save money.