---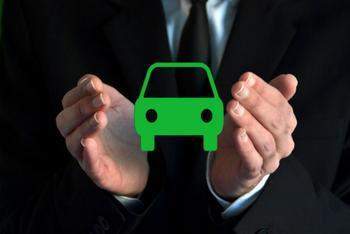 For another month, U.S. consumers paid more to drive a new car. The average transaction price in March was $33,666, up 2% over March 2015, according to Kelley Blue Book (KBB).
"March average transaction prices reveal continued increases for nearly every manufacturer, with the industry average up 2% year-over-year," Tim Fleming, analyst for Kelley Blue Book, said in a release.
But Fleming points out that carmakers had to increase their spending on incentives, meaning the car companies themselves paid a portion of that higher price.
In another troubling sign, an increasing share of consumers had to finance their purchase over six to seven years in order to afford the monthly payment. That's bad for both consumers and carmakers.
Buying cars they can't afford
For consumers, it suggests they are buying vehicles they can't really afford. If the vehicles depreciate faster than consumers can pay for them, a number of consumers could quickly find themselves under water, owing more for a car or truck than the vehicle is worth.
The bad news for carmakers – if a consumer is taking seven years to pay for a car, he or she will be less likely to replace it until after that time.
Just because the average transaction price continues to rise, it doesn't mean the price of all cars in the showroom are rising. It simply means that consumers are choosing to purchase more expensive cars, or cars with more options.
With lower gasoline prices, consumers are buying larger cars and trucks which tend to be more expensive than their smaller, more fuel efficient counterparts.
Good more for Chrysler and Toyota
According to KBB, Fiat Chrysler scored the largest percentage increase in transactions prices in March, rising 3.3%. The Dodge brand was particularly strong – up 5% – on robust sales of the Challenger, Charger and RAM pick-up.
Toyota was close behind, with transaction prices rising 3.1%. Toyota scored gains on every model except the Venza, which has been dropped from the fleet line up.
Among brands, Volkswagen group was the laggard. Its transaction prices were down 4.5% as it continues to wrestle with the diesel emissions cheating scandal.
That may create opportunities for consumers looking for a bargain, since the prices of both the Jetta and Passat, two models affected by the brand's diesel crisis, were both down 9%.
---