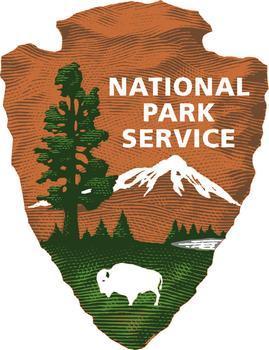 The U.S. National Park Service offers a lifetime senior pass at a cost of $20.00 ($10.00 plus a $10.00 processing fee.) The senior pass is a bargain, providing entrance or access to not only the pass owner, but accompanying passengers in a single, private, non-commercial vehicle.
Passes can be used at over 2,000 federal recreation sites across the nation. Six agencies participate in the Interagency Pass Program, including: the National Park Service, U.S. Forest Service, U.S. Fish and Wildlife Service, Bureau of Land Management, Bureau of Reclamation, and U.S. Army Corps of Engineers.
You must act quickly to get this rate as it's set to increase to $90.00 ($80.00 plus a $10.00 processing fee.) Pass orders postmarked by the United States Government Services (USGS) before August 28th will be processed at the $10 price, plus the $10 processing fee.
At the same time as the rate increase, a $20 annual Senior Pass will become available.
Eligibility and requirements
You must be age 62 or over and a U.S. citizen or permanent resident.
Applicants must provide documentation of age and residency or citizenship.
Acceptable documentation is issued by an authorized U.S. agency that demonstrates U.S. citizenship or permanent residence and birthdate, such as a U.S. state or territory issued Driver's License or Identification, a U.S. Passport or Passport Card, or a Permanent Resident Card (Green Card). If applying online, documentation can be scanned and uploaded as a jpeg, gif, png or pdf (not to exceed 20 MB).
How to apply
Purchase the pass in person at any of these federal recreation sites.
Apply through the mail using the application form.
Apply online at: https://store.usgs.gov/senior-pass.
What do you need to know?
There has been a surge in senior pass orders due to the impending price increase.

If you need a pass in less than two months, it is recommended that you purchase your pass at the first site you visit. Confirm with the site list to ensure your destination sells the pass. 

Online orders and mail in applications are currently being processed within twelve weeks.

You will need to verify pass ownership with a photo identification.

Passes are non-refundable, non-transferable, and cannot be replaced if lost or stolen.

Your pass may provide a 50 percent discount on some amenity fees charged for facilities and services such as camping, swimming, boat launch, and specialized interpretive services. Check here for additional benefits. 

Senior passes generally do not cover or reduce special recreation permit fees or fees charged by concessioners.