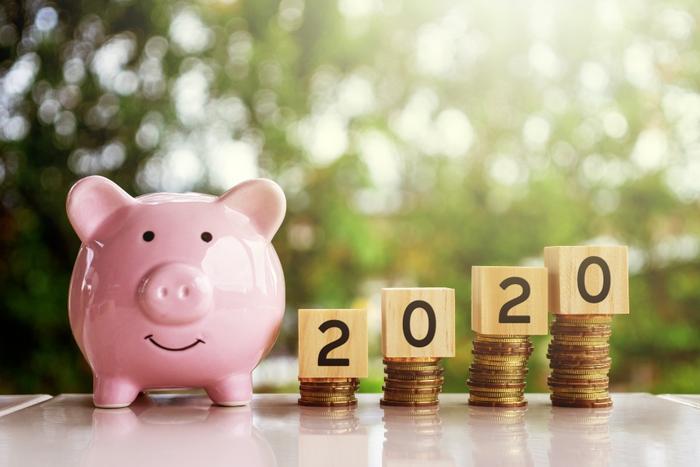 Even though the economy is booming, not everyone is enjoying the good times. A majority of consumers have entered 2020 carrying a lot of debt, reducing what they can save, invest, and spend.
A new survey from LendingTree found that nearly 60 percent of Americans say they are bearing a heavy debt load that causes stress in their lives. Despite that statistic, more than half are optimistic about their financial futures and believe they'll get ahead in this decade. Sixty-four percent think they'll be out of debt by the start of the 2030s.
Not surprisingly, credit cards are the biggest form of consumer debt across all age groups. It can also be the hardest to pay off since it usually carries very high interest rates. A year ago, Americans' credit card debt passed the $1 trillion threshold. 
One of the costliest forms of debt
While many other loan rates are near historic lows, the average credit card interest rate is closer to 17 percent; you can compare that to mortgages, which are averaging around 3.5 percent. The high interest means more of a consumer's monthly payment goes towards paying interest charges.
The survey shows millennials are the most stressed generation when it comes to debt -- again, not a surprise. Young people forming households and starting families usually encounter high expenses but have yet to enter their peak earning years.
Then there's the matter of student loans, a source of debt that baby boomers, for the most part, were able to avoid because a college education was once a fairly inexpensive investment.
Today's millennials who went to college are most likely still paying off loans, which total around $1.5 trillion nationally.
Other findings
The survey also found:
Older generations are the least stressed about debt;

Women feel less confident about their finances than men;

Republicans are more optimistic about their money than Democrats; and 

Your financial stress is likely lower if you have a higher education.
Barbara Friedberg, ConsumerAffairs' personal finance contributing editor, admits that credit card debt can seem overwhelming. However, it can be managed if approached methodically. She offers five steps to get you started here.