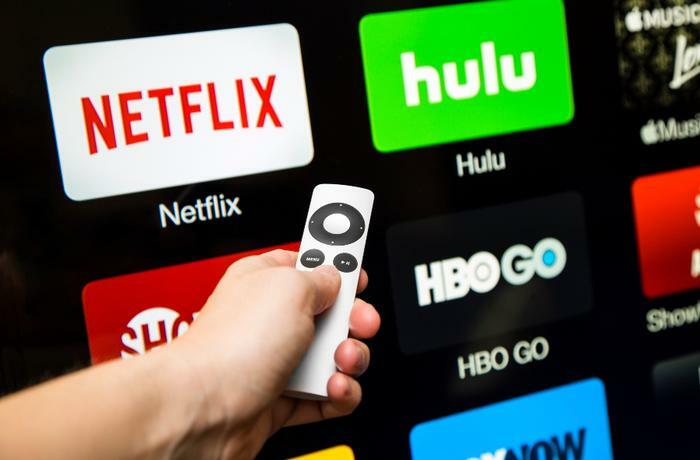 If you don't like ads in your streaming content, are you in for a surprise. According to new data from NPAW, a streaming analytics company, 76% of subscription streaming video-on-demand (VOD) services plan to pump up the volume of ads in their content over the next two years.
Frankly, it's all because every streaming service's slice of the pie keeps getting smaller and smaller. Where there was once a Netflix, an HBO, a Starz, and a couple more, there are now more than 60 vying for eyeballs. And about the only way to make money and keep the lights on in a field that crowded is to commercialize content.
"Online video advertising is the fastest growing market," noted Marija Masalskis, senior principal analyst, media and entertainment, at Omdia, speaking at a recent industry conference.
The silver lining
There's actually a silver lining inside this cloud. More than half of the VODs interviewed said they're looking to build out a hybrid model, one where there's a budget'ish ad-supported tier plus a premium, subscription-based one, kind of like Netflix began doing earlier this year.
And industry savants say that their research shows consumers aren't as ad-averse as one might think and, because of that, the projected growth for the free ad-supported (FAST) market is strong.
"We are projecting that this market will breach $12 billion [in revenue] globally in the next five years," Masalskis said. "The U.S. will remain the largest territory in FAST, but it is growing in a number of regions globally as well."
If you're not "FAST'ing," maybe you should reconsider
An unbelievable number of video streaming viewers in the U.S. are actually using free streaming services according to Horowitz's latest State of Media, Entertainment & Tech: Subscriptions 2023 study. The study shows that at least once a month, 69% of video watchers are going the "FAST" option, a 27% jump from 2019. 
Some of those consumers might be trying to cut back on the $30-$60 they're shelling out every month for all the services they subscribe to or finally figuring out that they just don't have the time to watch all there is to offer. But the cost of those services is going to get worse before it gets better.
Disney+ and Hulu have already bumped up their monthly price, and Google's YouTube is raising its price to $73 per month for its big fat bundle of local and network channels, cable news, live sports, and entertainment. 
ConsumerAffairs' trusted authority on cord-cutting, Jared Newman, says that if you're fed up with paying for all that content, you do have some free, FAST-driven options. In fact, lots of them.
Plenty of news sources
If you're paying for cable when all you really watch little more than the local or national news, Newman says that you can get your local news content for free on NewsOn, Vuit, Stirr, Local Now, Haystack News, Tubi, the Roku Channel, or Amazon's Fire TV News app, not to mention the local news station's own website.
As far as national news is concerned, he recommends Pluto TV, Tubi, The Roku Channel, Xumo, Sling TV Freestream, and Redbox, which all offer round-the-clock streaming news channels including NBC and CBS. 
"If you're into a particular show from cable, chances are it's also available to stream without a big bundle," Newman said. "FX, for instance, makes all its original shows available on Hulu, while Bravo shows are now available on Peacock."
To see where your favorite shows are available to stream, he suggests searching on Reelgood or using the search feature on your streaming device. Wrapping up his advice, Newman said, "And remember, there are many ways to save on these individual streaming services, especially if you don't subscribe to them all at once."